How to Edit Videos on iPad with 5 Best Video Editing Apps
As more and more people may use iPad to record video, they may also want to do some edit directly on iPad. As iPad will contain a native video editing app - iMovie, so you can do quick edits to your video clips on iPad easily. Check this article to learn how to edit videos on iPad with iMovie app and get iMovie alternative video editing apps for iPad.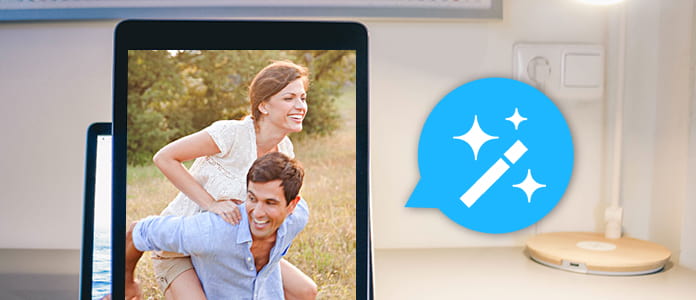 Edit Videos on iPad
Part 1: How to edit videos on iPad Pro/Mini/Air with iMovie
You can use iMovie app to make edits to your video clips in Photos app on iPad easily.
Open the Photos app and tap the video clip you want to edit on your iPad.
Tap Edit to show the editing tools at the bottom of the screen. Tap More Options and then tap iMovie on the list.
If you want to trim a video clip, tap Trim button and drag either yellow trim handle to shorten or lengthen the clip.
If you want to add a filter, tap Filter button and select a filter to preview it in the viewer.
If you want to add a title, you can tap Title button and select a title style for your video clip.
In order to add background music or sounds to your video clip, tap Music button and tap Theme Music or any one from listed categories. Choose the music to use to your clip by tapping it and tap Use.
After editing, tap Done to export your video clip to your photo library on your iPad.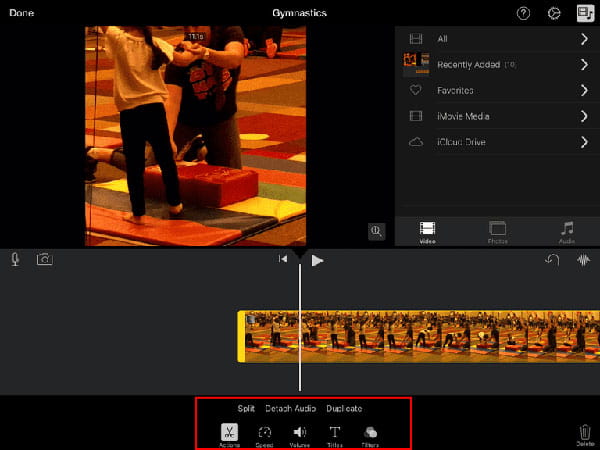 Part 2: Top 5 best apps for editing videos on iPad
1. Cameo

2. Splice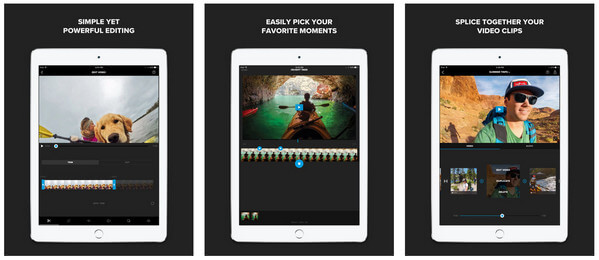 3. Magisto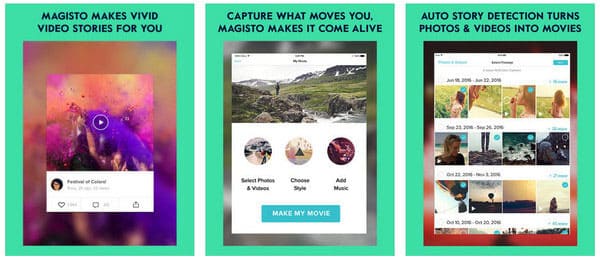 4. Adobe Premiere Clip

5. Pinnacle Studio

Part 3: Best desktop software to edit iPad videos