How to Trim Videos on iPhone with 5 Best Video Trimming Apps
As more and more people may use iPhone as a video capture, you may need to do some simple edit before sharing with your friends or uploading to social medias. Trimming a video to the desired length would be an easy edit function owned by Photos app on iPhone. Check the following guide and learn how to trim a video on iPhone and get 5 best video trimmer to help you do more advanced editing.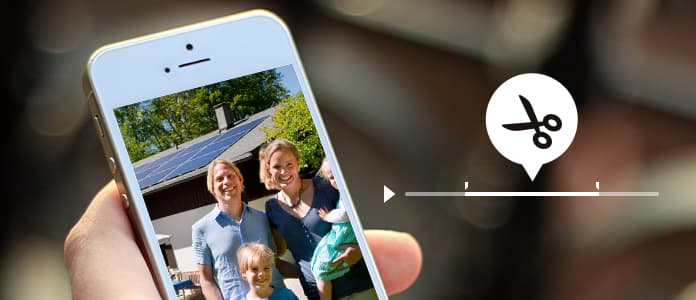 Part 1: How to trim a video on iPhone X/8/7/6/5
1. Open the Photos app or Camera app on your iPhone and select the video you want to trim.
2. Tap the video and the editing, sharing and playback buttons will be shown on the screen. Grab the handle on the left or right side and move to adjust the portion of video you want to shorten. You can also use on or both handles to trim video clip on either or both directions.
3. After adjusting, tap Trim button for saving. There are two options of saving, cover the original video with trimmed video or save the trimmed video as a new video clip to keep original one as untrimmed.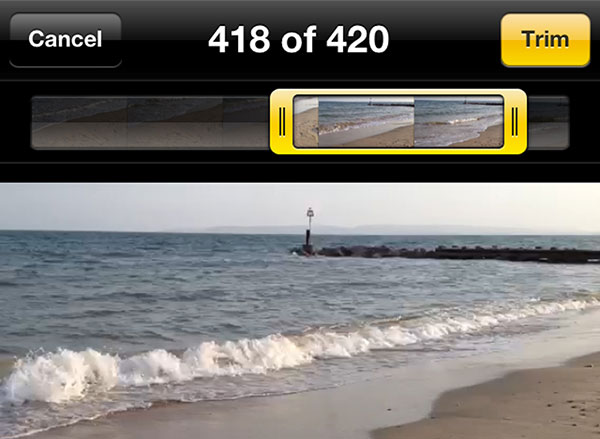 Part 2: Top 5 best apps for trimming videos on iPhone
1. Trim Video
2. Video Trim & Cut
3. Video Trimmer
4. Cute CUT
5. Video Trim and Cut
Part 3: Best desktop software to trim iPhone videos