Picture Hider - Apps to Hide Photos and Pictures on Android
Everyone has collected some photos and pictures in their Android phones, most of which are not meant to be seen by public, yet can be viewed by other people easily. I'm sure that many of you have run into a situation when you lent your phone to friends, and then they get curious about your photos. All your Selfies are discovered, they get a good laugh, but you are so embarrassed!
To avoid such awkwardness, you could turn to a secret application, which can hide your private photos and pictures. If you are an Android user, there are tons of such applications on Google Play Store, and most of them are free!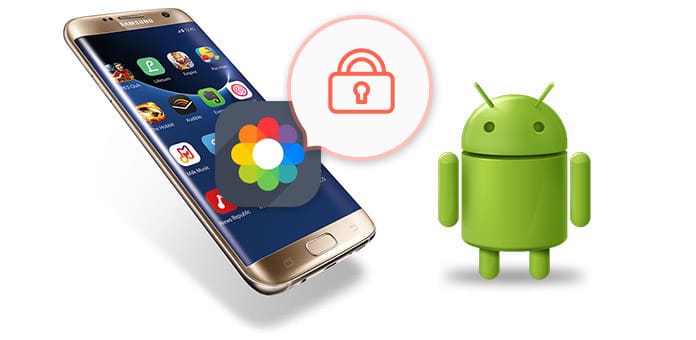 Built-in settings on phone to hide photos and pictures only for LG and Samsung users
Apart from the above apps that hide your pictures and photos, you could also find some built-in methods pre-installed on your phone by LG and Samsung.
Samsung
Step 1Go to "Gallery" > select the photos and pictures that you want to hide > tap "More" > "Move to Private".
Step 2Open "Settings" > "Settings" > "Privacy and safety" > "Private mode" > Slide to "Off" to hide the pictures and photos, and "On" for showing pictures normally.
LG
Step 1Go to "Settings" > "Fingerprints & security" > "Content lock" > select a photo, and hit the three-dot menu to select "Lock" to hide the photos.
Step 2For unhiding the photo, you could also tab the three-dot menu to select "Show locked files/memos"
This ways is only limited for LG and Samsung users. If you are neither of them, then you could consider the above apps to hide your pictures.
Best Apps for hiding pictures and photos on Android
In the following, we have collected five excellent photo and video hiding apps for Android users. Hope you can find the one that suits you best.
How to recover hidden pictures and photos from Android phone
Whether you choose the best app to hide photos, or get built-in settings to hide pictures, one situation you may encounter is that you may forget your photos and pictures that you hide, let more than the location you hide on your phone. For recovering Android photos and pictures that you hide, you need another recovery tool to help you view and recover those photos. Android Data Recovery is the one you may need.
➤ View and recover deleted hidden photos pictures on Android phone and SD card.
➤ Recover other deleted data like contacts, messages, WhatsApp data, etc. from Android.
➤ Extract bad back up data from broken-screen or password-forgot Android phone.
➤ Fix black-screen, loop-restarting, system-crash Android phone to normal.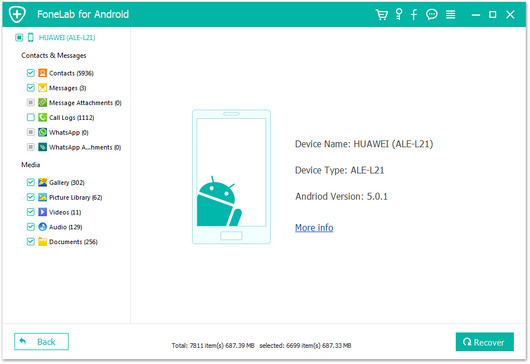 Steps to recover hidden photos pictures on Android phone
Step 1Download, install and run this app to your PC/Mac. Connect your phone to PC/Mac. And this program will detect your phone automatically.
Step 2Choose the file type you want to recover, and let this software scan your phone.
Step 3After the scanning, you need to choose the photos and pictures that you want to find back, click "Recover" to get them back to your phone. (Want to hide photos on Mac?)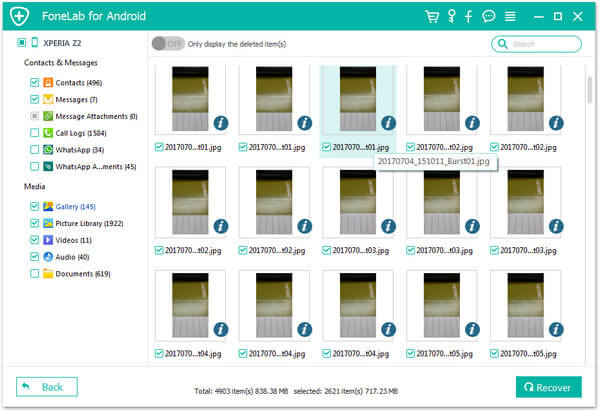 For more details, you can read: Recover deleted photos on Android.
For avoiding any loss of your important photos and pictures, we suggest you transfer Android photos to iPhone or computer for backup. Otherwise, you can recover photos from Android with some apps.