How to Make a First Vlog on Windows/Mac/iPhone/Android Quickly
If you want to share something interesting in your life, you can make a vlog for YouTube and many other video-sharing sites. You may get amazing opportunities to get paid for vlogging. The key point is that you need to keep uploading high-quality vlogs to your YouTube channel regularly.
For many newbies, making an awesome vlog is not easy. But do not worry about that. Here you can get a full tutorial on making a first vlog.
Ready to start a vlog and make money now?
Let's deep into it together.

Part 1: How to Make a Vlog on Windows Effortlessly
If you are looking for a vlog editor with pre-made themes and customizable filters, Aiseesoft Slideshow Creator is exactly your first choice. Different from Adobe Premiere Pro, Aiseesoft vlog editing software has simplified the whole vlog creating process. Even beginners can make a vlog intro ad outro with background music here easily.
Of course, you can start vlogging with video clips transferred from other devices. Thanks to the wide support of input and output formats, you can combine RAW materials into vlogs without the incompatible issue. Moreover, the clip function allows users to get the wanted part for merging quickly.
Main Features of the Vlog Editing Software
1. Make a vlog with photos, videos and music to make your memories alive.
2. Get ready-made vlog themes including travel, wedding, fashion, classic, romantic and more.
3. DIY a vlog with customizable text, transitions, filters and elements.
4. Make fast or slow vlog motion for vlogs.
5. Mosaic the part you want to hide in your vlog movie.
6. Crop, clip, rotate, mirror, merge and adjust visual effects with original and output preview windows.
7. Make vlogs on Windows 7/8/10 (64-32-bit OS).
How to Edit a Vlog from the Beginning
Step 1 Upload videos and photos
Launch the vlog editor. Click "Add photo(s) and video(s) here" to import your video clips. Of course, you can add pictures into the video editor for vlog too.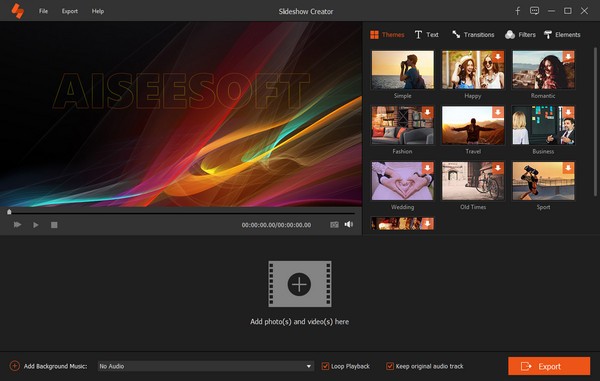 Step 2 Edit videos and photos
Choose the video or photo you want to edit first. Click the "Edit" option above to start editing a vlog.
You can set duration for the selected photo manually. Moreover, you can create motion and apply basic editing features here. Click "OK" to save changes.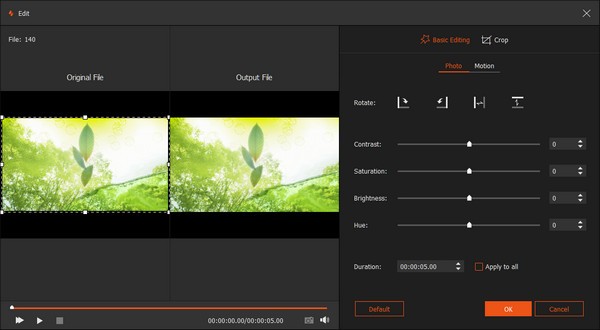 As for editing videos for vlogs, you can crop, clip, rotate, speed up/slow down and apply visual effects with the vlog editor on Windows. The preview window can help you monitor the vlog effect instantly. Do not forget to click "OK" to move on.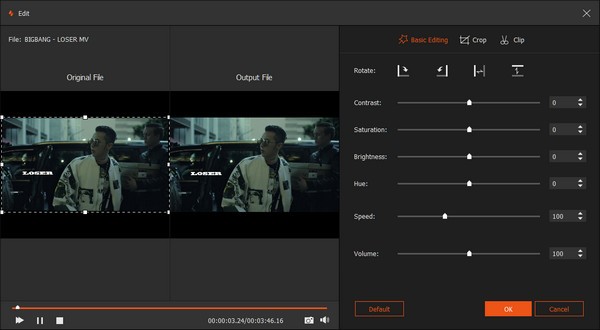 If you want to add vlog music, you can click "Add Background Music" near the bottom. Set the loop playback effect based on your need.

Step 3 Make a vlogwith themes and elements
You can browse themes in the right panel, as well as text, transitions and elements. Before applying the vlog effect, you need to download that item. So pick up the effect and click "Download". Later, you can choose the "Effect" icon under the selected item to apply it. In addition, you can double click the effect to preview it individually.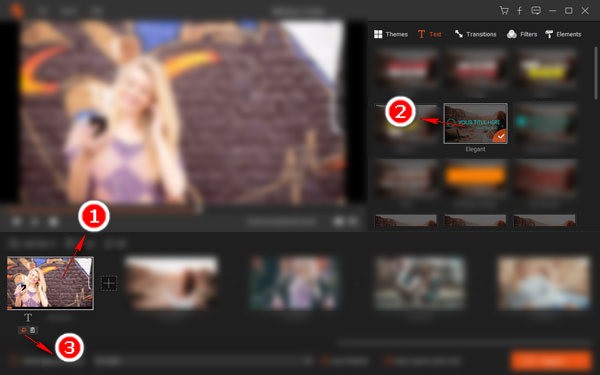 If you add text to your vlog, you can adjust the shape and direction via the mouse freely. What's more, you can adjust other special effects manually too.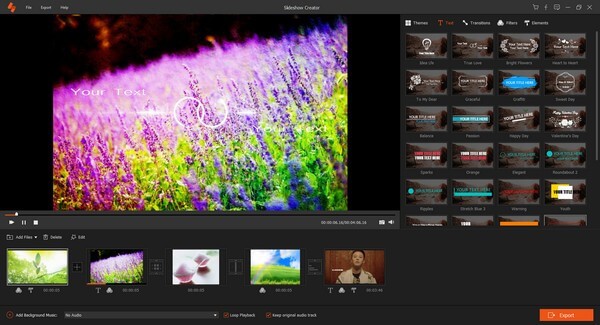 Step 4 Export your vlog
After making a vlog, you need to save it for offline uses. Click "Export" on the lower right corner of the interface. You can select the output video format and resolution from various choices. Meanwhile, you can adjust the output video quality for vlogs. Change the destination folder if you want. At last, click "Convert" to make a vlog in high quality.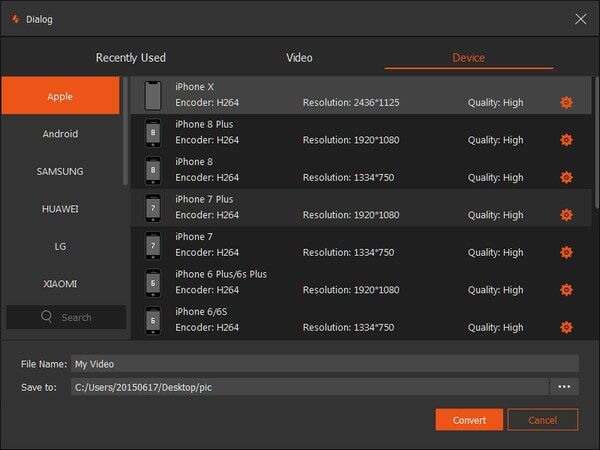 Here's the video about making slideshows for you. Click it to check.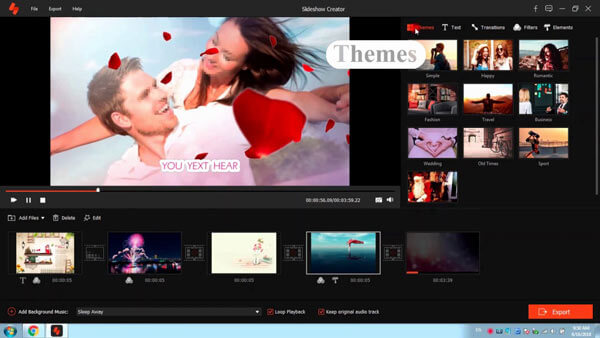 Part 2: How to Make a Vlog on Mac
If you are using a Mac computer, you can make a vlog on Macwith iMovie for free. For people who do not have digital cameras, you can shoot videos with the iSight camera instead. Though its video quality may not be good enough. Now, let's see how to make a free vlog after downloading iMovie from App Store.
Step 1 Create a new project to iMovie
Click "Create New" and select "Movie". Click "Import Media" in the iMovie workface. Choose the drive that contains your video clips. Then you can click "Import Selected" to add videos to iMovie for vlog creating.
Step 2 Cut video clips
Drag and drop video clips from "My Media" to the timeline. Set the time point and choose the option you need from the right-click menu. For instance, you can choose "Split Clip" to rearrange video clips and delete unwanted parts.
Step 3 Make a vlog on iMovie
Use video editing tools on the top to edit your vlog on Mac, such as noise reduction and equalizer and more. You can adjust video speed with iMovie too. Later, you can import audio tracks, transitions and other effects to iMovie timeline. Finally, you can choose "Share" to post a vlog to YouTube, Vimeo, Facebook and more. You can also click "File" and save the vlog movie.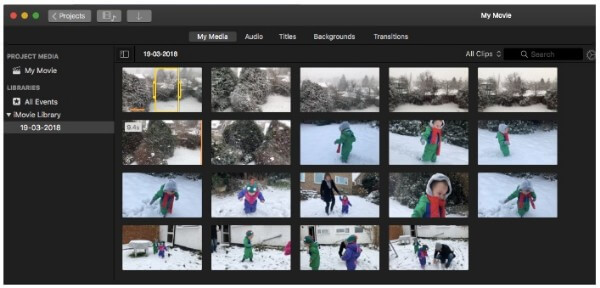 Part 3: How to Make a Vlog with iPhone and Android
It is true that you can get many vlog editor apps in the market, like Vlogit, PocketVideo, Onetake and more. However, it is not convenient to make a vlog with iPhone or Android. You can get limited vlog editing features on your mobile phone. Furthermore, you need to pay a lot to access all latest vlog templates.
Thus, why not use your iPhone or Android as a camera to vlog in public? You can transfer video clips to PC or Mac for further editing with better experience. Now, let's checktips for starting a vlog with your iPhone, Android and other devices that can shoot videos.
1. Take walking shots
Just hold your phone and point towards your feet. The phone camera can shoot yourself walking around. It is also a good way to enrich your vlog footages.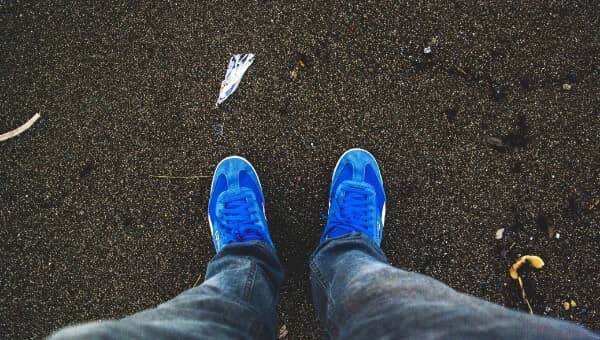 2. Tell stories and ask questions
You need to tell audiences about what you are doing, where you are and other related information. Making a vlog with cohesive stories is a good way to engage audiences.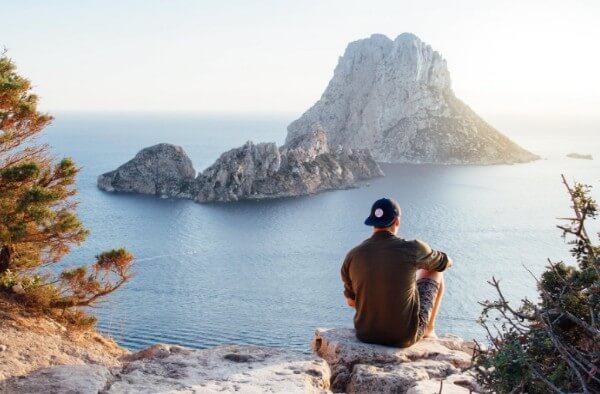 3. Take short video clips
Shooting a short clip for about 10 to 15 seconds is recommended. As a result, you can string clips together to make a vlog quickly.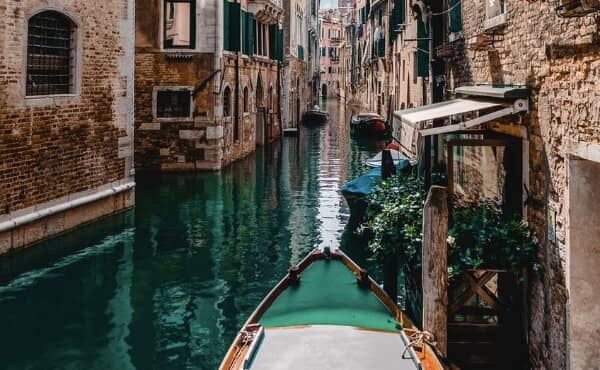 4. Pay attention to light
To some degree, having good light is more important than owning a professional vlogging camera. The bad or insufficient lighting may reduce your vlog video quality. Well, you should also avoid direct sunlight.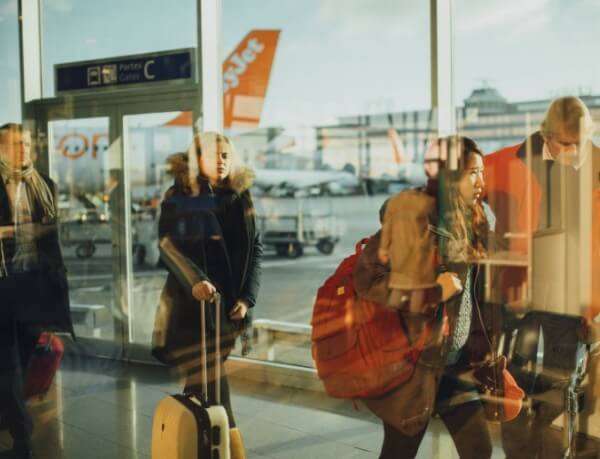 All in all, you can use above tools to make a vlog with any theme, like travel, restaurant and more. Aiseesoft Slideshow Creator provides many awesome themes with easy-to-use tools. Both beginners and experts can make vlogs in a short time successfully. If you want to edit a vlog with ease, you can free download this vlog editor right now.