Best Vlogging App – Make a Vlog with Attractive Content
The video content is much more important for marketing now. What are the best vlogging apps to create some excellent vlogs? You might take it for granted that the best vlogging apps are video editing ones. If you want to be a professional vlogger, video editor might not be enough.
The article compiles a list of best vlogging apps. You can take advantage of the excellent features of these programs to make your vlogs with attractive content with ease.
Top 1: Magisto – best vlog editor for smartphone
Available Platforms: iOS and Android
Magisto is a great vlog editor that combines video clips, photos, music, texts, video effects and video filters. The latest version of the best vlogging app uses a sophisticated AI technology to analyze the videos and edit the video with some auto filters. It allows you to make incredible vlogs without leaving your smartphone.
1. Organize video and photo footage that deliver the best vlog content.
2. Pick music from the best vlogging app's built-in music library.
3. Advanced tools for vloggers and marketers to manage the videos.
4. Share videos on WhatsApp, Instagram, Vimeo, YouTube, and Twitter.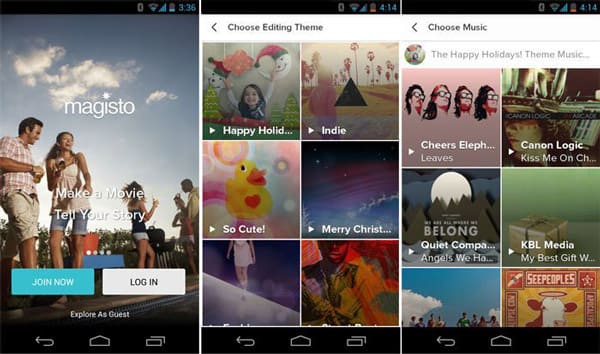 Top 2: Splice – best vlog app to split and join favorites videos
Available Platforms: iOS and Android
Just need to split and merge the favorite videos, Splice makes it easy enough to create full customized, professional-looking vlog on your smartphone. The best vlogging app also enables you trim clips, adjust transitions, add slow motion effects and more to create beautiful videos. It should be an easy option to edit vlogs like a pro on the go.
1. Powerful editing features and filters to adjust photos, videos and music.
2. Customize the perfect soundtrack from a huge variety of free music.
3. Choose your transition style and control the speed between transitions.
4. Share up to 1080P videos to camera roll and social media websites.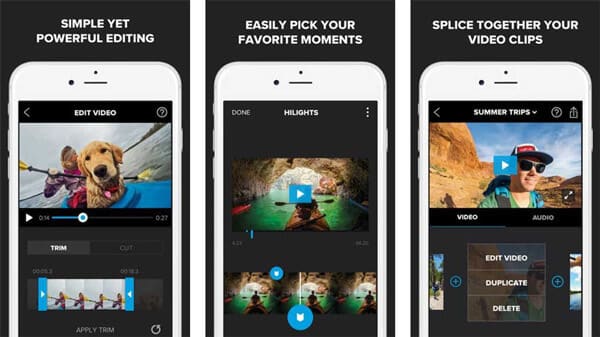 Top 3: PhotoGrid – best vlog app to combine video collage
Available Platforms: iOS and Android
How to make a video collage as vlog? PhotoGrid is the best vlogging app to combine photos and video files as collage. It also packed with other excellent features, meme, GIF maker, pic collage, scrapbook, camera effects, instasize for Instagram, crop, AR face filters, stickers, photo clipping, backgrounds, templates, fonts, slideshows, blur, pattern and much more.
1. Collage videos, photos and music files with excellent effects.
2. Smart facial recognition tech helps soften wrinkles, skin tones and more.
3. More than 500+ stickers & cute emojis, 200+ filters and 200+ backgrounds.
4. WowCam will preserve and add magic to your wonderful moments.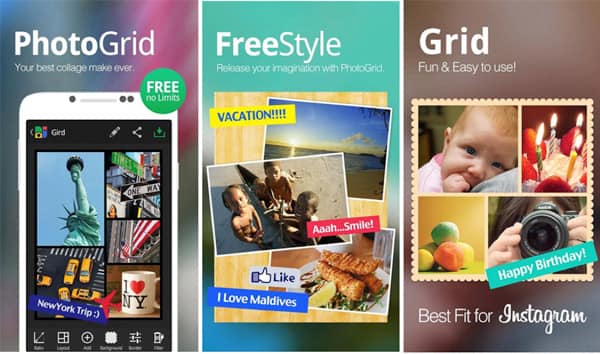 Top 4: Quik – best vlog app to go with GoPro camera
Available Platforms: iOS and Android
If you use the best GoPro for vlogging, Quik works seamlessly with the GoPro camera contents. Just choose the favorite photos and video clips, the best vlogging app is able to create awesome vlog within few clips. Moreover, it also enables ready-to-watch videos of your adventures created from your last 24 hours of footage.
1. Add up to 75 photos and video clips from different channels to Quik.
2. Excellent transitions and graphic designs for 23 themes for any occasion.
3. Multiple editing features to personalize story, add Slo-Mo and GPS stickers.
4. More than 100 free songs or use a song from your own collection.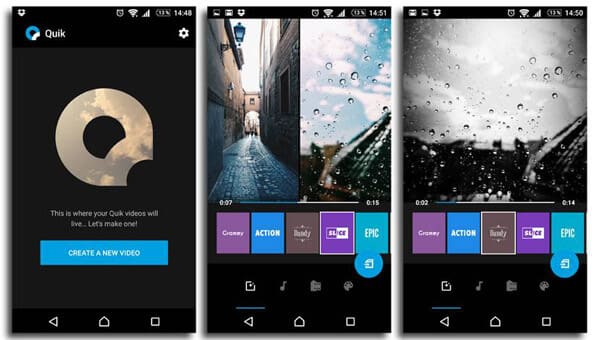 Top 5: YouTube Creator Studio – best vlog app to analyze data
Available Platforms: iOS and Android
When you upload the vlogs to YouTube, YouTube Creator Studio is the best vlogging app to upload video, analyze data, manage comments, upload custom video thumbnail images, schedule videos and get notifications and more with ease. Once you get the desired data for YouTube, you can optimize the vlog videos accordingly.
1. Monitor the YouTube channel and video performance with analytics.
2. Monetize their videos and pick from different ad formats within the app.
3. Easier to edit playlists, add and remove videos directly.
4. Get notifications when there is comments or special cases on YouTube.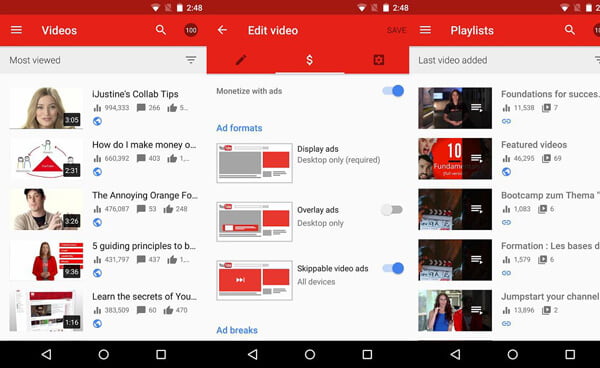 Top 6: Slideshow Creator – best program to make vlog content
Available Platforms: Windows
Is there a versatile vlogging app to make some vlogs with attractive content? Aiseesoft Slideshow Creator is the one of the best vlogging apps to create slideshow videos with photos, videos and music. Besides the basic editing features, you can also choose the ready-made themes for designing vlog slideshow automatically.
1. Make vlog slideshow with pictures, videos and music files.
2. Excellent and powerful editing features to make attractive vlog content.
3. Apply different styles with ready-made themes automatically.
4. Multiple texts, transitions, filters and other elements to DIY vlogs.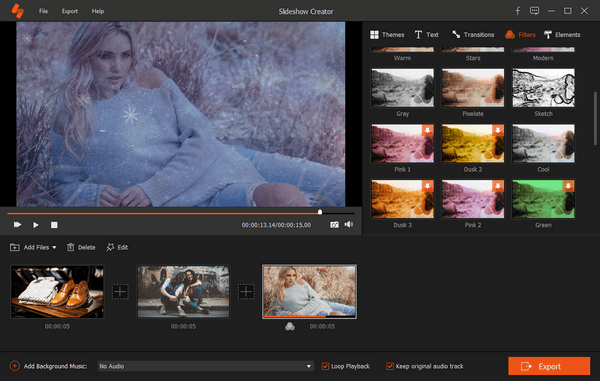 Here's the video about making slideshows for you. Click it to check.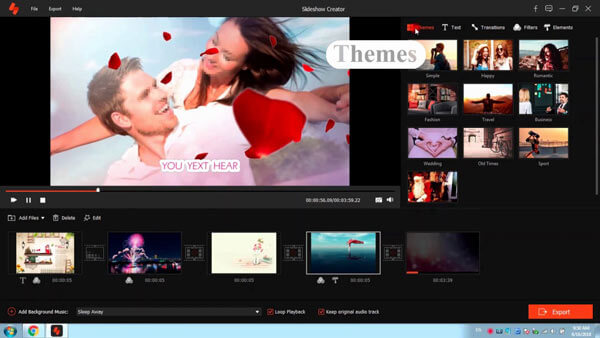 Conclusion
When you get some excellent contents with vlog camera or iPhone, you should also know the methods to edit them with best vlogging apps. The article shares different apps to cut, edit, apply video effects, analyze vlog data and more. If there were other best vlogging apps you would like to recommend, you could share more detailed information in the comments.