How to Make a Fantastic Tutorial Video in 5 Steps
Action speaks louder than words. However, when action cannot be accomplished face to face, the video show becomes the great tool. When you want to create a tutorial video, the screen recorder and editor will be necessary. Surely, if such tools as Aiseesoft Screen Recorder can combine both, it could not be better.

What is the easiest way to learn how to make cooking?
Actually, someone gives you the step-by-step directions near you.
However, it is impractical to find the chef throughout the world, when you want to make the global food.
At this point, tutorial video comes to your side, and you can learn and teach all the things via the tutorial video.
This post tells the step-by-step guide to produce the tutorial video for YouTube.
Continue reading and you can make a great tutorial video, even if you are the beginner.
Step 1. Brainstorm to Find Video Topic Idea
Whether you want to make a tutorial video about computer, drawing, documentary, diaper cake, game, sushi or fitness, cooking, Photoshop, hair, craft, art, makeup, etc., you should make a plan firstly.
A good beginning is the half of success. Only you catch what your audience are interested in, can you let them click the subscribe button and give the likes. Do what you expert in and create a storyboard to outline what you plan to show in your video.
Step 2. Write a Script
A script is what exactly you will talk and show in the tutorial video. It sounds easy?
Actually, there are some tips you should follow in the script.
1. Write the script in the words just like you use in daily conversation. That will make your script natural.
2. Focus on the first 15 seconds. The first 15 seconds are huge important. Once you hook someone in first 15 seconds, you have hooked them for good.
3. Add pattern interrupts. Add 1-2 patter interrupts in your tutorial video will reset people's attention.
4. User engagement. Ask people to comment on your video, add the clear signal like subscribe to call the audience to action.
5. Practice makes perfect. Practice again to read the script loudly and find yourself getting tripped up, and make sure you are natural.
Step 3. Record Tutorial Video with Narration
After the preparations are made well, it comes to the action. If you want to make a tutorial video for game, drawing, computer, documentary, etc., the recording on your computer is enough. However, if you want to make tutorial video like cooking, diaper cake, etc., then you will need the outside camera like vlog.
Outside cameras like vlog can be found here, and we focus on the computer recording in this post.
Here, we will take Aiseesoft Screen Recorder, as an example to show you how to record a tutorial video.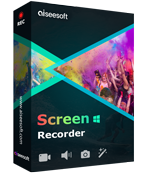 Downloads
Record any area from computer desktop, webcam, browser, program and more.
Capture screen with your own voice from microphone and sound from computer system.
Create picture-in-picture recording from computer camera.
Support real-time editing while recording the tutorial video.
1. Run screen recorder
Free download this software on your computer, install and run it immediately. Initiate the window, and select Video Recorder.

2. Make recording settings
Here, you need to make the recording settings for capturing your tutorial video.
Select recording window
If you want to make a game tutorial video, then you need to select the gameplay window. Click Full to record the whole screen of computer, while choose Custom to select the fixed region or selected region or window.

If you want to record the game window in the background, select Advanced Recorder and find the drop-down option, select Lock and record window, then find the game you want to capture.

Select recording audio
After that, you should select the recording audio by toggling on the Microphone and System Sound.

Recording hotkeys, output, and more
The last thing you should do is making the recording settings for hotkeys, mouse, output settings, etc.
Click the settings icon above the microphone image, and then you will go to the Recording tab by default. Here you can switch to the tabs to customize the settings of mouse cursor, mouse clicks, hotkeys, output formats, frame rate up to 60 fps, video codec, video quality, etc., etc.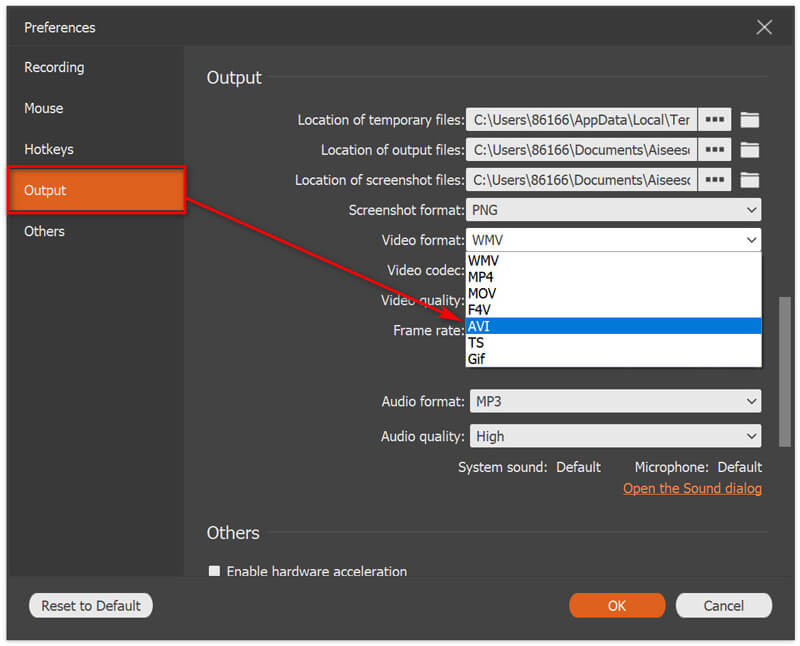 Note: If you want create the picture-in-picture gameplay recording, you need to turn on Webcam.
3. Record the tutorial video
While your elements are made well, just click the REC button in this software to start recording the tutorial immediately.
The built-in editor also lets you draw a line/shape, shape, add your text, add the callout, spray the color, add the arrow, etc. Those tools are useful when you want to highlight the steps or the details. For creating the simple tutorial video, this screen recorder is OK as the video production software. You can also use the professional video editor for further use.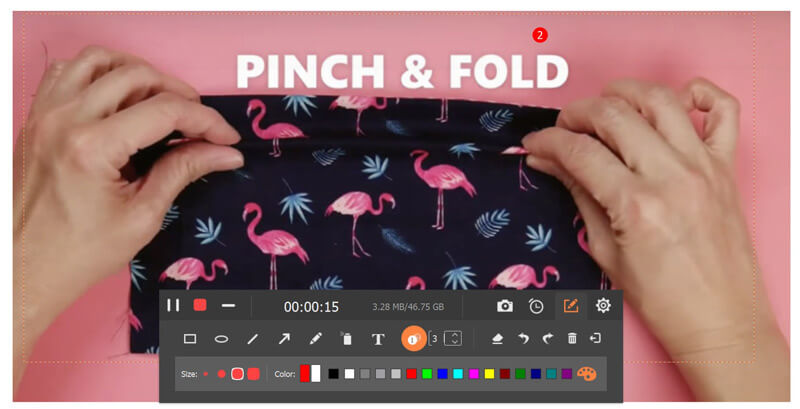 4. Export tutorial video recording
Once completing the tutorial video recording, just click the stop button and you can preview the video recording. Here, you can also use the clip feature to cut down the video.
Click Save to save the tutorial video recording on your computer.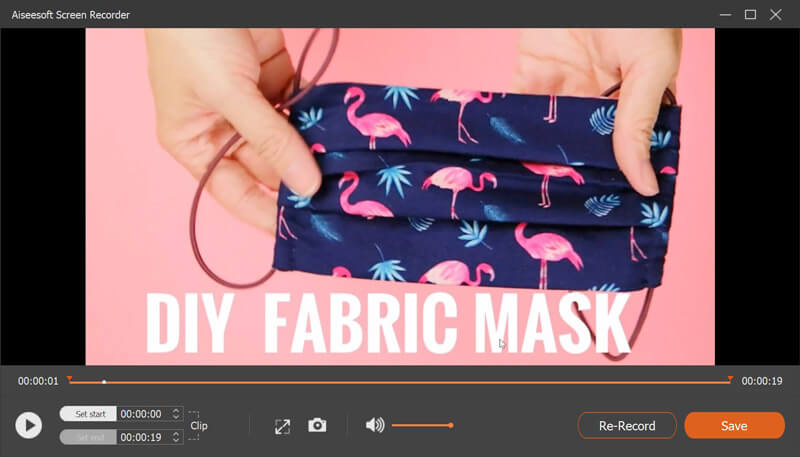 Apart from the desktop recording software, you can also try the free online screen recording tool or the online video maker sites to complete the video recording.
Step 4. Edit Video Recording
After the video recording is done, just find the video file and get a video editor to edit it further.
There are various video editors on Windows, Mac and phone. To select the best one video editor depends on what you need.
For example, if you are the beginners and need to clip, watermark, crop, rotate, filters, etc., Aiseesoft Video Converter Ultimate will be enough.
If you need the professional editing effects, Lightworks, Shotcut, and more can be into the list.
Besides, you can use YouTube free video editor online to add the background music, and trim it.
Step 5. Post Tutorial Video Online
The last step is to post your tutorial videos online. Here, take YouTube as an example.
Go to YouTube, sign into your account, and click the Create button and find Upload video from the drop-down option to upload and post your tutorial video on YouTube.

Here it is not the ending. It will not get more clicks or likes if you only upload the video. More tips you should follow while filling the tutorial video information.
1. Include keywords in your video title and description.
2. Do not miss the video tags.
3. Make your thumbnail stand out from the other results.
4. Upload your instruction video subtitle.
Here, you will do a great instructional video without any complicated skills.
Part 6. FAQs of Making Tutorial Video
1. How long should a tutorial video be?
Nearly all experts firmly believe that e-learning videos should be as long as they need to be in order to meet learning objective; however, research suggests that 6 minutes is the optimal length for instructional videos. After 6 minutes engagement drops rapidly.
2. How do I make a teaching video with a DSLR camera?
If you want to get excellent visual experience, you can replace the built-in USB webcam with a DSLR camera. Just connect it via the capture card and computer with lecture recorder software. Then you can capture online video lectures as above mentioned.
3. Is there asny tools for online learning?
You can use Evernote to take text and voice notes on your phone. All your notes are synced to the cloud. So you can access notes via your Evernote account directly.
Conclusion
To make your own teaching video is not hard. What you will need is the video creator. This post shows the detailed guide in 5 steps to record and edit your tutorial video. Whether you want to make the online course or the drawing teaching, the 5 steps are necessary.
Now, it comes to your turn.
Have you got all the skills to DIY your tutorial video?
Any question you met while creating the video?
Do you have any video creating software suggestion?
Do not hesitate to leave your comments below.

Leave your comment and join our discussion