[Solved] Top 2 Ways to Unlock Snapchat Account
Snapchat is a popular text and photo/video sharing app which provides a funny way to contact friends, view Live Stories, explore news and more. It offers one kind of new way to share moments with family and friends. One core concept of Snapchat is that any message, picture or video you sent is made available to the receiver for only a certain short time before it turns to inaccessible.
However, many iPhone users complained about the locked Snapchat account issue on the internet, such as "How to unlock Snapchat account on iPhone", "Snapchat temporarily locked, how to fix", "Why my Snapchat account is locked", and "How long will Snapchat be locked", and so on. Are you facing the same situation?
For different reasons, Snapchat may lock your account out temporarily or permanently. This post will give you 2 effective solutions to make the Snapchat unlock. When you are locked out of Snapchat, you can use them to fix the issue with ease.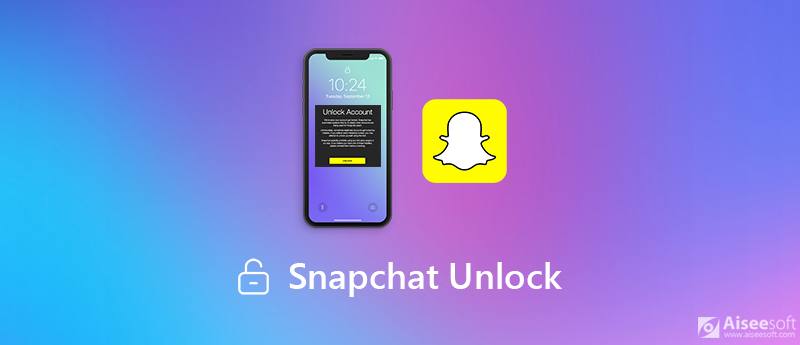 Part 1. How to Unlock Snapchat Account on iPhone
When Snapchat has detected some activity from your account that it prohibits, it will lock your Snapchat. If your Snapchat account has been locked temporarily, you can wait 24 hours before attempting to log in. Also, you can use the following method to unlock Snapchat account faster.
Step 1.
Open your browser and navigate to Snapchat unlock page. Then sign in with your Snapchat account. If you forget your Snapchat password, here you can click "Forgot Password" and then follow the instructions to find back or reset it.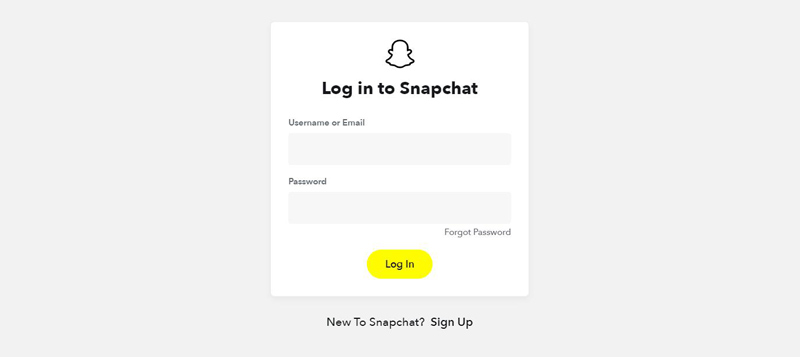 Step 2.
Click the yellow
Unlock
button to start unlocking your Snapchat account. If you see a message that confirms it hasn't been enough time, you can try again in a few hours.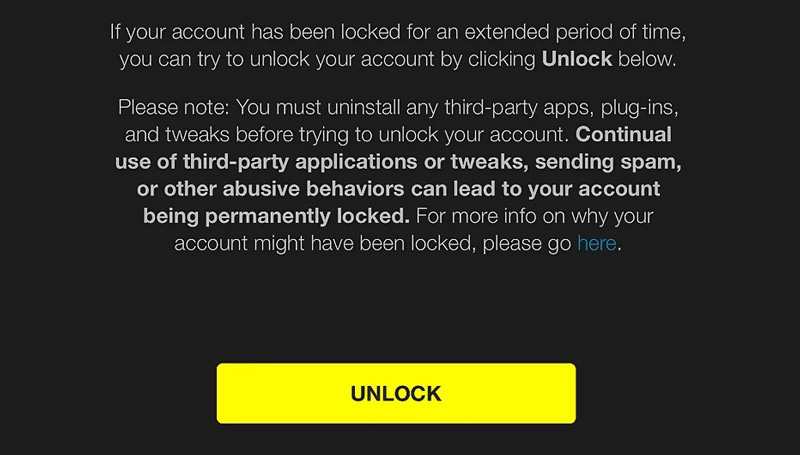 Part 2. Uninstall Third-party Snapchat App to Unlock Snapchat Account
If Snapchat has sent you a message saying that your account is temporarily locked, you should also check if you are using a third-party Snapchat app or plug-in. If you are using an unauthorized third-party Snapchat, you should completely uninstall it from your iPhone.
Step 1.
You can take the regular way to uninstall the third-party Snapchat app on your iPhone. Just keep tapping on the Snapchat app icon until it shows more options for you. Then choose
Delete App
to uninstall it from iPhone.
Step 2.
After uninstalling Snapchat on iPhone, you can go to Snapchat accounts unlock page on your browser to unlock your account. Then get the official app from App Store.
Part 3. How to Recover Lost Data Due to The Locked Snapchat
Many users complained about the Snapchat data lost problem after unlocking the account. Here we introduce you with a professional iOS data recovery tool, FoneLab to help you find all lost Snapchat conversations back.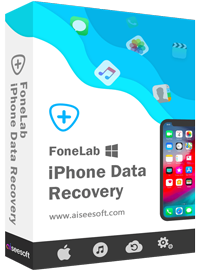 Downloads
FoneLab – iPhone Data Recovery
Recover all lost Snapchat data due to various reasons including the locked Snapchat.
Safely restore deleted/lost iOS data from iPhone/iPad/iPad, iTunes and iCloud backup.
Support Snapchat data, photos, contacts, WhatsApp/Kik/Line/Viber/Facebook Messenger data, notes, call history, and more.
Support multiple iOS devices like iPhone/iPad/iPod and iOS versions like iOS 15/14/13/12/11.
Step 1.
You can click the download button to quickly install and run this Snapchat data recovering software on your computer. Then connect your iPhone to it. Tap
Trust
this computer on your iPhone screen to help your computer recognize it.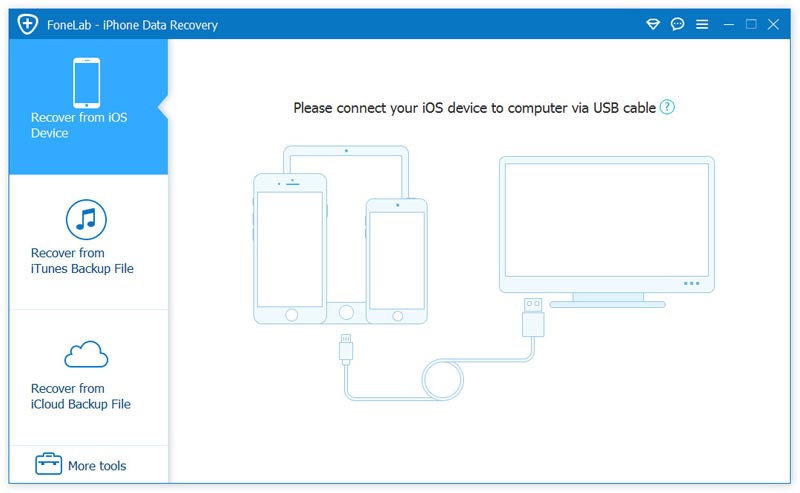 Step 2.
As you can see, it allows you to recover Snapchat pictures and texts from iPhone, iTunes and iCloud backup. Here you can choose Recover from iOS Device to directly restore lost Snapchat data from your iPhone. Click Start Scan to scan all types of iOS data on iPhone.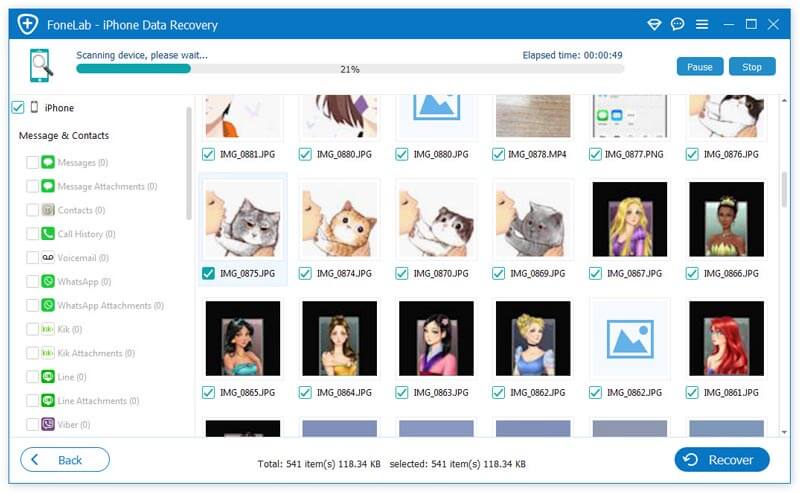 Step 3.
Click specific data type on the left and then choose the Snapchat data you want to recover on the right preview window. After selecting all Snapchat files, you can click Recover button to get them back.
Here you may like: How to Recover Deleted and Lost Snapchat Messages on iPhone or Android Phone
Part 4. FAQs of Snapchat Unlock
Question 1. Why is my Snapchat locked?
There are many reasons why Snapchat may have locked you out. One main reason is that you are using a third-party app, plugin or tweak like Phantom and 6snap which are illegal and not supported by Snapchat.
When you send many spam, unsolicited Snaps or messages in conversion, you will be locked out. In some cases, if you are adding too many friends while you haven't verified your personal email or phone number, your Snapchat account will also be locked.
Question 2. How long will Snapchat be temporarily locked?
You will be eager to know how long will your Snapchat be locked. Actually, the duration Snapchat keeps your account locked is depend on what caused the Snapchat account locked. Under most circumstance, you will be temporarily locked for 24 hours. For some serious matters, your Snapchat account will be permanently locked by Snapchat service.
Question 3. What does the padlock next to a Snapchat story mean?
The padlock next to a Snapchat story means that it is a private story which your friend added you to. The normal Snapchat story can be viewed by all Snapchat users. But the private story is only for some close friends.
Snapchat provides a temporary or ephemeral contacting feature to encourage a more natural flow of interaction. However, for different reasons, your Snapchat account will be locked. When you get the issue, you can try the methods above to make your Snapchat unlock. You can leave us a message if you still have any questions about how to unlock Snapchat account.