[Solved] Mac Cleaner – Speed Up Your Mac Pro/mini/Macbook Air/Pro/iMac
Like Windows computer, Mac also makes you feel annoyed for the slow speed. If you are also brainstorming yourself to find the way to clean your Mac like us, then you come to the right place. In the following description, we will share the several ways to clear your Mac Pro, Macbook, Macbook Air, Macbook Pro, iMac, Mac mini, and more, and macOS High Sierra is highly supported.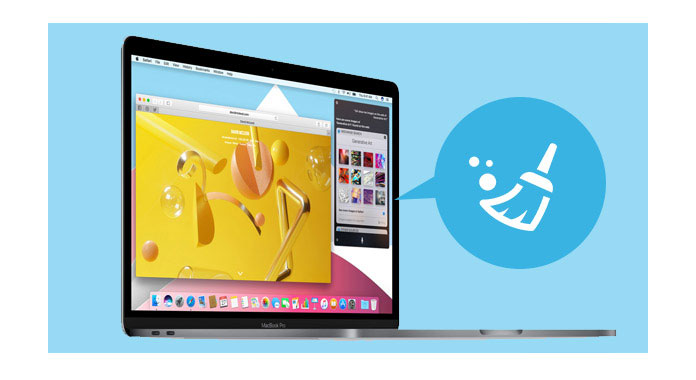 Part 1. Clean your Mac with Mac itself manually
Though Mac does not provide you the specialized tools to help you clear your Mac, but you can still get some cleaning tips to make the cleaning process by yourself manually.
Tidy up your desktop
Desktop is the place where you always place apps or files. So the cleaning for this part becomes direct and easy.
You can put the unwanted files or app icon into your trash, which will let your desktop looks like tidy and free up more space.
Delete unnecessary disk images
For most people, the Downloads folder is a dumping ground where piles of files are in forgotten heaps. Go to the "Downloads" folder in the "Finder" > type disk image into the search box > select "Disk Image" under the "Kinds" header > delete all of those downloaded DMG files that are just taking up space!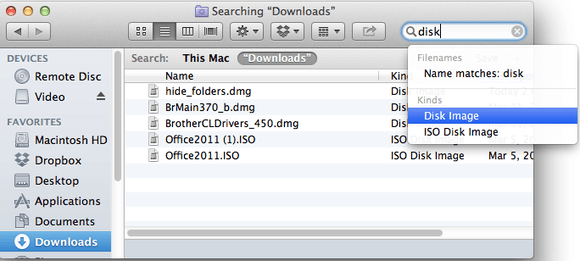 Clean Mail Downloads
When you receive one Email with attachment like PDFs, ePub ebooks, Word documents, images, etc., one thing you may do is to double click. If you do that exactly, then you did save the attachments to your Mail Downloads folder, hidden away in your Library file. For those you have read and do not need attachments, I think it is time for you to clean them.
In the "Finder", select "Go" > "Go to Folder" > Type "/Library/Containers/com.apple.mail/Data/Library/Mail Downloads" in the text field to find the mail downloads.
If it does not work for you, just use "Spotlight" > press "Command-Space" to see a search field appear > type "Mail Downloads".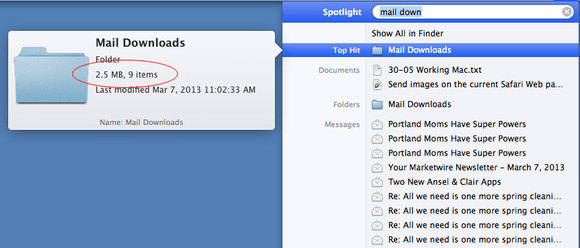 Clear cache on Mac
Like web cache, Mac also stores lots of information that allows you to access the data quickly and reducing the need to fetch it from the original source again.
In the "Finder", select "Go" > "Go to Folder" > Type "/Library/Caches" to check and clean the unwanted cache. But one thing you should notice that the cache information can sometimes become corrupted and you must be careful to clean them.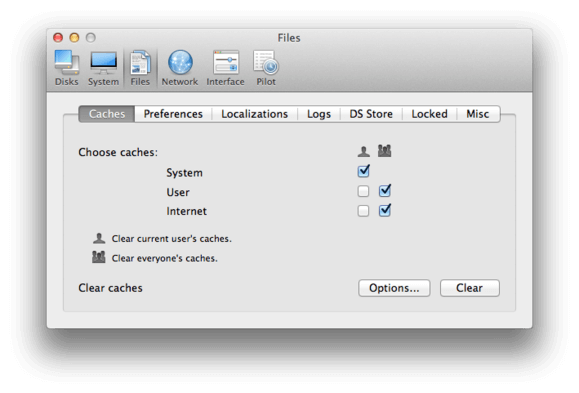 Part 2. Clear your Mac with Mac cleaners automatically (Free and paid)
The above ways enable you to clean junk files or cache easily, but they may comes not thoroughly or permanently. And some data or cache you may feel confused to clean or not. So here, another way you must consider is to use the Mac cleaners to help you.
#1. Ccleaner – Junk files cleaner
Link: https://www.piriform.com/ccleaner-mac
Price: Free
Review:
Find and remove these files with the click of a button so your Mac can run faster. Speed up boot times with easy management of Startup items.
Clear up your recycle bin, temporary files and folders, broken permissions and more.
Advertisers and websites track your behavior online with cookies that stay on your computer.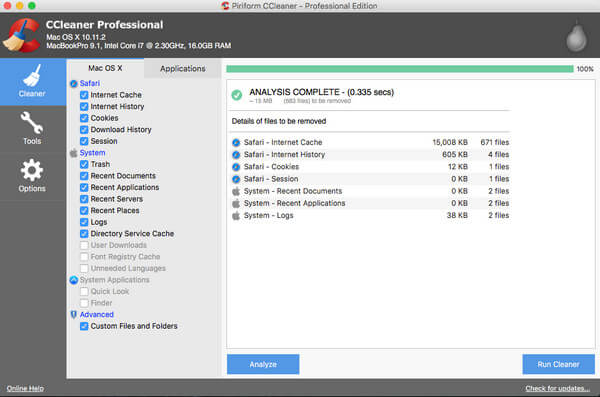 #2. Disk Inventory X – Disk cleaner for Mac
Link: http://www.derlien.com/
Price: Free
Review:
Disk Inventory X is a disk usage utility for Mac OS X 10.3 (and later).
This Mac software shows the sizes of files and folders in a special graphical way.
The selection list can be opened by selecting a menu item or by using the kind statistic's context menu. You can search for files with an iTunes-like search feature.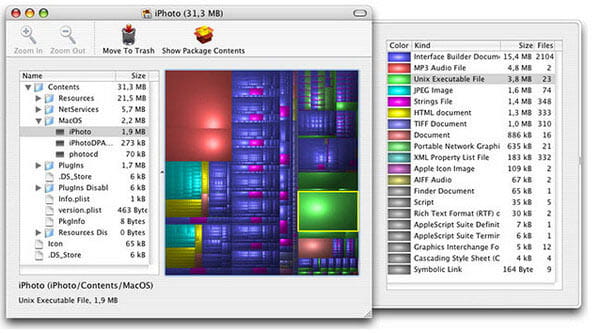 #3. OnyX – Mac repair and cleaner
Link: http://www.titanium.free.fr/onyx.html
Price: Free
Review:
The cleaner app is compatible with both PowerPC and Intel processors for Mac OS X 10.2 (and later).
Verify the structure of the file system on the start-up volume and Clean System, User, Internet, Font caches.
Repair disk permissions and force empty the trash.
Configure certain parameters hidden from the system and from certain applications.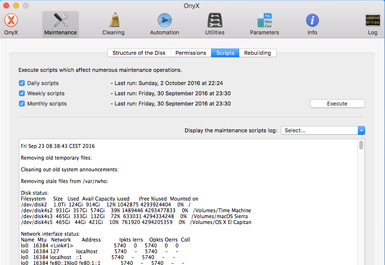 #4. AVG Cleaner – Virus cleaner
Link: http://www.avg.com/us-en/avg-antivirus-for-mac
Price: Free
Review:
This is the best cleaner to work in real-time to detect and remove not only Mac-specific viruses and spyware, but PC and mobile threats, too.
This app, compatible with OS X 10.7 or later, cleans up hidden clutter, log files and trash contents.
The resident shield runs quietly in the background.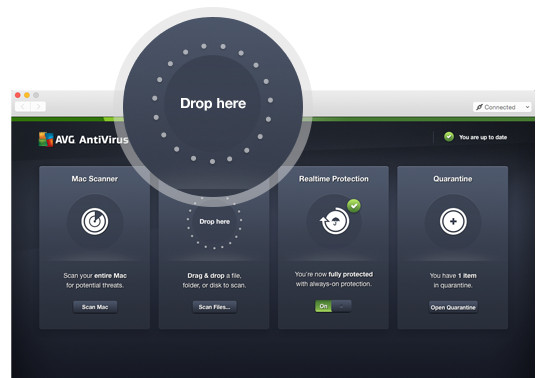 #5. CleanMyMac 3 – Data and system cleaner
Link: http://cleanmymac.com/
Price: $39.95
Review:
This Mac cleaner scan every inch of your Mac and display every folder junk in details like iPhoto, System, iTunes, large files, etc.
This app get all tools to repair disk, free up RAM, and scan the processor for cleaning up.
This cleaner also supports cleaning online browsing history, Skype conversations, and history, and more.
You are able to reset and remove the extensions, widgets, plug-ins, etc. from your Mac.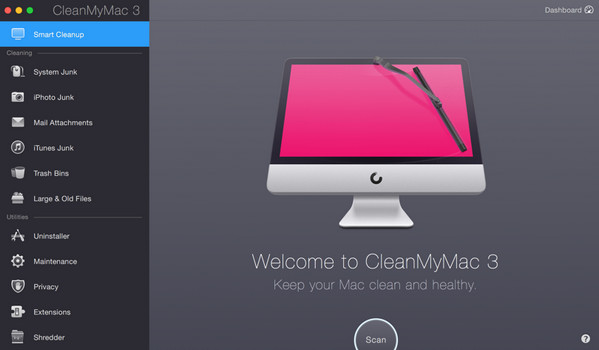 #6. DaisyDisk – File monitor and remover
Link: https://daisydiskapp.com/
Price: $9.99
Review:
This cleaner makes plenty of space by removing old junk on Mac OS X 10.10 and later.
The real time updated data gives you a great overview of all connected disks, be it Macintosh HD, Thunderbolt disk, flash, network storage, etc.
It monitors the files that take up that space and then terminate them with extreme prejudice.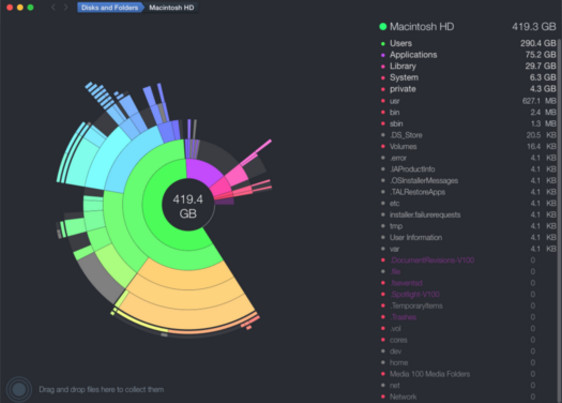 #7. AppZapper – Simpler Mac uninstaller
Link: https://www.appzapper.com/
Price: $13
Review:
It scans and enables you to view all of the apps on your Mac OS X 10.62 and later.
Clean unwanted data by clicking the app to remove the junk files.
It gathers and lists all the related files so you can eradicate them from your hard drive in one fell swoop. .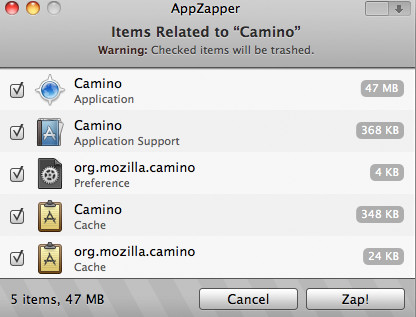 #8. Dr. Cleaner – Memory and disk cleaner
Link: https://itunes.apple.com/us/app/dr-cleaner-disk-memory-system-optimizer/id921458519?mt=12
Price: Free
Review:
Dr. Cleaner is the free app that offers Memory Optimization, Disk Cleaning and System Monitoring to keep your Mac optimized for the best performance.
Smart and accurate selection for duplicates scan and remove on Mac with OS X 10.6.6 or later.
Big files and junk files will be deleted easily from your Mac.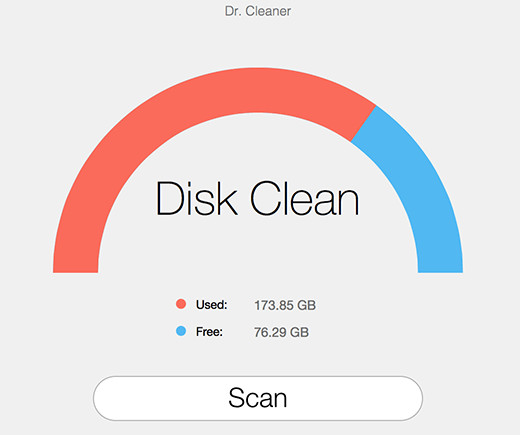 For iPhone users, you can still use iPhone cleaners here to clean and manage your iPhone.
Conclusion: by now, the ways of speeding up your Mac have been shared here. No matter you manually clean Mac or using Mac cleaner helpers, you can achieve your goal.