How to Uninstall Safari and Extensions from macOS Effectively
Uninstalling Safari on Mac is not as simple as removing third-party applications. Apple provides some applications that come with the macOS system by default including Safari, Mail, Notes, QuickTime and more.
It is true that these apps are convenient to use, but users said they did not need some of them at all. For instance, some people prefer using Firefox to Safari.
This post will share a guide on how to uninstall Safari from macOS.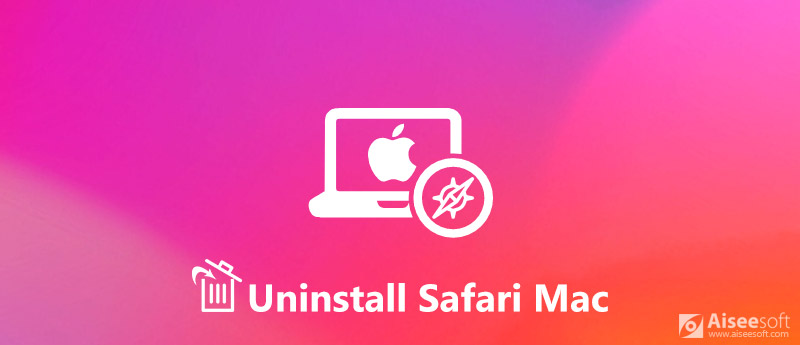 Uninstall Safari from Mac
Part 1: Easiest Way to Uninstall Safari on Mac
As mentioned previously, Safari is the native web browser for Mac computers. If you drag and drop the Safari icon to Trash, you will get nothing but a message said Safari app cannot be modified or deleted because it is required by macOS. So, the best way to uninstall Safari on Mac is to use third-party software. Aiseesoft Mac Cleaner is recommended here.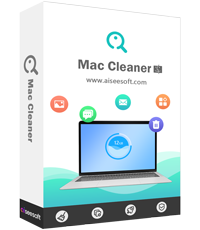 Downloads
Uninstall any apps on Mac with a single click.
Scan your computer to look junk and cache files.
Monitor the status of your computer such as CPU.
Available to MacBook Pro and other Mac computers.
Apparently, Mac Cleaner is the best way to uninstall Safari from Mac computer.
How to Uninstall Safari on Mac Quickly
Step 1.
Install Mac CleanerInstall Mac Cleaner
Mac Cleaner is a desktop program, so you need to download and install it to your computer.
When you want to uninstall Safari from Mac, launch the program and you will be presented the status of CPU, Memory and Disk.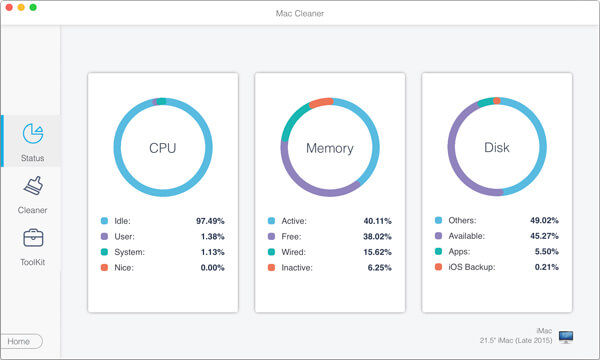 Step 2.
Scan apps on computer
Click the Toolkit tab from the left hand column to display useful tools of Mac Cleaner. Select Uninstall to open the App Uninstall screen. Next, click the Scan button to start scanning apps installed on your computer.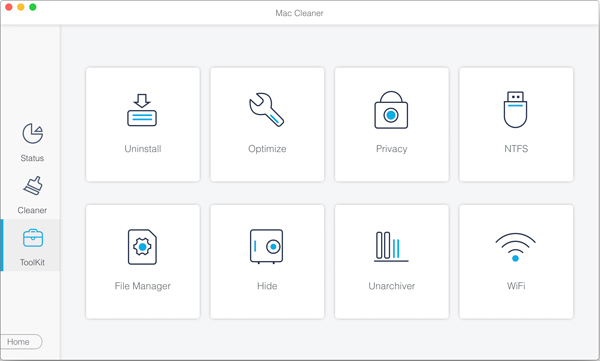 Step 3.
Uninstall Safari from Mac
After scanning, click View to get the apps on your macOS. Find Safari and tick the checkbox next to it. Select other apps you want to uninstall, and click on the Clean button at the bottom right corner to uninstall Safari on Mac.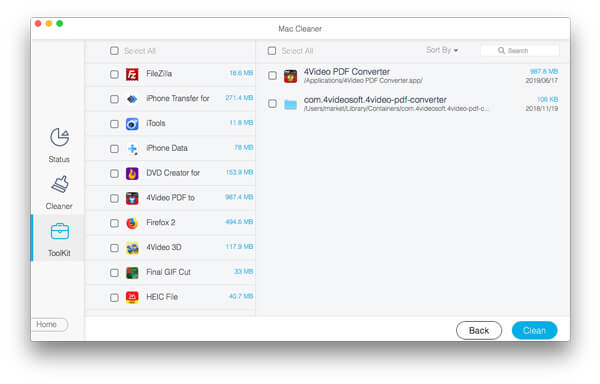 Note: Bear in mind that every time you update macOS, Safari will come back to your computer since the update includes the embedded apps.
Part 2: Uninstall Safari from Mac with Terminal
According to Apple System Integrity Protection, you are forbidden to modify system items on macOS. It seems to be unable to uninstall Safari and other built-in apps on Mac with the standard way. Even if Safari can always be restored by software update, there is a way to uninstall Safari on Mac via Terminal.
You should know that uninstalling Safari may delete critical files that are necessary for Mac system processes and apps rely on Safari to run correctly. Moreover, you need to disable the System Integrity Protection before uninstalling Safari.
How to Disable System Integrity Protection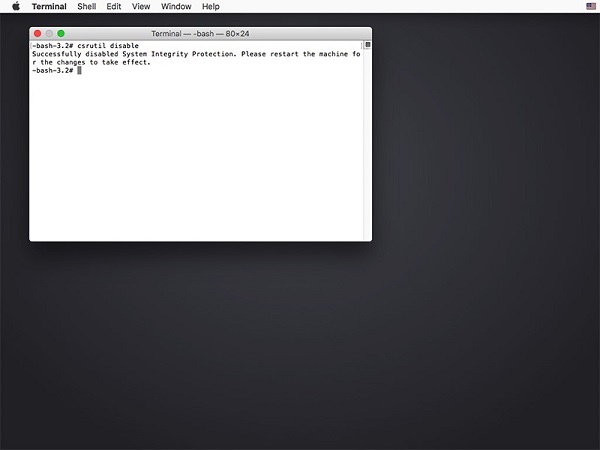 Step 1.
Restart your Mac and press
Command + R
buttons to enter the Recovery mode.
Step 2.
Select
Utilities
and then choose
Terminal
to open a terminal window.
Step 3.
Type in
csrutil disable
and press the
Enter
key to run the command in order to disable System Integrity Protection.
Note: To enable SIP later, return to the Recovery mode and perform the command csrutil enable.
How to Uninstall Safari on Mac with Terminal
Step 1.
If you are using Safari, click the Safari menu on the top ribbon and select
Quit Safari
to close it on your Mac.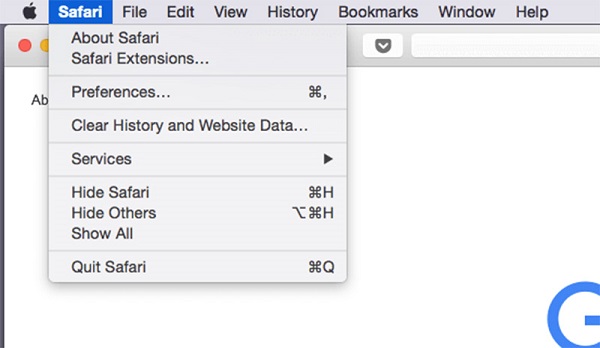 Step 2.
Locate the Utilities folder, find and open
Terminal
.
Step 3.
Type in
cd/Applications/
and press
Enter
key to execute the command line. Then input
sudo rm-R Safari.app
and hit
Enter
key. When prompted, enter your password to move on. Next, type in the commands below one by one and hit
Enter
key to each line:
cd/private/var/db/receipts/
Is-al
Step 4.
Finally, make note of the Safari BOM's. Then delete them one by one by typing
sudo pkgutil –forget PKGNAME
.
Note: Replace the PKGNAME with the name of PKG, such as sudo pkgutil –forget com.apple.pkg.Safari.
Part 3: Uninstall Safari on Mac Manually
In fact, it is simpler to uninstall the crashed Safari on Mac manually than you thought. All you need to do is performing the steps below.
Step 1.
Power on your Mac computer, go to the
Applications
folder, and find the Safari browser.
Step 2.
Drag and drop
Safari
icon into your
Trash
bin. Then hold down the
Control
button and click on the
Trash
bin. Click
Empty Trash
to uninstall Safari on Mac.
Binaries in Applications folder
Dock icon in Applications folder
Application Support Files in Users/[Your Name]/Library/Application Support/
Plugins in Users/[Your Name]/Library/Address Book Plug-Ins/
Caches in Users/[Your Name]/Library/Caches/
Caches in var/folders/typically-two-numbers-andOr-letters/C/
Crashes in Users/[Your Name]/Library/Application Support/CrashReporter/
Library in Users/[Your Name]/Library/
Preference in Users/[Your Name]/Library/Preferences/
Saved States in Users/[Your Name]/Library/Saved Application State/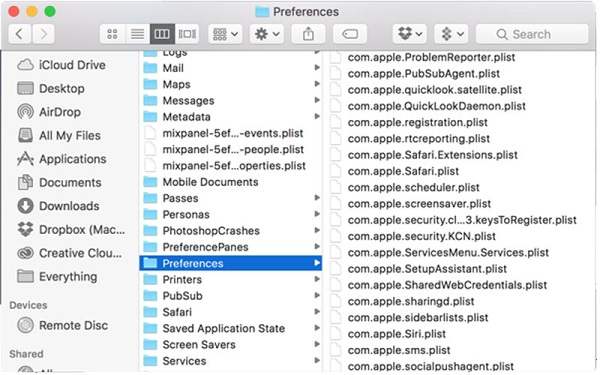 Tip: Some files may not exist. If your Safari browser has never crashed, for example, there is no crashes file. Moreover, be sure to look for Safari in the file name in the folders mentioned above. The plugins files only can be found if you have installed plugins for your Safari.
Step 4.
Now, the Safar browser has been uninstalled from your Mac computer along with the system files. You can use other mainstream web browsers on your computer based on your preferences. Or you can check the post to
set default browser on Mac
.
Note: When deleting system files, you should be careful and you never know how it may affect your operating system and other applications.
Conclusion
This post has talked about how to uninstall Safari on macOS. To be honest, it is easier to remove Safari browser from Mac than from iOS. You can achieve the task manually or with command lines in Terminal. However, it is still not a simple task for average people. So, we shared a one-stop solution, Aiseesoft Mac Cleaner. It is not only easy to use, but also able to uninstall Safari browser with a single click. We hope that our guide is helpful to you. If you have more questions, please leave your message below.

Leave your comment and join our discussion