Top 5 Best 4K Monitors
After CES 2014, we are stepping from 1080p HD time to 4K era. 4K products are flooding into our life. 4K TVs, 4K Camcorders, 4K Phones and Tablets, even 4K computer monitors. To catch up with this evolutional trend, more and more manufactures are releasing 4K monitors. Let's take a quick glance at 5 best 4K monitors available now.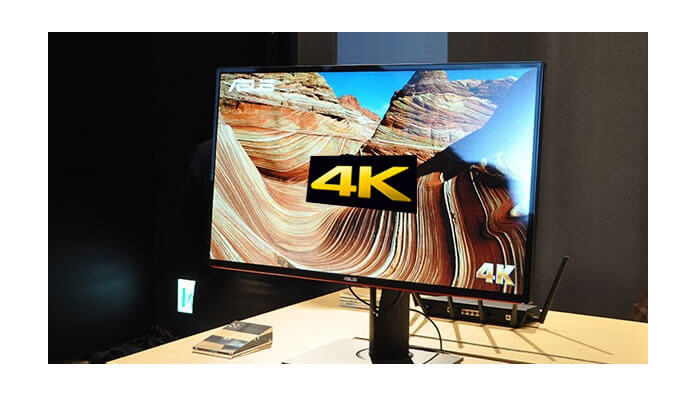 4K Monitors
With higher resolution, surely you will get better experience when gaming or watching 4K videos. I don't know how many people have upgraded their computer monitors to 4K screen. But I do admire their courage.
◆ H resolution brings higher price. The average price for 4K monitors is about $1 per pixel...
◆ Greater 4K display needs more powerful graphic card. Before buying a 4K monitor, please make sure that your computer has good support for 4K display.
◆ The 4K content is not as easy to get as 4K monitors. The ways you can get 4K movies or download 4K videos are very limited.
◆ 4K TVs can act as 4K monitor. If you have got or plan to buy a 4K TV, you should make the best of it. Usually the 4K TVs are even bigger than 4K computer displays, which would be the wonderful place for home theater or gaming or monitoring.
So, it is highly recommended to wait and think clearly before you make the purchase. 4K is a great trend, so the 4K display technology will get better in the near future. And after the popularity of 4K products and resources, the price of 4K computer monitors will become affordable to most of us.