Find the Best 4K Ultra HD TVs from LG, Samsung, VIZIO, Sony, Seiki
As there are lots of 4K Ultra HD TV options from Walmart, Amazon, Costco, Best Buy and more, which aspect do you pay much more attention to when purchasing? Are you going to buy a cheap one? Or do you need the much higher 4K Ultra HD quality? With the rapid development of the technology, 4K Television has entered into people's life with an acceptable price. And more and more people have a higher demand for the TV resolution, it's obvious that the time for upgrading you television to 4K UHD is coming.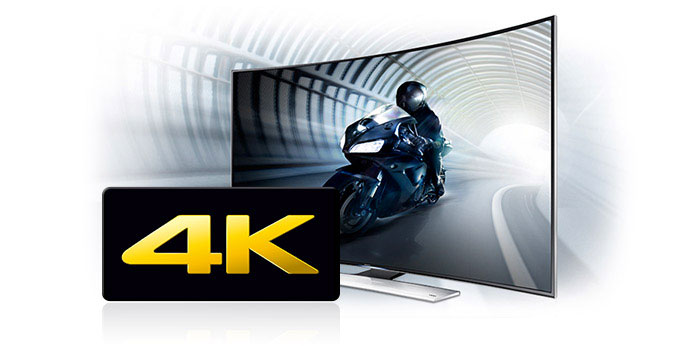 Many people may still have some confusion when they choose 4K TV. From numbers of 4K TV users reviews, we list the most popular 4K TVs on the 2021 market for you to choose.
Top 5 great 4K Ultra HD TVs
Let's find your suitable 4K TV together.
Top 1: The Best Budget 4K Ultra HD TV - Seiki SE50UY04
Inexpensive price: only $600
When people talk about Seiki SE50UY04, the most attractive part is its price. Yes, you cannot find any other 4K TV which has a lower price than this one. The most competitive price and decent color make this small 4K TV very popular. It is not a smart TV, and does not support 3D technology, but it is still a best budget 4K TV worth of $600.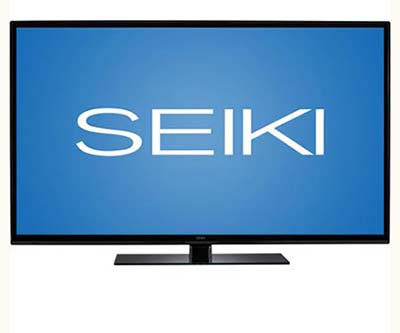 Top 2: The Best Smart 4K Ultra HD TV – Sony X940D
Provide super size and support 3D technology
With high-tech LED backlighting, Sony 75-inch X940D 4K TV offers excellent brightness, great dynamic range, deep abundant black levels, and full Ultra HD Premium certification. Sony 4K TV has its build-in color enhancement of Triluminos, which brings customers amazing 10-bit realism. It also supports 3D technology. It's one of the best smart 4K TVs on the market, which allows you to surf the web pages when you watch 4K TV.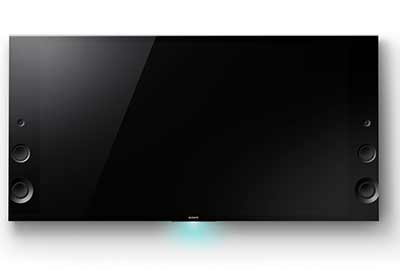 Top 3: The Best 4K TV at reasonable price – VIZIO P 502ui-B1E
Wonderful appearance and reasonable price
VIZIO has paid much attention to the quality of VIZIO P Series, which bring customers great contrast quality, high dynamic range, color saturation. VIZIO P 502ui-B1E has its full-array LED backlighting, 10-bit color and the leading display brightness. And its wonderful appearance gives customers unexpected experience. VIZIO P series also have other three sizes, 55-inch, 65-inch and 70-inch, and VIZIO P 502ui-B1E costs a reasonable price at $1000.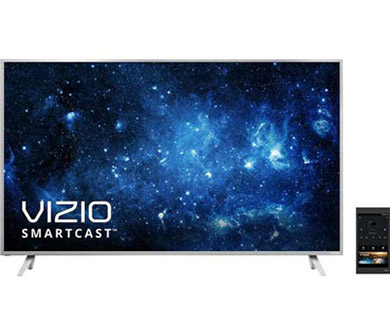 Top 4: The Best Midsize 4K TV - Samsung KS9000
Perfect size: 55-inch
Samsung KS9000 has its great specs, beautiful design, best HDR technology, which is a definitely best LED 4K television in the 4K TV market of 2016. Its 55-inch size of TV is suitable for customers. As a smart 4K TV with a decent design, it can give you fantastic experience when you watching favorite high-resolution movies or the sporting games. It also supports 3D technology.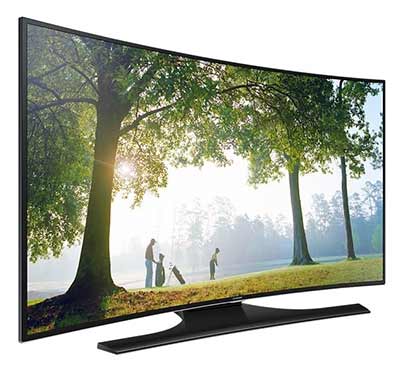 Top 5: The Best Quality 4K TV – LG Electronics OLED65G6P
Famous for its quality: True native 4K resolution
There is no argument that LG Electronics OLED65G6P is the top one in the 4K HDR TV market. The LG G6 brings customer an unparalleled picturesque quality with its excellent display brightness and superb dynamic ranges with different HDR standards. It can even make the lower-quality videos look better. Famous for its high quality, it brings customers true native 4K resolution. It supports 3D technology as well.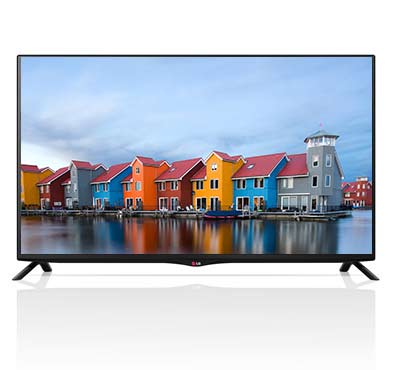 Comparisons of 4K Ultra HD TVs
| | | | | | |
| --- | --- | --- | --- | --- | --- |
| Brand | Seiki SE50UY04 | Sony X940D | Vizio P 502ui-B1E | Samsung KS9000 | LG Electronics OLED65G6P |
| Inch | 50-inch | 75-inch | 50-inch | 55-inch | 65-inch |
| Advantage | Lowest price | Smart TV; support 3D technology | Smart TV; Decent appearance; Reasonable price | Smart TV; decent design | Smart TV; 3D Ready; Top-one quality |
| Disadvantage | Not a smart TV; Do not support 3D technology | expensive | Do not support 3D technology | Expensive; Do not support 3D technology | Expensive |
| Price | $600 | $5589 | $1000 | $2298 | $7999 |
Extended reading: Play Blu-ray videos with Blu-ray Player on computer
Blu-ray Player
For Mac
Blu-ray Player is a powerful player that could play Blu-ray disc, Blu-ray folder, Blu-ray ISO file and common media files and videos smoothly.
It has upscale to play Blu-ray disc/folder/ISO file, 4k ultra HD videos, HD, SD video files.
As a media player supports HDR, you can get the best image experiences.
This blu-ray playing application is compatible with a wide range of media formats.