15 Best Concept Map Makers on Windows, Mac, and Online
To analyze ideas, organize thoughts, find gap spots, and learn relationships between concepts, a concept map is the best choice. The next problem is that making a concept map by hand can be very tedious for beginners. As concept maps are quickly evolving into an indispensable tool, developers released a lot of software and applications to help you streamline the workflow. This article will test and identify the best concept map makers and tell you the advantages and disadvantages of each one.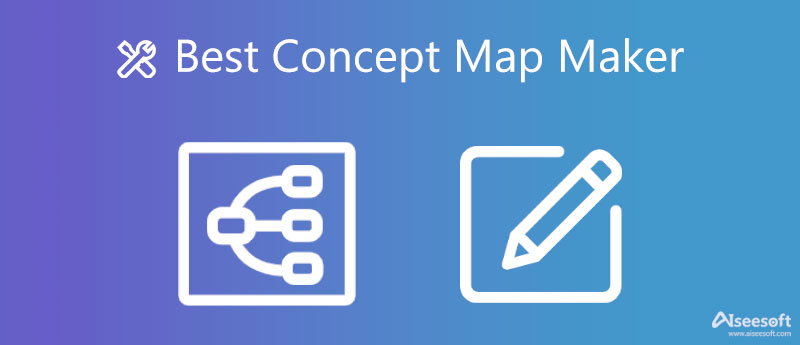 Part 1. What Is Concept Map
Before going ahead, let's learn the concept map definition. A concept map is a diagram that displays the relationships between ideas. It helps you to understand how these ideas are connected to each other.
The purpose of concept mapping is to let your audience can easily get and understand the relationships when you have a large body of ideas or information that you need to present. In another word, it allows you to dig into a topic in detail, organize your thoughts, remember important information, and understand relationships.
The basic elements in every concept map include concepts and relationships. When you make a concept map, it should include nodes, cross-links, linking words, hierarchical structure, and propositional structure.
There are four types of concept maps widely used cross-industry:
1. Spider map. It looks like a spider net. You can start with the core idea from the center, and branch outwards to sub-ideas.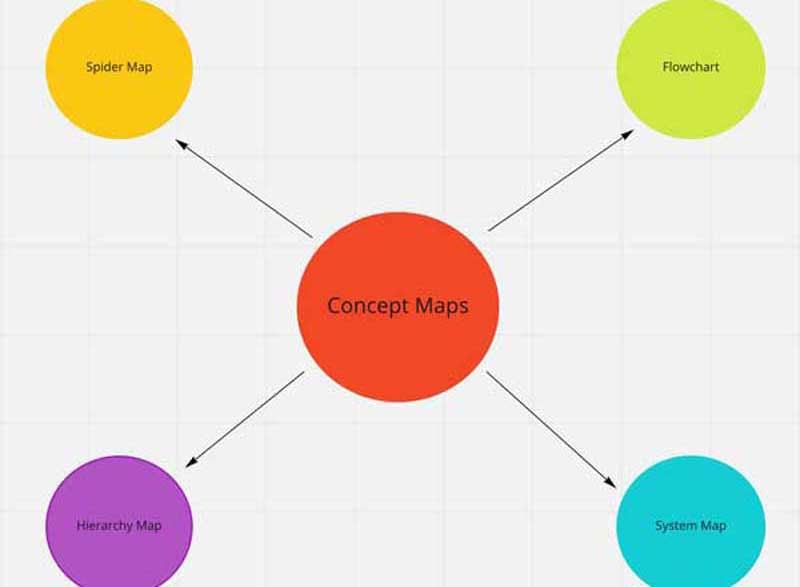 2. Flowchart. You may be familiar with flowcharts, but it is actually a type of concept map too.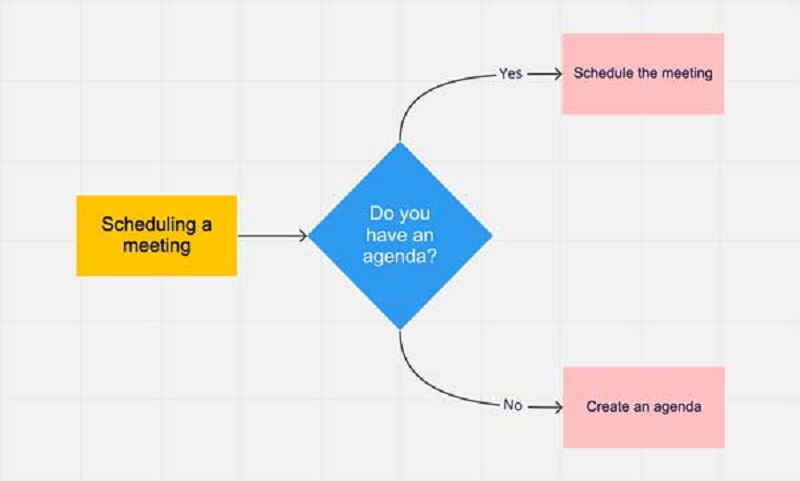 3. Hierarchy map. This concept map is used to show the order of something.
4. System map. It is the most complicated type of concept map.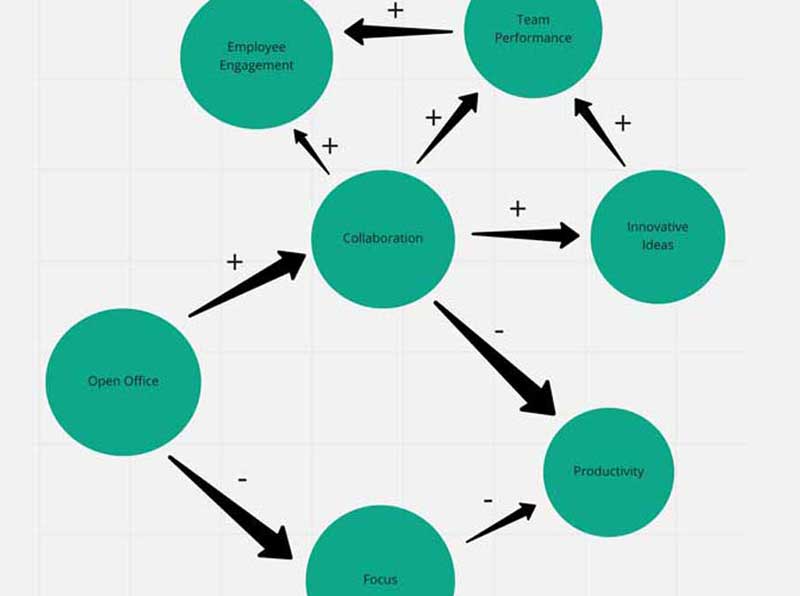 Part 2. Top 5 Concept Map Makers Online
Top 1: MindOnMap
Most web-based apps have some kind of limitations, such as watermarks. MindOnMap is an exception. It does not have any restrictions. As long as you have an account, you can create concept maps online for free.
PROS
Completely free to use.
Make concept maps online.
Offer a wide range of templates.
Store your concept maps online.
CONS
You need an account to access this concept map maker.
How to Make a Concept Map Online for Free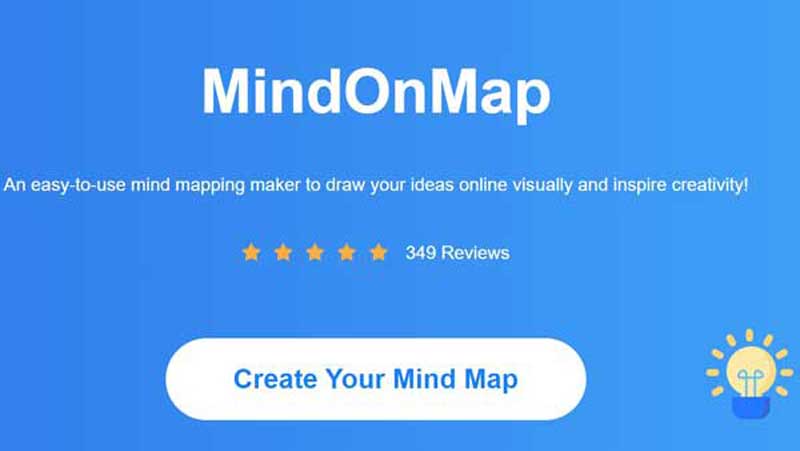 Step 2:
Go to the
New
tab from the left sidebar, and here you can create a blank concept map by hitting the
MindMap
button or choosing a template.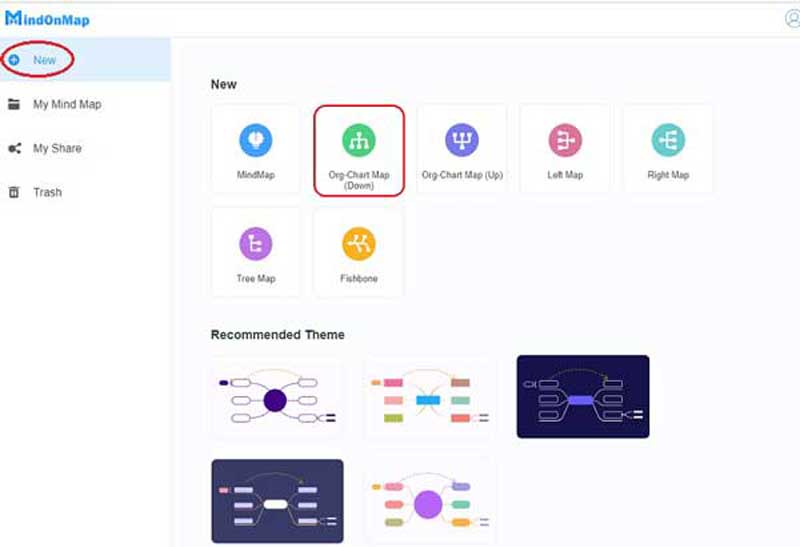 Step 3:
Next, add the main node, nodes, and sub-nodes according to your need, change the style with the toolbar on the right side, and add links to the nodes.

Step 4:
When you are done, click the
Share
button at the top right corner to share the concept map with your audience, or hit the
Export
button to download it as an image, a Word, or a PDF.
Top 2: SmartDraw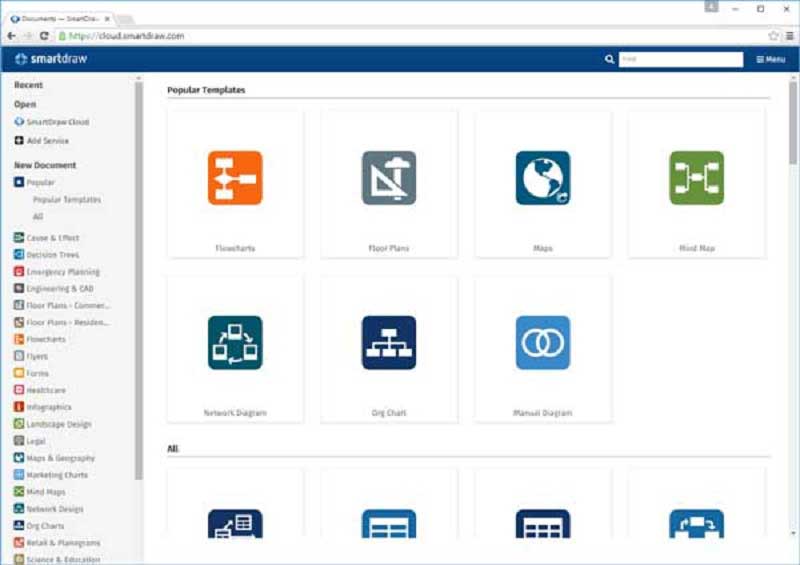 SmartDraw is one of the popular concept map generators online. Although it is not free to use, the price is more affordable than other paid software. Plus, it offers a desktop client for Windows and Mac too.
PROS
Accessible on desktop or online.
Compatible with Google Docs.
Create visual documents.
Offer numerous free templates.
CONS
The full version is expensive.
It is a bit slow.
Top 3: Lucidchart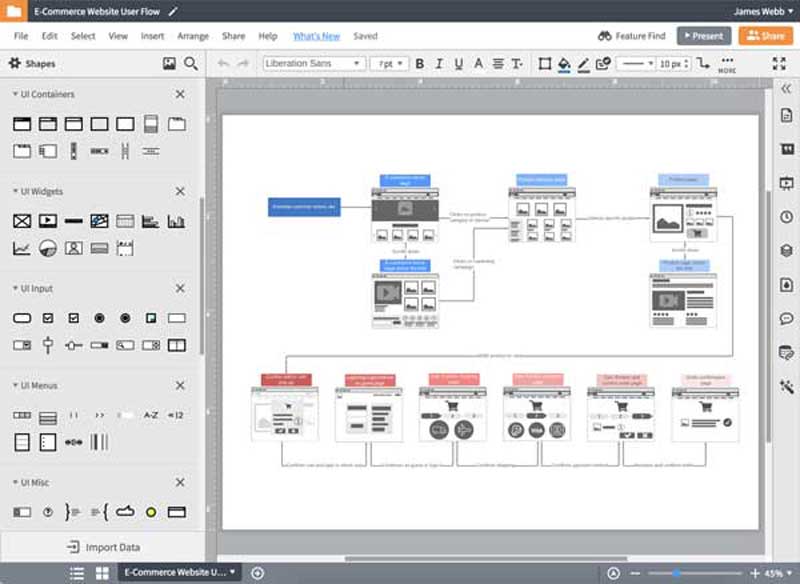 Lucidchart is an all-in-one concept map creator online. It allows you to make organizational charts for visualizing and understanding. The preset structures make it popular among average people. It costs $9.95 per month.
PROS
Offer a smooth user experience.
Include plentiful objects and templates.
Collaborate across platforms.
Export and present diagrams directly.
CONS
It does not provide desktop apps.
It does not offer templates for some industries.
Top 4: Creately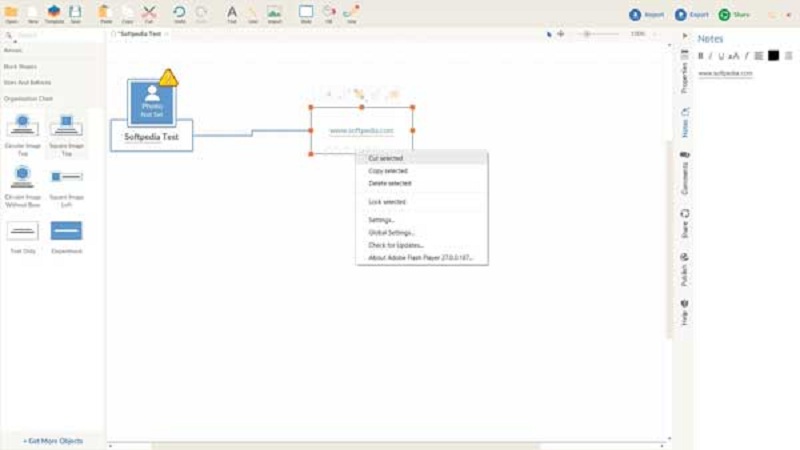 If you need a cloud-based concept map maker online, Creately is a good choice. It provides a free version for the public with basic features. For professionals and businesses, there are several paid plans that cost at least $6 per month.
PROS
Support real-time collaboration.
Offer both web and desktop apps.
Include a free version.
Provides over 100 templates.
CONS
The free version only offers limited features.
It requires an account.
Top 5: Visme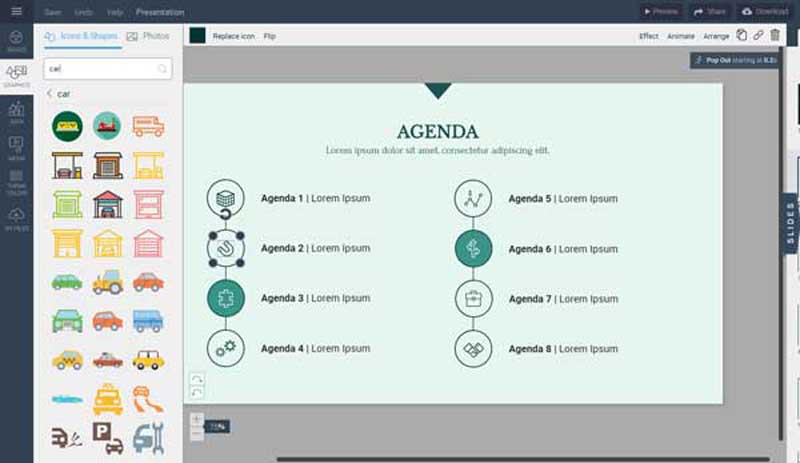 Visme is a simple concept map creator online for users who need a tool for idea presentation and visualization. It simplifies the process of creating and sharing diagrams and charts, as well as other visual formats.
PROS
Easy to use.
Include a variety of templates.
Create diagrams without design experience.
Integrate Microsoft Office.
CONS
The custom options are limited.
It is not suitable for complex designs.
Part 3. Top 5 Concept Map Makers for Windows
Top 1: GitMind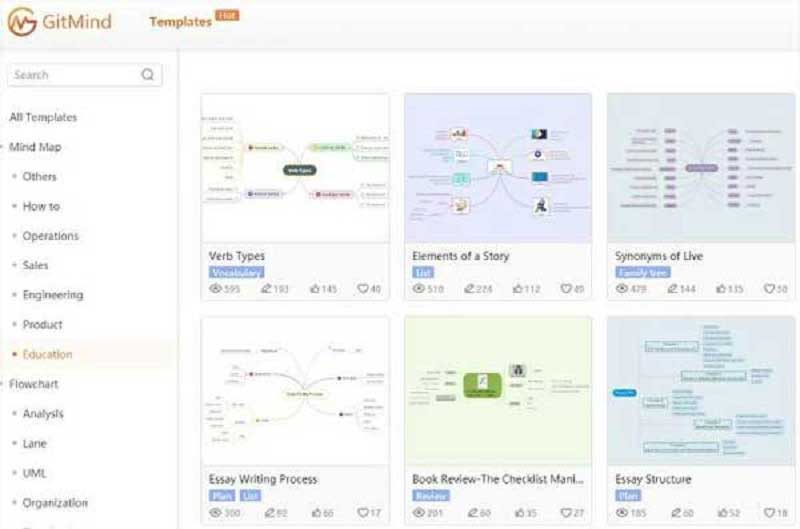 GitMind is a free concept map maker for brainstorming, project planning, development, action, and more. It is 100% free of charge for making concept mapping and other visual diagrams on Windows.
PROS
Include free maps, templates, and more.
Finish a concept map in a short time.
Access mind maps across platforms.
Publish concept maps quickly.
CONS
It is not professional compared to paid software.
It does not support Mac.
Top 2: Freeplane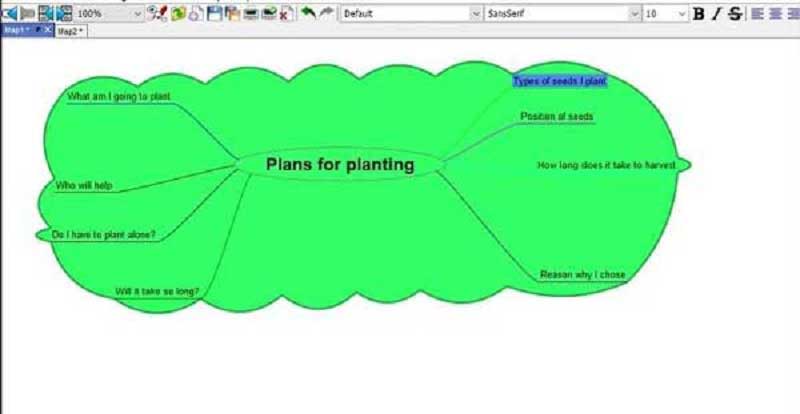 Freeplane is an open-source concept map generator. It comes with tools that you can use to present your ideas, display your thoughts, and finish your tasks quickly. Plus, it is available on a wide range of platforms.
PROS
Free of charge.
Support Windows, Mac, and Linux.
Add information intuitively.
Expandable with plugins.
CONS
The interface looks outdated.
It has not been updated for years.
Top 3: EdrawMax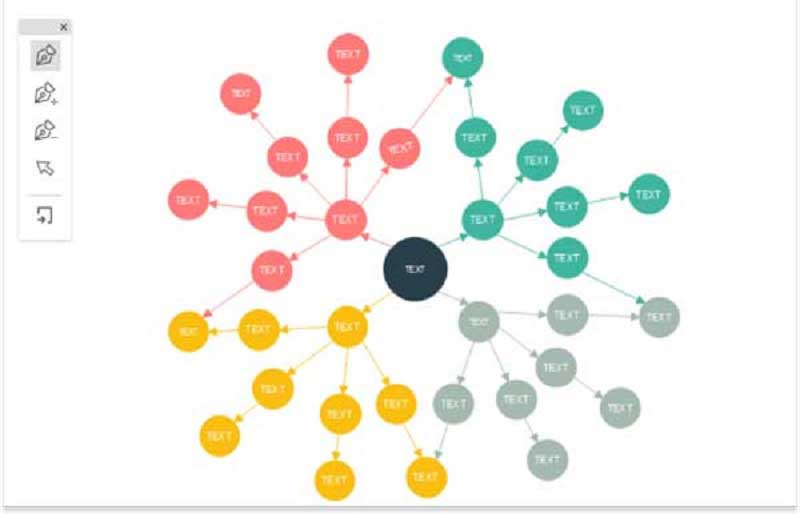 EdrawMax is a professional concept map creator from Wondershare. As another all-in-on diagram program, it makes professional-looking mind maps constructed easily. Moreover, it has been updated for the latest PCs.
PROS
Include lots of useful templates.
Support professional library.
Work on Windows, Mac, and Linux.
Provide the free trial.
CONS
It is overwhelming for beginners.
It is pricy, although the developer provides multiple plans.
Top 4: Microsoft Visio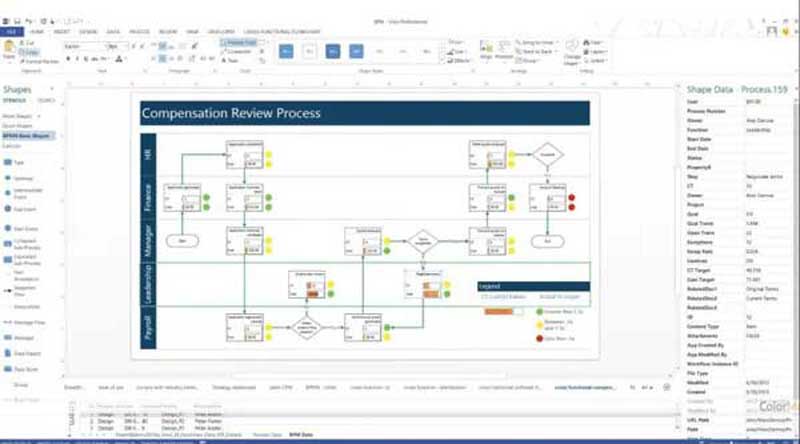 Visio is the concept map maker from Microsoft. It is a part of Microsoft 365. It means that only the latest Office package includes this tool. However, it is still an outstanding tool to display your ideas to the audience visually.
PROS
Collaborate with others.
Integrate templates for creating concept maps.
Link data to Excel, SQL, etc.
Include a lot of objects.
CONS
It is hard to share maps in different organizations.
The program is expensive.
Top 5: MindGenius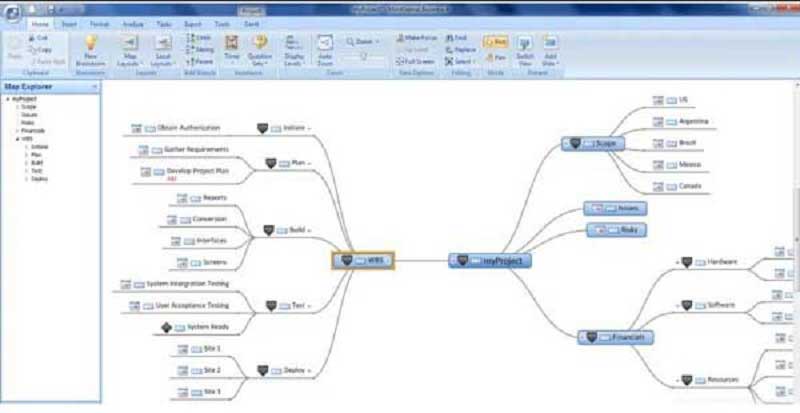 MindGenius is another concept map creator that is worth PC users trying. It helps you and your teams to hash out ideas about a particular project or event easily. The latest version is MindGenius 20, which costs $256.
PROS
Perfect for small teams or businesses.
Provide a 14-day free trial.
Integrate to Microsoft Office.
Offer professional customer service.
CONS
It is very expensive.
It is not intended for managing complex projects.
Top 5 Concept Map Creators on Mac
Top 1: MindManager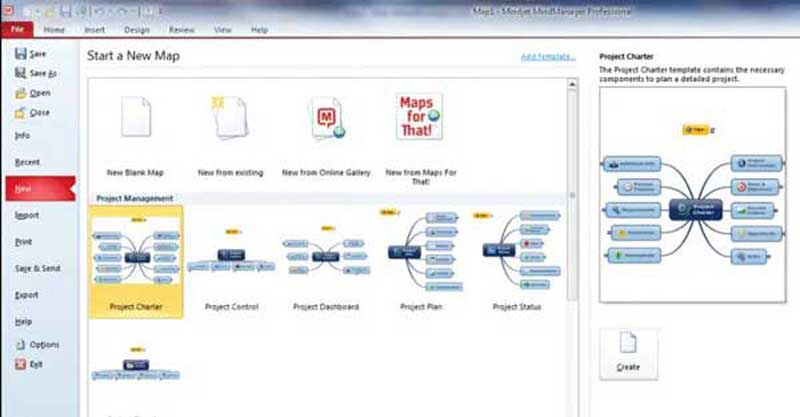 As its name indicated, MindManager is a powerful concept map creator for Mac. It has a Microsoft Office integration. All features are concentrating on brainstorming, planning, management, and sharing ideas.
PROS
Integrate a clear interface.
Provide a web-based app.
Offer a free 30-day trial.
Sync with hundreds of apps and programs.
CONS
It cannot import data from Excel.
The price point is a bit high for students.
Top 2: Mindomo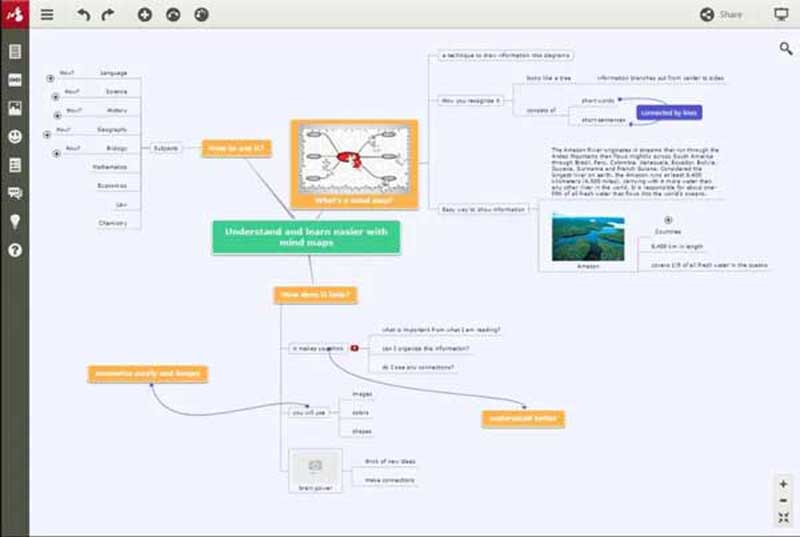 Mindomo is a concept map maker popular among experts. It allows you to mentally outline ideas in a visually engaging interface, as well as collaborate with teams. The built-in teamwork feature lets your partners put their minds together easily.
PROS
Create concept maps easily.
Integrate social features.
Easy to use for beginners.
Provide excellent customer support.
CONS
It only provides a six-month license.
There may be too many functions for beginners.
Top 3: SimpleMind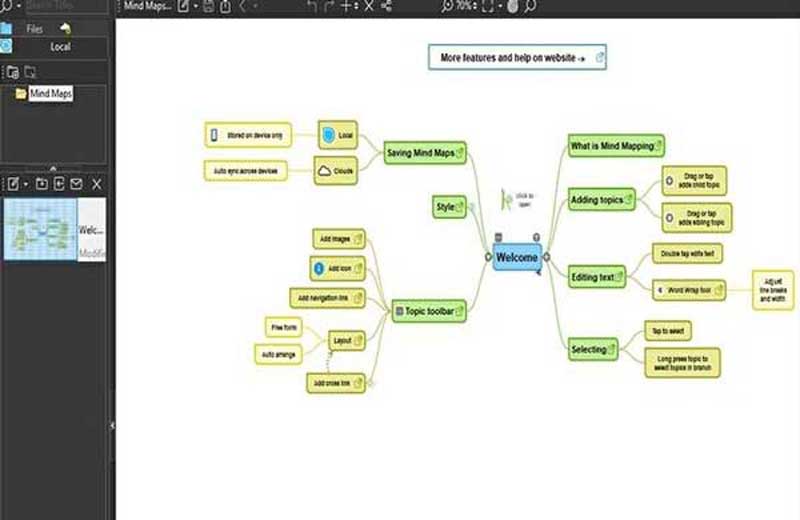 SimpleMind is another popular concept map maker partly because it simplifies the thoughts presentation, analysis, and structure on both Mac and Windows. The clear interface enables beginners to find what they want quickly.
PROS
Create concept maps easily.
Support multiple diagrams in one window.
Add audio memos to concept maps.
Apply photos and videos.
CONS
Customer support is not available on desktops.
Some features need to improve.
Top 4: Mydea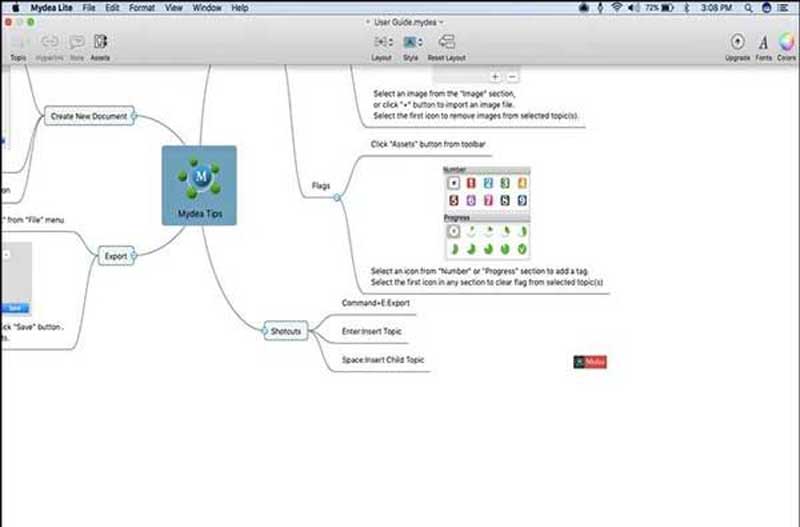 Mydea is another concept map creator available in Mac App Store. You can download this tool and display your ideas for free. As a diagram app, it is a nice choice for beginners and students.
PROS
Include 5 layouts to display nodes automatically.
Customize node's color and styles.
Add images, nodes, custom tags, etc.
Create a document from templates.
CONS
You cannot add more than 20 nodes in one document.
Top 5: Visual Paradigm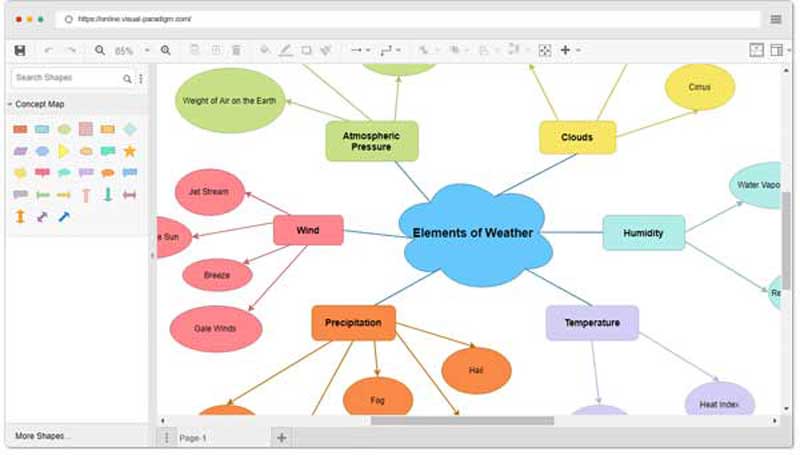 Visual Paradigm is an attractive concept map maker for process mapping, network diagramming, visual modeling, and more. It features all diagrams and ERD tools essentially in concept map generation.
PROS
Allow you to draw UML diagrams.
Have a web version.
See diagrams and everything clearly.
Simple to use.
CONS
The interface is not exactly modern.
It takes a while to open the software.
Part 5. FAQs about Concept Map Maker
Does Google have a concept map maker?
No, Google does not come with a dedicated app for concept map making. Alternatively, you can do the job using Google Docs. It provides a lot of shapes, projects, and text tools to help you display your ideas in a document online.
Concept map vs. Mind map, what are the differences?
At first glance, they are very similar because both are places to brainstorm ideas. However, concept maps and mind maps have their own distinctive functions. The main difference is their visual structure.
Can you create a concept map in PowerPoint?
Yes, you can make a concept map or other visual diagrams in PowerPoint if you are experienced. PowerPoint does not provide templates for concept maps, but you can use the built-in shapes and objects to draw a map according to your need.
Conclusion
Now, you should master at least 15 best concept map makers on Windows, Mac, Linux, and online. Some of them are completely free to use, such as MindOnMap. Others require you to purchase a plan, a license, or pay for limitation unlock. You can pick an appropriate tool according to your situation. If you have other questions or better recommendations, please leave a message below this post and we will reply to it quickly.

Leave your comment and join our discussion