How to Bypass iCloud Activation Lock Quickly and Permanently
iCloud Activation Lock feature on iOS is not an option for you to make use of at all time, but it is indeed a very utility function to protect private information when your iPhone gets lost or stolen. With iCloud Activation Lock, iPhone owners could enable Find My iPhone and it will lock the iPhone/iPad with the owners' Apple ID account.
If you want to get in iPhone, you need to get the original Apple ID and password to activate iPhone.
Although the Activation Lock has massively improved the security of iPhone/iPad, there is still one major disadvantage. For those who buy a second – hand iPhone or iPad on eBay or from your friends without having iCloud Activation unlocked, it can be really tricky to bypass iCloud Activation. So how to bypass iCloud Activation on iPhone 7/SE/6s Plus/6s/6/5s/5/4S?
If you are looking for the quickest way to remove iCloud lock, the following steps for iCloud bypass will be of great help.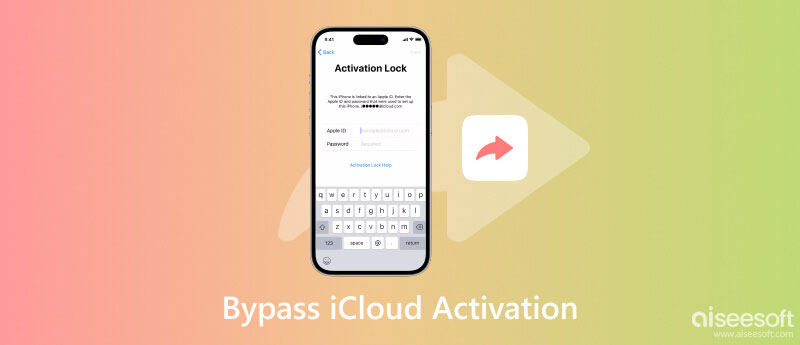 Bypass iCloud Activation
iCloud activation needs your Apple ID. Bypassing iCloud activation is more difficult than Apple ID reset. So please bear more patience to read this guide.
Part 1. Quickest way to bypass iCloud activation
Get an iPhone that's on "Activate iPhone screen", it needs iCloud activation bypass. You can follow the guide below to bypass iCloud Activation Lock in the quickest way.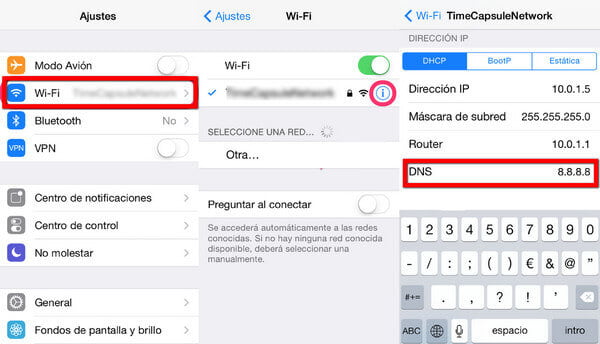 1Tap on the "Home" button and select Wi-Fi Settings. From the Wi-Fi list, click the "i" symbol next to the Wi-Fi network you want to connect to.
2In the Wi-Fi setting menu, remove the existing DNS and enter the new DNS according to your location:
To bypass iCloud Activation in USA/North America, the new DNS is 104.154.51.7
To bypass iCloud Activation in Europe, the new DNS is 104.155.28.90
To bypass iCloud Activation in Asia, the new DNS is 104.155.220.58
To bypass iCloud Activation in other area, the new DNS is 78.109.17.60

3After you have entered new DNS, tap on "Back", and then click "Activation Help".
Once the iCloud activation bypass settings is done, you'll receive a message saying "You have successfully connected to my Server." Now you have successfully completed iCloud unlock, you can access most functions like iCloud locked user Chat, Mail, Maps, Video, Games and more.
Note:
1. This method is proved to be effective for iCloud Activation Lock bypass from iOS 8 to iOS 9.2, or iOS 9.3.2, iOS 9.4, iOS 10. If you want to remove iCloud Lock on other iOS versions, you could also give it a try.
2. Changing DNS allows you to bypass iCloud Activation Lock on iPhone 4/5/5s/5/6/6s quickly, but this is only a temporary solution. To bypass iCloud Activation permanently, you need to adopt the other solution.
Part 2. Bypass iCloud Activation Lock permanently
If you picked an iPhone with iCloud locked, the quickest method to bypass iCloud activation is enough to find the owner. However, if you bought this second-hand iPhone 4/5/5s/5c/6 on eBay or wherever and you need to use the iPhone, it's better to bypass iCloud lock permanently. After you use the quick way to remove iCloud activation, you can continue with the following steps to bypass iCloud Activation permanently.
1Tap on the Menu > Applications > Crash, then your iPhone will restart to the home screen, where you can see the Apple logo.
2Select language and country, then tap on the Home button and choose more Wi-Fi settings.
3Tap on the "i" symbol next to the Wi-Fi network, scroll down and tap on the Menu under the "HTTP PROXY" section.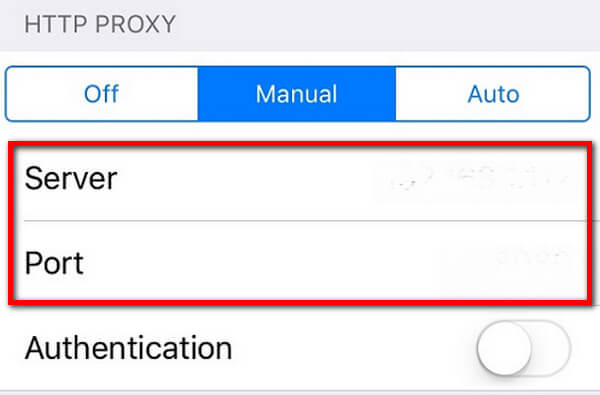 4List thirty distinct emoji icons to the "Server" and type down 15-30 random characters over the "Port" Zone.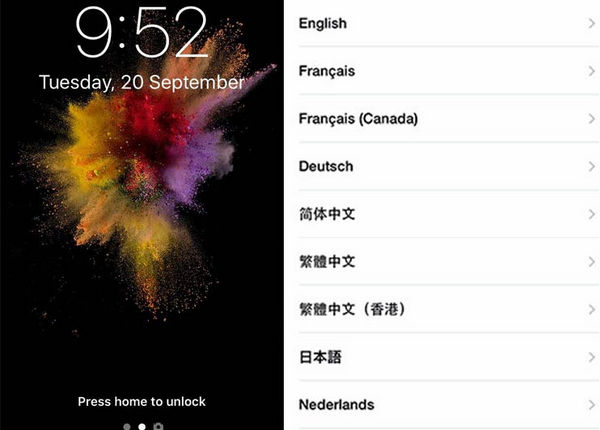 5Then the unlock screen and languages option will appear repeatedly. Keep sliding the Unlock and tap the language options until the home screen of your device shows up.
After that, you are able to remove iCloud Activation Lock successfully. You can use iPhone normally after the iCloud Activation unlock.
Note:
1. Bypass iCloud Activation doesn't mean that you are able to use iPhone with absolutely nothing wrong. When you try to use apps like Newsstand, FaceTime and Phone, you will have to go through iCloud activation unlock all over again.
2. The solution to permanently bypass iCloud activation is tested and works fine with iOS 8, iOS 9.2, iOS 9.3.2, iOS 9.4, or even the latest iOS 10.
Part 3. Bypass iCloud Activation with iCloud bypass tool
In the post above, we mainly talked about two methods to unlock iCloud lock, one way to quickly bypass iCloud Activation, the other way to remove iCloud lock permanently. Apart from the direct method to bypass iCloud Activation, there are also some useful iCloud bypass tools provided for you to bypass iCloud lock, such as iCloud Bypass Tool, iCloudin, GadgetWide and more.
How to unlock iCloud activation online
There are some online services that can help you unlock iCloud activation eligibly. You even do not need to make operations on your own locked iPhone.
iCloud Unlock/Activation Lock Removal from Official iPhoneUnlock.com is one of them.
Check what this site can do for you:
➤ Remove iPhone from previous owner's iCloud account permanently.
➤ Enable you to activate an iPhone where you have forgotten the password.
➤ Works with all iPhone models – iPhone 7 Plus, 7, SE, 6S Plus, 6S, 6, 6 Plus, 5s, 5c, 5, 4S, 4 as well as all iPads/Watches.
➤ If your iPhone is stuck on any of the screens below - you need this service.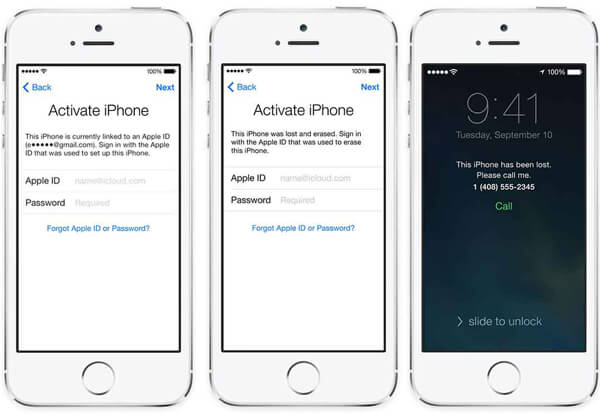 What you need to do is to select your iPhone type, and input the IMEI code. Pay the money (£ 19.99), and wait for 1 -3 days to unlock iCloud activation.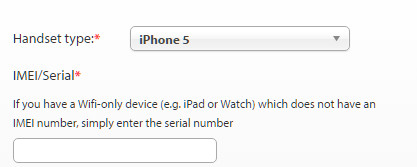 How to bypass iCloud Activation with doulCi Activator
In this part, take one of the best iCloud bypass tools- doulCi as an example, I'll show you how to bypass iCloud Activation on iPhone 4/5/5s/6/6s/SE/7 or iPad/iPod with iCloud Lock removal tool. Hope it can help you. For avoiding any data loss, you had better backup iPhone data firstly.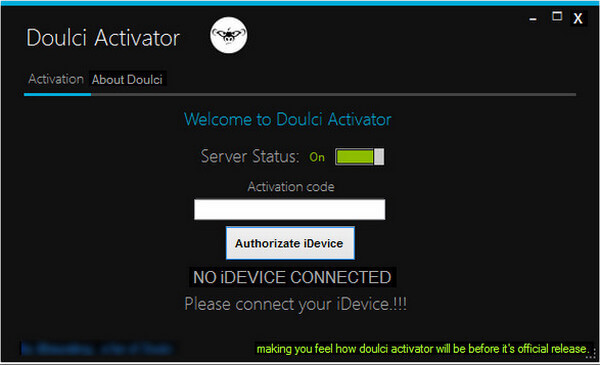 DoulCi Activator is one of the most efficient and popular iCloud unlock tool. DoulCi tool uses a mirror activation server that activates your iPhone/iPad/iPod when connected to iTunes. It's completely free and works on Mac, Linux and Windows.
To bypass iCloud Activation on iPhone 4/4S/5/5s with doulCi unlock tool is very simple. Just add the "MAGIC LINE" to your "hosts" file on any operating system you are using, then all you need to do is open the iTunes and connect your device via USB cable. iCloud Activation Lock bypass on iPhone 4/4S/5/5s will be done in seconds.
This page aims at helping unlocking iPhone without password. If your iPhone is locked for carrier, then you may need to read this post: How to unlock Verizon/AT&T/Sprint/T-Mobile on iPhone