Best Free Audio Books App for iOS and Android
Many people nowadays consider audiobook is the best way to listen to audio books on iPhone/iPad/ Android as it is a convenient to enjoy literature without any limitation of time, place, etc. You are able to access the latest bestseller during the commute or a long drive, listen to the audio books when you're eating or exercising and so on. Where can you find a free audio books app for iPhone/iPad and Android device? You can read this article that lists free audio books apps according to your need.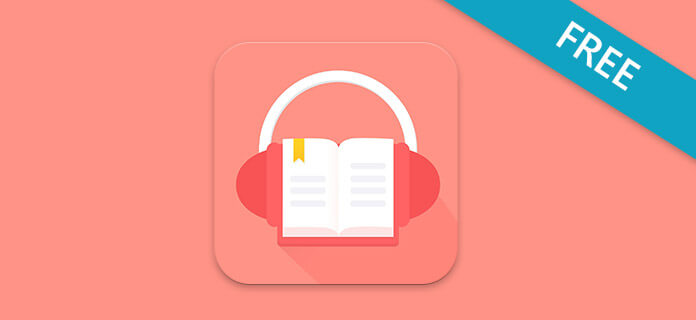 Best free audio books app for iPhone/iPad/Android
In this part, we are going to introduce you with free audiobook applications for iOS and Android device.
No.
Screenshot
Free Audio Books App
Features
1

◆ Offer more than 150,000 titles in library and cover all most bestsellers.
◆ You can transfer books to iPhone/iPad via Wi-Fi.
◆ Switch between reading and listening.

2

◆ Offer over more than 45,000 audiobooks from every genre.
◆ Include variable playback speed, automatic bookmarking and a sleep timer.
◆ Provide cross-device syncing feature.

3

◆ Support DRM-free audiobooks for sale.
◆ Access and download audiobooks through Wi-Fi or cellular networks for offline playback.

4

◆ Access to a library of over 30,000 titles.
◆ Offer more than half-a-million ebooks.
◆ You can search for latest topics and get customized recommendations.

5

◆ Allow users to borrow ebooks and audiobooks from the OverDrive library's collection.
◆ Users can create holds, wish lists and effortlessly return ebooks or audiobooks.
◆ Borrow titles from the library's collection 24/7.

6

◆ Users can borrow ebooks, audiobooks, music and movies from the library's digital collection.
◆ Easy installment and search, as well as convenient viewing, navigation, playback.

7

◆ Offer 15,000 free audiobooks.
◆ Free save and listen to audiobooks.
◆ Personalize unlimited bookmarks and sleep timer.

8

◆ Support playback of custom episodes.
◆ Manage audiobooks.
◆ Audio playback control includes variable playback, compressing silences and volume boosting.

9

◆ Provide over 8,500 free audiobooks.
◆ Offer more than10,000 premium titles.
◆ Offer playback speeds, bookmark support, and a sleep timer.

10

◆ Check out top 10 lists or themed categories.
◆ Search for titles with the default search engine.
◆ Users can get free audio books online.

11

Adventure Audiobooks Collection

◆ Offer a library of adventure audiobooks for adults and kids.
◆ User can stream, download and play the audiobooks.

12

◆ Thousands of fantastic, free audiobooks to choose from.
◆ Background and AirPlay enabled playback.
◆ Fully customizable Sleep Timer.
◆ Offline download perfect for your commute

13

◆ Search for audio books from multiple bestsellers.
◆ Free download and save audiobooks.
◆ Get enriched continuously by new additions.

14

◆ Offer multiple audio stories written by various authors and narrators.
◆ Genres categorized by fantasy, vampire, pirates, Si-Fi and children's etc..
◆ Download audiobooks for offline listening.

15

◆ Free add audiobook folder.
◆ Download and play podcast.
◆ Offer playback controls, such as volume boosting, variable speed, a sleep timer and more.
The best way to transfer audiobook to iPhone
In case you have some audiobooks downloaded on your computer, you may need to transfer these audiobooks on iPhone or iPad. And here, we will introduce you with the Audiobook Transfer, Fonetrans, which enables you to import audiobooks to iPhone X/8/7/7Plus/SE/6s Plus/6s/6 Plus/5s/5c/5/4S or iPad Pro/mini/Air with ease.
1Connect iPhone to computer
Launch FoneTrans and connect your iPhone/iPad to computer with a USB cable. The program will automatically detect the device and display the main information.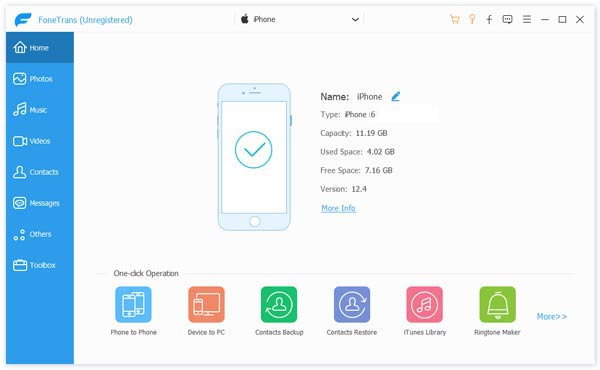 2Import audiobooks to iPhone
Hit Media from the left and select Audio Books on the upper-right menu. Click Add button and transfer audiobooks from computer. Distinctively, it is able to convert uncompatible audiobook format to supported one. For example, FoneTrans can automatically convert M4A to M4B.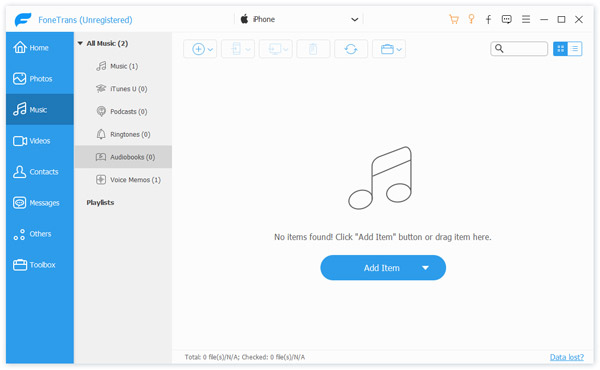 3Listen to audiobooks on iPhone
After that, you've managed to get audiobooks on iPhone. Navigate to iPhone/iPad and enjoy favorite audiobooks then.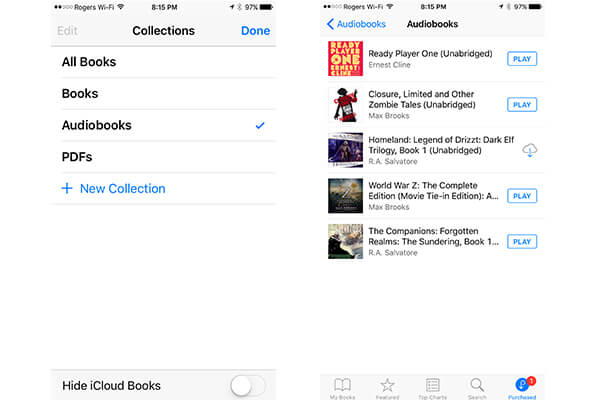 In this article, we mainly show you free audio book apps for iPhone/iPad and Android. In addition, we recommend one best audiobooks transferring tool, FoneTrans, which enables you to move audiobooks from computer to iOS device in case you download paid or free audio books somewhere.