5 Best Android SD Card Managers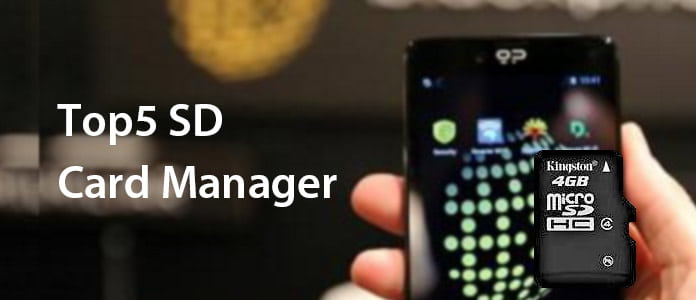 When you need to manage Samsung Galaxy S7, SD card is the easiest way to expand the storage capacity. What should be the best SD card manager to manage data in Android SD card? In order to add more contacts, photos, videos and other files to Samsung Android phone, you can check the top 5 SD card manager APKs to manage data in Android SD card. Just check the review and choose the best program accordingly.
Part 1. Top 5 SD card manager for to manage Android files
Aiseesoft FoneLab for Android – All-in-one SD Card Managerr
Aiseesoft FoneLab for Android should be the versatile SD card manager to backup, retrieve and manage all data formats from SD card, Android phones and tablets.
• Retrieve deleted files from SD card, including SMS messages, contacts, images, videos, call logs and other documents.
• Get back lost photos, videos, music files and WhatsApp files from Samsung and other Android phone.
• Recover the deleted files in Word, Excel, PPT, HTML, ZIP, RAR and other document formats from computer.
• Back up Android data from Android phone, SD card, and even the deleted files to computer.
• The SD card manager compatible with Samsung, HTC, LG, Huawei, Sony, Sharp and windows phone, etc.
• It is compatible with Windows 7/8/10 and MacOS Sierra.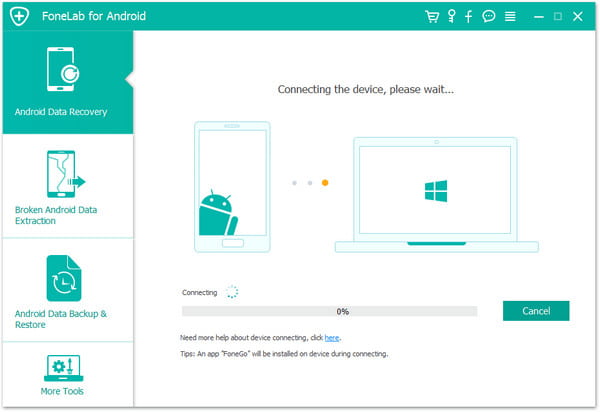 AirDroid – Delight Your Multi-Screen Life
AirDroid is the application to fully access your phone, from a PC/Mac. When you use the SD card manager brings mobile notifications to your computer with ease.
• Transfer date between Android phone between PC/Mac, including E-mail, Facebook messages, SMS messages, etc.
• Mirror calls, SMS and other app notifications to computer with a larger screen to check the detail information.
• The SD card manger has full physical keyboard that control with mouse, you do not need to transfer files with a cable.
• Pick up calls from computer as well as send files back and forth once you set up the AirDroid on both Android and computer.
• Interact with your phone or tablet without switching devices under the help of SD card management application.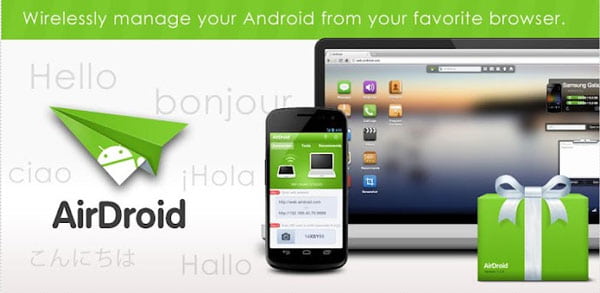 MOBILedit – SD Card Manager Put PC and Phone in Sync
MOBILedit is the comprehensive SD card manager that manage everything on your Android phone from your computer. It works with most of the Android devices.
• The program connects to your handset via Wi-Fi, USB, Bluetooth or IrDA.
• MOBILedit can recover your deleted date and investigate all possible date hiding on your phone.
• The SD card manager for Android can protect your date on your phone, even backup and restore your phone.
• What is more, you can also transfer Android date to a new Android phone, or transfer date to your PC or Mac in more convenient.
• If there are junk files on your phone, MoBILedit can clean your smartphone and move media to your computer.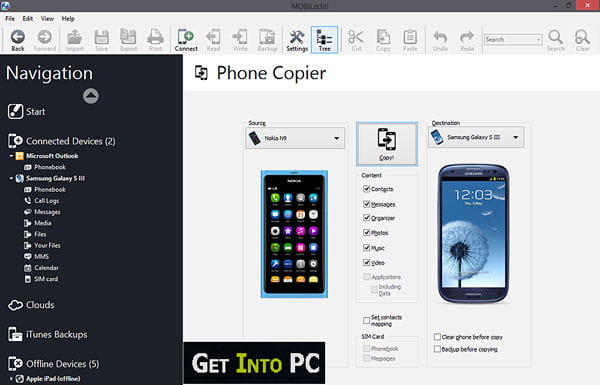 Mobisynapse – SD Card Manager for Outlook Sync/desktop manager
Mobisynapse is the best SD card manager to transfer and manage Android data files with Outlook sync and Android desktop manager.
• The SD card manager supports both Outlook folders and categories syncing.
• Mobisynapse is able to sync your date such as contacts, notes, SMS messages, tasks between Outlook and Android device.
• Connect your phone and your computer by Wi-Fi or USB, which enables you transfer Android date.
• Backup Apps and SMS between different devices, or even send/receive SMS from PC.
• It is a multifaceted Android SD card manger application with various functions.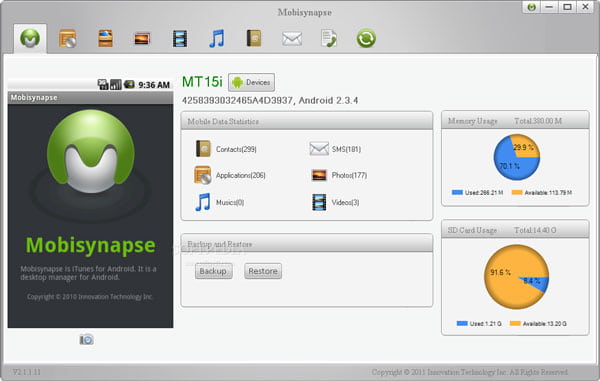 Wondershare MobileGo for Android – SD card manager to manage heavy data flow
In order to handle a large amount of files from SD card, Wondershare MobileGo for Android should be the one of the most efficient SD card managers to manage the Android data.
• MobileGo for Android is able to remove De-duplicate, switch device, make your contact lists clean.
• It is able to clean up the junk files in your phone and make Android phone runs fast as a new phone.
• Export and import your music, images, videos and other files between Android devices and computer.
• Backup and restore your Android smartphone, pays attention to information security of you to protect Android data.
• The SD card manager will send a message to your desktop, so, you will keep the information and do not need to worry the loss of your date.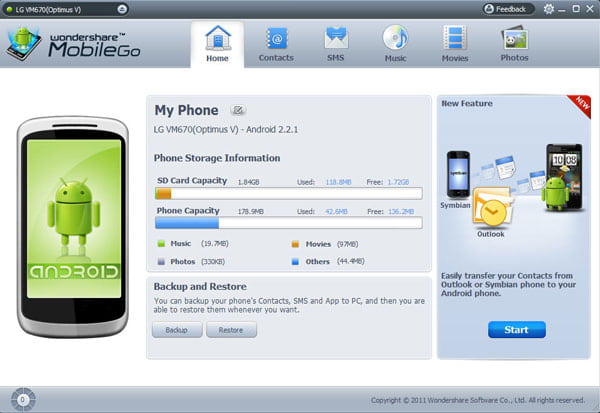 Part 2. How to manager SD card with the best SD card manager?
When you need to manage the Android files from SD card, you can learn more detail about how to manager SD card with the best SD card manager, Aiseesoft FoneLab for Android.
Step 1. Launch FoneLab for Android
Download and install SD card managing application to your computer. And then connect your Android smartphone/device to computer via USB cable. The program is able to detect Android automatically.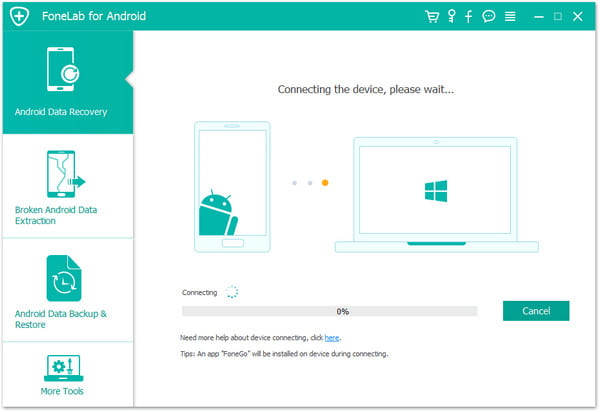 Step 2. Enable USB Debugging
If you do not open the debugging mode, the Aiseesoft FoneLab for Android will prompt you to enable USB debugging mode. It will detect your phone and tell you how to open the USB debugging mode. If you finished, click "OK" button and start the next step.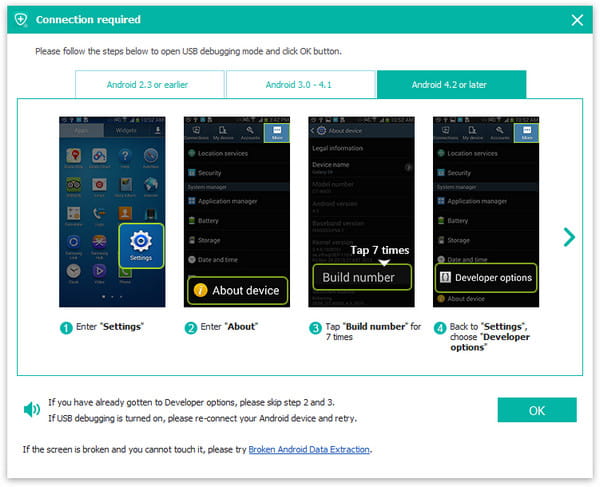 Step 3. Select the Data You Want to Recover
When the connection is done, you can see all the date of your Android smartphone on your desktop. New you can select the file you want to recover from SD card. Then click "Next" button to scan the selected Android data.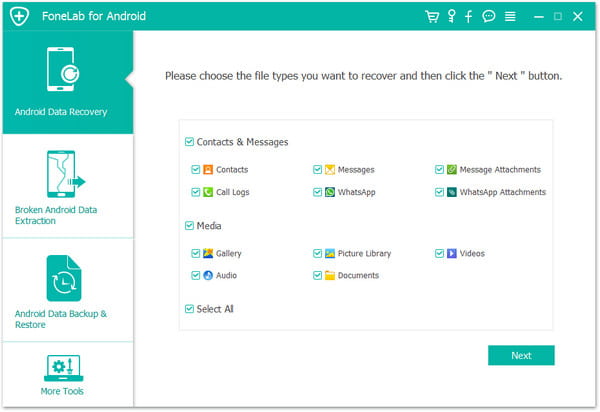 Step 4. Recover Android Data from SD card
After scanning, all files will be listed in categories on the left control. You can check the detailed information of each date. Preview and select the data you want to recover, click "Recover" to recover files from SD card.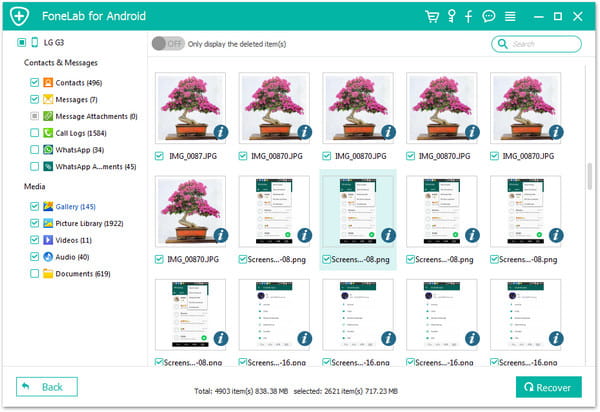 In order to recover data from SD card, you should tap Allow/Grant/Authorize when the permission request shows up on the screen. Click Retry when no response. And then you can allow the program to root the Android phone to manage SD card with ease.