10 Best Find My Phone for Android to Track Lost or Stolen Android Phone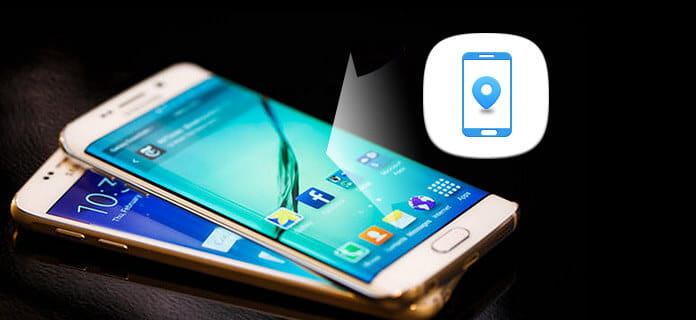 Losing your smartphone is probably one of the most dreadful experiences in our lives. All our important files, contacts, text messages, photos, notes are stored in the phone. As the development of smartphone, many phones come with the feature to help you easily track the phone when it get misplaced or lost. For example, if you are an iPhone user, you must be familiar with "Find my iPhone" function. However, is there any Find my Phone functions for Android?
Actually, there are many "find my phone" apps for Android available in the Google Play store, which can be used to find and trace out Android phone when it get lost or misplaced. This article lists 5 best find my phone apps for Android.
More find my phone apps
Other than these five best find my phone apps for Android we mentioned above, there are also other useful applications to help you track your Android.
1. Family Locator: Family Locator simplifies life in the digital world by making it easy to stay connected to the people who matter most.
2. Lost Andorid: This is an find my phone for Android that lets you remote control your phone from www.androidlost.com. Useful in case you put your mobile on slient and leaves it somewhere, or in case it gets lost.
3. SeekDroid Lite: Find your phone or tablet anywhere in the world. See your device on a map, set off an audible alarm, wipe the device, and more.
4. AntiDroid Theft: Add extra to security to your phone if it is lost or stolen. Track its location and take pictures on the internet through the Anti Droid Theft website at www.antidroidtheft.com.
5. Lookout Security & Antivirus: This is yet another powerful Find My Phone android application which can be easily used to track down android device, iPhone devices.
How to locate your lost Android phone with Android Device Manager
Now take Android Device Manager as an example, let's see how to use one Find My Phone app to track the lost phone.
1. Download Android Device Manager application from Google Play Store.
2. Launch the find my phone app and sign in to the same Google account, the same as the one that is used on the missing device.
3. After successfully log in, choose the device you need to track. And then application will show you the approximate tracking location on the screen.
4. Android Device Manager allows you to remotely ring, lock or erase the SD card or the whole phone.
In this article, we mainly introduced ten best find my phone apps for Android, and showed you how to track your phone with one useful Andorid phone tracker. Still have more questions about Find my phone Android? Feel free to leave your comments down below.
What if you lost your Android data instead of Android phone? You can recover the deleted files on Android with our Android Data Recovery.