10 Best Boosters for Android to Optimize Android System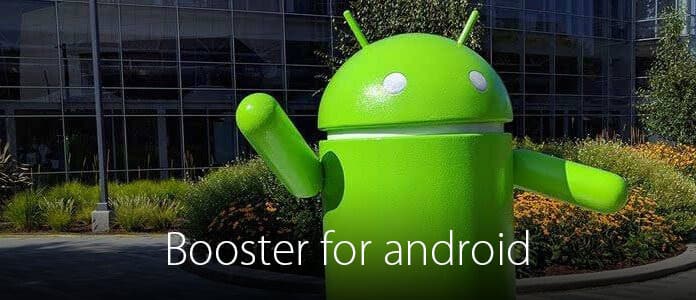 If you have used the Android smartphone for a long time, you will find that your phone became slower and slower. It does not run so fast as what it was when you look through web online, play games, switch on the apps, etc. The article explains the best booster for Android to speed up your Android phone with a nice experience. FoneLab for Android is another excellent booster application to optimize the Android phone with the optimal status. Just learn more detail about the program from the article now.
Part 1. Top 10 Boosters for Android
No.1 Booster & Power Saver
Recommend stars: 4.4
Platform: Android
With the Android booster APK, you can do a lot of things to make your phone faster. Clean your phone with one single touch, or even regularly clean, whitelists. It also can help you to scan your smartphone and clean up junk files. On the other hand, the app is able to save power of your phone. Just check the percentage of power and there are various modes for you to choose. Once you install Booster & Power Saver, you do not need to worry about the speed and energy of your phone.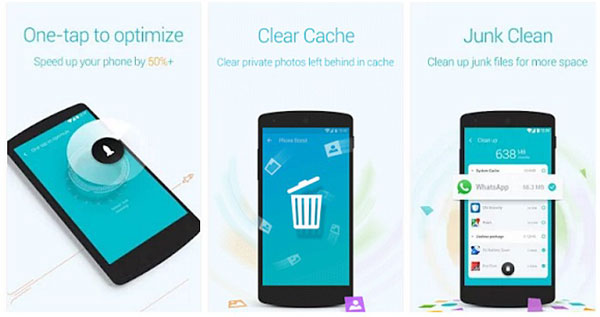 No.2 DU Speed Booster (booster & cleaner)
Recommend stars: 4.5
Platform: Android
DU Speed Booster can clean junk files on your smartphone so your phone to boost the speed of Android. The program will also protect your phone from hacker as a loyal and powerful guard. When your phone is charging, it will show you the time and percentage of power. If the temperature of your phone is too high, the booster for Android can clean the apps to make the temperature lower. And it also can lock your apps of Android phone. You are free from information leakage with the program.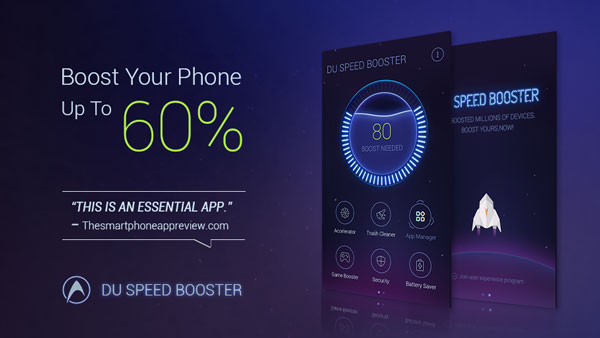 No.3 Android Assistant
Recommend stars: 4.4
Platform: Android
Android Assistant is not only an Android booster to speed up Samsung and other Android phones, but also clean the junk files, batch uninstall, quick booster with widgets and more. It can also sort out date on your phone so you can find the files easier by using Android Assistant. That is mean your life will be more convenient because it can make your phone more effective. Just free download the Booster for Android to enjoy the top 18 features to help you easily and efficiently manage Android phone.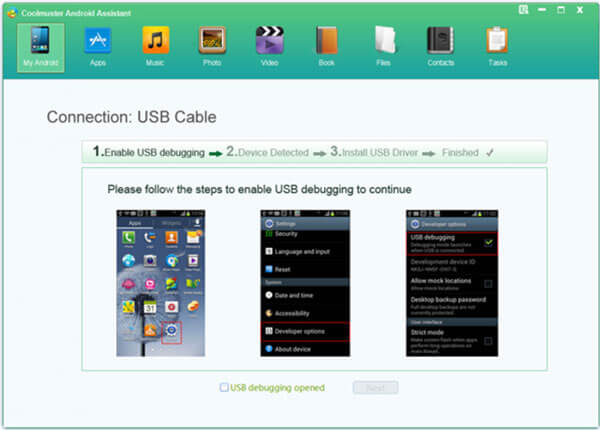 No.4 Memory Booster - RAM Optimizer
Recommend stars: 4.3
Platform: Android
As the best booster for Android mobile, Memory Booster - RAM Optimizer is really good at speeding your smartphone. It will show you the in-time RAM usage so you can decide to shut down some apps to speed up your phone, and it also support you to set up whitelists, so, you will never be bothered by some unnecessary calls. Of course, it can clean garbage and junk files to relief the loan of Android phone. With the help of Memory Booster - RAM Optimizer, you will have a better experience with your Android phone.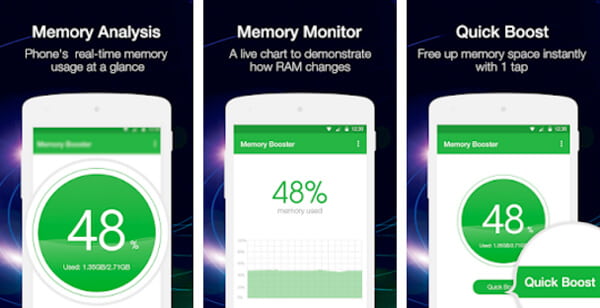 No.5 Network Signal Speed Booster
Recommend stars: 4.4
Platform: Android
The Android phone will be faster to accept information than ever before with the Booster APK. As a booster of Android, Network Signal Speed Booster can speed up your Internet speeds. If you feel your network speed gets slow, it will boost the signal and connect the Internet again to speed up. If you are upset about the speed of your network, Network Signal Speed Booster must be your best choice. It is really a good partner.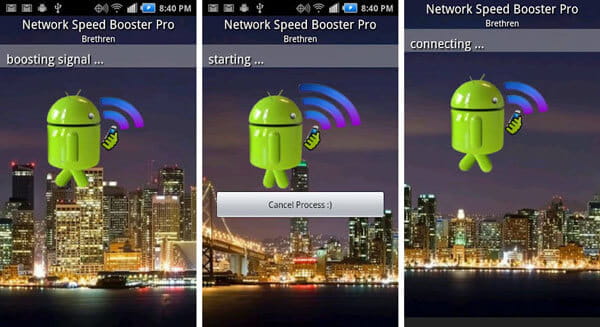 No.6 Speed Booster
Recommend stars: 4.7
Platform: Android
When you see the high recommend stars you will know how giant the Speed Booster is, it is known as the best booster for Android of the market. It is able to help you speed up your network to make you more convenient when you use your phone. Both download speed and update speed can be faster. Not only Speed Booster can help you on speed, but also it is great on safety. Speed Booster can make sure your phone safe when you connect the WIFI no matter personal or public, so you can enjoy WIFI and do not need to be fear to hackers.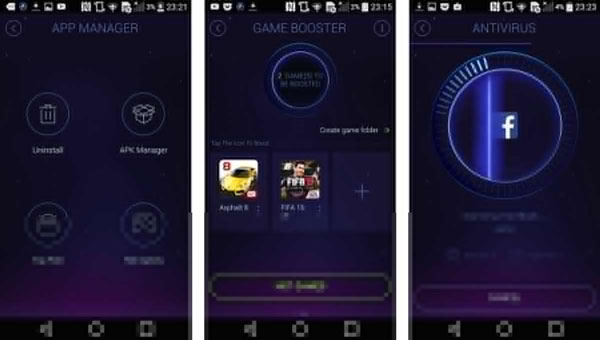 No.7 WiFi Master–Speed Test & Booster
Recommend stars: 4.5
Platform: Android
Do you feel bad when you find someone is stealing your WIFI and network of your phone is slow and unstable? Do you worry about being hacked by someone? With the new booster APK of Android, you can deal with these bad things easily. WiFi Master can automatically protect your phone from being hacked, and the WiFi monitor will find out the WiFi-thief. It will make your phone faster and stable when you do something online.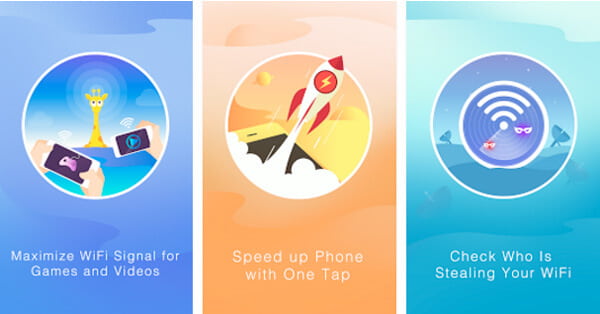 No.8 Phone Clean Best Speed Booster
Recommend stars: 4.5
Platform: Android
If you were distressed about the junk files and slow speed of your phone, Phone Clean Best Speed Booster should be the booster for Android you can free download. It can clean up the junk files, adware, useless APK, residual files and RAM by stopping the background apps. Actually the program is focus on its targets by cleaning cache and residual files with perfect accuracy. You can enjoy a different speed booster experience for Android compared to the other Android cleaners.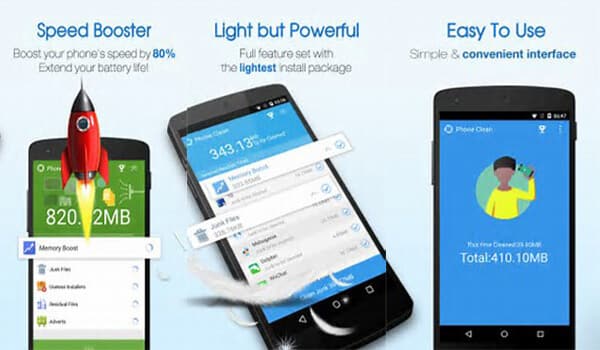 No.9 1Tap Cleaner (Cache, History)
Recommend stars: 4.3
Platform: Android
After using your phone for a long period, you should find lots records and cache files. Do you want to clean all these files easily? Have you ever worried about the small space of your phone and you cannot install new apps? Now everything will be fine with the new booster for android. 1Tap Cleaner is a cleaner for the record files. It can clean calls records, network records, searching records, etc. It also clean files of Android phone you do not need so your phone will have more space for new apps and files.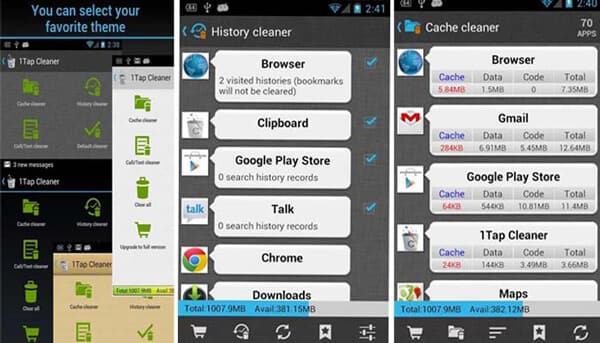 No.10 Volume Booster Pro
Recommend stars: 4.5
Platform: Android
If your phone cannot ring aloud enough and you will miss some important information, this booster for Android will help you. Volume Booster Pro will make your phone aloud when it rings. So, you will not miss the important. You only need one key to increase all sound stream volume to maximum, including ringtone sound, notification, DTMF another system sounds. It should be one of the best sound boost APKs you need for your Android phone.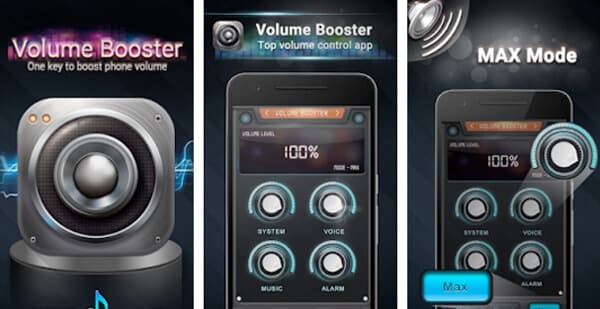 Part 2. Best desktop booster app for Android
FoneLab for Android
Whether you need to transfer files to computer to boost speed for Android, or recovery files of booster for Android, FoneLab for Android should always be the first choice you need to take into consideration. It is the one stop solution for Android phone boosting.
1. Recover deleted SMS, contacts, call logs and documents from Android phone.
2. Retrieve lost photos, music, videos and WhatsApp files after Android phone boosting.
3. Support most of the Android phone, includes Samsung, HTC, LG, Huawai and more.
4. Backup files from Android to computer for preservation.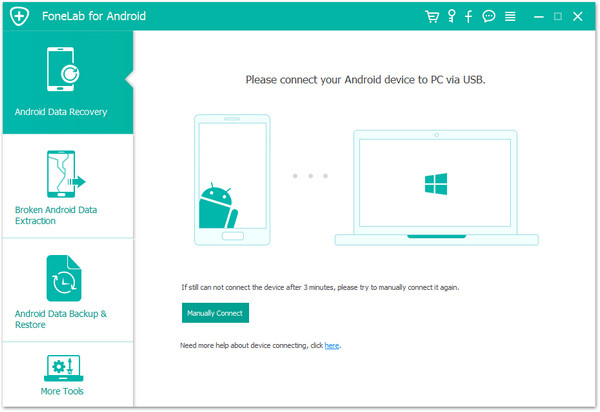 If you are iPhone user and want to make your iPhone faster, you can choose iPhone data eraser to get more space on your iPhone.