How to Record TeamViewer Meeting
Online meeting is popular among the enterprises in the world. Reforming the traditional meeting in office with taking notes, online meeting innovates without limitation of time and space, and it allows lots of attendees to convey messages and share information efficiently. To a great extent, it saves your time and money. However, when you see people online and contact your customer with the details by online meeting, you may forget some important points, what would you do? Asking your customer again is not the wise option. That is a troublesome problem, but you can solve it by recording your online meeting and get a playback to find back those mist points. But not all online meeting software supports recording. And even if some video conference tools allow you to record, but to choose the good-use one from piles of online meeting recording software in the world is another problem. Find the answer from this article by yourself.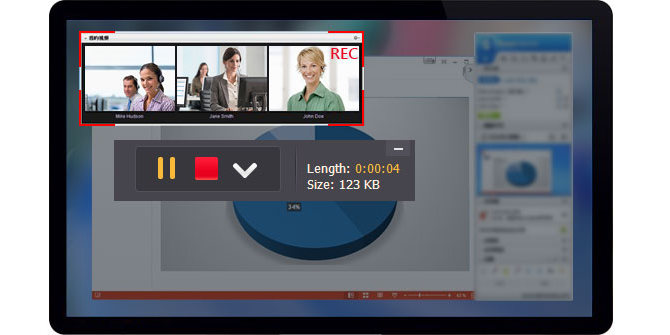 How to record online meeting
Top 3 Video Conference Recording Software
GoToMeeting
GoToMeeting, made by Citrix Online, is a global tool used by individual and commercial to host online meetings. It allows to send documents, share screen, get on conference call and record online session. You can download and install this app in your Windows 7/8 or Mac to start a HD video conference. GoToMeeting is compatible with Android and iOS, you can join an online meeting with one-click on your iPhone after downloading a tiny plug-in. It also works as a recorder to record the meeting content for your playback later. The maximum attendee is up to 25 in its corporate version. After a 30-day free trial, this online-meeting program costs $49 per month per user. GoToMeeting is extremely easy to use. And it only takes you very little time to know this program's capabilities and features.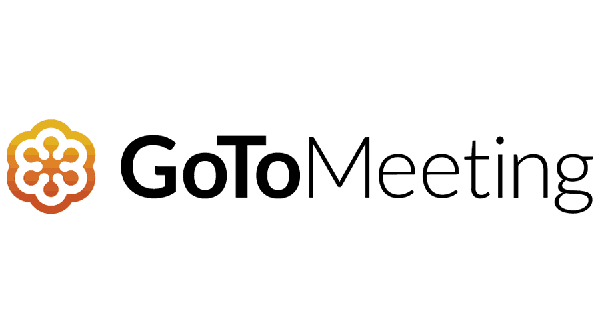 Skype for Business
Skype for Business, formerly named Lync, combines features of Lync and the consumer Skype software. It supports a HD video conference or live webinars among 250 people, which is suitable for small or medium enterprise. During an online meeting, attendees can send instant messages (IM) and share desk to others. Moreover, it supports VoIP (Voice over Internet Phone) to dial into a call from landline or mobile phone securely. And you can even use it to make traditional call without an on-premise PBX (private branch exchange) (This service in Microsoft Cloud or Office 365 provides IM, presence, peer-to-peer VoIP and video, and conferencing. It does not provide enterprise voice or PSTN (Public Switched Telephone Network) connectivity. The function from Lync lets you record online meeting easily, and share the recording easily. The cost is $5.5 per month. If you only need to record Skype calls personally with your families or friends, then the consumer Skype is enough. For more features, you can also consider a professional Skype Recorder.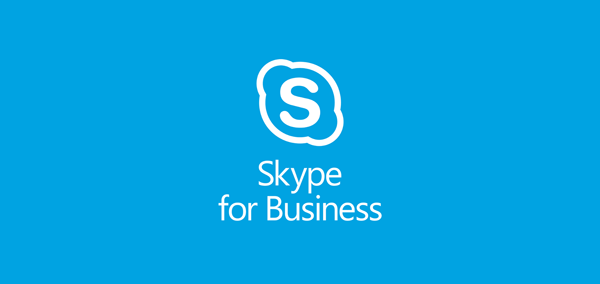 WebEx
WebEx, is the umbrella name given to Cisco Systems' large array of online meeting tools. It allows you to quickly join or host online commercial meeting or personal conference. WebEx supports video conference, screen sharing, instant messages and phone conference calling, and mobile access (including the iPad, iPhone and other Android devices). WebEx has the built-in app that works as an alternative to meeting recorder for online training/business meeting or seminar. When you attend a WebEx meeting, the downloaded meeting recorder enables to record the session in the format of WRF and play it. Also you are allowed to convert WRF to WMV with its editor for sharing it on your player. It also provides you more advanced settings to adjust audio for your video conference recording. WebEx charge the price of $19 per month after a free 14-day trial. In an online meeting, it holds up to 25 people and sees up to 6 webcams on screen at a time.

How to record online meeting
The above three online meeting tools are powerful enough to enable you to host or attend video conference and record your online meeting content. Such online meeting with recording function software as AnyMeeting, Huddle, FuzeMeeting, Twiddla, Google+ Hangouts. But there are still some online meeting utilities that fail to record the meeting content. TeamViewer is one of them.
TeamViewer gains a reputation for being a fast and hassle-free method to troubleshoot remote computers. Also it works an online meeting program to allow you to share full screen, transfer files, chatting among a team up to 25 people. After downloading and installing it on computer, you can email your attendees the time to join video conference, and get the access code to share your screen. This software has its web version to be compatible with Windows7/Windows8/Mac OS. Also you are able to use it to launch an online session in your portable devices, like iPhone, iPad, and Samsung, Blackberry, etc. But there is a disadvantage that it cannot let you record your online meeting video or audio content. But no worries, we will show you how to record online session with Aiseesoft Screen Recorder. Firstly, you should download and install this screen recorder to your PC.
Step 1Open TeamViewer
Launch TeamViewer on your PC, get the settings to prepare for hosting or attending an online meeting.
Step 2Launch Screen Recorder
Open the powerful Screen Recorder. Choose "Screen Recorder". Mark the "Microphone" and "System Audio" button to make sure all the audio can be recorded in the video.
Step 3Start to record TeamViewer meeting
Join the TeamViewer online meeting. Select the recording area according the TeamViewer's interface, and then click "REC" to start the online meeting video recording.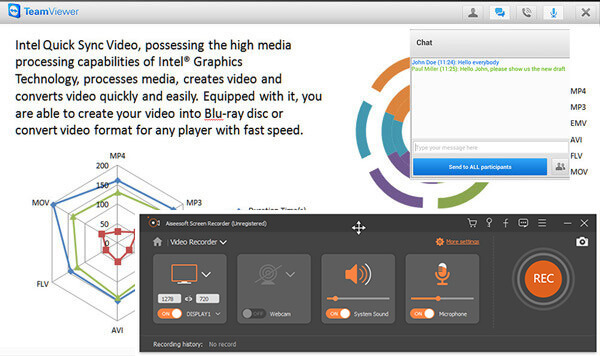 Step 4Complete the online meeting recording
When the online meeting is over, click "Stop" button to finish the recording. After that, you can preview and save the recorded meeting content to your PC. It will be saved in WMV or MP4 format according to your setting.
Easy, right? Follow the way, you can record Skype calls easily, too.
Apart from recording online meeting, this program also allows you to record other videos and audio from hot websites. If you are a game follower, then you are fortunate to download Twitch Videos for live game videos and VOD videos. If you are a music enthusiast, then you can enjoy yourself with massive free songs by downloading Pandora music. If you are a game player, you could use it to record Roblox videos freely.
You can learn the steps from the video below: