iPhone Lagging: 5 Solutions to Speed up iPhone
Lagging or freezing is one of the common problems for mobile phones, and iPhone is no exception.
An old iPhone may be slow or lagging, however, why is a relatively new iPhone 12 lagging ?
That's what we shall uncover.
In what follows, you will be aware of why your iPhone is lagging and how to speed up it in 5 solutions.
This post applies to all iPhone models like iPhone 12, 11, XS, XR, X, and so on.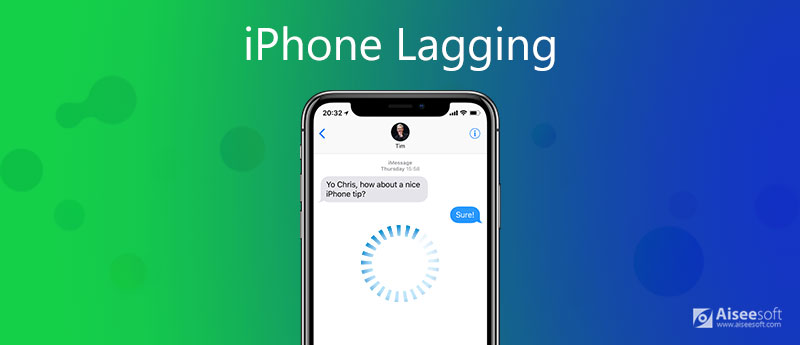 Part 1. Why Is My iPhone Lagging?
1. There are a variety of reasons why your iPhone might have slowed down. Here, let's summarize as follows:
App activities run in the background
Even if you do not see an app running in your eyes, still some apps run in the background. For example, some apps may collect and send your personal information to their server. Those background activities may make your iPhone lagging to respond.
2. iPhone storage is almost full
if you have a large number of photos, videos, and other media files that store your iPhone storage, your device will be slower.
3. An old iOS version
Apple always updates its iOS version to optimize user's experience, including speed-up. Moreover, the latest iOS update can fix some bugs that you may be experiencing on an older version. As a result, if your iPhone is running in an older iOS version like iOS 13, 12, 11, 10, and before, it may be experiencing a lagging state.
4. Internet connection is slow
Sometimes, you may find it is freezing when you try to install an application or play an online game. One of the most ignorant reasons is the Internet connection. A reliable Internet connection can guarantee a fast operation and vice versa.
5. An iOS update
Sometimes, an iOS update can bring you new features and bug fixes. Meanwhile, an iOS update may cause some problems the Apple developer team cannot find or solve that they could earlier. That's why your iPhone is lagging after an iOS update.
6. Other reasons
Still, there are some other reasons for iPhone lagging, like iPhone overheating, iPhone damage, and more. Even Apple really does slow down older iPhones to better manage the battery.
If you have come across other reasons that cause your iPhone lagging, just leave your comments below.
After getting to know the reasons why iPhone is lagging, we can act appropriately to the situation truly in the next part.
Part 2. 5 Solutions to Speed up iPhone
Restart and Force Restart iPhone
Restarting a device works anytime.
To fix a freezing iPhone, the first method you should try is to restart your iPhone.
Let's take iPhone 12, 11, or X as an example:
1. Press and hold either the Volume Down or Volume Up button and the Side button until the power off slider appears.
2. Drag the slider, and wait seconds and your iPhone will power off.
3. After a while, press and hold the Side button until you see the Apple logo.
Then your iPhone will restart.

There's only one caveat: If your iPhone is lagging due to an iPhone overheat or coldness, you should wait for a long time until your iPhone temperature is normal, and then restart your iPhone.
However, if restart does not work to fix iPhone lagging, you can perform a force restart. A force restart will not erase any content but fix some common issues, like frozen iPhone, iPhone not turning off, etc. Press and quickly release the Volume Up button. Press and quickly release the Volume Down button. Then press and hold the Side button until you see the Apple logo.

For more iPhone models, you can check this post to restart iPhone.
Close Apps and Kill Automatic Background App Refresh Processes
If you open multiple applications on your iPhone, it will lead to an iPhone freeze.
The solution to it is pretty easy.
Just exit your apps.
1. From the Home Screen, swipe up from the bottom of the screen and pause in the middle of the screen.
2. Swipe right or left to find the app that you do not need to run.
3. Swipe up on the app's preview to close the app.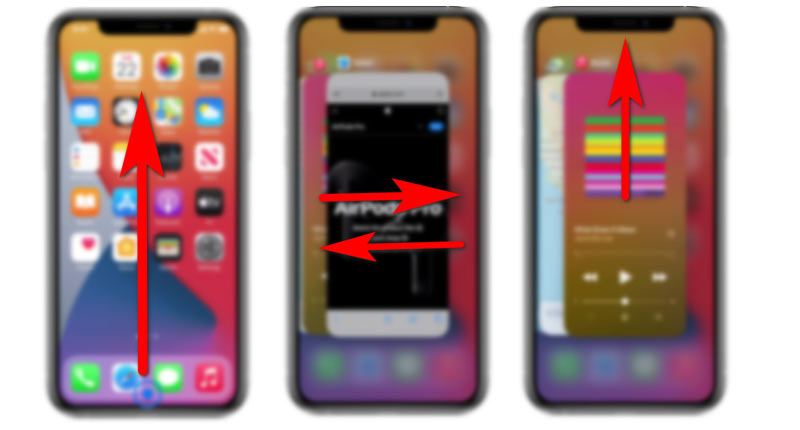 iPhone is still lagging? Just kill the automatic app background refresh processes via the settings.
Go to the Settings app, tap General, find Background App Refresh, and toggle off it.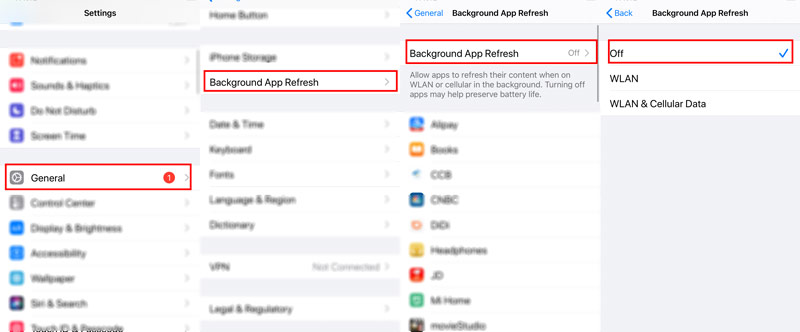 Free up Space for iPhone
Daily uses on iPhone lead to the creation of junk files. Useless caches, image thumbnails, app data, and more will eat up your iPhone space and cause it to be lagging.
To solve this problem efficiently, you are recommended to use an iPhone cleaner tool.
Aiseesoft iPhone Cleaner is an intelligent iOS data cleaner program. It can scan the junk files automatically and help you to delete those junk cache data. Moreover, it can scan the large files on iPhone and let you decide what should be erased. As for the large photos, it can compress them into a smaller size and backup to computer before deleting them.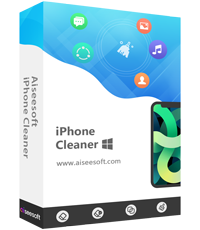 Downloads
Erase junk files from temporary files, crash logs, and caches like iTunes Cache, camera roll, etc.
Scan and delete large files quickly to free up space efficiently.
Compress large photos and backup to compute before deleting them.
Erase all data on iPhone to set up iPhone as a new one.
The steps of cleaning iPhone with iPhone Cleaner are pretty easy.
1. Free download iPhone Cleaner on your computer, and get a USB cable to connect frozen iPhone to computer. Then this software will detect it automatically. Then all the basic information about your iPhone will appear.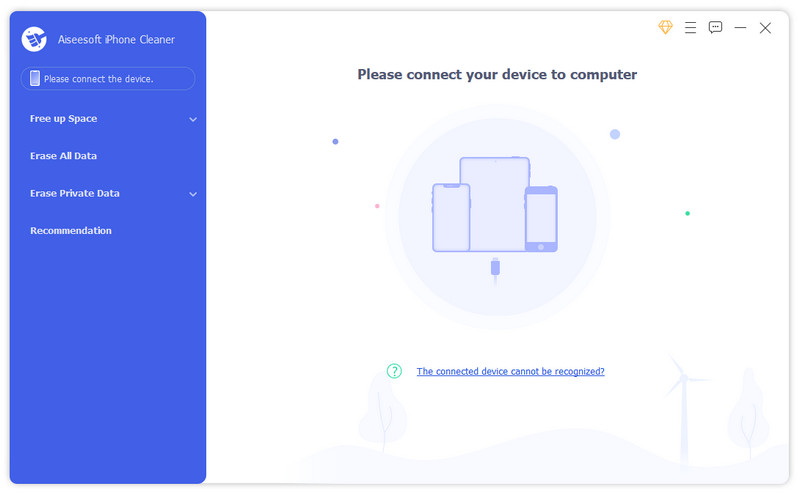 2. Click Quick Scan and this software will start scanning your iPhone space immediately.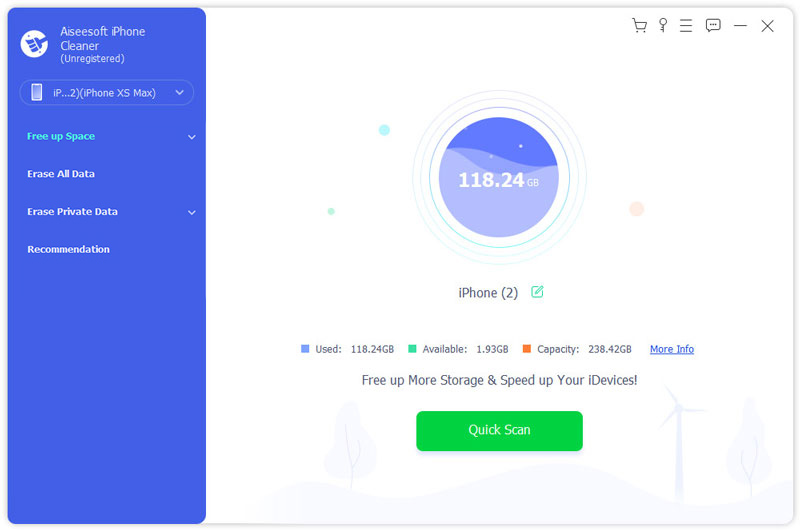 3. After the scanning process is done, click Erase on the right to free up space on iPhone.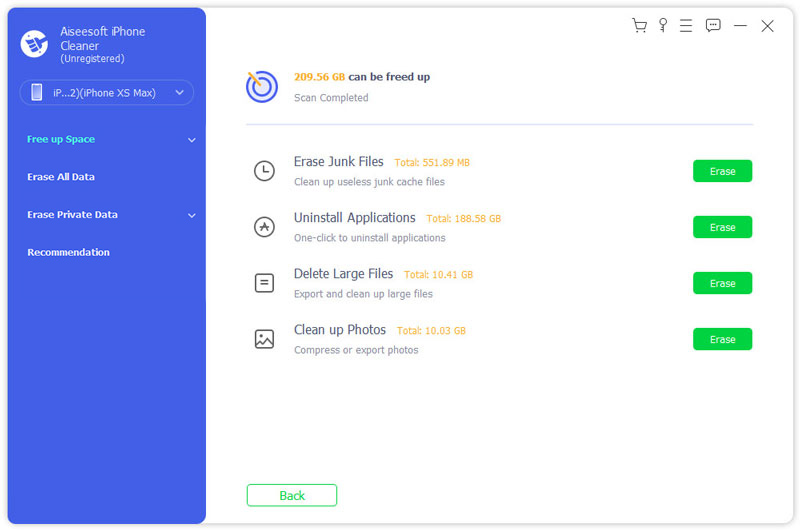 If you want to decide which file you want to clean on iPhone, just click one option from Erase Junk Files, Uninstall Applications, Delete Large Files and Clean up Photos in the left pane and start a separate scan and decide to wipe the junk files.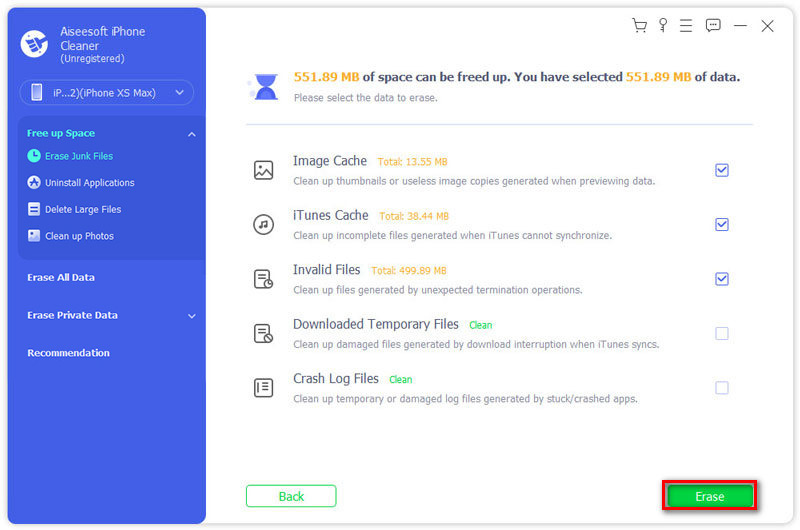 This software also lets you wipe all data on your iPhone to get a deep storage free-up by choosing Erase All Data.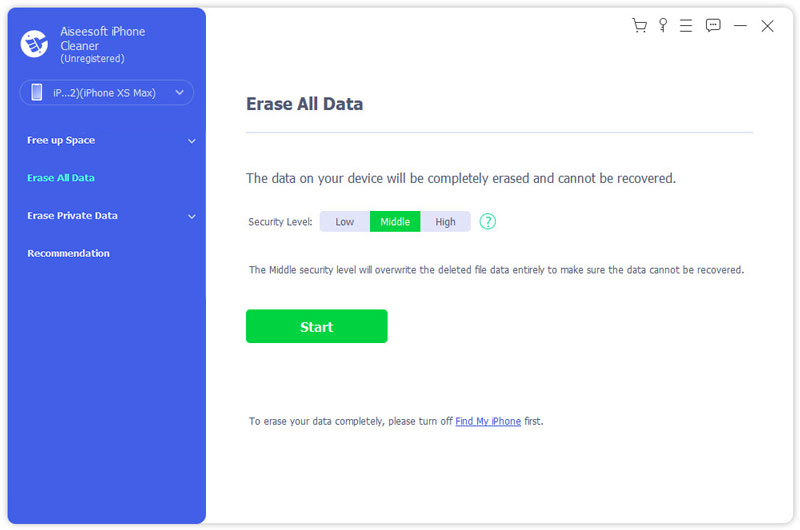 Extended Reading about Freeing up Space on iPhone
Make Sure a Stable Internet Connection
Many apps on your iPhone require an Internet connection for their content and other functionality. If the network you are connecting to is poor, your app performance on iPhone can also seem slow.
To solve this problem, you can change a stable network, switch between cellular data and Wi-Fi connection, reset network settings, and more.
Update iOS and Apps
An iOS update can fix some bugs, including iPhone freeze. Make sure your iPhone up to date.
1. Go to Settings, tap General and find Software Update.
2. Tap Download and Install.
Then make sure your iPhone is connected with Wi-Fi and wait for the iOS update.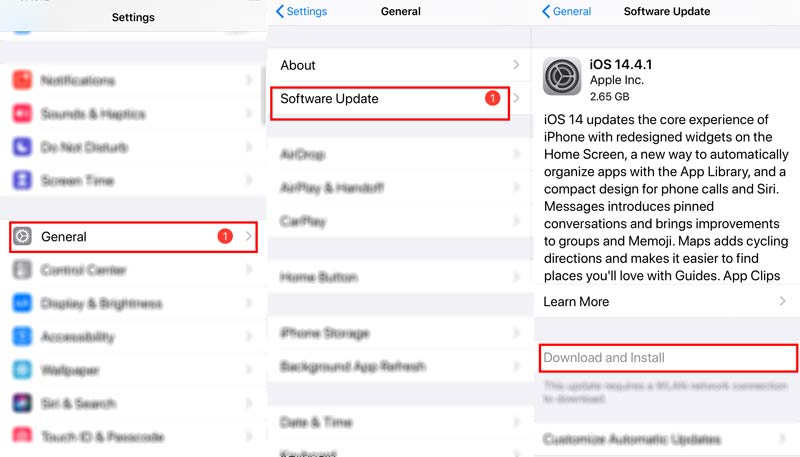 Get some iOS update problems ? Check the solutions here.
As for those app updates, it works similarly. Just update your apps to get rid of iPhone lagging.
1. Open the App Store on iPhone.
2. Tap your profile icon at the top of the screen.
3. Scroll to see pending updates and release notes. Tap Update next to an app to update only that app, or tap Update All.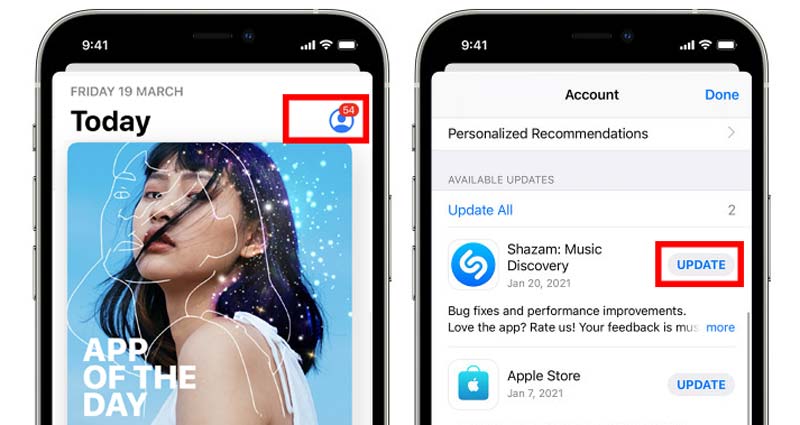 Sometimes, if iPhone is lagging after an iOS update, you can try to downgrade iOS to see if the problem is solved.
Part 3. FAQs of iPhone Lagging
Does erasing iPhone affect iCloud?
No. Delete data on iPhone will not affect the data on iCloud. Even if you restore a lagging iPhone to factory settings, data on iCloud will not be altered.
Will I lose my data if I downgrade my iPhone?
Generally speaking, an iOS downgrade means wiping all data and re-install an earlier iOS version. However, with third-party software, you can downgrade iOS without losing data.
Do iPhones get slower over time?
Many iPhone users had long suspected that Apple slowed down older iPhone to encourage people to upgrade or buy a new iPhone. In 2014, Apple confirmed that it did slow down some old models, but they did not encourage people to upgrade.
Conclusion
iPhone lagging is a problem that almost all iPhone users may meet. Why is your iPhone lagging or freezing? This post explains it and also provides 5 solutions to solve this problem.
Have you ever experienced iPhone lagging issues?
Or do you have other solutions to kick out of iPhone slowness or freeze?
Do not hesitate to leave your comments below.

Leave your comment and join our discussion