What You can Do When iTunes won't Open
iTunes is an important utility for iOS device owners; however, there are many complaints about it on forums and social media.
Some people reported that iTunes won't open after they upgraded it to the latest version.
You click on iTunes and wait for it to open. A minute has gone by, but it is unresponsive. If you launch other programs and they work well, it means something is wrong with iTunes.
Here you can learn 5 gold standard solutions to fix the problem efficiently.

iTunes Won't Open
Part 1: Possible issues for iTunes
The main issues that lead to iTunes won't open include:
1. Corrupt files. Some of your programs may conflict with iTunes and produce corrupt application files, which prevent iTunes from opening.
2. Failed update. If the update process is interrupted, you cannot open iTunes.
3. Third-party antivirus programs. Some antivirus programs may treat iTunes as malware and stop it from running.
4. Outdated system. If you are using an older version of Windows, it may be not compatible with the latest update of iTunes.
Part 2: Solutions for the problems of iTunes won't open
In this part, we will focus on how to fix the problem that iTunes won't open when you click on it.
Solution 1: Restart your computer and iTunes
The first thing you can try when iTunes won't open is restarting your system. That will delete cache data and close programs running in background. Wait for your computer to restart and load all necessary files, and then open iTunes to check if it works well.
Solution 2: Run iTunes in Safe Mode

Apple has introduced a Safe Mode into iTunes to protect it from any interference, and you can try the feature when iTunes won't open.
Step 1 Press the Shift + Ctrl keys simultaneously while open iTunes on your PC. If you use Mac, press the Command + Option keys.
Step 2 When the message said iTunes is running in Safe Mode pops up, click on the Continue button to open iTunes.
Note: External plug-ins and scripts you have installed will be temporarily disabled in Safe Mode.
Solution 3: Re-configure your Firewall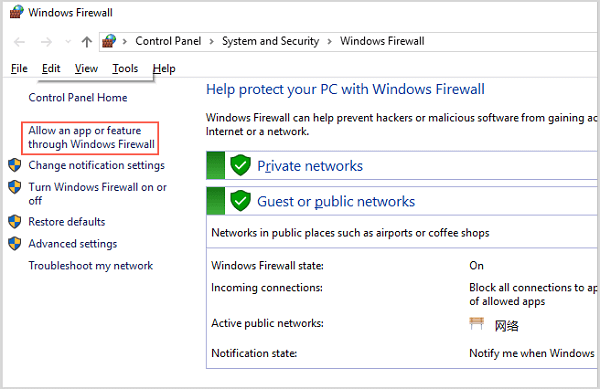 Disable the third-party antivirus program if you have one on your computer, and then follow the steps below to reconfigure your Firewall, when iTunes won't open.
Step 1 Go to the Start menu, search for firewall and open it.
Step 2 Select the option of Allow an app for feature through Windows Firewall on Windows 10/8. For Windows 7 owners, click Allow an app or feature through Windows Firewall.
Step 3 Hit the Change settings button and enable iTunes for both private and public networks.
Step 4 Finally, click Ok to confirm it.
Solution 4: Update software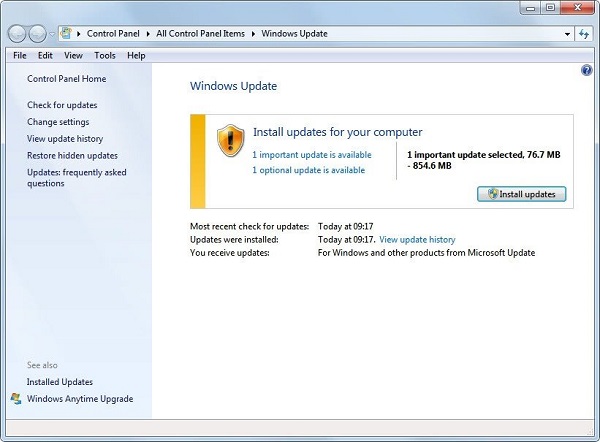 According to Apple, when your iTunes won't open or you see an error, you can fix it by updating your computer.
Step 1 Search for Windows update in the Start menu, and open the window.
Step 2 Click Check for updates and then hit the Install updates button if there is an update available.
Step 3 When it completes, open iTunes again.
If it still does not work, just update iTunes to the latest version to fix the problem.
Solution 5: Reinstall iTunes
The last solution is to uninstall iTunes and related components, and then reinstall it to your computer.
Step 1 If you encounter the problem that iTunes won't open, go to Start -> Control Panel -> Programs -> Programs and Features.
Tip: On Windows 10, head to Start -> Settings -> Apps.
Step 2 Right-click on iTunes and select Uninstall to remove it from your computer.
Step 3 Then uninstall Apple Software Update, Apple Mobile Device Support, Bonjour, and Apple Application Support successively.
Step 4 Next, visit Apple's website, download and install the latest version of iTunes on your machine.
Part 3: iTunes alternative – MobieSync
In fact, iTunes is not the only way to backup iOS devices. If iTunes won't open and you are looking for an alternative, we will recommend Aiseesoft MobieSync. Its main features include:
1. Transfer data between iOS device and computer easily.
2. Support photos, videos, music, contacts, etc.
3. Keep all data in the original conditions when transferring.
4. Sync data between iPhone, iPad and iPod.
5. Compatible with iPhone XS/XS Max/XR/X/8 Plus/8/SE/7 Plus/7/6/5, iPad Pro/Air 2/mini 4, etc.
6. Available to Windows 10/8/7.
We use photos as the example to show you how to use the best iTunes alternative.
How to transfer photos between iPhone and PC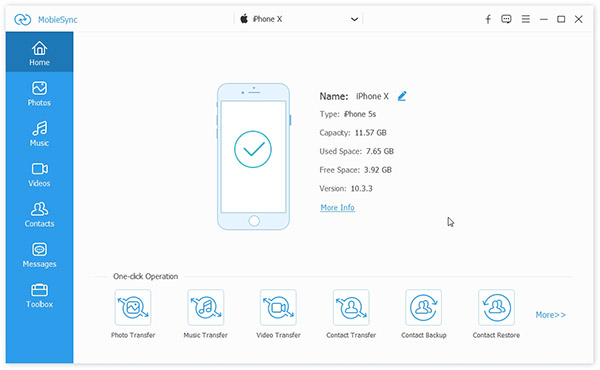 Step 1 Get the best iTunes alternative
Install MobieSync on your machine and start it. Then plug your iOS device to the computer. The program will detect your device automatically.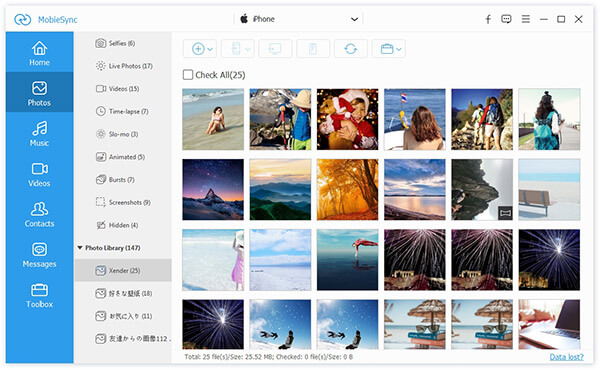 Step 2 Preview your data on iPhone
Click on the Photos tab on the left sidebar, and all albums will appear. You can look at your photos on the detailed window, and select all of them or certain photos you want to transfer.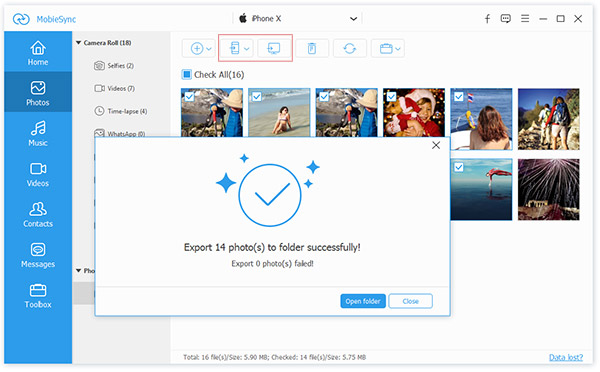 Step 3 Transfer photos as you wish
There are several options on top of the window. If you want to transfer selected photos to your PC, click the Export to PC button. To sync photos from iPhone to another iOS device, connect the target device to your computer and choose Export to Device. The Add button is used to transfer data from PC to iPhone.
Conclusion
People have many programs and applications on their computers, including iTunes. As other programs, you may encounter various problems, such as iTunes won't open. If it happens to your PC, you can follow our step-by-step guides to fix this problem.
Moreover, we also shared the best iTunes alternative, Aiseesoft MobieSync. We hope our suggestions are helpful to you.