How to Solve The VLC Not Recording Problem
More than just a popular media player, VLC also enables you to record computer screen and download online videos. However, many users complained about the VLC not recording problem on the internet. Are you facing the same issue?
VLC record button does not generate or save a file? VLC can't record audio? Here in this post, we will guide you to fix the VLC not recording issue. Moreover, you can get a professional screen recorder to better record videos on your computer.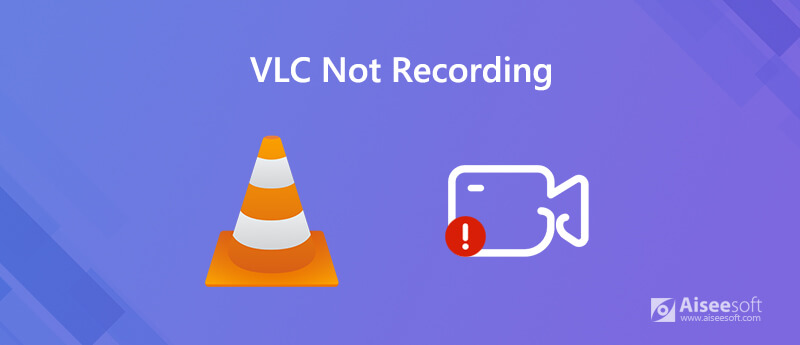 Part 1. Common Ways to Fix VLC Not Recording
In fact, many reasons will cause the VLC not recording issue. The main reason is that recording and transcoding are somehow broken while the VLC screen recording. When your VLC recording feature is not working properly, you can choose to get the latest VLC version to replace the old version.
If you fail to capture video with VLC, you can also restart your computer and then make the recording again using VLC. If the problem is still there, you can choose to uninstall and then re-install the VLC to solve the problem.
To fix the VLC not recording issue, you can also disable the video acceleration before the recording. To do that, you need to click "Tools" on VLC menu bar and choose "Preferences" from the drop-down list. Click "Video" and then uncheck the "Accelerated video output (Overlay)".
Part 2. Get Screen Recorder Alternative to Fix VLC Not Recording
If the VLC not recording problem is still after the solutions above, you can get another screen recorder to do the recordings on your computer. You should know that, VLC is a professional media player, not a professional screen recorder.
When you have the need to record online videos, music, meetings, video/audio calls or other activities, you can turn to some professional screen recording tools. Here we strongly recommend the powerful Screen Recorder for you capture computer screen with its original image and sound quality.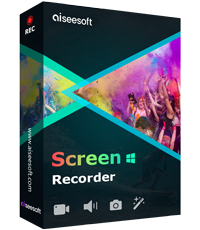 Downloads
Capture high-quality 4K video with full screen, specific window or custom region.
Record online video/music/meeting, webcam, live streaming video, gameplay, and more.
Capture sound from system audio card, microphone/speaker, or both.
Edit the recorded file and save recording in MP4, MOV, FLV, MP3, AAC, M4A, etc.
Advanced Blue-light real-time HD video encoding and accelerate technology.
Step 1.
Double click the download button above to free install and launch this screen capture software on your computer. It offers both Windows and Mac versions. You can pick the right one based on your system.
Step 2.
When you enter the first window, you can choose the
Video Recorder
feature to record videos on your computer.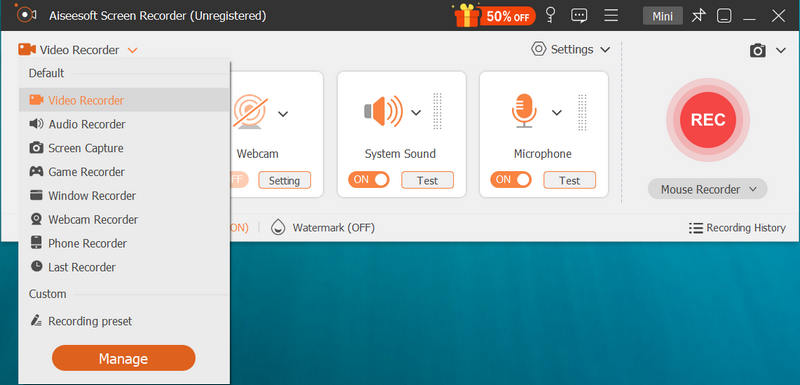 Step 3.
Before the final screen recording, you should custom some record settings. Here you can freely adjust the recording area. Also, you can choose to capture sound from system audio card or microphone. The captured video will be automatically saved in MP4 format. If you prefer another output format, you can click
Record settings
icon and then go to the
Preferences
window to change it.

Step 4.
After all these operations, you can click
REC
button to start recording video on your computer. While the recording, you are allowed to add some personal arrows, lines, text, or labels to it. When you want to finish the recording, you can simply click on the
Stop
button.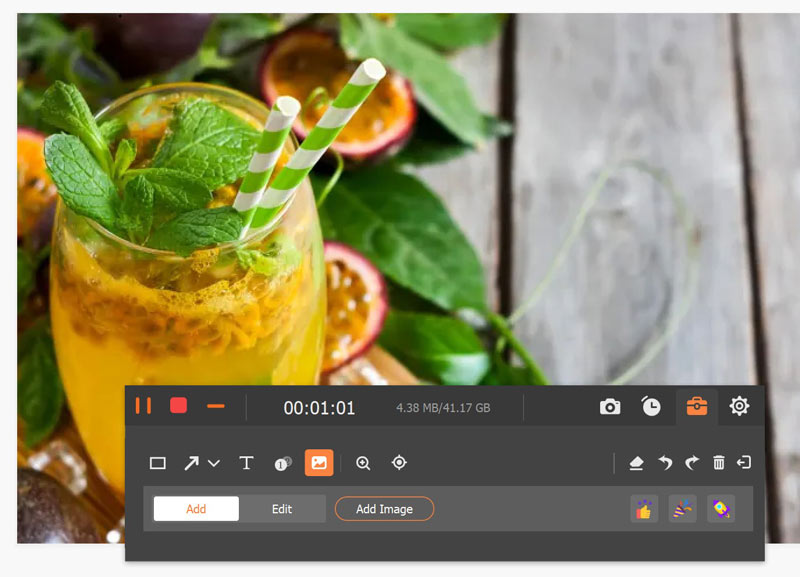 Step 4.
This screen recorder is equipped with a built-in media player for you to view the recording file. You can also edit it and custom the output video effects. When you are satisfied with the result, you can click on
Save
button to save the recorded file.
Part 3. FAQs of VLC Not Recording
Question 1. Where are recordings in VLC saved?
After the VLC recording, the captured video will be saved to C:/Users//Videos folder by default. You can easily access these recordings in this folder.
Question 2. What format does VLC record in?
The VLC recording file will be saved in AVI format by default. Besides the AVI, VLC can transcode or stream video and audio into several formats like MP4, MKV, MOV, TS, WAV, WebM, OGG, MPEG, ASF, FLAC, AAC, MP3, and more. Being a very compatible player, it supports many formats of videos that are not playing on Chrome, Windows Media Player, iMovie, and other platforms.
Question 3. How to save a VLC file?
To save a VLC file, you can click Media on the menu bar and then select the Convert/Save option to save it. During this step, you are also allowed to convert the VLC file to a suitable output format.
Question 4. How can I tell if VLC is recording?
After you click the Record button on VLC, you can see the record button is changing state while the recording process. You can add an extra control bar including the Record button to the bottom part of the VLC by clicking View > Advanced Controls.
After reading this post, you can get some simple solutions to solve the VLC not recording problem. If you have any other methods to deal with this VLC record button not working issue, please share them in the comment with other readers. You can also get the recommended screen capture, or free online recorder to record videos on computer.

Leave your comment and join our discussion