How to Restore iPhone? 3 Useful Ways Here
It is a great way to restore iPhone from an iCloud, iTunes or a backup you've made previously, moving data to a new iPhone or fixing a technical problem.
iPhone is getting to be a new organ on your body. You keep important data like contacts, messages, photos, calendars, reminders, notes, voice memos and more on it. You rely on it to contact with the outside world and even can't live without it. When you switch to a new iPhone, like the iPhone X, iPhone 8 or iPhone 8 Plus, or you encounter some iPhone failure like iPhone running slow, WiFi connection not working and so on, you don't want to make everything start from scratch. That's the reason why you may want to restore iPhone from a backup, as it is so convenient for you.
Yes, backups are so important in the modern digital life, so that you don't worry about if you lose contacts, messages, etc. from the device. But once you've created one backup file, how do you restore iPhone from the backup? This post is prepared for you, showing how to restore iPhone from an iCloud backup, an iTunes backup or a backup you ever made on computer.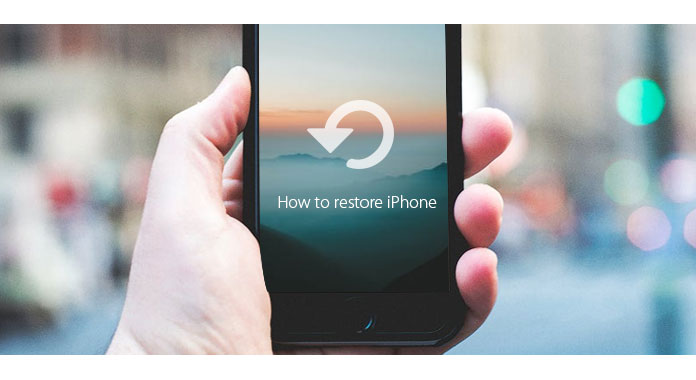 How to Restore iPhone
Part 1: How to restore iPhone from iCloud backup
Two methods are provided by Apple for making backup of your iPhone or other iOS devices: iCloud or iTunes. If you've already created an iCloud backup before you move to a new iPhone or are going to recover iPhone problem, the steps to restore iPhone from iCloud backup is quite easy. But pay attention first, when you restore an iCloud backup to iPhone, all the existing data on iPhone would be gone. Think it over to do this.
Step 1Power on your new iPhone, you should see a Hello screen.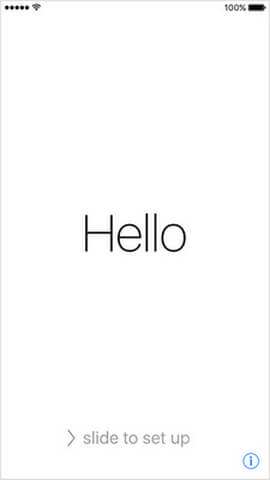 For those who have already set up device, you need to tap Settings > General > Reset > Tap Erase All Content and Settings before you get ready to restore iPhone.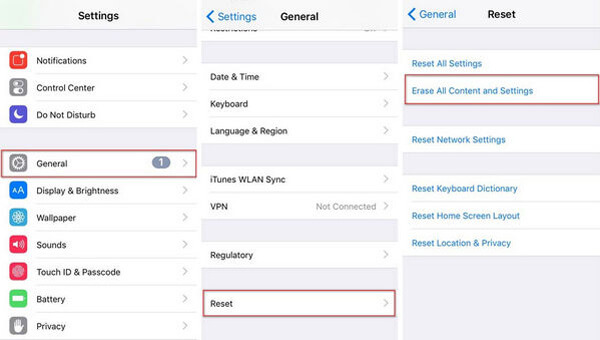 Step 2Follow the onscreen setup steps until you get to Apps & Data screen, then tap the first choice of Restore from iCloud Backup.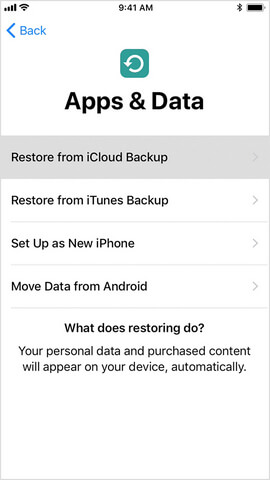 Step 3You'll be asked to log into iCloud with your Apple ID. Then a list of your iCloud backups will display. Check the backup date and size, select one most relevant iCloud backup you need. If you are asked to update to a newer iOS version, follow the onscreen steps to do it.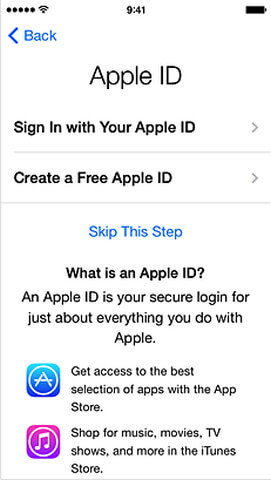 Step 4If you forget the password, you are able to tap on Skip this Step and log in later.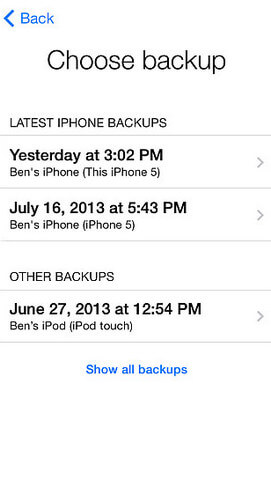 Step 5iPhone will then restore iPhone from the selected iCloud backup. But you should make sure your iPhone is connected to WiFi during the process, and it costs some time depending on backup size. You may need to sign into your Apple ID account to restore applications and purchases.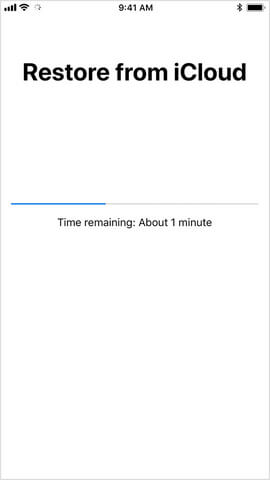 Step 6When the core elements of the backup are restored and you'll be able to use the iPhone again. You might notice that content like photos, apps, music and others will continue to restore in the background for the next several hours or days. Try to connect to Wi-Fi network often for letting the process complete.
Part 2. How to restore iPhone from an iTunes backup
iTunes is still a great way to create or restore a local backup. As long as you make a recent backup using iTunes, you can restore iPhone from iTunes backup with ease.
Step 1You'll first need to plug iPhone into a Mac or PC running iTunes. Tap on Trust on your iPhone.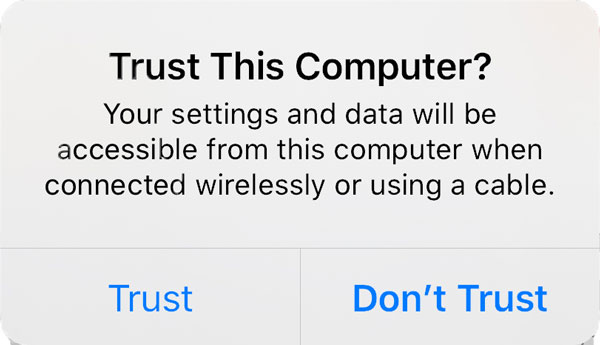 Step 2You will be taken to the device summary page in iTunes, which includes multiple options for backing up and restoring your device. An iPhone icon should appear in iTunes when your iPhone is connected successfully. In the Backups section, you'll see a button of Restore Backup. Click it.
Step 3If Find My iPhone is switched on, and then you'll get a message telling you that Find My iPhone needs to be turned off before you restore iPhone.

To do this, go to Settings > scroll down to iCloud. Tap on it and then scroll down to find Find My iPhone option. Tap on it, toggle off the Find My iPhone switch, enter your password to confirm, and then go back to iTunes to move on.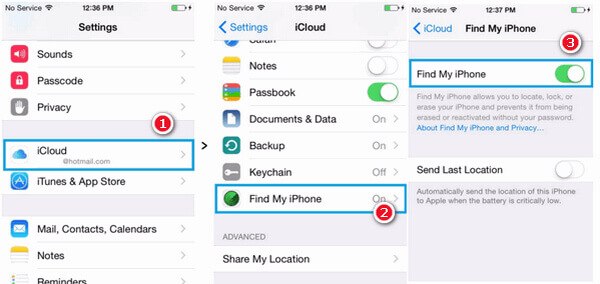 Step 4Click on Restore Backup, a pop-up box will show up with the available iTunes backup files. Look at the date and size of each backup and pick the most relevant one.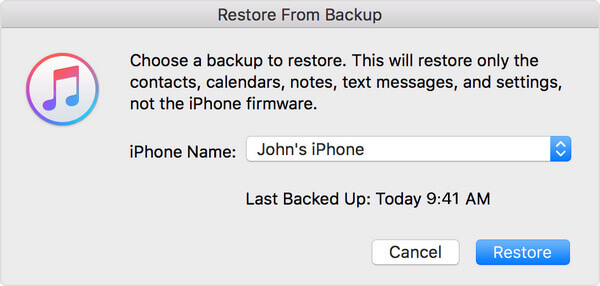 Step 5Then hit the Restore button. Now your iPhone will run through its automated restoration process. Keep your device connected after it restarts and wait for it to sync with your computer. You can disconnect after the sync finishes.
Part 3. How to restore iPhone using iOS Data Backup & Restore
Using FoneLab - iOS Data Backup & Restore can be another useful way to restore iPhone. You can use the program to backup your current iPhone data, and then you are able to restore iPhone or new device from the backup you made. Here we show you how to backup and restore iPhone with iOS Data Backup & Restore.
Back up your iPhone data
Why not use iOS Data Backup & Restore to make an iPhone backup to computer? It enables you to safely and selectively back up your iPhone data. Here is the step-by-step tutorial for iPhone backup.
Step 1Install and launch FoneLab, click "More" from the left modules. Choose iOS Data Backup & Restore to enter its main interface.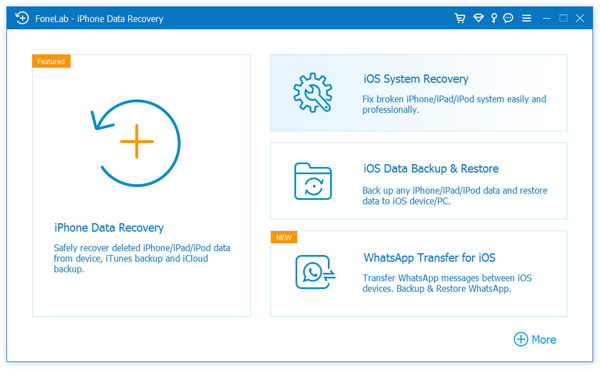 Step 2 You can now choose iOS Data Backup for iPhone data backup.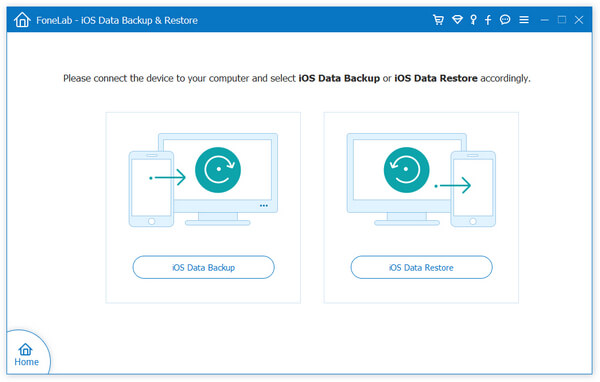 Step 3Connect your iPhone with computer. Two backup modes are provided for you to choose from, "Standard backup" and "Encrypted backup".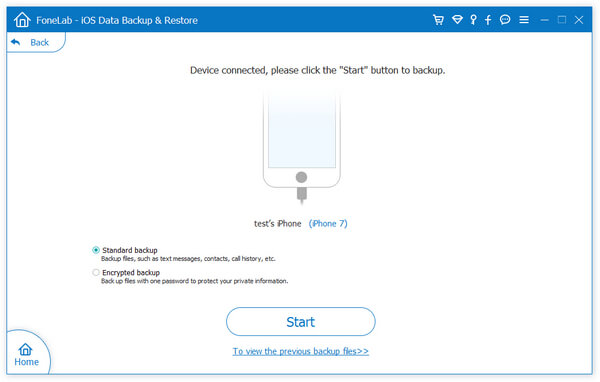 Notes: If you choose Standard backup, you need to select the data type. You can choose to backup contacts, messages, call history, photos, notes , App data, Safari bookmarks & history, Calendar, Reminder and so on.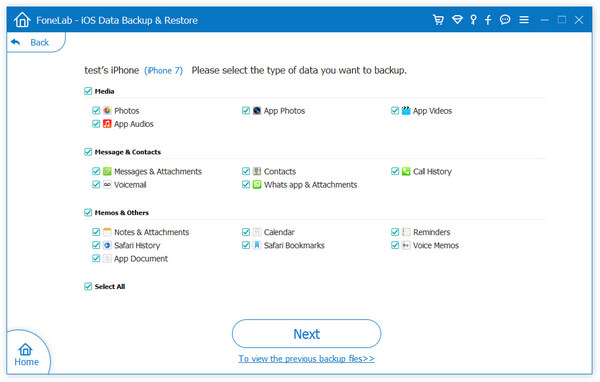 For "Encrypted backup", you'll need to set a encrypted password for protecting the backup. Keep well the password, as it will be needed when you restore iPhone from this backup. After that, you can select the file type for backup.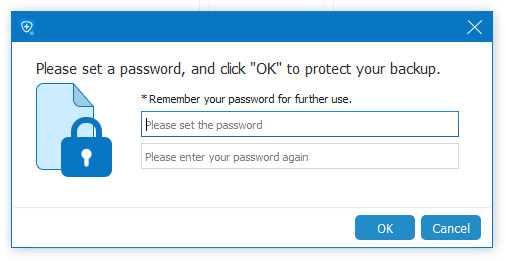 Step 4Click the Next button to move on and set the file folder for backup saving. Wait for the software to backup iPhone. After it succeeds to backup iPhone, you can learn the backup information like the backup size and path.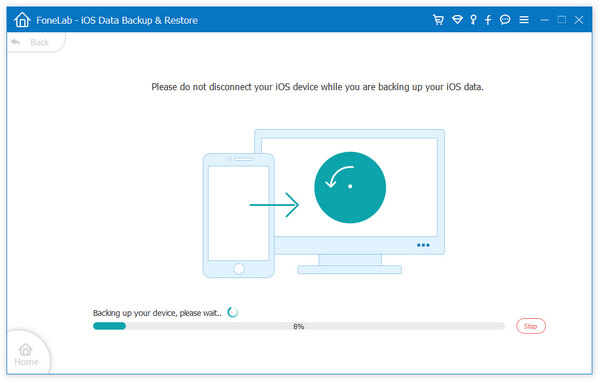 Step 5Click the OK button and you should find the backup from the list. Click it, and you are able to easily view the backup data.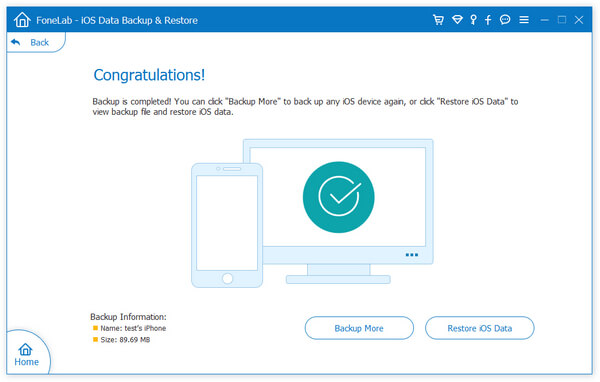 Restore iPhone from the backup to device or to PC
After you've made iPhone backup with the program, you can restore iPhone from the backup whenever you want.
Step 1 Click on iOS Data Restore from the main interface.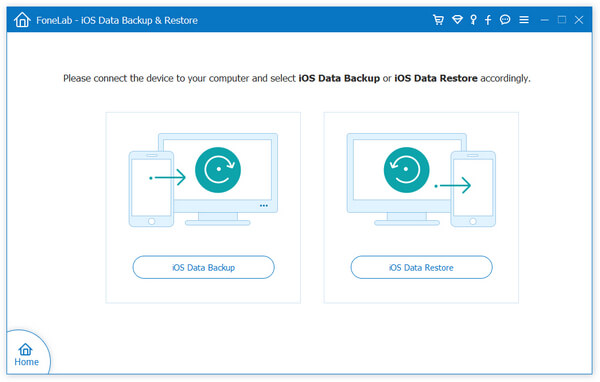 Step 2 You now can see all available backup files from the list. Check the backup time and size, choose the most relevant one and click the View Now button.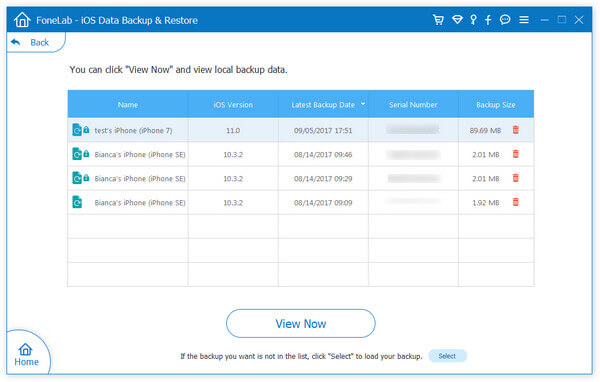 Step 3You are able to view the detailed backup data. Choose items that you want to restore.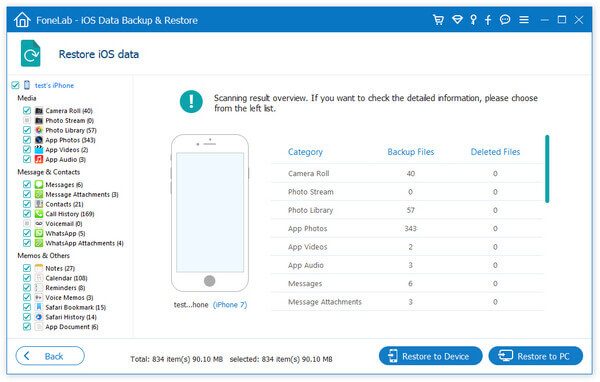 Step 4To restore iPhone from the backup, click Restore to Device. To restore iPhone data to your PC, click the "Restore to PC" button and set a file folder for saving. Hit the "Restore" button to confirm.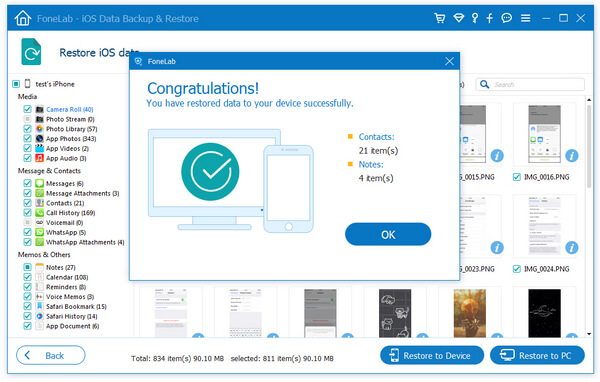 Notes: You are not able to restore iPhone from the backup using the free-trial version, but you can free restore iPhone data from backup to PC for 3 times. Currently, only contacts and notes can be restored to the iOS device. For all data restore, you can click "Restore to PC" button to meet your need. (Upgrade to No-limitation version?)
This article, we mainly show you 3 useful ways about how to restore iPhone. You can choose to restore iPhone from an iCloud backup, from an iTunes backup or from a backup you made with iOS Data Backup & Restore. Any other idea is welcome to be left below. Share this post if you like it.
Don't Miss: How to Recover Deleted Files on iPhone