It has been a decade since the first iPhone released on June 29, 2007. For the last 10 years, Apple Special Event attracts more and more attention all over the world and is got higher and higher expectation to launch next generation iPhone to make the world screaming every year. As we still remember when Steve Jobs brought the iPhone 1 in hand, this Smartphone did take our breath away and change the connection between people and technology. Since then, Apple release new iPhone every year on its Apple Special Event no matter it is stunning or not. This year, in 2017 Apple has released iPhone 8, iPhone 8 Plus and iPhone X which is as an anniversary edition of 10-year iPhone history and a beginning of the future. As it is really a suitable moment to look back the whole iPhone development history for the last 10 years, here we would like to dedicate this topic to the people who love iPhone as we do.
iPhone Releases Timeline and History
with Related Specification
When see the new iPhone X and iPhone 8/8 Plus, some people may wonder when the iPhone 7 come out? How about the release date of iPhone 6 and iPhone 6s? When is the first iPhone launch? You can get all the answers from the following chart which including all the iPhone features and specification you want to compare for different generation Apple iPhone.
Note: The release date and price is based on United States. Apple will launch the newest iPhone in different date for different countries, like Canada release day would be differ from India. And the price is contract-free price on United States. If you buy the iPhone with contract from carrier, the price would be different. In United States, you may purchase iPhone with plan from AT&T, T-Mobile, Sprint, Verizon, etc. in cheaper price.
What's New in iPhone X and iPhone 8/8 Plus
Since Apple introduced three brand new iPhones this year, you may wonder whether it is time to upgrade your old iPhone to this new one. Let's first check what is the difference between the new iPhone and the former iPhone model before making decision.
iPhone X, iPhone 8 vs iPhone 7: New Features after Comparison

OLED display
iPhone X is the first model for Apple to use OLED display after using IPS LED displays for 10 years. OLED technology can allow richer colors and deeper blacks compared the IPS LED. Even Samsung has been using OLED displays in its devices for years, iPhone X is first one for Apple and iPhone 8 still keep using IPS LED.

Home button
Finally, Apple abandons home button on the new iPhone X. And the TouchID, which was built into the home button, has been replaced by FaceID on the iPhone X. It would be total different user experience in operation from the former iPhone models. However, iPhone 8 and iPhone 8 Plus still keeps TouchID and home button.

Face ID
Apple introduces FaceID, a facial-recognition security system to allow you unlock your iPhone with your face. Since FaceID uses iPhone X's new depth sensing camera to verify your features, you cannot fool it with a photo as you fool Samsung's system.

What's more
- New A11 Bionic processor;
- Primary 12-megapixel camera and 7-megapixel selfie camera;
- 4K at 60, 30 and 24FPS, 1080p slo-mo at 240FPS video recording capabilities;
- Wireless and fast charging
- IP67 water and dust resistance
- Maximum screen brightness and 3D Touch
iPhone X vs Samsung Galaxy S8/8+
Besides comparing the new iPhone with the former model, let's also make a comparison between iPhone X and Samsung latest model Galaxy S8 and S8+ released earlier this year to see the difference.

Appearance
The new iPhone is a bit shorter and thinner yet wider than new Galaxies. iPhone X only offer Space Gray and silver while Samsung offer more colors including black, silver, gray, gold and blue. For the build, iPhone X uses stainless steel and glass while Galaxy phones use aluminum and glass.

Display
iPhone X is 5.8-inch while Samsung Galaxy S8 and Galaxy S8+ are 6.2-inch. Galaxy (2960x1440 570/529 ppi) has higher resolution than iPhone (2436x1125 458 ppi). For screen, iPhone at the first time introduces Super Retina OLED while Samsung still uses its Super AMOLED.

Function
As iPhone X cancels home button, now both iPhone and Galaxy are without home button. Both of them support Face recognition, however, Apple's tech seems more advanced. Samsung keep fingerprint sensor on the back while iPhone X does not support Touch ID anymore.

What's more
Both the models support wireless and fast charging. Galaxy S8 runs Qualcomm's latest and greatest Snapdragon processors while iPhone X runs Apple's newest chip -A11 Bionic. And iPhone X has Apple's new operating system iOS 11 while Galaxy series with Android 7 Nougat. Last but not least, the iPhone X price is higher than Galaxy S8/S8+.
Should I Change to New iPhone X/8/8 Plus or Not
After getting the basic knowledge of the new functions of the latest iPhones, you may still wonder if it is time to upgrade to the newest iPhone or switch from Android phone to iPhone. Check the following tips before making your decision.
Update to iPhone X/iPhone 8/8 Plus
With the full consider for the above new features, there is one more may make some people interests the iPhone X - Animoji. You may be familiar with emoji keyboard on iPhone and love to send emoji messages to your family and friends. If so, you may like the Animoji feature as it can mirror your expressions in 12 Animoji to reveal your inner panda, pig or robot. Moreover, iPhone X also has better power efficiency to last up to two hours longer between charges than iPhone 7, so you do not need to worry about iPhone battery die so fast. Of course, there are more features will motivate you to buy the new iPhone if you care less about the high price. And you can sell the old iPhone on online stores like eBay, etc. or join the Apple iPhone upgrade program to save some upgrade money.
Things you need to do before selling your used iPhone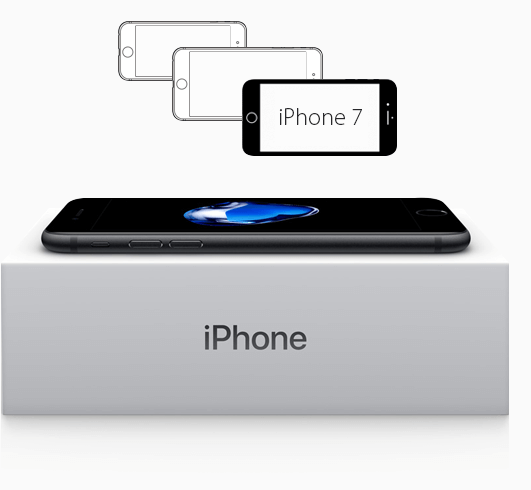 Stick with your iPhone 7/6/5
In fact, if your iPhone still works well and the new iPhone does not seem so attractive to you, you can still use your iPhone for a while. As iPhone 8 and 8 Plus do not show up lots of outstanding features than iPhone 7, so it may be a necessary to change your iPhone now. In order to keep your iPhone in high performance, you may need to do some maintenances to keep it as fresh and new as the day you bought. You may need to clear iPhone cache to free up storage on iPhone and avoid iPhone slow problem. As you may get a lot of data on your iPhone, if you do not want to delete them directly from your iPhone to avoid important things lost, you can first sync iPhone to iTunes or sync iPhone to computer to keep a backup of your data.
10 Common Problems and Solution for iPhone
(iPhone X/iPhone 8/8 Plus included)
No matter you are updating your iPhone or not, the following problem seems not avoidable on most iPhone usage. If you occur one or some of the problem, how can you solve it in a quick and easy way? Check the following issues and find the solution according to this problem one by one.
Note: When fix those problems, you cannot sure if the fix process will do harm to your iPhone data or not. So better backup your iPhone data before fixing and if you did lost some data, get it back with professional iPhone data recovery software before make further operation.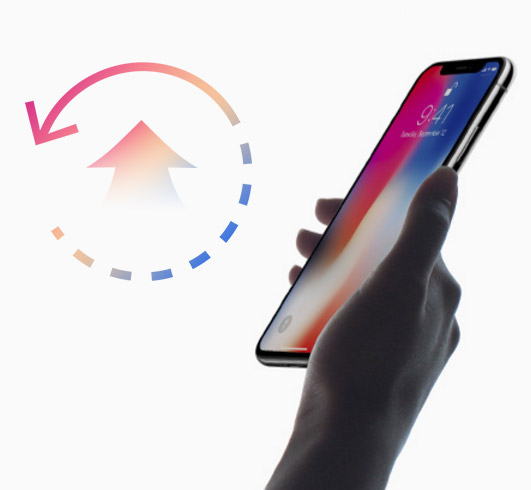 Other Things You May Interest When Switching
to iPhone X/iPhone 8/8 Plus
We can do lots of things with our iPhone now and iPhone did give us great experience in using it. No matter what kind of iPhone we are using now, all of us may concern the following things about iPhone.
Will you update to iPhone X, iPhone 8 or iPhone 8 Plus?
You can share your thoughts with us by leaving us messages on the discussion section.