How to Fix iMovie Crashing Problem
iMovie is a very popular video editing program for Mac and iOS users. It offers you a better way to enjoy videos and tell stories like never before. However, there are many problems in iMovie. Many users complained the iMovie crashes problem. Don't worry. We will show you how to fix iMovie keeps crashing issue. If you are trapped in this situation, you can keep reading to find the ways to get out of iMovie crashes.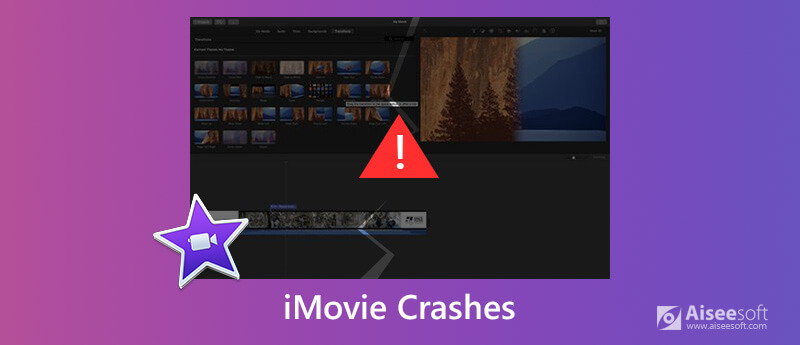 Part 1. Why iMovie Keeps Crashing on MacOS
There are a number of possible reasons that might explain why iMovie keeps crashing. Here we will cite several reasons to illustrate why iMovie could crash.
1. The reason may be that your iMovie version is not compatible with the MacOS version installed on your Mac.
2. The project file might be corrupted with some undetected viruses.
3. The video codecs or formats of your project file could not be supported by iMovie. iMovie is compatible with common video codecs, such as MPEG-2, AIC, AVCHD DV, H.264, and MPEG-4.
4. iMovie has a lot silent errors and mild viruses that can lead to the sudden crash.
5. The composition error caused by mistakes in grammar and spellings can be blamed for iMovie.
Part 2. How fix iMovie Crashing on Mac
Solution 1. Upgrade iMovie Version
New iMovie update (10.1.14) for macOS through the Mac App Store consists of a few bug fixes and improvements. You can free update iMovie to solve the iMovie keeps crashes issue. Upgrading iMovie version can be the best way to fix iMovie crashes.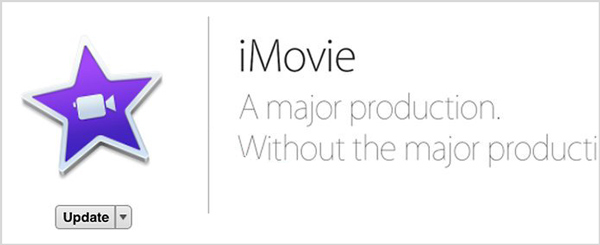 Solution 2. Delete iMovie caches
If you don't want to make your iMovie update, you can use the second way to fix iMovie keeps crashing. It is a net friend's helpful answer to fix iMovie crashes.
1. Click on Finder at the lower left corner.
2. Click GO on the upper side of the screen.
3. You will see a drop down menu. Press and hold the alt-option key on the bottom left side of your keyboard. Library will appear on the GO drop-down menu.
4. When you enter the folders, locate the folder named Caches and click on it.
5. After that, you need to find cache.mov and cache.plist files to delete.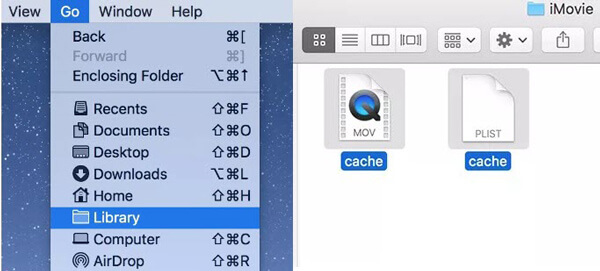 Solution 3. Delete Preferences
After launching iMovie, press option and command key at the same time until you see the window where you need to confirm to delete the preferences. Then, click on Delete Preferences.

Solution 4. Use iMovie Alternative
Maybe the best way to fix iMovie crashes issue thoroughly is to get another "iMovie". Various video editing tools on the internet can help you do all kinds of editings on video. Here we sincerely recommend the professional Mac Video Converter Ultimate to help you do that job. Multiple features are designed in this powerful video editor. iMovie can be replaced by it to fix the iMovie crashes issue. You can free download it and have a try.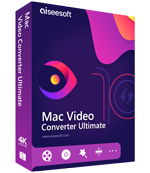 Downloads
Rotate/crop/clip/merge video, add watermark.
Customize output video effects and enhance video quality.
Add or adjust audio tracks & subtitles to your video project.
Preview the changes in the video in real time during the whole video editing process.
Convert videos to any popular format.
Steps to Edit Videos with Mac Video Converter Ultimate
Step 1.
Download, install and run Mac Video Converter Ultimate on your Mac. Then, load your video files by clicking the
Add Files
option on the menu bar.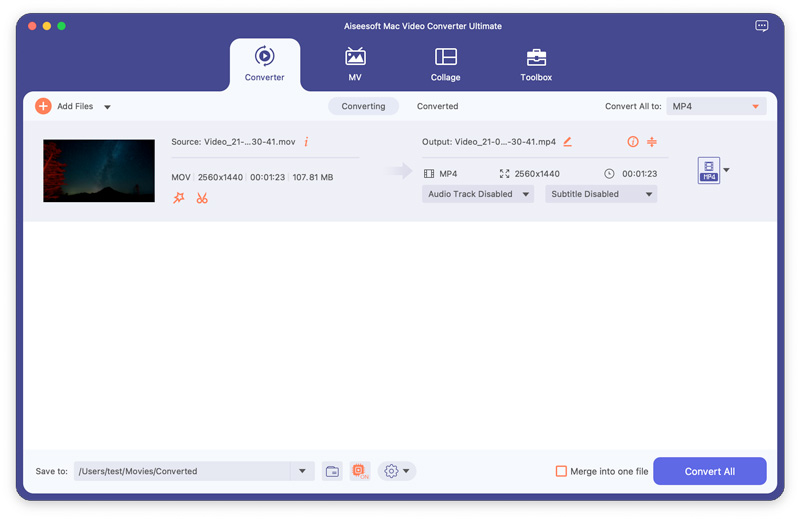 Step 2.
After loading the video file, you can click the
Edit
option on the menu bar and then you will enter into the Edit window. You are provided with 6 main functions to edit your video.
Rotate video
In the Edit window, choose the Rotate function. There are four options to flip you video: Rotate 90 clockwise, Rotate 90 counterclockwise, Horizontal flip and Vertical flip.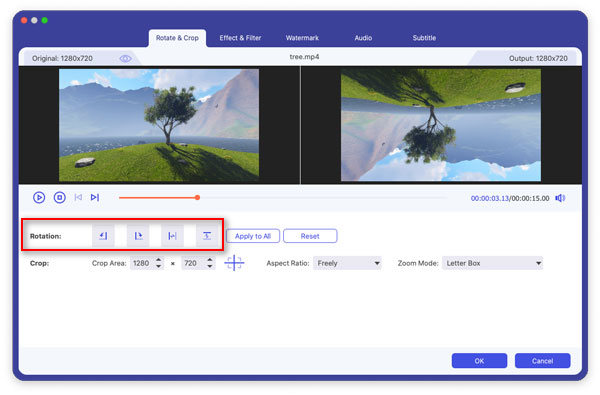 Enable 3D effects
Navigate to the 3D function and then you need to check the box ahead Enable 3D Settings. Then, you can choose the mode to split screen.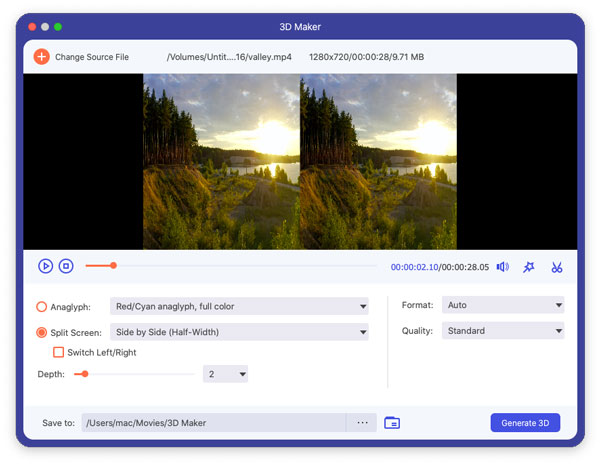 Crop
Go to the Crop function, and then you can customize the size and position of the crop area, select the aspect ratio, and choose the zoom mode as you like.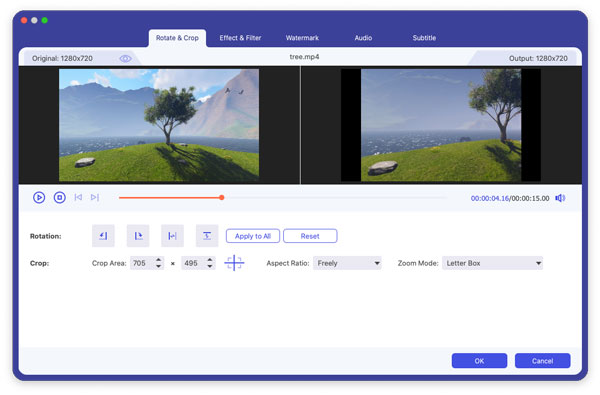 Apply effects
Under the Effect function, you can adjust brightness, contrast, saturation, hue, and audio effect.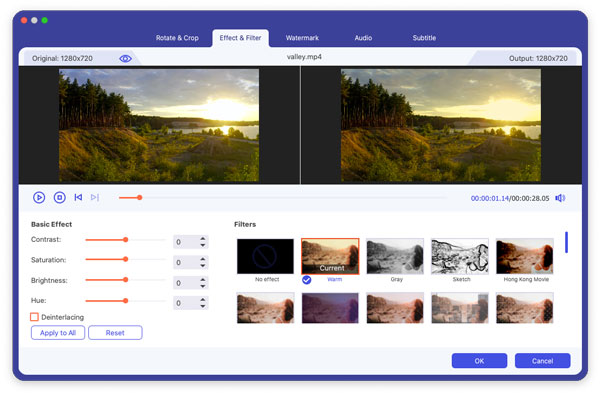 Enhance video quality
The Enhance function offers 3 options to improve your video quality, including upscale resolution, optimize brightness and contrast and remove video noise.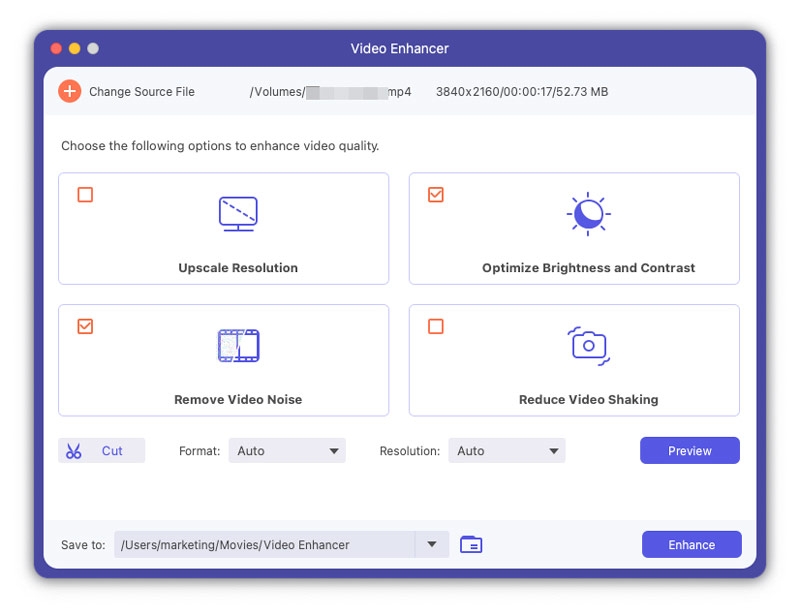 Add watermark
You are able to add text or image watermark to your video.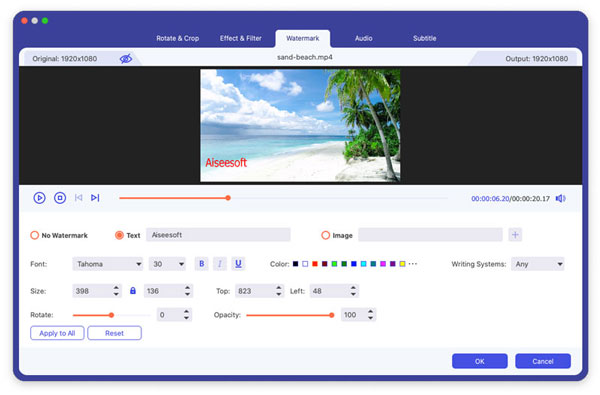 Check how to use Video Converter Ultimate: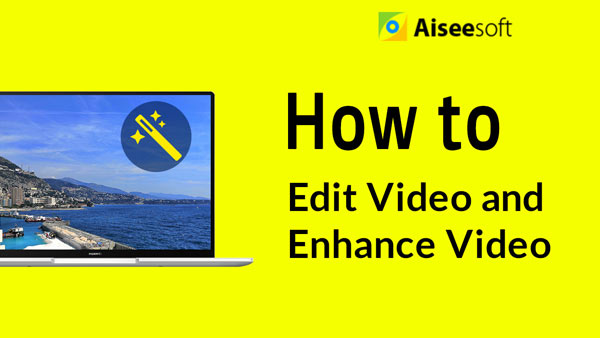 Part 3. FAQs of iMovie Crashing
2. Can I import online videos to iMovie?
Yes, you can import online videos to iMovie for editing. But you need to make sure whether the video format is supported by iMovie. Usually, the video file is FLV or MP4 format. To import the video successfully, you might need to convert FLV or MP4 to MOV.
3. Can I use iMovie on my Windows PC?
iMovie is only available for Mac. However, you can use other video editors for Windows. You can read this post to learn about the top 10 iMovie alternatives: iMovie for Windows Software on Windows 10/8/7.
In this article, we mainly talk about the iMovie crashes problem. We tell you three ways to fix iMovie keeps crashing. Hope you can handily edit your video after reading this post.

Leave your comment and join our discussion