Best Photo Management Software
It is said that a picture is worth a thousand words, so it makes sense that the photo has become a popular method to record and share wonderful moments around the world. Plus, as the camera technology on smartphone continues to improve, people are producing oceans of images today.
In result, photo management has become a new challenge.
In this article, we are going to identify and display the best 10 iPhone photo manager software for you.

iPhone Photo Manager
Part 1: Best 5 professional photo managers
A professional photo manager usually provides a variety of pro-level features and integrates AI and other advanced technology. Here we list 5 best professional photo managers.
Top 1: Aiseesoft MobieSync
MobieSync is not only a photo manager, but also an iOS data transferring tool.
Transfer photos, videos, and other data from iPhone to computer.
Available to data migration between iPhone and computer or another iOS device.
Manage photos on iPhone without damaging existing data.
Support all models of iPhone, iPad and iPod Touch.
Compatible with Windows 10/8/8.1/7/Vista/XP.
Top 2: CyberLink PhotoDirector 9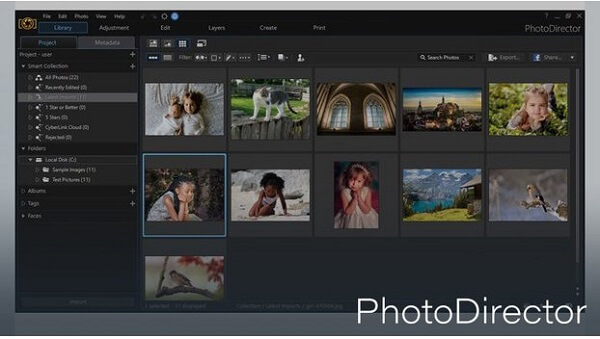 Main features:
1. Group your photos on local hard drive by name, time or more.
2. Make GIFs as GIF creator with your photos simply.
3. Fix your photos and correct colors automatically.
4. Provide several video editing tools.
5. Support photos with motion and 360 degrees photo.
Pros
1. As the reliable photo management software, PhotoDirector 9 is pretty easy to use.
2. The ability to create animated GIFs is attractive for sharing on social media platforms.
Cons
1. PhotoDirector 9 only supports 6 photo formats.
2. It is more expensive than other photo management software.
Top 3: MAGIX Photo Manager Deluxe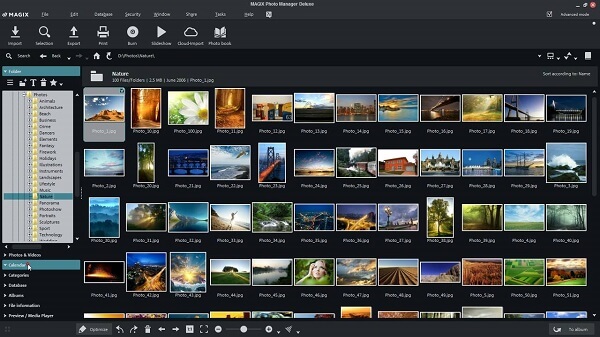 Basic features:
1. Archive your photos, videos and animated pictures simply.
2. View images in various modes, like thumbnails, full-screen, etc.
3. Sort and organize your photos and videos with ease.
4. Edit pictures with basic video editing tools.
5. Increase the quality of your photos when managing.
Pros
1. The photo management software provides numerous sharing options.
2. The user-friendly interface allows you to navigate easily.
Cons
1. The built-in video editing tools are limited.
2. It does not support 360 degrees photos or other advanced photo technology.
Top 4: Corel PaintShop Pro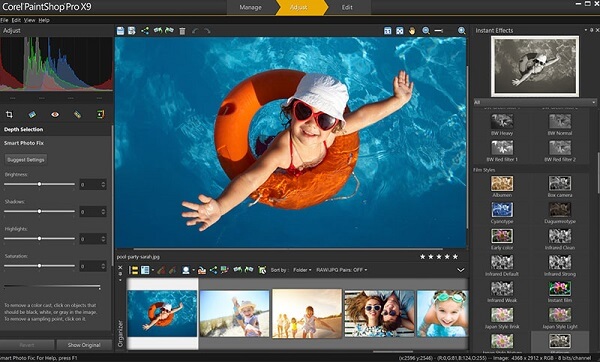 Principal features:
1. Offers a simplified interface for beginners and another more advanced one.
2. Integrate a powerful collection of photo editing tools.
3. Optimize your pictures for presentations or web use.
4. Share photos to Facebook, Twitter, Pinterest and other social media.
5. Beautify portrait photos and process raw images simply.
Pros
1. This photo manager is available to both beginners and advanced users.
2. It will correct various aspects of your photos automatically.
Cons
1. The program is very large and needs a lot of space when processing photos.
2. It takes much more time to do file processing.
Top 5: ACDSee Photo Studio Professional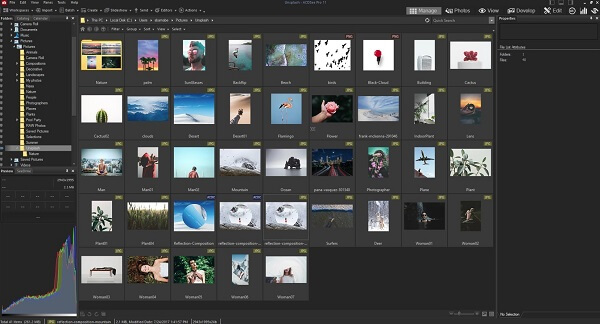 Attractive features:
1. Support RAW, JPG, PNG, and other photo formats.
2. Contain extensive digital asset management capacities.
3. Edit your photos with built-in photo editing feature.
4. Utilize lens to correct distortion, balance and colors.
5. Offer plentiful photo editing tools.
Pros
1. The photo management software offers a mobile app as well.
2. Though it is a paid program, the price is affordable.
Cons
1. It is slowing when cataloging photos and pictures.
2. ACDSee is not compatible with Mac OS X.
Part 2: Top 5 free photo managers
If you prefer to free photo management software, you can get a top-list in this part.
Top 1: Photos for OS X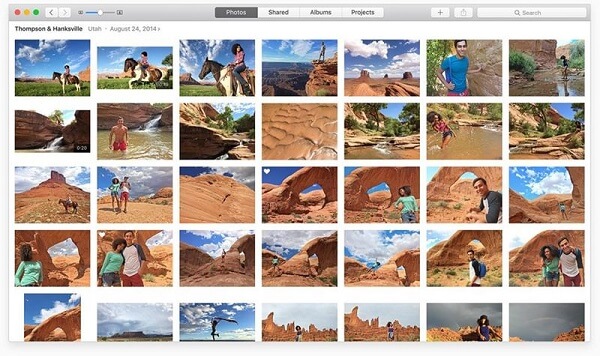 Key features:
1. Manage photos on iPhone, iPad, and Mac OS at the same time.
2. Compatible with almost all Apple's devices.
3. Stream your pictures to Apple TV simply.
4. Sync images between iOS devices and Mac computers.
5. Offer a variety of picture manipulation tools, like filters and more.
Pros
1. Users can view photos in moments, collections, years and more modes.
2. It is able to share photos via iCloud or AirDrop.
Cons
1. It lacks some features, such as advanced photo editing tools.
Top 2: Photos for Windows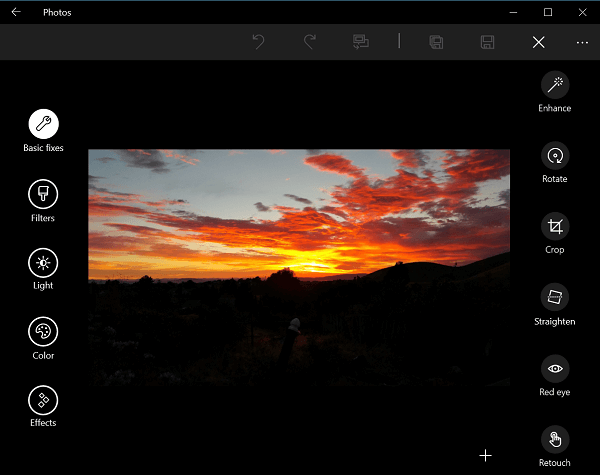 Main features:
1. Offer a pack of photo editing and management tools.
2. Pre-install on Windows 10.
3. Fix and correct your photos in a single click.
4. Retouch, rotate, straighten or crop your pictures simply.
5. Manage photos on iPhone and other mobile devices.
Pros
1. This photo manager is completely free to use.
2. The interface is intuitive.
Cons
1. The photo editing tools are limited.
Top 3: Shotwell for Linux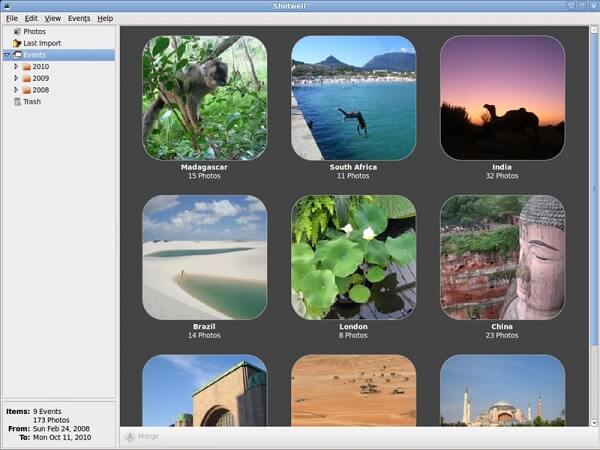 Basic features:
1. Import photos from your hard drive or external devices in batch.
2. Organize pictures by time automatically.
3. Correct red-eye and other problems simply.
4. Offers basic photo editing tools, like crop, rotate, etc.
5. Adjust color, resolution, contrast and other parameters.
Pros
1. The straightforward interface is easy to navigate.
2. This photo manager allows users to share photos to Facebook, Flickr and Picasa directly.
Cons
1. It lacks few useful photo management capacities.
Top 4: IrfanView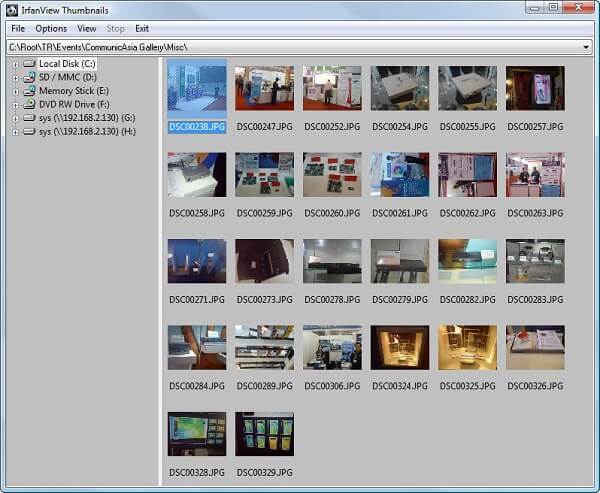 Principal features:
1. Support the popular image formats, like JPG, PNG, GIF, BMP, etc.
2. Edit your photos like professional image editing tools.
3. Extend with various additional plugins.
4. Convert photos to another format in bulk.
Pros
1. This photo manager contains rich features related to image viewing, editing and converting.
Cons
1. It cannot read or deal with RAW images, and you have to convert RAW to JPEG, JPG, PNG, etc. first for managing.
Top 5: JetPhoto Studio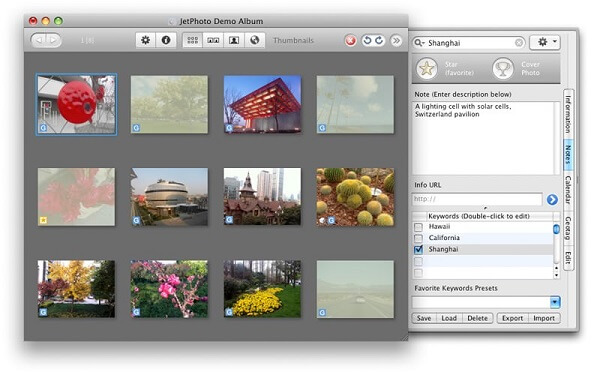 Attractive features:
1. Create photo album based on your needs.
2. Automatic enhance and correct your photos.
3. Edit photos in batch, such as resize and more.
4. Manage your photos by notes, tags, time, etc.
Pros
1. The photo management software could keep and read camera information of your photos.
Cons
1. It is only free for personal use.
Part 3: How to manage iPhone photos
If you want to manage iCloud photos or other images on your iOS device, MobieSync is the best option you can find. You can learn the step-by-step workflow below.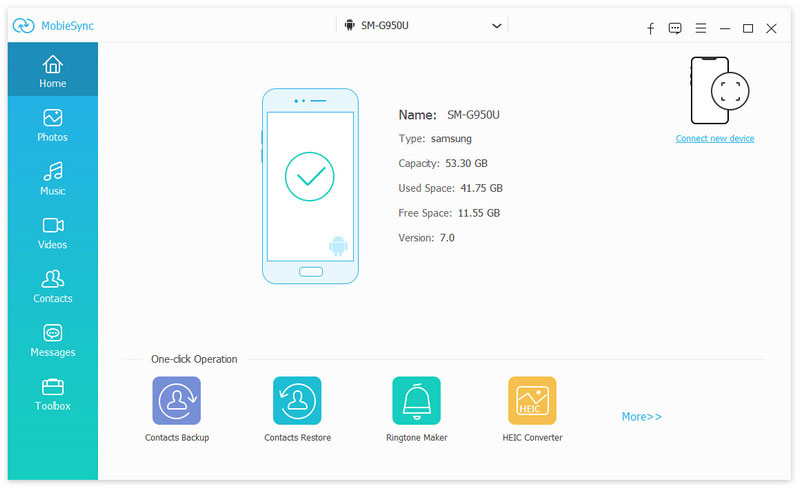 Step 1 Connect your iPhone to your computer
Install MobieSync on your computer and start it. Next, connect your iPhone to your PC using the Lightning cable. The program will detect your device spontaneously.
Tip: To transfer photos from iPhone to another iOS device, connect both of them to your PC.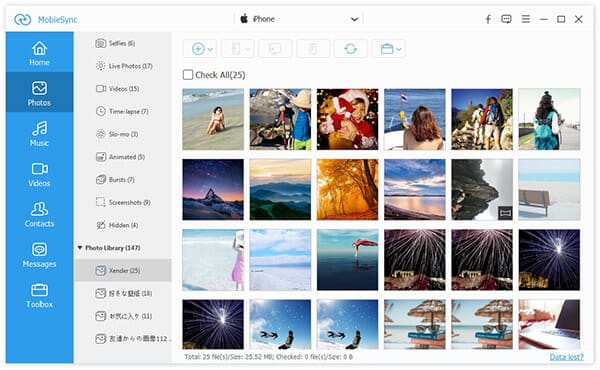 Step 2 Manage iPhone photos on PC
Click the Photos tab on the left side, and you will be presented all the photos on your iPhone. You can preview these photos in thumbnail and delete unwanted ones with the Recycle Bin icon on top of the window.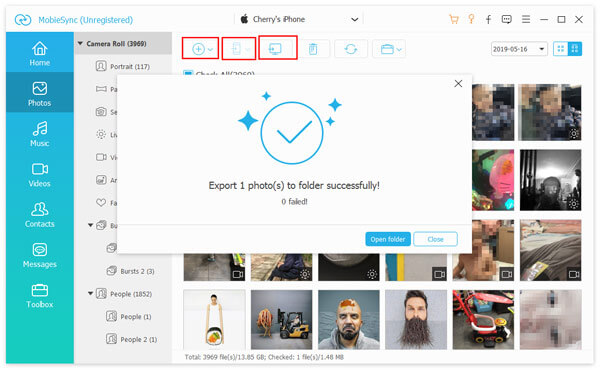 Step 3 Transfer photos between iPhone and PC or another iPhone
Select all photos that you want to backup to PC or transfer to another iOS device and locate the top ribbon. Click the PC icon to migrate your photos from iPhone to PC. The iPhone icon is used to sync photos from iPhone to another iPhone.
Conclusion
Can you imagine that you need to organize hundreds of millions of photos after holiday travelling? In fact, it just takes a few seconds to achieve the task, if you have a proper photo manager tool. Now, all you need to do is to read our reviews and discover your favorite tool.