How to Record a High-Quality Voice Over
For different reasons, you will have the need to record a voice over. For instance, when you make videos, especially some how-to and explainer videos, you need to capture a high quality voice over. Or you just practice to become a voice actor.
In fact, there are many essential tips about how to do voice overs. If you are beginner, you need to record your voice overs at home and practice more. Do you know how to record a voice over?
This post will give you some basic information about what voice over is. In addition, we will show you how to record a high quality voice over. What's more, you can get some useful tips about how to do voice overs.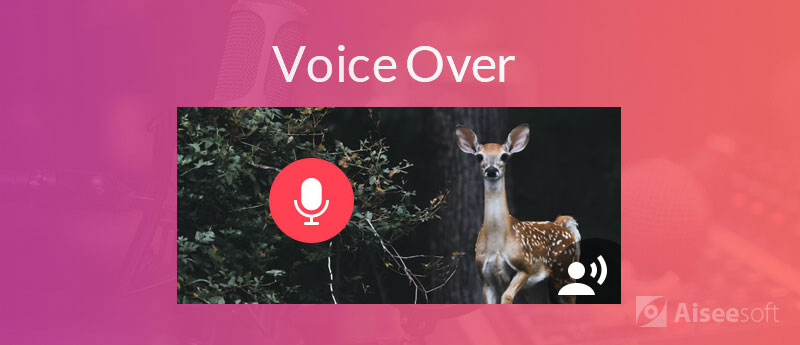 Part 1. What Is Voice Over
To put it simple, voice over is just someone speaking while a video is playing. In most cases, the voice over man is not directly in the scene. Start from commercials to feature-length movies, you will hear a voice over. Actually, voice over is a great way to get information directly to the audience.
As the communications developed, voice over acting became more common in radio and animated cartoons. It can range from voice over for gaming, commercials, videos, cartoons and more.Voice acting is the art of doing voice overs. In fact, voice-over acting still remains unseen and largely unknown by most people. Good thing is, nowadays, voice acting is increasingly getting noticed and gaining recognition.
Part 2. How to Record a Voice Over
As it mentioned above, voice acting is getting popular these days. You can do a good voice over at home thanks to improvements in microphones, computers, and audio equipment. Now we back to the question, do you know how to record a voice over?
To record a voice over, you should capture audio from both system audio and microphone. Here we strongly recommend the powerful voice over recorder for you. It can help you make voice over recording with high quality.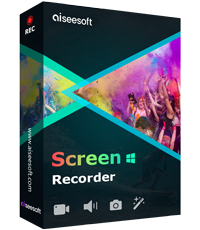 Downloads
Record audio from both microphone and system audio on Windows PC and Mac.
Record the voice over while playing video and background music.
Capture streaming audio, online music, and microphone voice with high quality.
Powerful editing features to edit captured video and audio file.
Capture online videos, conference, games, podcast, webinars, Skype call, etc.
Steps to record a voice over
Step 1.
Double click the download button above and follow the instructions to quickly install this voice over recorder on your computer. Run it and choose the Video Recorder option when you enter the main interface. If you only want the audio track, here you can use the Audio Recorder feature.
Step 2.
When you want to record a voice over, you may also have the screen recording need. Here you can set the recording area based on your need.

Step 3.
Then you can set the audio recording settings. To capture voice over, ensure you turn on both system audio and microphone.

Step 4.
After all these settings, you can start to record your voice over. Click on "REC" button to begin the recording process.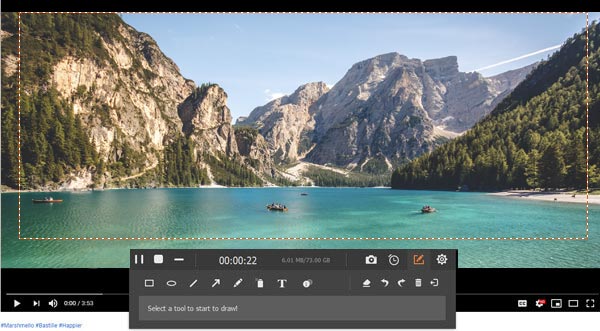 As a professional video and audio recorder, it has the capability to record online YouTube videos, capture Skype calls and more. Just free download it and give it a try.
Part 3. Some Tips about How to Do Voice Overs
Here in this part, we will talk about some tips about how to do voice overs. In fact, the voice acting is more like a massive subject. So here we only cover some essentials here. We won't tell you too much about the professional equipment or studio.
1. Care your really voice
Though there are many voice changing apps or effects offered on the internet, you don't have to supercharge your voice to get a recording that sounds current. All you need is to speak clearly and decide where your voice character fits in the background music or narration spectrum.
2. Practice more
You may feel strange when you first hear your voice from from your speaker. You can speak slightly and practice more to get the best vocals from speaker.
3. Listen carefully
After recording your voice overs with any sound recorders, you need to listen to these captured voice and try to fix some bad parts. You can get a good pair of headphones or monitoring speakers for listening carefully.
4. Get professional training
Besides practising more, you need to pay attention to the technical practice. You can read and do drill with tongue twisters, diction and pronunciation exercises, and breathe exercises. Moreover, you need to breath life into words. You should interpret copy and scripts with focus on adding expression and life.
5. Find the right spot
You can't directly get a professional studio. But you can easily find a good spot in your house for the voice over recording. Here you can read aloud in each room and listen carefully to find out if any room is suitable.
Conclusion
We mainly talked about voice over in this post. We shared a professional voice over recorder to help you easily capture your voice over. Moreover, you give you some useful tips about how to do voice overs. If you still have any questions, you can leave us a message in the comment.