How to Root Android Phone with iRoot on Computer and Device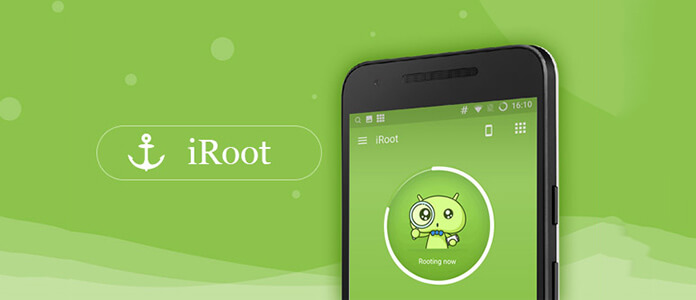 As you know that rooting an Android device has many advantages for users. While most Android users do not root their device because they think the "Root" needs tech background. In this article, we will show you how to easily root your Android device with iRoot, the professional rooting tool.
Part 1. What is "Root"
"Root" is the particular to Android users. According to the explanation from Wikipedia, rooting is the process of allowing users of smartphones, tablets and other devices running the Android mobile operating system to attain privileged control (known as root access) over various Android subsystems. In brief, rooting will enable Android users to uninstall pre-installed apps on phone for optimized management.
Part 2. Attention you need to pay before rooting your Android phone
➤ Rooting benefits you by installing custom ROMs and removing preinstalled crapware, while it may brick your device or miss the chance of warranty. So you had better think twice.
➤ You need to get enough charge of your phone with battery up to 85% coverage for rooting preparation.
➤ Root is risky, so you had better back up Android contacts, messages, photos, music, etc. to PC or other portable device before you root phone.
You will not miss: How to transfer Android SMS to iPhone.
➤ Find a rooting tool for your Android phone. Here we recommend iRoot. iRoot is best one click Android root software for free. It has PC version and APK file. Get the one you want and follow the guide as below to root your phone conveniently.
Part 3. Steps of rooting Android phone with iRoot
Root Android phone with iRoot on computer
Step 1 Install iRoot for PC
Click the download link of iRoot for PC, download and install this software to your computer.
Step 2 USB debugging
On your Phone, debug USB mode by tapping "Settings" > "Develop options" > slide "USB debugging" to ON, which will enable you to manage your phone without notifications on computer.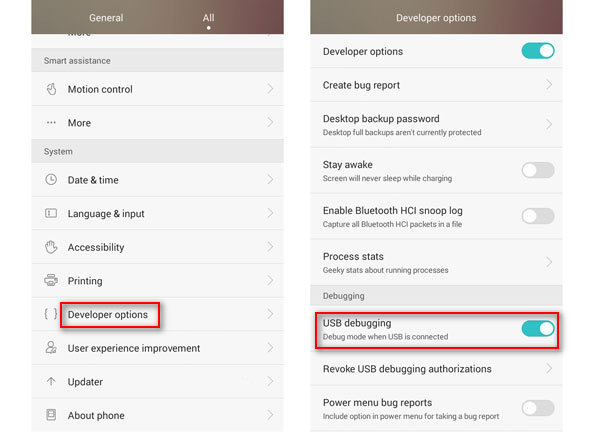 Step 3 Connect phone to PC
Plug your Android device to computer with USB cable, and run iRoot, click "Connect" and iRoot will detect your phone automatically.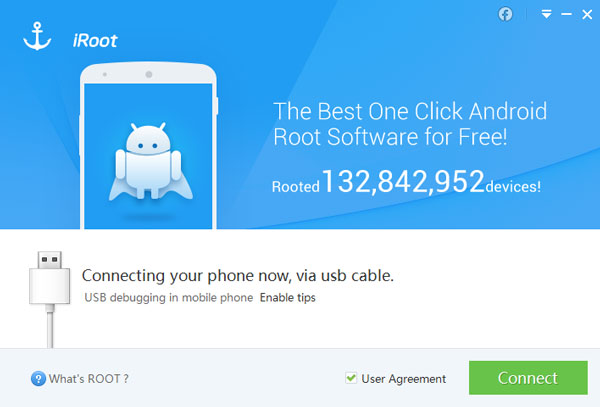 Step 4 Root Android phone with iRoot
After iRoot detects your phone successfully, click "Root" to start to root your phone. The rooting process will take seconds. So please give some patience. After rooting process succeeds, your phone will reboot automatically.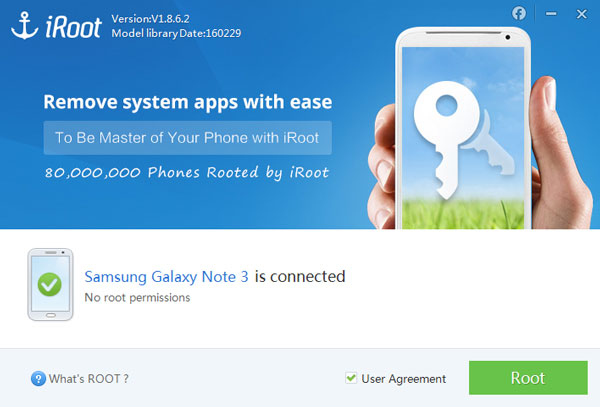 How to root Android phone with iRoot APK file
If you do not want to connect phone to computer for rooting, here you are able to root your phone with iRoot APK file. It is designed for rooting on your phone directly.
Step 1 Install iRoot APK
Download iRoot APK file to your phone. Then find it and install it on your Android phone. For successful installation, you are required to hit "Setting" > "Security" > tick "Unknown sources" > "OK" to install unknown sources, iRoot APK on your phone.
Step 2 Root Android phone with iRoot APK
After successful installation of iRoot APK, tap it to run this rooting tool. In the interface, you just need to choose "Get Root access" to begin to root your phone. After your phone is rooted, it will reboot automatically. You need to wait patiently.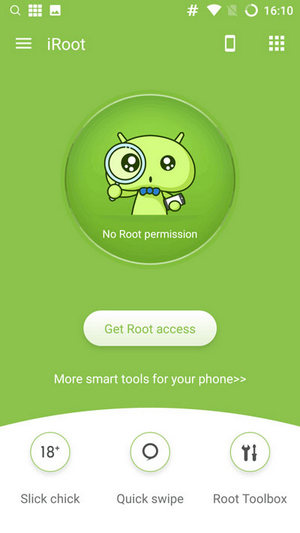 iRoot is not 100% guarantee of rooting all Android phone. You can check if your Android device is in the list of iRoot supporting devices to root.
Root Android Device with iRoot on Mac
If you are Mac users, as there are few safe and reliable root rool supporting rooting Android phone on Mac. So we highly suggest you root Android with iRoot on PC.