How to Calibrate iPhone Battery and Save iPhone Battery Life
Have you ever met the situation that your iPhone battery percentage is jumpy? In another word, you just fully charged your iPhone and then put it aside. However, when you turn it on several minutes later, it dropped to 60% or even lower. It is frustrating if you only take your iPhone outside but sadly to see the iPhone battery is running dry. To solve this problem, you need to calibrate iPhone battery to get the accurate percentage. Fortunately, you can know how to calibrate iPhone to fix iPhone battery issues and tips to keep it in good condition here.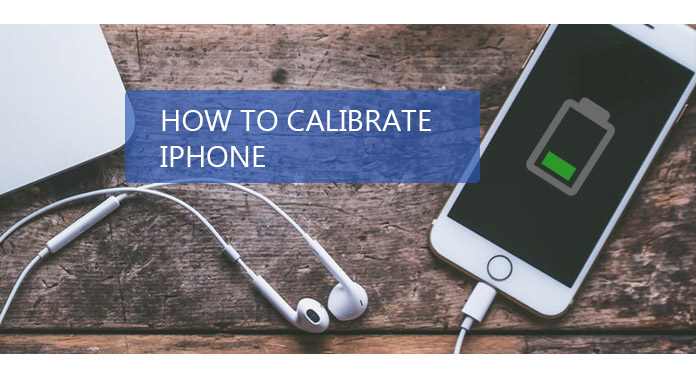 Calibrate iPhone Battery
Part 1. Why do We Need to Calibrate iPhone Battery
There is the battery icon in the top right corner of your iPhone showing the amount of power left. And most people prefer to set the iPhone battery percentage to see how much time iPhone can work more directly. The more time you use iPhone, the shorter iPhone battery life is. But if your iPhone battery percentage shows unreliable or jumpy, then you need to calibrate iPhone battery to condition the battery accurately.
Moreover, the iPhone battery calibration should be operated every month of discharging and recharging. And every time you upgrade iPhone, you should calibrate iPhone to remove the bad influences that new features may bring. You can open "Settings", choose "General" and then locate "Time since last full charge" to see "Usage" and "Standby". With accurate battery percentages and battery indicators, you will not suffer unexpected shutdown of iPhone any more.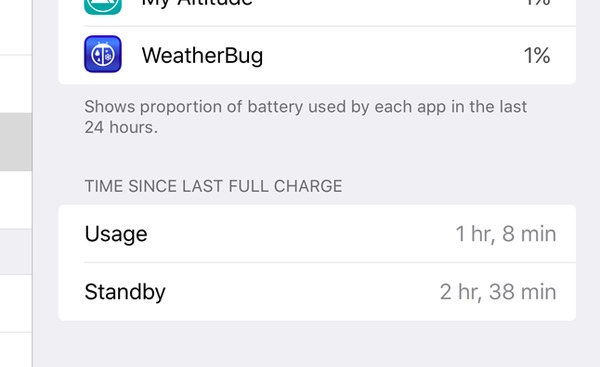 Why do we need to calibrate iPhone battery
Part 2. How to Calibrate iPhone Battery
You can find these or those questions raised online about iPhone battery performances. You can read and see whether you have the similar battery issues or not.
- "My iPhone 5 is turning off with 20% battery life showing. I have done all the updates. But when I plug in, the battery life jumps to 30% left immediately."
- "I just operate iOS 16 update. But My iPhone 7 was shutting down for a bit also at 60%. And sometimes my battery recharge without charging."
As time goes by, your iPhone battery will not perform as good as before. And there are also some causes that lead iPhone battery shortage. To solve this problem, you have better perform iPhone battery calibration at least once a month or after every iOS update.
Step 1 Drain the iPhone battery completely
You need to run out battery completely before calibrating iPhone. Make sure that there is no battery life left. In another word, if there is still 2% battery life shown, you may fail to properly calibrate iPhone battery. The right way is to play the video through wireless connection until it drains the battery. Or you can leave your iPhone aside without doing anything for several hours until it switches off automatically. Turning on the flashlight and turning up the screen brightness are also good ways to consume your battery. If you are not hurry to use your iPhone immediately, you have better leave it for several hours. Sometimes even your iPhone powered down, there is still 2% or 3% charge left to protect your data safe.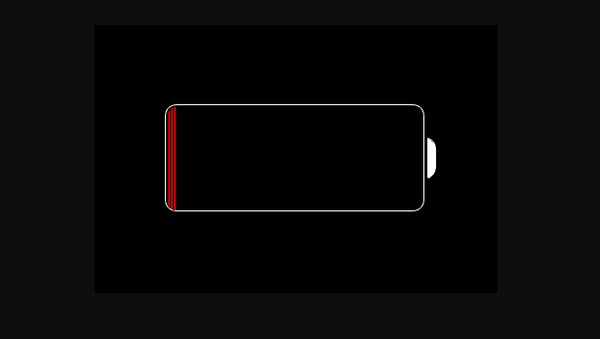 Drain the iPhone battery completely
Step 2 Fully charge iPhone
You may receive the notification that warning your iPhone has run out of battery, just close it and wait for automatic shutdown. Later, plug iPhone into the charger without any interruption until it shows the maximum 100% battery charge. Your iPhone will be turned on automatically after being charged few minutes. So press the sleep/wake button and slide off the switch off your iPhone to keep further charging. Actually, 100% iPhone battery only means you can get the expected maintenances. But it is far from being fully charged. If you need to calibrate iPhone battery compass, you need to charge iPhone for another two hours after it has reached 100%. Remember to use official wall socket Apple charger during the whole iPhone charging.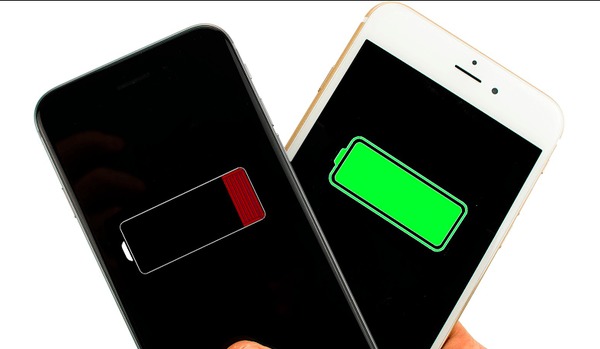 Fully charge iPhone
Step 3 Warm restart your iPhone
Hold and press Home and Power buttons until the Apple logo appears. Do not release them even though you see the iOS shutdown menu. Later, boot up and reset your iPhone to calibrate iPhone battery sensor accurately. You need to repeat the whole process to fully discharge, fully recharge and fully reboot iPhone to accurate iPhone battery calibration successfully.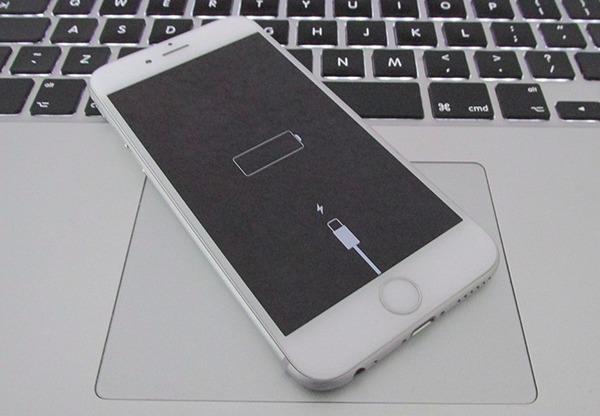 Warm restart your iPhone
Since the new iPhone X/8/8 Plus has been released, you can use above iPhone battery calibrations to fix and reset iPhone battery step by step.
Part 3. Tips & Tricks to Save iPhone Battery Life
To make the iPhone battery last longer, you can operate following tips with iPhone battery calibrated. They are also small tricks to calibrate iPhone battery manually slightly day by day.
Use vibratory mode if necessary
Do not enable vibration all the time. The vibratory mode will drain your iPhone battery to some extent.
Switch off unnecessary animations
Though visual effects can improve your iPhone experience, but you need to cost much iPhone battery on it. So open "Settings", "General", and "Accessibility" and then enable "Reduce Motion on Function".
Decrease screen brightness
If you keep your iPhone screen too bright, you will not only shorten iPhone battery life but also damage your eyes.
Turn off Siri and similar iPhone settings
Turn to "Settings", "General", "Siri" and then turn off Speak. Or you can long press Home key to activate it when needed. You can also turn off AirDrop, Bluetooth if not necessary.
Turn off background app refresh
It is convenient to set all applications upgrade automatically. But your iPhone will run out of juice quickly. And check your iPhone to remove unwanted apps that will cost your iPhone battery all the time.
FoneLab iPhone Data Recovery
If you are looking the easiest and safest method to recover lost data from iPhone when your iPhone battery abnormal causes data loss, then definitely iPhone Data Recovery is your first choice. You can back up and restore most iOS data without data loss. Moreover, even though your iPhone got badly damaged because of water damage, factory setting restore or others, you can still recover the lost data from your broken iPhone without data loss. Therefore, iPhone Data Recovery can replace iTunes to back up and restore your iPhone data safely.
Recover lost/deleted data from iPhone/iPad/iPod directly without backup
Restore iTunes backup files without erasing previous iOS data
Download and restore from iCloud backup selectively
Preview backup files before recovery
Restore iOS data and output in different format
Fully supports iOS 12/13/14/15/16 and highly compatible with iPhone 14/13/12/11/X/8/7 and earlier versions.
Conclusion
The incorrect charging and discharging behaviors can also damage your battery lifespan. Therefore, in spite of calibrating iPhone battery regularly, you should also prevent wrong operations that may affect battery life. If you fail to calibrate iPhone battery indicator, then you may need to replace the new battery. All in all, calibrate the battery when your iPhone shows the poor performance. And the correct iPhone battery calibration enables you get the long-lasting battery life. If you still have anything hard to understand about calibrating iPhone battery, just leave your messages below.