How to Change Your Location on iPhone and Hide Your Footprint
"I prefer to play games on my iPhone, but some of them track my location, how to change my location on iPhone?" With cookies banned, more apps and websites track people's location for marketing and other purposes. To avoid it, iOS users download GPS-spoofing apps on their iPhones. However, Apple does not make it easy to change your location. Most spoofing apps do not actually work at all. This guide will tell you 100% working ways to fake your location on your iPhone.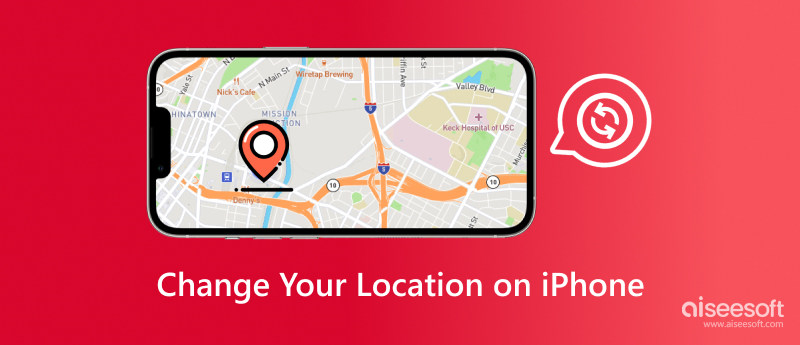 Part 1: Why You Need to Change Location on iPhone
There are many reasons why you want to or have to change your location on your iPhone. The common reasons include:
Access some content. Some services are only available in a part of the region. Streaming platforms, for example, must get permission before providing content for some countries. To access them freely, you have to change the region on your iPhone.
Bypass restrictions. To protect local culture, some countries restrict certain websites and platforms. If you still want to access them, you have to change your location.
Keep security. Some criminals may track your location and commit crimes.
Travel and trip. If you want to get the best deals when traveling, you'd better change your location on your iPhone since some companies and hotels offer different prices to tourists from different countries.
Part 2: How to Change Location on iPhone
Apple added the location feature on each iPhone and you cannot change it temporarily without third-party tools. However, you are allowed to change your country or region on iPhone permanently.
How to Change Country on iPhone Permanently
It is not very difficult to change the location on iPhone permanently, but there is something you should know before that:
Make sure that the contents, services, and apps you previously purchased are available in the target country.
Quit the Family Sharing group; otherwise, you cannot change your country on your iPhone.
Your Apple ID is associated with the country, and most subscriptions that you have on your iPhone are related to your ID. So, you must wait for the subscriptions to complete when changing location.
We suggest you back up your iPhone including all settings before changing location.
If you have done the preparations, follow the steps below to change the region on your iPhone directly.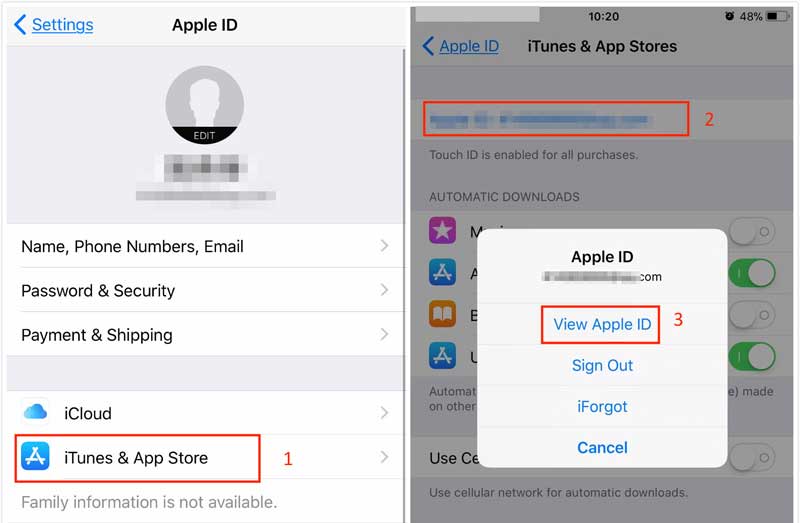 Step 1:
Run your Settings app from your home screen.
Step 2:
Find and tap the
iTunes and App Store
item on the Settings screen, and press your Apple ID.
Step 3:
Tap the
View Apple ID
option on the context menu, and then press the Country/Region option on the Accounts screen.
Step 4:
Now, tap the
Select New Country
, and change country on your iPhone. Finally, confirm the changes with Apple's Terms and Conditions.
How to Disable Location on iPhone
You cannot change the location on your iPhone temporarily, but it is possible to disable the location services. Then apps, games, and websites cannot track your location or GPS.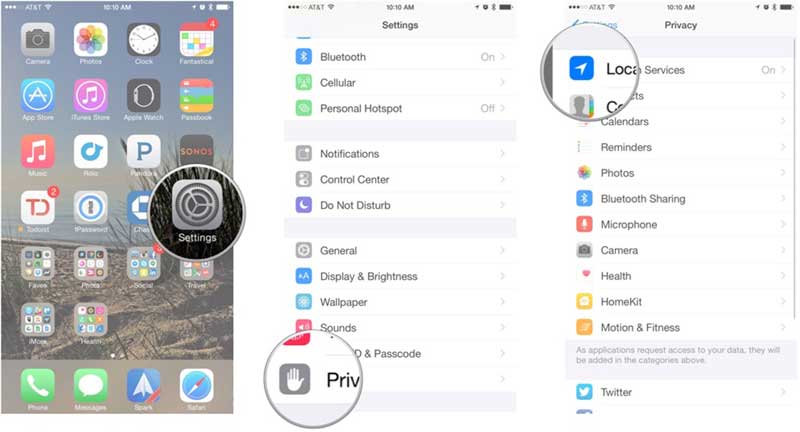 Step 1:
Launch the Settings app on your iPhone when you intend to fake your location on your iPhone.
Step 2:
Tap the
Privacy
item, and choose
Location Services
. Toggle the switch to the left side and gray color.
Note:The apps and services are listed on the Location Services screen. You can disable specific apps while keeping the Location Services on.
Part 3: Ultimate Way to Make Virtual Location on iPhone
As mentioned previously, Apple does not allow users to change location or home address on iPhone. Fortunately, there are some useful tools that can help you fake your location on your iPhone at any time. Aiseesoft AnyCoord, for example, is a powerful tool to do the job without requiring you to jailbreak your iOS device.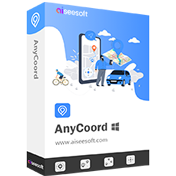 Downloads
How to Change Location on iPhone without Jailbreaking
Download the iPhone location changer from the official website, and install it on your computer. It is compatible with both Windows 11/10/8/7 and Mac OS X. Start the application and click the Start button to move on. Next, connect your iPhone to the same computer using the Lightning cable that came with your iOS device. If prompted, tap Trust on your iPhone screen to trust the machine.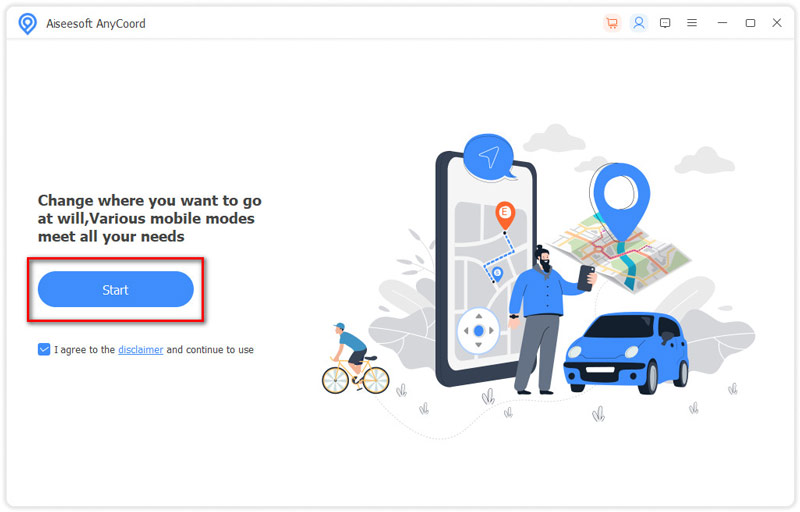 Step 2:
Change iPhone location
Then you will be taken to the main interface after the connection is successful. Here you can see four ways to change location on iPhone: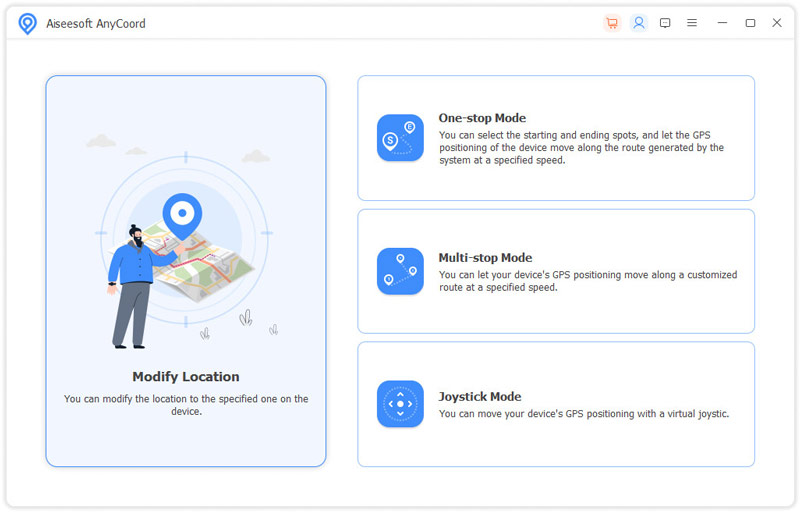 Modify Location. If you just want to fake your iPhone location, click the Modify Location mode, search for the desired address on the pop-up dialog, and hit the Confirm Modify button. You can also click the new location on the map and hit the Move to button on the map to finish the location modification directly.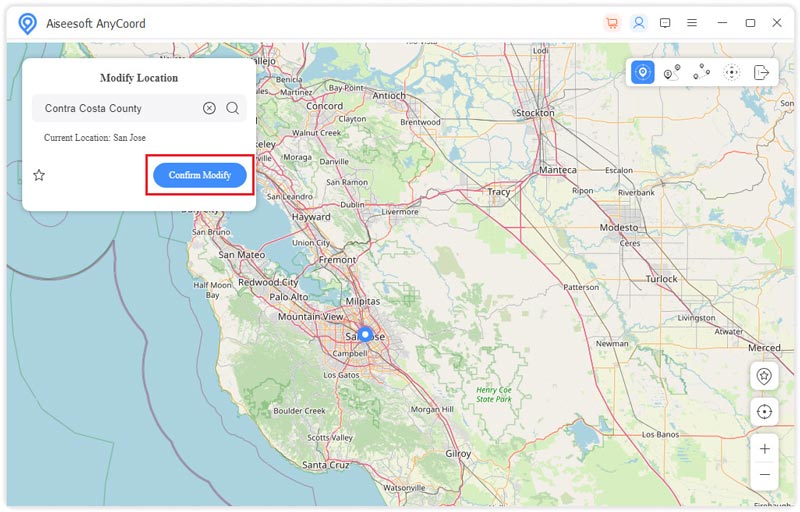 One-stop Mode. To fake the GPS location on your iPhone and move along with a specific route, choose the One-stop Mode. Enter the start point of the route into the Start box, and the destination into the End box on the pop-up dialog. As long as you click the Start Move button to confirm it. Or click the start address on the map and hit Use this starting point. Then click the destination on the map and hit Use the ending point. Press the Start Move button.
Multi-stop Mode. If you intend to change your iPhone location with multiple stops on the route, choose the Multi-stop Mode. Set the starting point on the map and click Use this site when prompted. Then set stop 1, stop 2, and more on the map or by entering exact addresses. At last, click the Start Move button.
Joystick Mode. To change the iPhone location freely, select Joystick Mode instead. Then you are allowed to draw the route on the map with your mouse or keyboard. Finally, click the Start Move button to build the fake route immediately.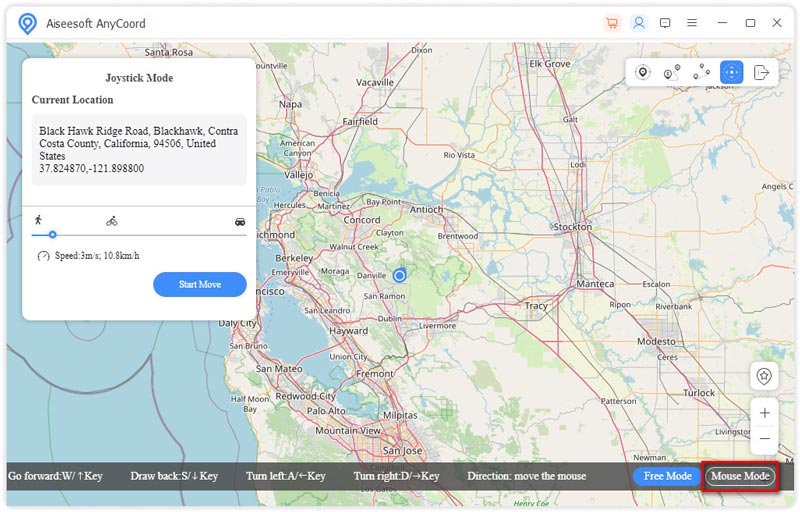 Part 4: FAQs about Changing Location on iPhone
Is it legal to change location on iPhone?
Yes, it is perfectly legal to change your location on your iPhone with a third-party tool, although Apple does not introduce such functionality into iOS devices.
Can I fake my location on iOS 17?
Officially, you cannot fake or change location on any iOS devices including iOS 17. However, Apple has improved the Find My feature on iOS 17 and later. It means that you can turn off location sharing to everyone and every app.
Can I change my location on my iPhone with VPN?
In theory, you can change your address on your iPhone through a VPN service. However, only a part of VPNs is working. Moreover, most VPN services are not free to use.
Conclusion
Now, you should understand how to change location on an iPhone or iPad. Sometimes, you have to adjust or fake your GPS location to protect yourself. However, it is not easy for average people due to the design of iOS devices. We suggest you try Aiseesoft AnyCoord. More questions about this topic? Please feel free to write them down below this post.

Leave your comment and join our discussion