[Solved] 3 Easy Ways to Delete Reminders on iPhone
Reminders app is one of the most frequently used built-in apps on your iPhone or iPad. It provides a simple and convenient way to remind you some particular information, to-dos, things and events, especially the forgetful sorts. Do you know how to delete reminders on iPhone once you've completed them?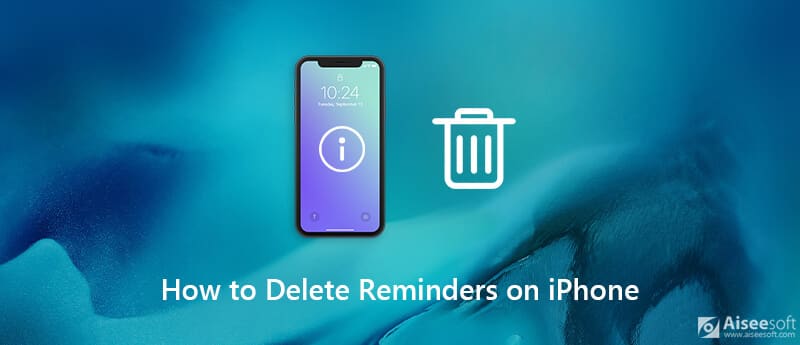 When you are done with the iPhone reminders and no longer need them, you need to manage and delete some reminder lists. Here in this post, we like to share 3 simple methods for you to clear reminders on iPhone.
Part 1. How to Delete A Reminder on iPhone
First, we will tell you the common way to delete a reminder on your iPhone or iPad. You can follow the steps below to set and get rid of reminders on iPhone.
Step 1.
Unlock your iPhone and open
Reminders
app.
Step 2.
Tap the reminder you want to delete to check the detailed information of it.
Step 3.
Tap the
Delete
icon on the bottom-left corner to confirm the operation of deleting this iPhone reminder.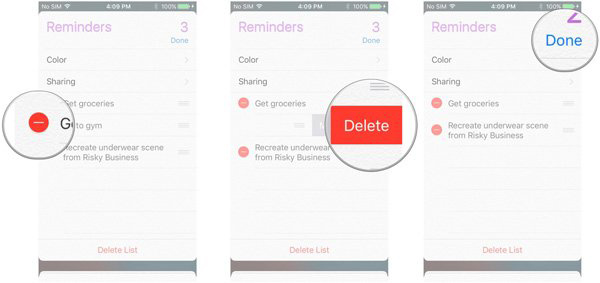 One thing you should know is that, once you tap the Delete button, your iPhone reminder will be directly deleted. This is no deleting confirming prompt.
Part 2. How to Delete Reminder Lists on iPhone/iPad
With the first method, you can easily delete a list on your iPhone and iPad. In the new iOS 13/14, you are not allowed to select and clear several reminders at a time. If you want to quickly remove many iPhone reminders, you can check the solution below.
Step 1.
Unlock your iPhone and go to
Reminders
app.
Step 2.
Locate the reminder list you'd like to delete and swipe your finger from right to left to arise the
Delete
button. Tap on it to get rid of this reminder on your iOS device.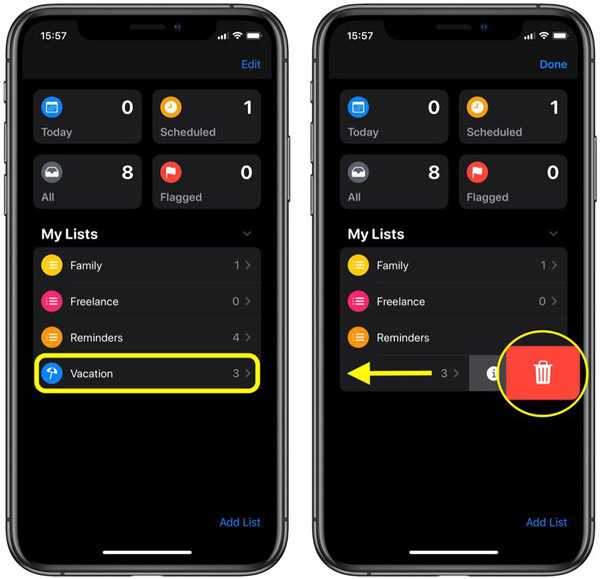 With this method, you can clear your iPhone reminder lists more quickly. Similarly, there is no delete conforming message and this operation cannot be undone. So before you do it, confirm the reminder list you want to erase.
Here you may like: Three Ways to Restore/Recover iPhone Reminders
Part 3. Professional Way to Delete All iPhone Reminders
You can rely on the first 2 methods to easily get rid of reminders on iPhone. But sometimes, these deleted reminders may resurface in unexpected ways when interacting with reminders later. If you want to deleted all reminders on iPhone/iPad thoroughly, you can use the powerful reminders deleting software, FoneEraser.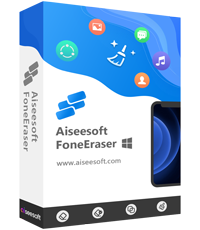 Downloads
FoneEraser - Best Way to Delete Reminders on iPhone
Protect your private and delete all reminders on iPhone with ease.
Clear reminder list, text contents, media files, settings and others completely.
3 different erasing levels to clean up iPhone reminders for different requirements.
Support multiple iOS devices like iPhone/iPad/iPod and iOS versions like iOS 14/13/12/11.
Step 1.
Double click the download button above to quickly install and run this reminders deleting software on your computer. Connect your iPhone to it with a lightning USB cable. If you want to clear your iPad reminders, here you can connect your iPad.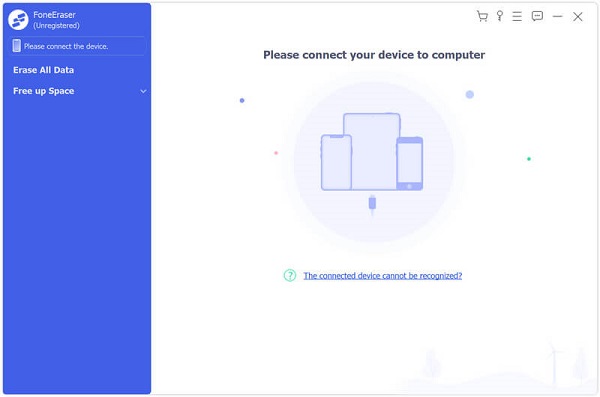 To help your computer quickly recognize your iPhone, you need to tap Trust this computer on your iPhone screen.
Step 2.
This reminder deleting software provides you with 3 erasing levels to get rid of your iPhone reminder lists. You can choose the Low, Medium or High level based on your need.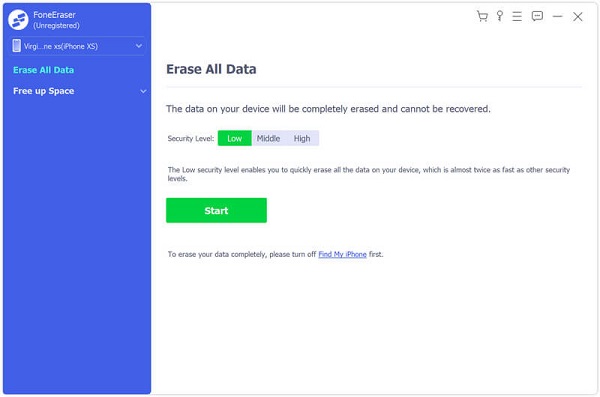 Step 3.
Your iPhone name and connecting status will be displayed in the interface after connecting. Click
the Start
button to start clearing all reminders on your iPhone.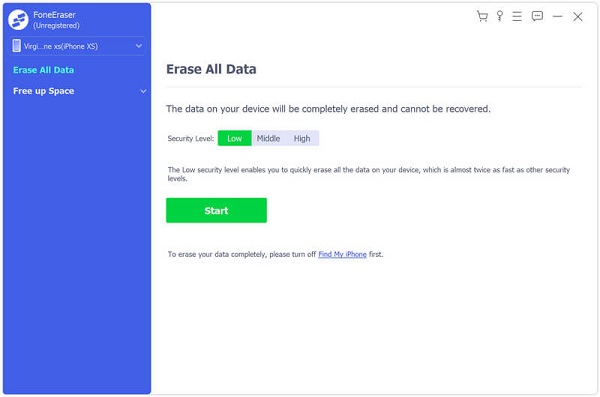 This iPhone data eraser offers an easy way to quickly remove all iOS data including the reminders. It is specially designed to clear iPhone data for selling or passing to another person.
Part 4. FAQs of How to Delete Reminders on iPhone
Question 1. How to check the deleted reminder on iPhone?
As it mentioned above, the iPhone reminder deleting operation cannot be undone. So what if you delete one important reminder list by mistake? Actually, Apple designed a Recently Deleted feature in Reminders app in case you mistakenly remove something. You can go to Reminders app and tap Folders > Recently Deleted to check it.
Question 2. How long will the deleted reminders persist on iPhone?
The deleted iPhone reminder will be saved on your iOS device for 30 days. After that time, it will be permanently deleted.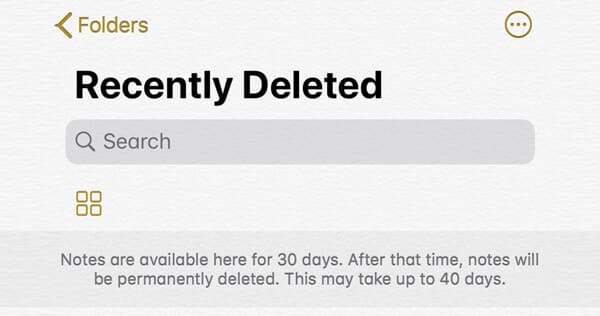 Question 3. How to edit and use Reminders in iOS 13/14?
If you are using the latest iOS 13/14, you can tap + to create a new reminder. Similarly, you can tap the time button to set a due date for the reminder. You can also add a location/attachment and flag it. You can also use the edit details button to edit the detailed information of your reminder.
Apple's Reminders app is one commonly used default app. You may make a lot of to-do lists in it for simply reminding. With so many iPhone reminders gathered there, it's quiet necessary to manage and delete the reminder items that have been completed. This post shares 3 simple ways to help you delete reminders on iPhone. You can pick your preferred one to make the deletion. Leave us a message if you still have any questions.

Leave your comment and join our discussion