How to Delete Calendars on iPhone
I set up a weekly reminder on my iPhone calendar, but now no longer I want the reminder. It was seasonal, and I can't find the delete option. How do I delete this recurring event from my iPhone calendar?
iPhone calendar keeps track of different events and appointments at one place, which makes your time well organized. But the outdated events remain on your iPhone. Is there a way to delete them? Certainly, there is. In this post, we are going to introduce 4 methods to delete calendar on your iPhone.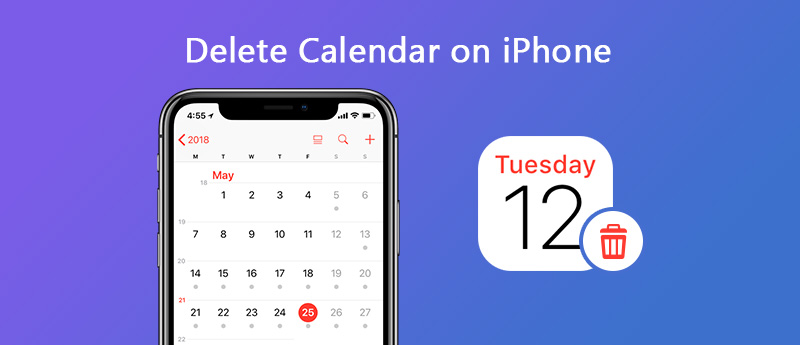 Part 1. How to Delete iPhone Calendars with FoneEraser
If you are tired of deleting iPhone calendars one by one, an easy way is to delete them with the third-party software. You can try FoneEraser, the powerful utility to erase all iPhone content and settings. It allows you to delete calendars, messages, contacts, notes, reminder, call history, ringtone, audio books, voice memos, apps, documents and settings. This erasing machine will make your iPhone look as a new one.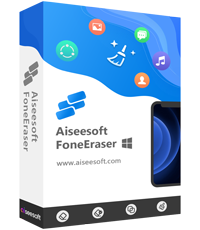 Downloads
Erase iPhone calendar, contacts, photos, call history, messages, notes, etc.
Offer 3 erasing level, including low level, medium level, and high level.
Wipe all iPhone content and settings to make your iPhone as a new one.
Support iPhone 11/11 Pro/11 Pro Max/X/XR/XS/XS Max/8/7/6/5/4, iPad, and iPod.
How to delete calendar with FoneEraser
Step 1.
Run FoneEraser
Connect your iPhone to computer via a USB cable. After free downloading, install and run this erasing tool on your computer. Tap "Trust" on your iPhone, and the program will automatically connect your iPhone.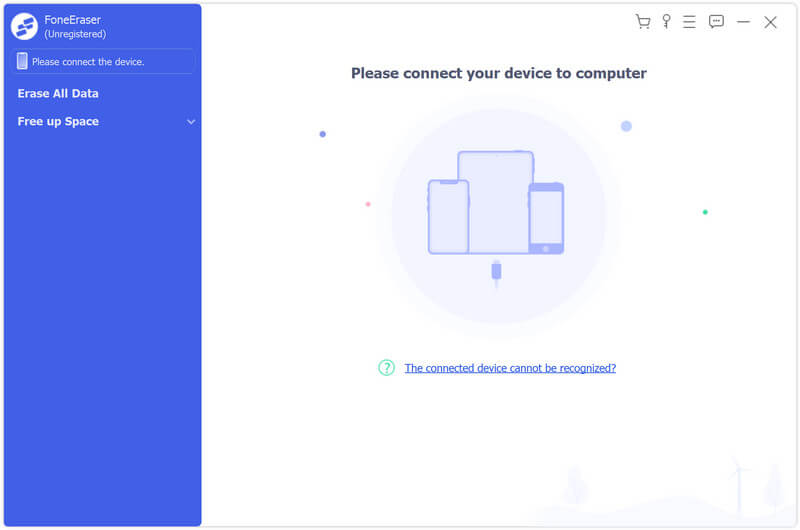 Step 2.
Choose erasing level
FoneEraser offers 3 erasing modes, including low level, medium level and high level. Choose one erasing level to continue.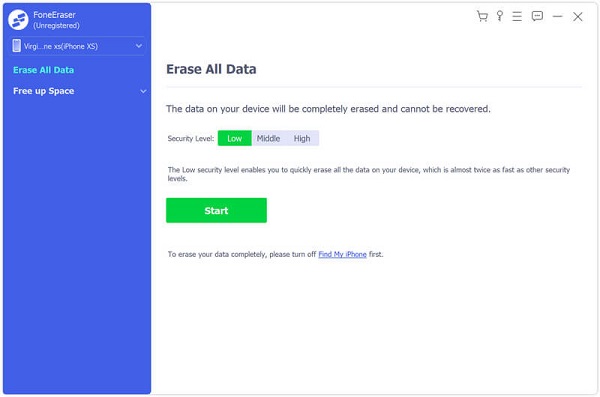 Step 3.
Delete iPhone calendar
After choosing the erasing level, click "Start" button to clean calendars, contacts, videos, messages, and all that on your iPhone.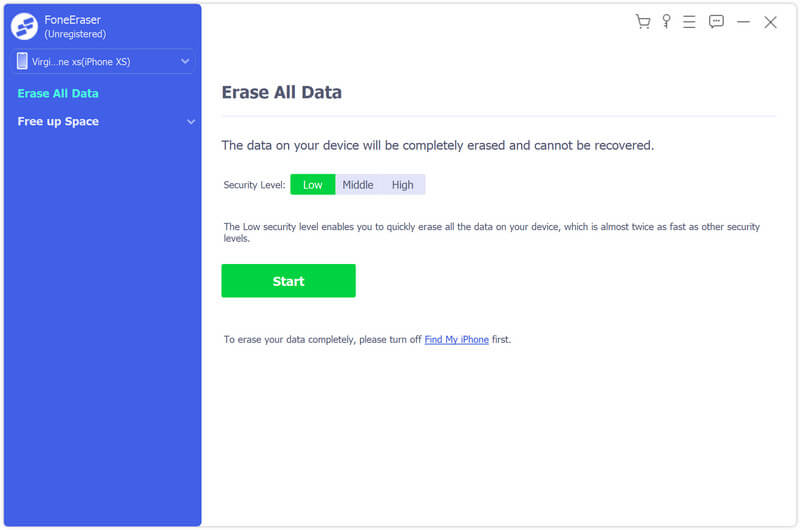 Within a few minutes, this erasing software can totally wipe out all calendars on your iPhone. You can't revert your decision after deletion. So be careful when deleting iPhone contents. If you want to reset your iPhone calendars, this iPhone data eraser should be your best choice.
Part 2. How to Add, Hide and Clear Calendars on iPhone
It is simple to add, hide or clear calendars on iPhone. To make the calendar look different, you can even edit the calendar name and choose a different color for it. Follow the steps below.
Step 1.
Open Calendar app on your iPhone. Tap Calendars to check all calendars.
Step 2.
Click Add Calendar, enter the calendar name and select the special color.
Step 3.
Click Hide All to hide all calendars, then tick the colored circle to show the calendar. You can also click Show All to show all calendars.
Step 4.
Tap the info icon to
edit the calendar
. You can
share
with someone and share the link.
Step 5.
If you want to delete one calendar on your iPhone. Click the calendar you want to delete, and tap Delete Calendar to start deleting.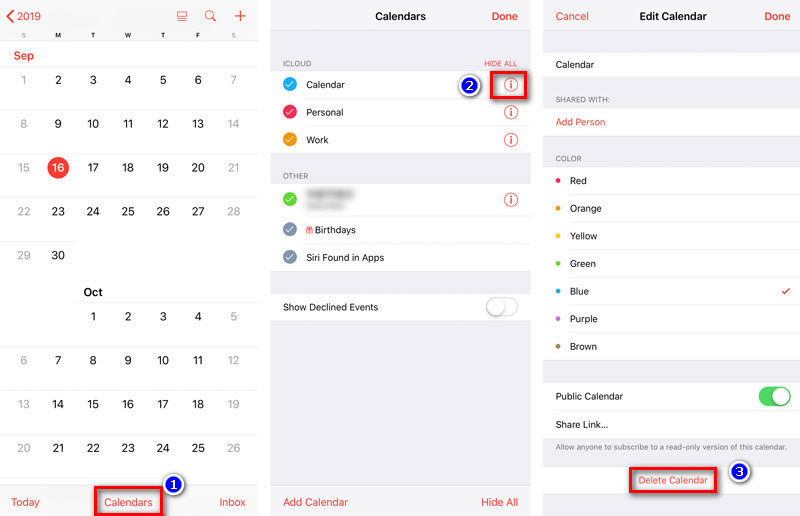 Then, a message will show up to confirm your deletion, and all that's associated with the calendar will be deleted.
Part 3. How to Delete iPhone Calendars from iCloud
If you have synced iPhone calendar with iCloud, you can delete your iPhone calendars from iCloud. To use iCloud calendar, you need to follow the procedures to get unwanted calendar off your iPhone.
Step 1.
Visit
iCloud.com
, and
sign into iCloud
with your Apple ID and password.
Step 3.
Click Edit, and tick the remove button to remove the calendars from iCloud.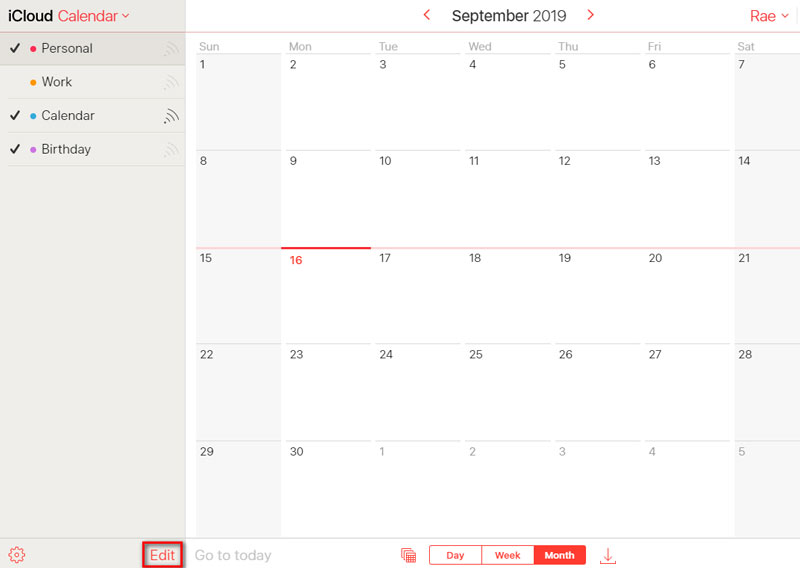 With iCloud calendar, you can also set new event and new calendar on your iPhone.
Part 4. How to Erase Subscribed Calendar on iPhone
Calendar subscriptions do well when keeping your iPhone with holidays, social media, sports, and more. But you can't delete the subscribed calendars within the calendar app. To delete them, you can follow the steps below.
Step 1.
For iOS 12/11, you can go to Settings > Passwords & Accounts.
Step 2.
Tap Subscribed Calendars and tap the calendar to remove.
Step 3.
Tap Delete Account to delete the subscribed calendars.
Though it is easy to delete your subscribed calendars with a few steps. But the calendar caches may still stay on your iPhone. If you want to clean iPhone calendars thoroughly and permanently, you should try the professional erasing tool FoneEraser.
Conclusion
In this article, we mainly introduced 4 solutions to delete calendar on iPhone. One quick way is to use the third-party software to delete the subscribed and unsubscribed calendar on iPhone. But be careful, this erasing tool can clear all content and settings on your iPhone. Be sure to back up some important data before that. If you have any better solutions, please feel free to leave a comment.