How to Enlarge a PNG Image File Online or on Desktop without Quality Loss
It is said that a picture is worth thousands of words. That may be why Instagram and other photo-focus social media become so popular. Also, it makes sense that we are facing so many common image questions in regards to resolution, resizing, and more. It is easy to enlarge a PNG image. However, when it comes to do so while keeping the original quality, the task will become complicated. Fortunately, you can learn the best ways to get what you want from this guide.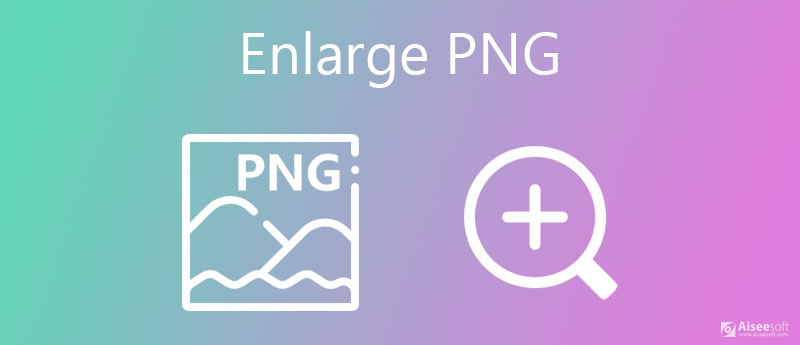 Part 1: Best Way to Enlarge PNG Online
PNG refers to an image file format uses lossless compression to store visual content. That is why so many people worry about quality loss when enlarging PNG images. Although Aiseesoft Image Upscaler is a web app, it can meet all your need on enlarging PNG images, such as excellent output quality.
Upscale PNG images online with no installation.
Produce high quality output using advanced technology.
Support all popular image formats, like PNG, JPG, BMP, etc.
Totally free of charge without limit or watermark.
Needless to say, it is the best option to enlarge PNG files online without paying a penny.
How to Enlarge a PNG Image Online
Step 1:
When you need to enlarge a PNG, open your browser and visit https://www.aiseesoft.com/image-upscaler/ to open the home page.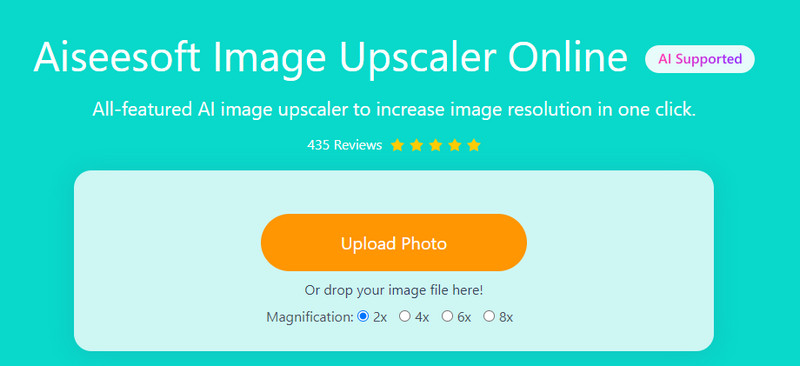 Step 2:
Click on the
Upload Photo
button to trigger the open - file dialog, find the PNG file and upload it. Alternatively, drag and drop a PNG into the home page. After uploading, a popup dialog will appear. Now, you can enlarge the PNG to
2x
,
4x
,
6x
or
8x
in the
Magnification
section.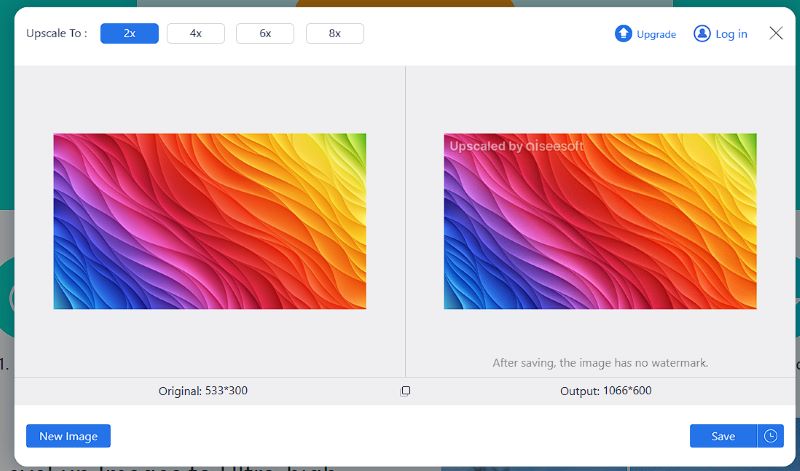 Step 3:
Then you can preview and compare the original and enlarged images in the preview panel. The file size is under each of the picture. If you are satisfied with it, click the
Save
button to download the result immediately. The
New Image
button lets you process another PNG image.
Part 2: How to Enlarge PNG in Photoshop
Photoshop is a famous photo editor around the world. Of course, it is able to enlarge PNG images on your desktop if you already subscribe the software. Since it is professional and complex for beginners, we share the steps below.
Step 1:
Open Photoshop from your desktop, go to
File
menu and choose
Open
, and open the PNG image to enlarge. Or you can find the image on your hard drive, right-click on it, choose
Open with
and select
Photoshop
.
Step 2:
Next, go to the
Image
menu on the top ribbon and pick
Image Size
. Bear in mind that the
Canvas Size
let you change the canvas size but not the image.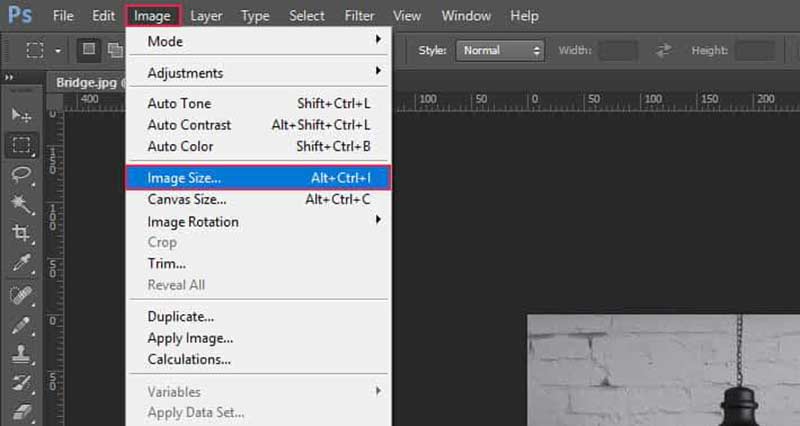 Step 3:
Then the
Image Size
dialog will appear. Now, upscale the dimensions of the PNG image. Keep the lock of aspect ratio if it is on; otherwise, enable it.
Step 4:
Make sure to check the box next to
Resample Image
and choose a proper option from the dropdown list under. Here we select
Bicubic Smoother
since it is for enlargement without quality loss.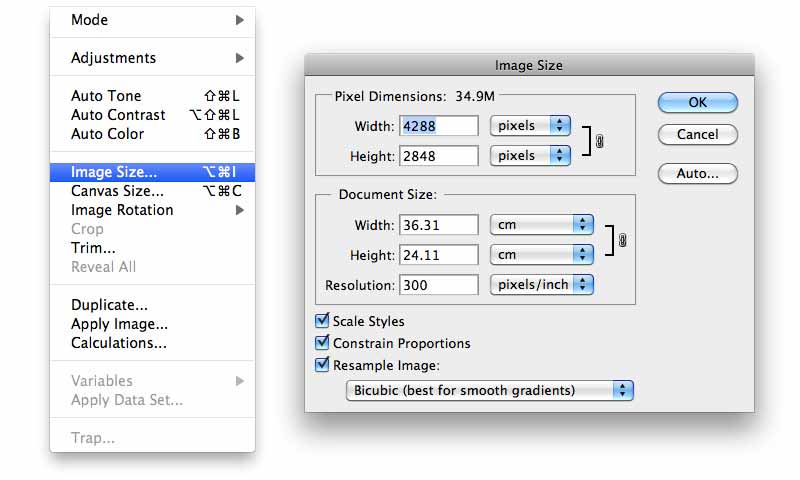 Step 5:
Click on the
OK
button to accept the changes. Then you can edit your PNG image further in Photoshop. When it is done, export the enlarged PNG file to your computer.
Note: The larger the PNG image, the more space the file takes up on your hard disk. It may take a while to render the PNG if it is very large.
Part 3: FAQs about Enlarging PNG
Is PNG image very big?
Since PNG is a lossless photo format, it produces larger file size than lossy image, such as JPG, in the same condition. However, it performs better than RAW and most social media accept PNG images.
Can I reduce the size of PNG files?
Yes, you can shrink the file size of a PNG image by several methods. Firstly, you can downscale the resolution to get smaller file size, but it will damage the quality. Another way to reduce photo file size is to convert PNG to JPG or other compressed photo formats. Of course, it will lose quality as well.
Is PNG the best format to save a photo?
It is difficult to answer and depends on your purpose. If you want to edit the photo later, PNG is good. To free up space, you can convert PNG to JPG and get smaller file size.
Conclusion
Sometimes, you just need to enlarge your PNG images although it will take up more space on your hard disk. Photoshop is a photo editor that has the capacity to do the job without losing quality. Aiseesoft Image Upscaler, on the other hand, is easier to use and not asking you to pay anything. More questions? Please leave a message below.

Leave your comment and join our discussion