How to Change the Resolution of a Picture on Android Smartphone or Tablet
This article focuses on how to change the resolution of your Android photos. You cannot always get the perfect resolution no matter taking photos on smartphone or with digital camera. Especially when you take photos for social media, you will need to adjust the photo resolution to meet the requirement. The purpose of our guide is to help you simplify the process and get what you want easily.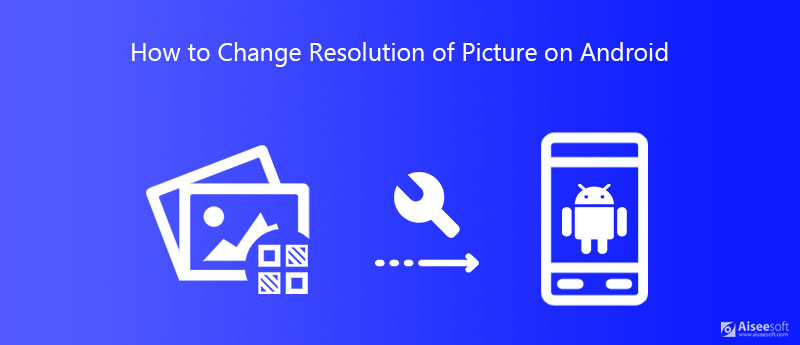 Part 1: Easiest Way to Change Android Picture Resolution
Although it is pretty easy to take photos with your Android phone, it is not a good choice to edit them on mobile due to the small screen. That is why so many people turn to computer to change Android picture solution. Aiseesoft Image Upscaler is the best photo resolution changer.
Upscale photo resolution online without installing software.
Enhance photo quality automatically using advanced technology.
Change photo resolution from 2x to 8x quickly.
Available to both Windows 10/8/7 and Mac OS X.
How to Change Resolution of an Android Picture Online
Step 1:
Copy and paste https://www.aiseesoft.com/image-upscaler/ in your browser, and press
Enter
key to open the home page. Click the
Upload Photo
button to upload an Android picture.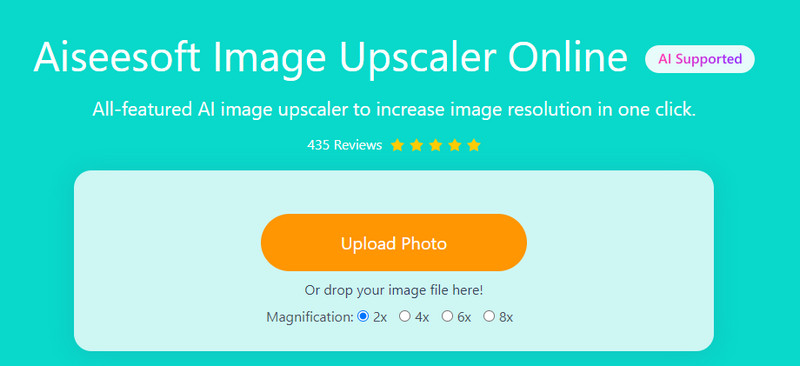 Step 2:
Next, change the resolution to
2x
,
4x
,
6x
or
8x
next to
Magnification
according to your need.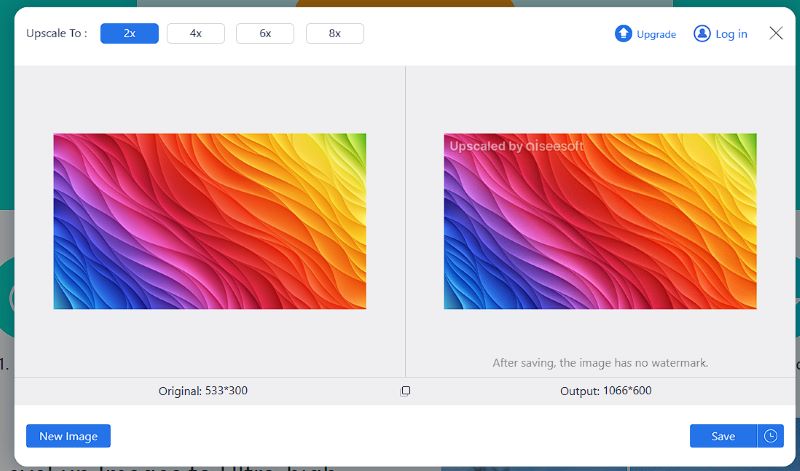 Step 3:
Preview the result and check the comparison. Finally, click the
Save
button to download it to your computer.
Part 2: How to Change Picture Resolution When Shooting on Android
In fact, you can change image resolution on Android when taking photos with the built-in Camera app. It is the easiest way to control your photo resolution.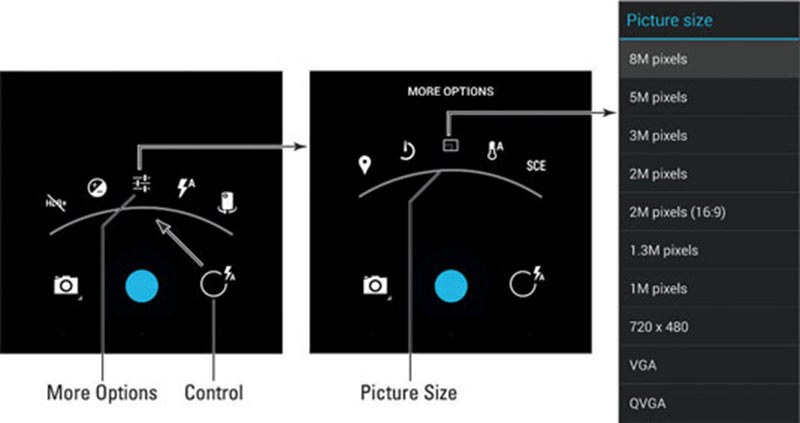 Step 1:
Open the
Camera
app on your phone and tap the
Control
icon to move on.
Step 2:
Choose
More Options
icon and then choose the
Picture Size
icon.
Step 3:
Now, you will get a list of resolution available. QVGA is the lowest and you can select any of them based on your need. Then take a photo with the right resolution.
Note: The design of Camera app may be varied on different Android device.
Part 3: Top 3 Resolution Changer Apps for Android
Top 1: PicsArt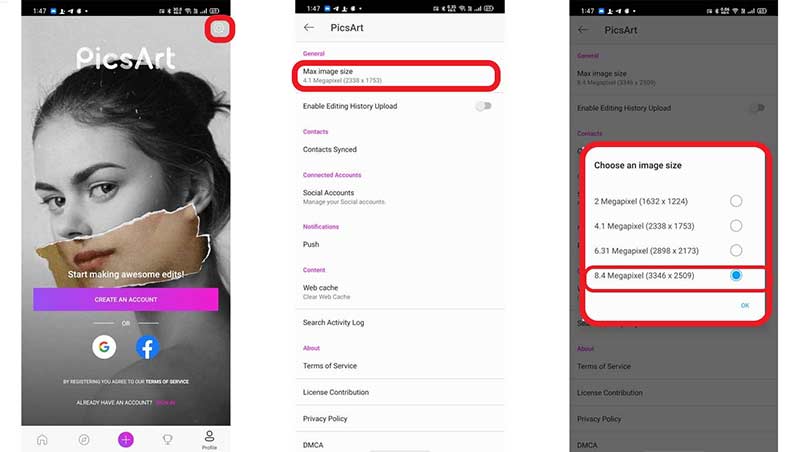 PicsArt is a one-stop photo editor app for Android users. It lets you to edit photos or take photos and edit further. Moreover, you can change the resolution of Android pictures at any time.
Pros
Change resolution before taking photos.
Modify resolution of pictures in Gallery.
Offer plentiful editing tools.
Cons
It asks users to sign up.
It is large and take space.
Top 2: Image Resizer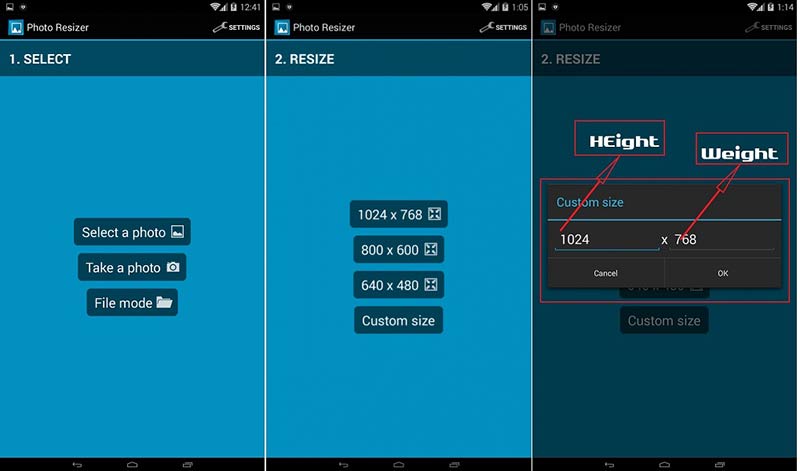 As its name indicated, Image Resizer is an app to change image resolution on Android devices. You can download the app from Play Store for free, add a photo and set the resolution as you wish.
Pros
Exchange free features with ads.
Change resolutions with presets.
Manually set photo resolution.
Cons
There is no photo editing.
The output formats are limited.
Top 3: Snapseed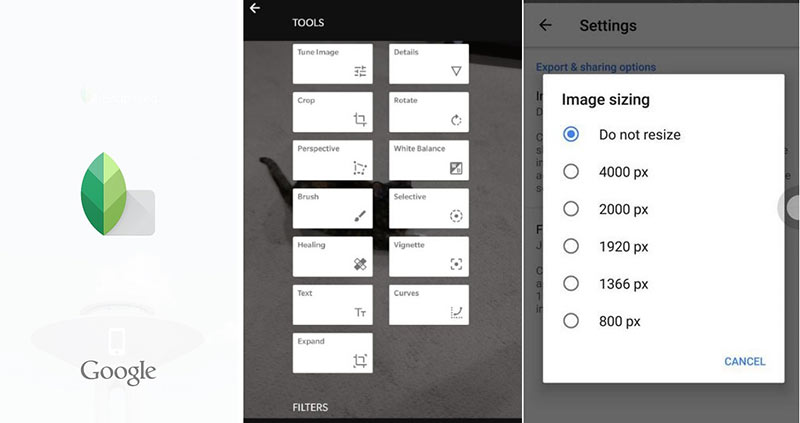 Snapseed is the photo editor from Google and available to almost all Android devices. More importantly, it lets you do adjustment and photo editing on Android phone and tablet for free.
Pros
Free of charge for full version.
Reset photo resolution easily.
Edit photos on Android.
Cons
The photo sharing need improvement.
The filters are limited.
Part 4: FAQs about Changing Picture Resolution on Android
How to find the resolution of a photo on Android?
To get the resolution of your photo on Android phone, you will need a photo editor app, such as Snapseed. It will tell you the original resolution and let you change it on your smart device.
How do I make a picture 300 DPI?
If you want to convert a picture to 300 DPI, you can do it in Photoshop or other photo editor software offering such ability. 300 DPI resolution means that an image has 300 dots per inch – it's a minimum requirement for good quality.
What is a good resolution for a photo?
The answer depends on your purpose. If you wish to post the photo to social media, you should follow the rule of the target platform. For photo editing, the higher the resolution the better the photo.
Conclusion
Suppose you need to change resolution of a picture on Android, you should find what you want from the guide above. Firstly, you can get the desired resolution when taking photos in Camera app. Moreover, you can get it with Aiseesoft Image Upscaler and photo editor apps. If you encounter other problems, please contact us by leaving a message below.

Leave your comment and join our discussion