Part 1: Top 2 Ways to Improve JPEG Quality Online
Way 1: How to Improve JPEG with Aiseesoft Image Upscaler
As a powerful JPEG enhancer app online, Aiseesoft Image Upscaler almost provides every aspect that you need, from easy to use to high quality output.
Key Features of Aiseesoft Image Upscaler – Best JPEG Enhancer
Improve JPEG image quality online easily.
Totally free of charge with no payment or signup requirement.
Use AI technology to improve photo quality automatically.
Compatible with a variety of image formats.
When you need to improve JPEG image quality, follow the steps below to do it quickly.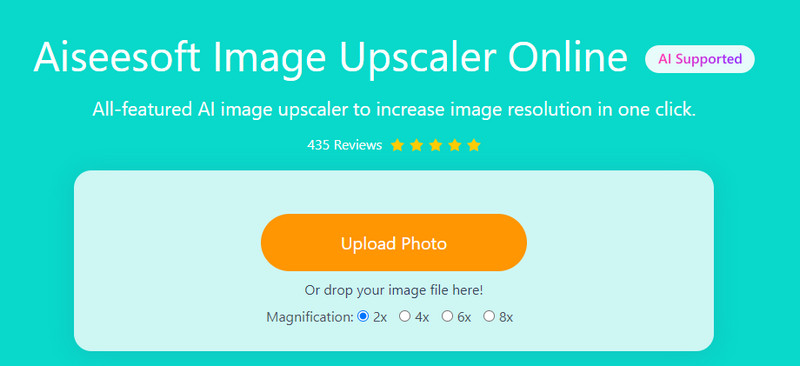 Step 2.
After uploading, select a proper
Magnification
. Then you can preview the result and compare with the original JPEG image. The dimensions will show up under the image.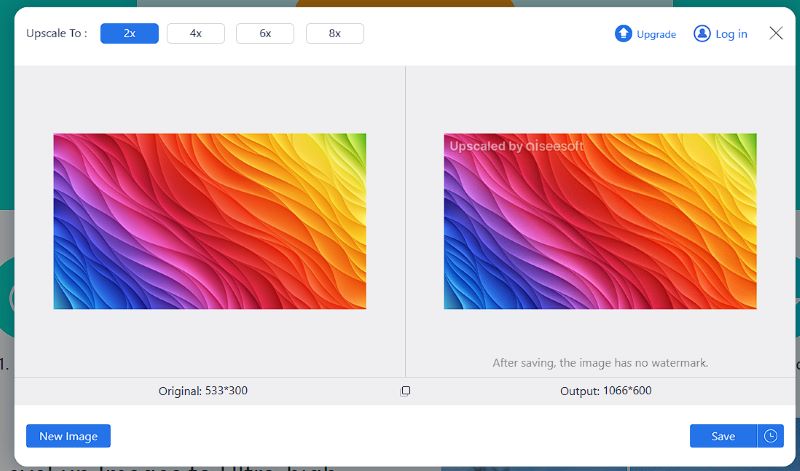 Step 3.
As long as you are satisfied with the enhanced JPEG image, click the
Save
button to download it directly.
Note: If you click the Save button, the JPEG image will be saved to the download folder on your computer.
Way 2: How to Improve a JPEG Image in Pixlr
Pixlr is a web photo editor app. Now, free accounts can use the basic features including improve JPEG images manually. However, it takes a moment to respond, so you must be patient.
Step 1.
Access pixlr.com in a web browser and click
Advanced Pixlr E
.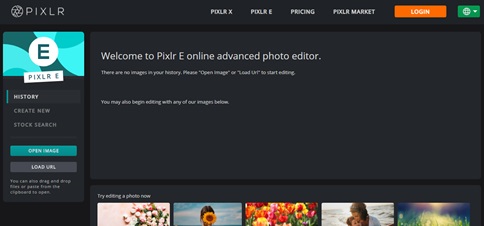 Step 2.
Wait for the main page to open and click
Open Image
to upload a JPEG.
Step 3.
Next, click
Image
and then
Image Size
to trigger the
Resize Image
panel. Here you can specify a dimension of the JPEG and click
OK
.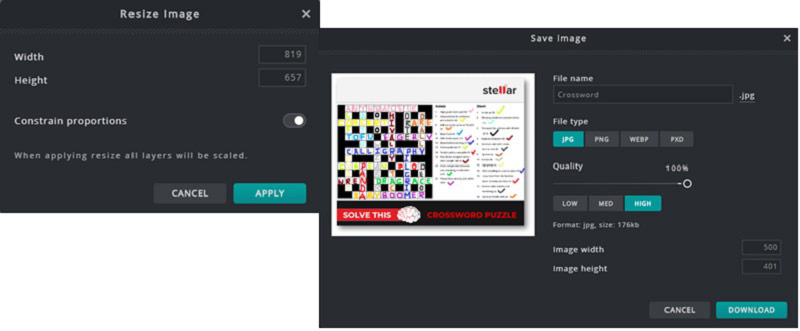 Step 4.
When enhancement is done, go to the
File
menu and choose
Save
. Give a filename and set the output format as JPEG. Make the quality as 100% and click
Download
button.
Part 2: How to Improve JPEG Image Quality in Photoshop
If you have Photoshop on your desktop, it is a good way to improve your JPEG images quality. We use Photoshop CC as the example to show you the procedure.
Step 1.
Open the blurry JPEG image in your Photoshop.
Step 2.
Go to the
Edit
menu, select
Preferences
and then choose
Technology Preferences
.
Step 3.
Check the box next to
Enable Preserve Details 2.0 Upscale
on the dialog, and click
OK
. If you have checked it, skip to the next step.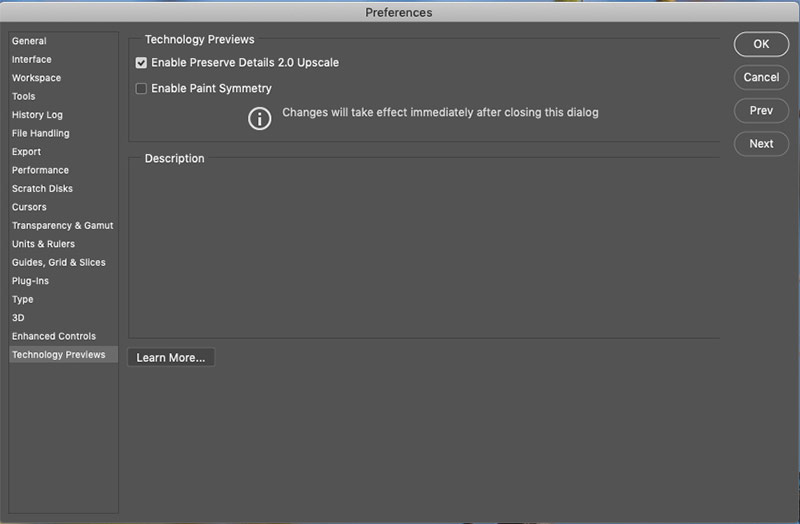 Step 4.
Click the
Image
on the top menu bar and choose
Image Size
. It will activate the
Image Size
dialog.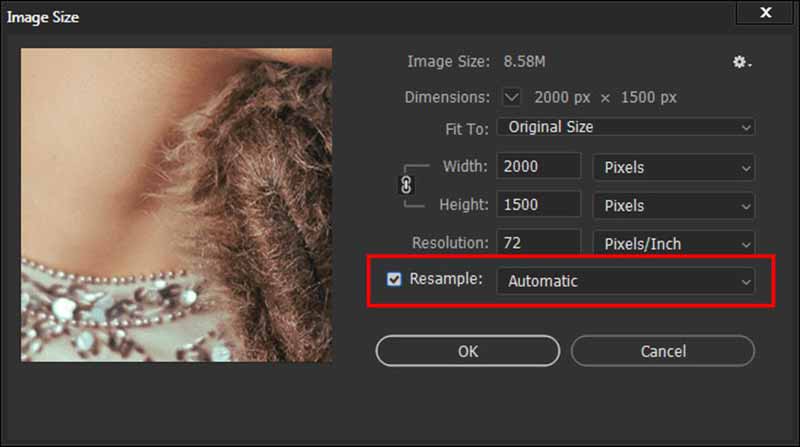 Step 5.
Make sure to tick the checkbox next to
Resample
. Upscale the dimensions of the JPEG image to 200% or higher.
Step 6.
Then click and expand the drop-down list, and switch from
Automatic
to
Preserve details 2.0
. Preview the improved JPEG and click
OK
if you are satisfied.
Step 7.
Finally, save the JPEG image to your hard drive.
Part 3: FAQs about Improving JPEG Quality
How can I convert a low resolution image to high resolution?
To convert a low resolution image to high resolution or improve photo quality, you will need a photo editor, such as Photoshop. Fortunately, there are a variety of tools for desktop and online.
Can I make a JPEG picture less blurry?
Although JPEG is not a perfect image format for photo editing, you can make it less blurry with a photo enhancer tool. However, we suggest you to use RAW If your photography technology is not very well.
Do JPEG files lose quality?
It is well-known that JPEG is a lossy image format. You lose information when an image is saved in JPEG format. However, this is acceptable unless you save the same image in JPEG for multiple times.
Conclusion
This guide has shared three methods to improve JPEG image quality on Windows and Mac. Many people decide to save photos in JPEG format to save space. However, the quality may become poor. Fortunately, Aiseesoft Image Upscaler can help you to resolve the problem easily. If you have more questions, please leave a message in the comment area below this post.

Leave your comment and join our discussion