How to Reinstall Mac OS with Recovery Mode
I want to sell my MacBook Air and now need to reinstall a clean Mac operating system, both the latest macOS Monterey and old OS X are fine with me. Is there any way to quickly bring a Mac to factory settings and nothing personal data on it?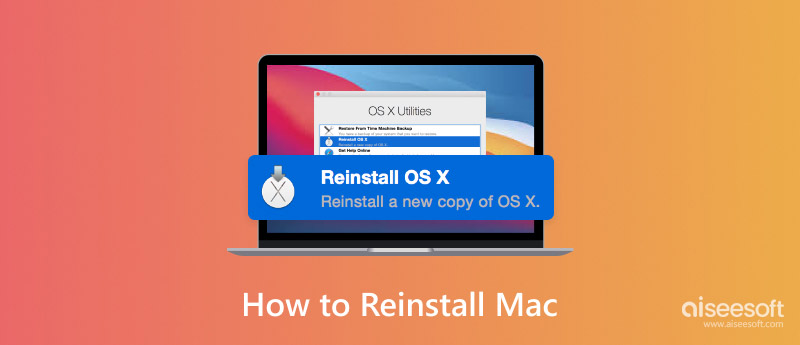 For various reasons, you will have the need to reinstall Mac OS. In some cases, you want to sell your Mac or give it to others. Sometimes, you just want to fix issues or get Mac work better. Whatever your reason, you can get effective ways here to wipe your Mac and install a clean Mac OS.
Part 1. Backup Mac Data
Backup is always the first step. In case you lose some important data, you need to make a backup before re-installing Mac OS. You can choose to backup Mac with Time Machine or professional backup tool based on your need.
Backup Mac with Time Machine
Step 1.
Connect an external hard drive to your Mac.
Step 2.
Open "Disk Utility" and then select it as the backup disk.
Step 3.
Click "Apple menu" and then click "System Preferences" > "Time Machine".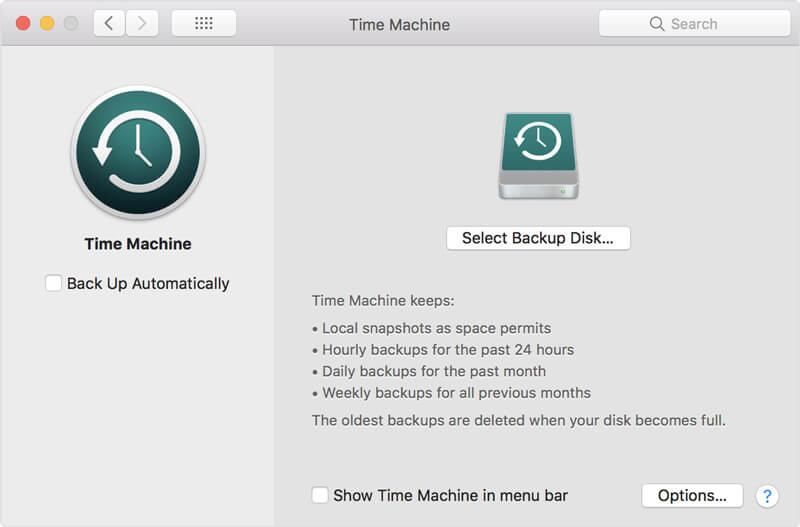 Step 4.
Click "Select Backup Disk..." option and then choose your external drive as the target. Here you are suggested to tick "Encrypt backups" and then click "Use Disk" button. After that, the external hard drive will be formatted. Then Time Machine will create a backup on it.

Professional way to backup Mac data
With the method above, you can easily make a backup of all your Mac data. What if you only want to back up some valuable ones of them? Here you introduce you with an easy-to-use Mac data backup tool to help you get the job done.
Mac Data Recovery has the capability to backup all types of files like images, documents, e-mails, audio, videos and more on your Mac. Check the guide below to know how to use it.
Step 1.
Double click the download button above to free download and install this Mac data backup software. Then launch it on your Mac.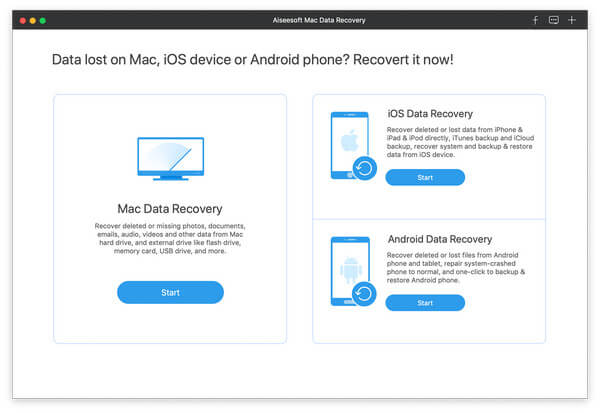 Step 2.
Choose the Mac Data Recovery in the main interface and then click "Start" button to analyze all frequently-used files on Mac. During this step, you are allowed to choose specific hard drive and data type for the scanning.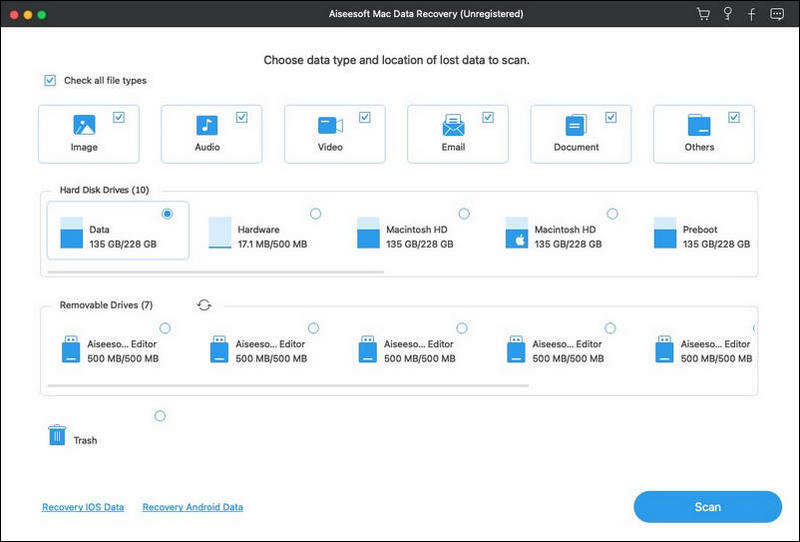 Step 3.
After scanning, all files will be listed in categories on the left. Click the data type you want to back up and then check details on the right preview window. Select the files you want to back up and click Recover button to copy them.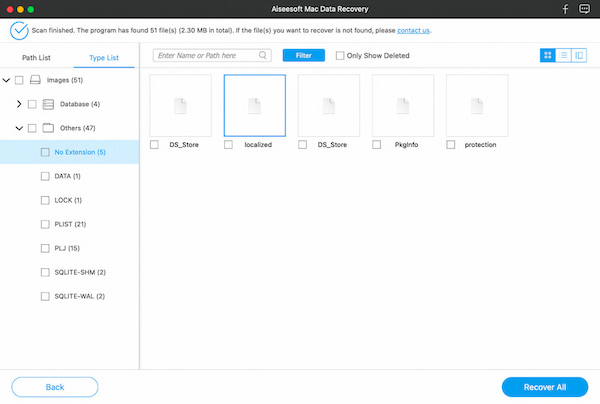 Note: If you want to backup Mac data to an external hard drive, you can connect one to Mac.
From its name you will know that, Mac Data Recovery can work as a powerful recovering to help you restore deleted/lost files on Mac. Various data loss situations can be easily handle, such as deletion, formatted partition, hard drive problem, and Mac crash and so on.
Part 2. Wipe Mac Data [Reformat Mac Hard Drive]
If you want to sell your Mac or pass it to others, you'd better wipe your Mac and erase all personal information from it. Also, you can directly move to third part to reinstall Mac OS.
How to reformat hard drive
Step 1.
Reboot Mac and keep press "Command" + "R" keys on keyboard as long as you hear the start-up disc is waking up. This operation will guide your Mac into Recovery Mode.
Step 2.
Choose "Disk Utility" > "Continue" > "View" > "Show All Devices".
Step 3.
Choose the "Startup disk" in the pop-up "Disk Utility" window, and then click "Erase" button.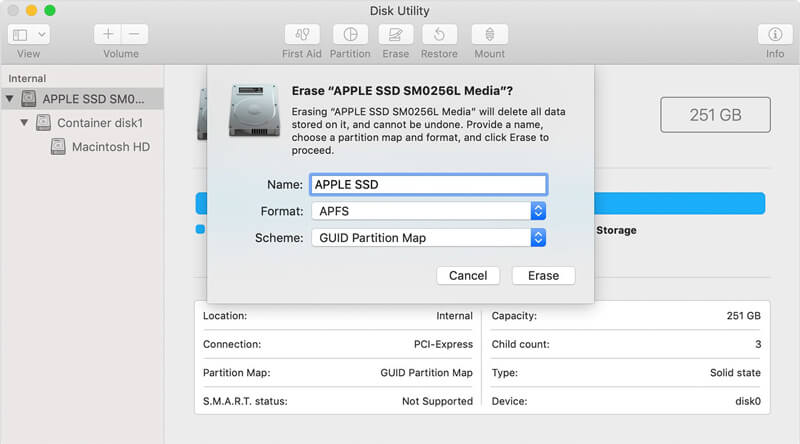 Step 4.
Click Disk Utility and choose Quit Disk Utility from the drop-down list.
Better way to wipe Mac data
When you want to give your Mac to a family or friend, sometimes, you don't need to remove all things from Mac. All you need is to delete some files related your privacy. Here you can choose the professional Mac Cleaner.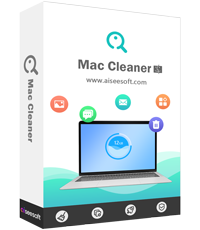 Downloads
Clean junk files created by Mac system, including temporary files, memory dumps, log files, event logs, old data, etc.
Scan worthless cache data/logs quickly and delete all trash items to regain more Mac space.
Remove unneeded iTunes backup files and delete unnecessary localization of apps.
Monitor Mac performance in multiple aspects, like disk utilization, battery status, memory performance and CPU usage.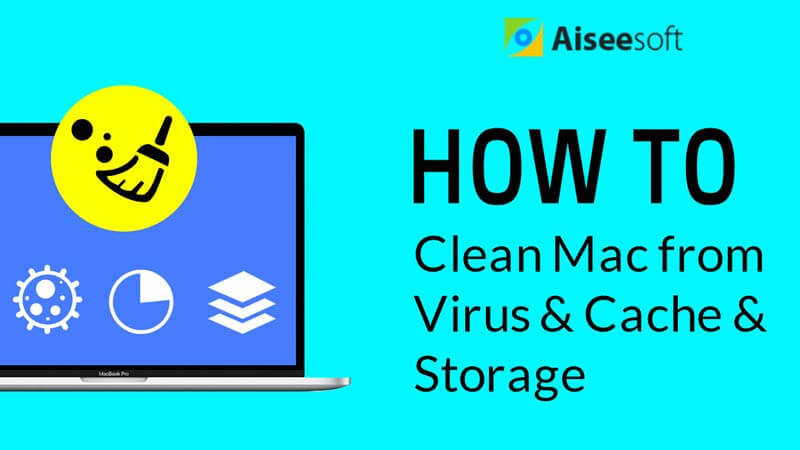 Part 3. How to Reinstall Mac OS with Recovery Mode
Now we at the key part of this article, how to reinstall Mac OS. In fact, you can easily reinstall your Mac operating system through Recovery Mode. Detailed steps are as followed:
Step 1.
Restart Mac and take the same operations to lead your Mac into Recovery Mode.
Step 2.
Click "Reinstall macOS" or "Reinstall OS X" from the "Utilities" window to re-install your Mac operating system. The click "Continue" to confirm the operation.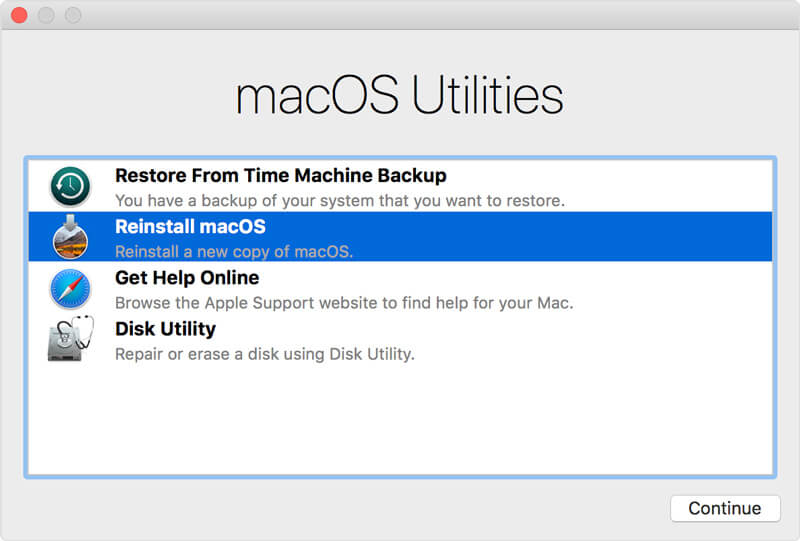 Step 3.
Select a hard drive and then click "Install" to install the latest Mac OS. During this step, don't leave your Mac to sleep or closing its lid. Ensure the installation is complete. After that, you can shut down your Mac.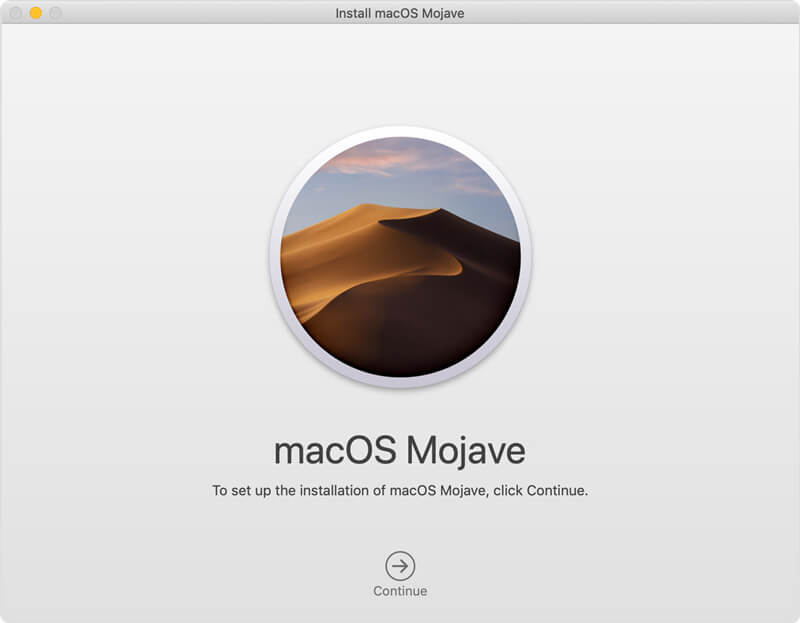 After reading this post, you can handily reinstall your Mac OS. You can also learn how to backup Mac and wipe Mac data. Don't hesitate to leave us a message if there are still something bothering you.

Leave your comment and join our discussion