Top Methods to Locate the Stolen or Lost Android Device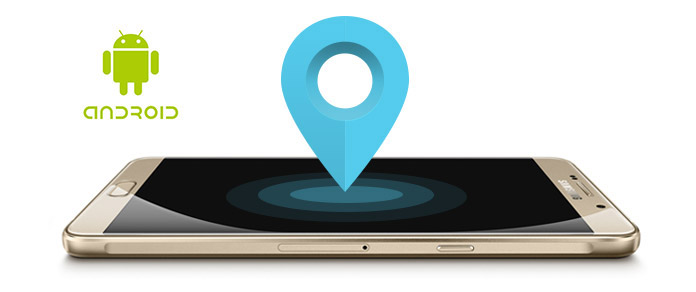 My Samsung Galaxy S7 was stolen. I am looking for a way to locate and track it. Can somebody help me?
Unfortunately, Android has no default application that can help you to locate and track your Android device. Don't worry. This guide shows several ways to track down your lost Android devices. The methods below has their own particular requirements. Read this article and find a suitable method to get back the lost Android device.
Part 1. 5 Best methods to track Android devices
Method 1. Track your lost Android phone with Android Device Manager
Android Device Manager is a brilliant service provided by Google that help you to locate your lost Android device.
Method 2. Locate your Device using Android Device Manager App
When you have no computer nearby, you can borrow another Android smartphone from your family or friend, and install the Android Device Manager application, which can be free downloaded.
Method 3. Search for your device with Plan B
Plan B is another Android application which enables you to retrieve your device if you lost it.
Method 4. Tracking it down with Android Lost
Android lost is an android app which also can help to track and retrieve the lost Android device. But the process may be a little complicated.
Method 5. Hunt for the lost Samsung phone with "Find My mobile"
Luckily Samsung has its own tracking service if you lose your Samsung device.
Part 2. Other phone tracker apps to find Android devices
| App Name | Introduction | Price |
| --- | --- | --- |
| Family Locator | Family Locator helps you to locate your family and friends as long as you have created a collective with them. Also, you can use this tracker app to find your friends or family' Android phones. | Free with in-app purchases |
| Cerberus | One anti-thefts application that has various functions to help you lock, reset, and display messages for thieves, even take a picture of the thief. You can hide Cerberus to remote shell into your Android. | Free with in-app purchases |
| Find My Phone | As its name said, this phone tracker allows you to track, locate lost Android with state-of-the-art GPS navigational technology. It has iOS, Android and Windows devices versions. | Free with in-app purchases |
| Prey | The alternative of Android Device Manager which has many powerful features: Active alarm, locate/lock/wipe your Android devices, and the feature to make it uninstalled. | Free |
| Where's My Droid | One tracker app to send "GPS Flare" when the battery is low for finding lost Android and you can control who can find your phone using messages. The paid Pro version allows you to keep app from uninstalling, hide app icon, and more. | Free or $3.99 |
Now, all the top methods to find your Android are introduced to you. Hope this article can help you find your stolen or lost Android device. If you have found your lost device, you can use our Android data recovery tool to retrieve the deleted contacts, messages, photos, etc. on your Android phone.