Go for Near Me And No Genius Any More
A new App in the field of recommended service named Near Me, Genius not being provided any more by App Store of iOS 7, will offer its users recommendations based on their geographical location. And that is definitely a conspicuous change of iOS 7, since in iOS 6, Genius was located in the very center among the five Apps at the bottom of the homepage--the most visible position.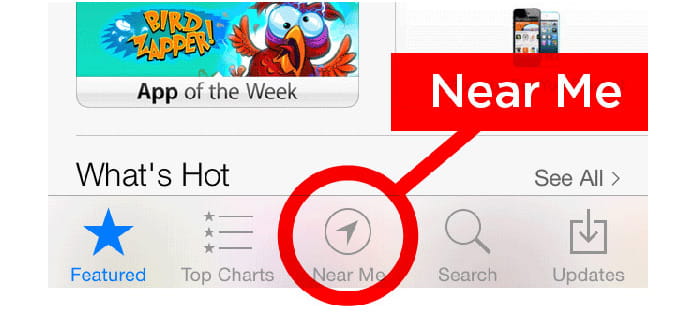 It is clear that in the field of recommended service, the third-party company is not the only one who suffers a lot. Even Apple has been trying to make it more practical. And now releasing Near Me means Apple gives up making personalized recommendation according to its users' preference and turns to less reliable but popular App recommendation. In the WWDC, the background of Near Me's functionality demonstration is a picture of someone's journey. There is no denying that when you are on your way, Apps about the nearby hotels, restaurants and scenic spots recommended by Near Me do help, but you can not be on the way for a lifetime. So it is unreasonable to put Near Me in the middle where Genius used to be, as it is not a daily necessary App. Besides, users get used to look for new Apps through Top Chart and Featured, since recommendations provided by What's Hot and New and Noteworthy apparently are more credible.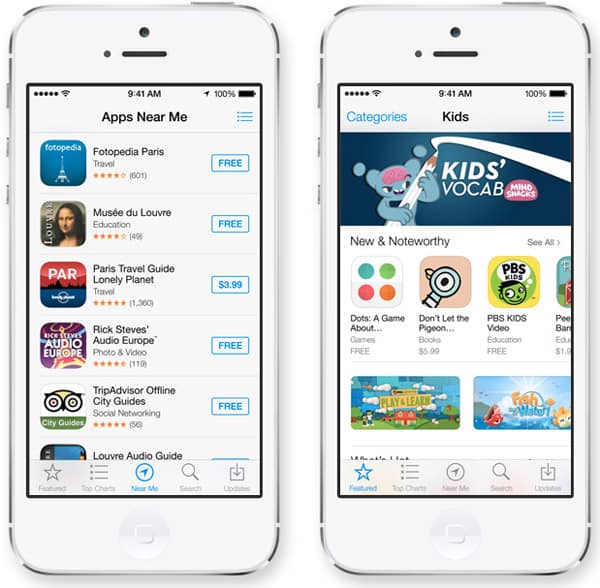 Is the day of third-party companies offering recommended service coming?
With Genius stepping out from the stage of iOS App store, Apple has been vigorously against recommended services from the third-party companies. During the last several months, Apple has been blamed for ceasing recommendations offering Apps represented by AppGratis and AppShpper. (The latter one has been recovered after some modification.) Apple's explanation is that new App recommending must be done within iOS App Store, however, his behavior of taking Genius away is obviously opposite to it, so he opens the door for third-party companies to fill in the vacancy.
Apple's policy about third-party App recommending service, first implemented last fall, aims to warn developers not to try getting profits by manipulating the list of App Store, but not to forbid the recommended services from third-part companies. Although the policy points out that if the recommended service is not developed by the same recommendations given App, it will not be placed in App Store. But indeed Apple has selectively cancelled the services purposely violating his policy. Some talents including Appsfire and Hubble perform excellently, and both of them are freed from the torment of Apple's policy. In fact, the newest updated version of Hubble has been passed audit within three days, said Archana Patchirajan, co-founder of Hubble.
Why is Genius not effective?
The third-party Apps recommending market has suffered some unrest, which can not be simply attributed to the recent strict punishment of Apple. Because of depression, many companies like Crosswalk abandoned App recommending service and concentrated on other fields. The left ones failed to do something especial. There has nothing new in this area until Apple released Near Me. But this time, Apple does not make any acquisition of startups in the field of recommended service just as what has been done to Chomp to help them get better understanding of opportunities and challenges in front of them.
Taking Genius away also makes it clear that Genius is not effective.
"Apple can not empathize with his users," said Ouriel Ohayon, co-founder of Appsfire, "Apple recommend you Apps according to downloads not what you really need and like, so Apps you download are often not what you need. App recommending is not that easy." Users may not need Genius at all, because Top Charts and Featured are enough to meet their needs. And if they want to try some Apps whose function is similar to the downloaded one, they can hit Related on every page. (This has remained in iOS 7)
Patchirajan also holds the view that the system of Genius failed to reflect market potential of App recommendation, since customized recommendation is the combination of many elements, not just "People like X, so they like Y too". That can also come to the conclusion that Near Me, merely giving recommendations according to geographical location, is not reliable.
The algorithm of App recommendation should take users themselves, their social information, their interests, trends and feelings into consideration. Patchirajan said you need mountains of source data about application which are far more than categories and key words".
Less impact on other developers
Although affected by Apple's influential App recommendations, developers in the field reach a consensus that deleting Genius has less impact on them from the angle of popularizing and getting favorable comments. "As a marketer, Genius is useless, because it is so personalized that we can not sure if our Apps can catch users' attention among the recommendations of Genius."(However, he thinks Near Me may be another Top Charts.)
It is said that there is no big difference between the old and new App Store search engine. And they need more time to improve keywords seeking and calculation. Most downloads come from Top Charts and Featured but not Genius or Near Me. The function of Wishlist, which has been existed on the desktop version of iTunes long ago, now is moved into App Store of iOS 7. But it is not very helpful, there is nothing more than some recommended Apps.
The number of Apps in iOS App Store has reached 900 thousand, generating up to 10 billion profits, but most of them go to the pockets of developers on the top of the list. As far as American developers concerned, two percent of them are new and it is hardly possible for them to get into the list. Ultimately Apple has to develop a rather more optimized applications recommending system to give consideration to the continuous arising developers. If it does not, they may turn to Android. Downloads of Google Play and increasing speed of its profit are all higher than those of App Store. In April profits won by Google Play account for 27% of the total profits earned by Google Play and App Store, compared with the proportion of 19% last November. Much larger customer's market share has been provided by Google Play, for the new developers, which means more potential. Of course, in WWDC, Tim Cook has given some statistic to provide that the capacity of Google Play to make profits for developers is far less than Apple Store.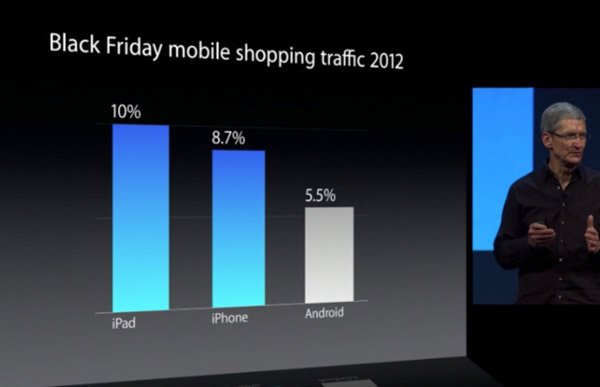 Certainly, when criticizing competitors, Apple should take into consideration how to stably provide new Apps to those app-dicted users. It seems that Near Me is not a permanent solution.