Overview for WWDC 2013
Worldwide Developer Conference was opening in USA on 10th June, 2013. If you missed the live broadcast, here see what surprises Apple brought to us this year.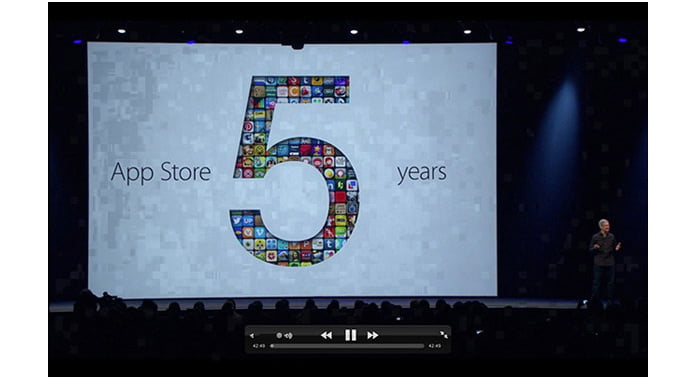 App Store will be celebrating its fifth birthday next month. In the App Store, Apple provides 90 thousand apps around the world at present. Moreover, downloads from App Store reached up to 5 billion last year including everyday download from 93% users. Since the birth of App Store, Apple's paid a total of 10 billion dollars to developers.
At WWDC, Tim Cook specially mentioned Anki app. Anki app is not a simple iOS game. But it can combine game with model car of automatic drive, which allows multiplayers to play driving game on the same runway.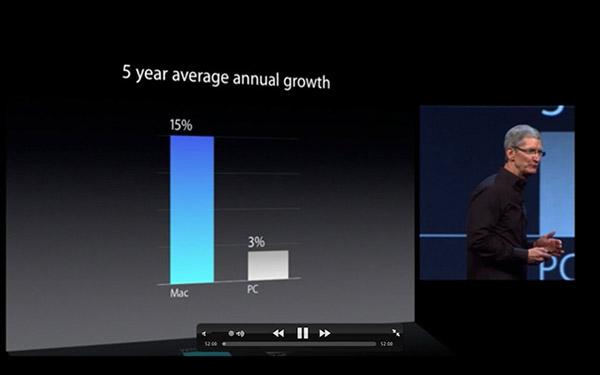 Apple announced that Mac Book Pro (2012 mode) becomes the most popular laptop in USA. The installation number of Mac is high, up to 72 million. Among the users, 35% is using Mountain Lion system. And the newest version of Mac OS X will be named for Mavericks of California Mascot.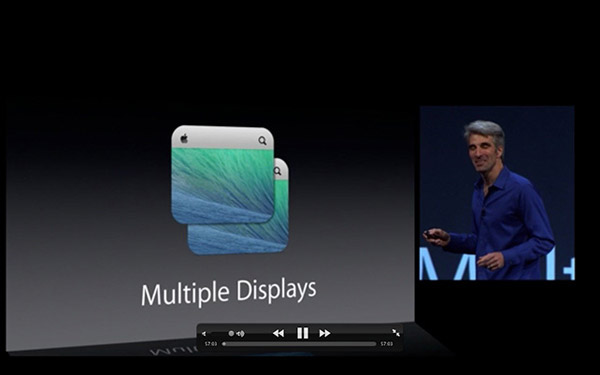 The new system of Mavericks will be on the market this autumn. It supports new Finder, bran-new Tags file system and multiple displays. Tags can provide a Tag attribute for all files in order to help user search in the whole Mac according to tag. Meanwhile, with the multiple displays feature, user can independently operate the different display screen, but non- interference.
Apart from the new features, Mavericks focuses on the optimization of the power consumption of memory and CPU usage. Therefore, the capability of endurance will be improved.
The new version of Safari is superior to Chrome on JS benchmark and memory usage, including the substantial optimization of HTML 5 at the same time. When user's active focus leaves browser, Safari will automatically stop HTML 5 run from the browser so as to efficiently improve the endurance.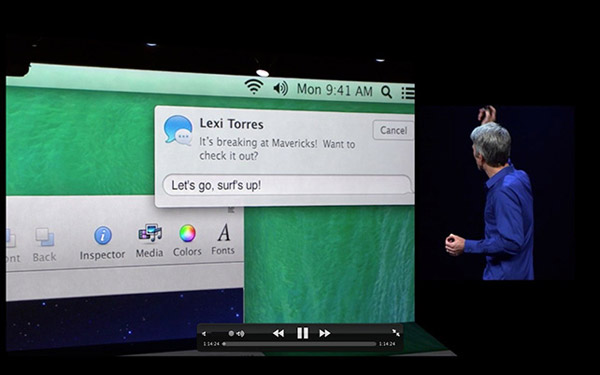 In addition, the new version of Safari offers notification bar supporting rich media and independent of Safari, which is the same with the feature provided by Chrome 28 Beta.
The new version of Safari is also featured with iCloud Keychain that allows the browser automatically record password Cookie and sync to iCloud. The multidevices with the same Apple ID can implement unified login.
Extended Reading: How to recover lost data from iCloud?
FoneLab - iPhone Data Recovery
For Mac
FoneLab is the best iOS data recovering and backing up tool to recover and backup iPhone/iPad/iPod data to PC or Mac.
Recover deleted iOS data like contacts, call logs, videos, audios, photos, notes, messages, etc. from iPhone/iPad/iPod.
Back up all types of iPhone data to PC/Mac.
Support iPhone X/8/7/SE/6/5/4, iPad Pro/Air/mini, iPod touch 6/5 and more.
Extract files without backup from iPhone directly.
It finally supports invoking map App directly in iPhone. But Android can always implement this function through general message and app.
The new remarkable Mac Book Air adopts Intel Haswell CUP. The endurance time reaches up to 11-13 hours. And it supports 802.11AC WIFI standard. Apple asserted that Air would be the end of laptop. The price is $999 and $1199 for 11 inches and $1099 and $1299 for 13 inches. It's been on the market.
The new version of Mac Pro's release subverted the original design concept of PC. Its appearance is completely columned. Its volume is only one of eight than its previous generation, but the performance improves ten times. The new version supports 4K display, with 6 Thunerbolt and 4 USB 3.0 ports.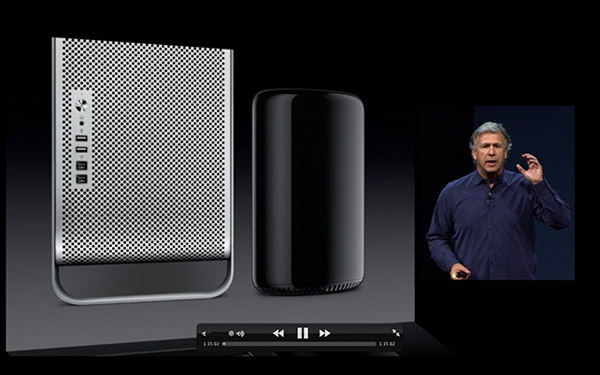 The new iWork and iCloud integrated more closely, which allows user to sync and work online for their office documents through iCloud service. The significance lies that Windows user can finally edit proprietary format of iWork via browser.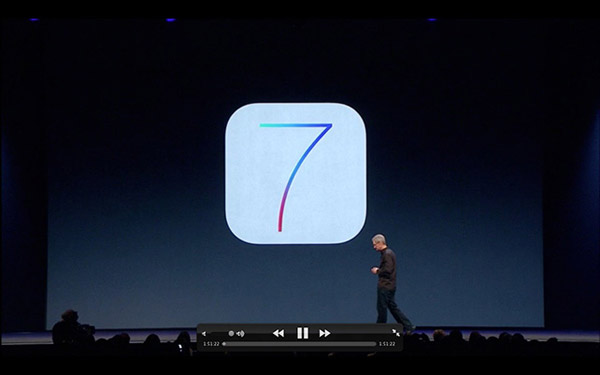 The investigation by J.D Power shows that iOS devices receive highest user satisfaction up to 73%. Furthermore, over 90% iOS user have upgraded to the newest version of the system. These data above is higher than Android.
At the end of WWDC, Cook unveiled iOS 7 and iRadio of streaming media service as last and best items.
For this WWDC, the people's attitude is divided into two parts. One part thinks that Apple expresses 100 percent sincerity and gets creativity and vitality. Although the released products were not as expected, the design and highlight of each product was fully enough. However, the other feels that the called innovation came from imitation of Android, Chrome and MIUI.
To be remarkable, Apple share dropped further at the end of the WWDC.