Everything About iOS 7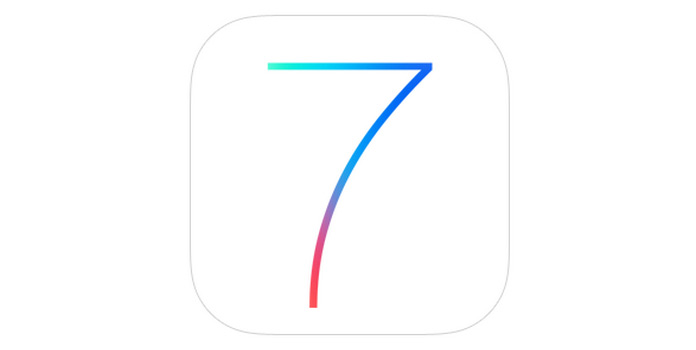 Apple revealed iOS 7 during the WWDC keynote on June 10, 2013. It features a new design different with previous iOS versions. It also has various features. iOS 7 was launched publicly on September 18, 2013. Users can obtain the update either when they connected their devices to iTunes and then lclicked the "Check for Update" button or when they check for over-the-air updates on their iOS devices through Settings > General > Software Update. iOS 7 can be as a free upgrade for the iPhone 4, iPhone 4S, iPhone 5, fifth-generation iPod touch (16GB/32GB/64GB) and the iPad 2, iPad with Retina display (third- and fourth-generation), and iPad mini. iOS 7 will come originally installed on the iPhone 5s and iPhone 5c devices. Owners of the iPhone 5s will also find several amazing features to that device, such as 64-bit support, Camera image stablization, Touch ID fingerprint sensing, Burst Mode and Slow-Mo video, etc. iOS updates are often recommended for all users,however in the past years, users of older hardware have found that performance of the latest iOS versions on their devices can be very disappointing. For users who are on older iPhone hardware (iPhone 4), they may want to wait to see how will iOS 7 runs on your device.

What did iOS 7 design encounter
After the unveiling of iOS 7 at Apple's WWDC, there were many mixed reviews about the look of the new operating system. What did iOS 7 design encounter? Has Apple really become the victim of Design By Committee? Just read this article. Maybe you will get the answer.

Go for Near Me and no Genius any more
Apple killed Genius for Apps and recommended Near Me. Is the day of third-party companies offering recommended service coming? Why is Genius not effective? What kind of impact Near Me will have on other developers? Hopefully you will get inspired by this article.

Apple has declared a war against these fifteen apps
It's obvious that the new iOS 7 is the most radical re-design of the interface since the very first iPhone. With enhanced functionality, it will kill off many non-Apple apps, including some good ones. Now let us see how many Apps have been killed by iOS 7.
UI design of iOS7 - A bold yet innocuous attempt
An all-new design that's simpler, more useful, and more enjoyable — but still feels instantly familiar — is precisely what makes iOS 7 so beautiful. Now let's talk about the UI design of iOS7. We just focus on the visual effect and intuitive feeling, ignoring the details.

How to evaluate iOS 7 beta
What do you think of the trend of the new system drawing on? How about plagiarizing other mobile operating system like Android, Windows Phone and the APP of third party developers? And what are your evaluations of other features and characteristics besides the interface?

Overview for WWDC 2013
Apple's annual Worldwide Developers Conference kicked off on June 10. During the keynote, Apple unveiled overhaul of iOS 7, the latest iteration of OS X – Mavericks, the new cylinder-shaped Mac Pro, the long-awaited iTunes Radio streaming service, and upgrades to the MacBook Air notebooks.

iOS 7 imitating Android and the third-party app
The biggest change of iOS 7 was the design style of the interface. In addition, there were numerous thorough and considerate features upgrade. The design of iOS 7 is in gloss-less "flat" look, similar to Android. See the overview of WWDC 2013 if you missed the live broadcast.

Look back released products at WWDC in last decade
Apple's annual Worldwide Developers Conference kicked off on June 10. It's the company's 24th such show. Apple unveiled a series of updates to their products and operating system. Here is a roundup of what have been announced at WWDC over the past decade.