Buffalo Data Recovery Tutorial for Beginners in 2023
Similar to other hard drives, Buffalo external hard drive can be used to store all kinds of data. However, there are also many problems you may encounter. The most serious one is data loss. Yes, many people asked how to rescue lost Buffalo data due to different reasons.
If you have the same question, then you just come to the right place. This article introduces why you encounter data loss cases and how to perform Buffalo data recovery. Thus, you can protect the safety of your important files effectively.

Buffalo Data Recovery
Part 1: Different Scenarios to Lost Data for Buffalo Hard Drive
According to various questions in forums, these are common causes of data loss in your daily life. You can read and have a checkup. What's more, it can also benefit the further Buffalo hard drive data recovery.
Situation 1: Delete Files Mistakenly without Backup
Well, this can be the top reason of losing data in Buffalo portable hard drive. you just delete something or overwrite the parts you need by mistake.
Situation 2: Virus Attack and Malware
Viruses can influence many parts of your activities. However, you may not notice this potential risk. As a result, damages can cause not only Buffalo data loss, but also Internet connection misuse, personal information leakage and more.
Situation 3: Mechanical Damages
If your personal computer gets physical damages, then the service repair may charge you a lot of money. Moreover, your stored files may be inaccessible or unrecognized.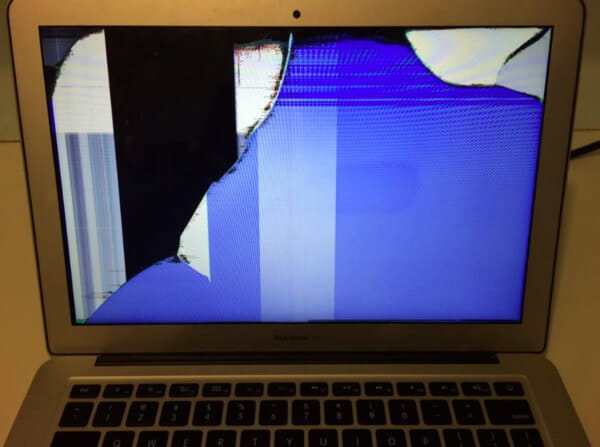 Situation 4: Power Failures
If your computer is out of juice before you save a long article or other files, then you may lose data, too. Sometimes the power failure is caused because of wrong operations or viruses. For instance, your computer just shut down suddenly.
Situation 5: Losing Computer
Well, once your computer gets stolen, you cannot access the stored data any more. So it is a good habit to back up files in the cloud storage or external hard drive. Thus, you can perform Buffalo data recovery from the previous backup file easily.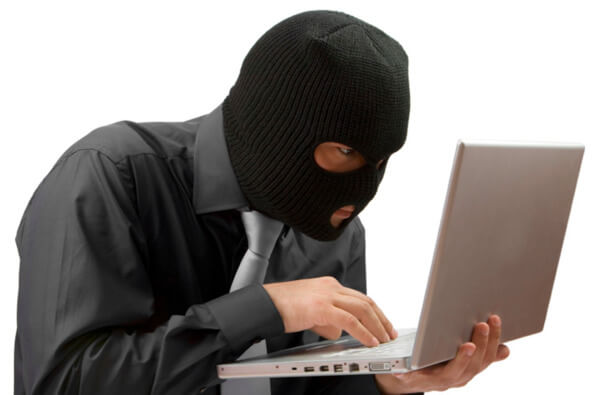 Situation 6: Liquid Damages
If you spill coffee or milk on the computer or its keyboard without extra covers, then liquids may cause short circuits of electronic components. Consequently, your Buffalo hard drive not recognized or detected after the connection. Things will be worse if the internal parts get soaked.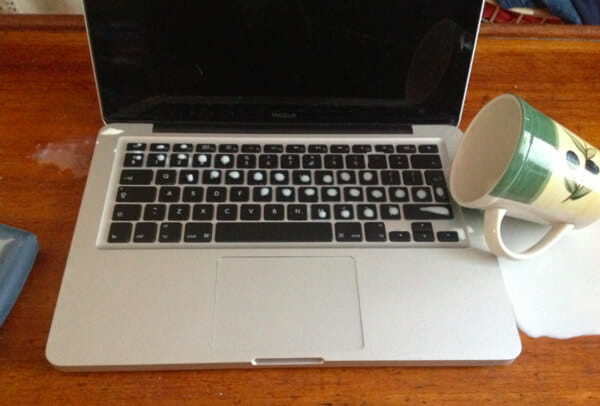 Situation 7: Direct Sunshine Exposure
In another word, overheating may destroy your digital devices. If you put your computer under direct sunshine in hot weather, it may even cause fire accidents.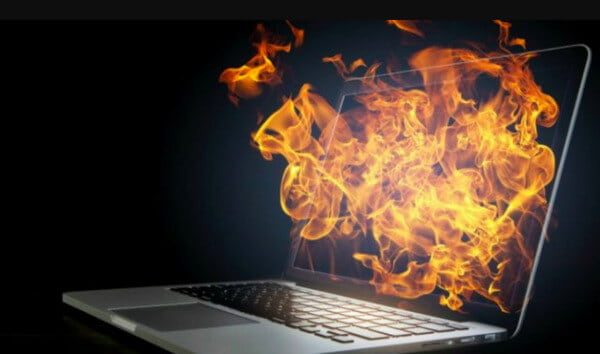 Part 2: How to Recover Data from Buffalo Hard Drive
Is it possible to get back the deleted or lost data from your Buffalo hard drive?
Of course, the answer is "Yes". By using Aiseesoft Data Recovery, you can recover almost all files from deletion, formatted partition, hard drive problem and other data loss cases.
So if you are looking for easy and powerful Buffalo data recovery software, then Aiseesoft Data Recovery can be your first choice.
Key Features of the Buffalo Data Recovery Software
Wide support of recoverable data types including images, videos, audios, emails, documents and more.
Recover data from flash drive, memory card, digital camera camcorder, hard drive and removable drives.
Get back any file from data loss cases with 2 different data recovering modes.
Search and preview each data with the detailed information.
How do You Recover Lost/Deleted Data from Buffalo External Hard Drive
Step 1Launch Data Recovery
Free download and install Aiseesoft Data Recovery on your Windows computer. Then launch the Buffalo hard drive data recovery software. Plug the Buffalo hard drive to your computer.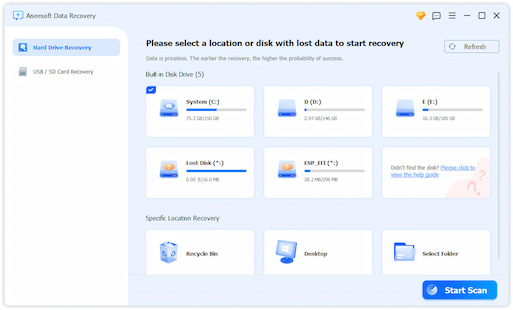 Step 2Select data type and hard drive to recover
Follow the on-screen instruction to select the data type and location you want to recover. It's OK if you choose all items on the screen, though it may take more time to complete the process.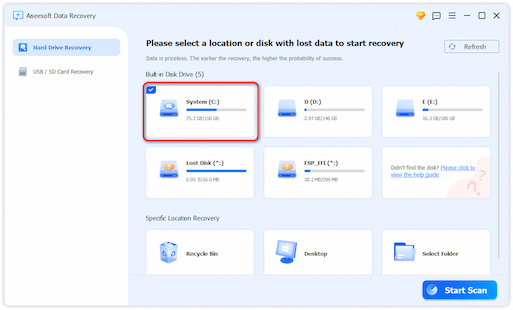 Step 3Scan the selected data
Click the "Scan" option on the lower right corner of the window. Later, Data Recovery will start a quick scanning process. Of course, you can also choose "Deep Scan" to find all your files completely.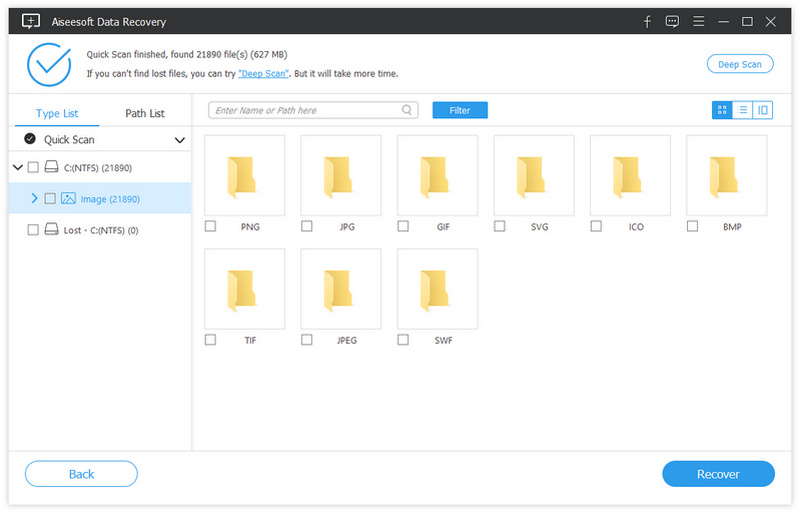 Step 4Buffalo data recovery
Choose and preview any file you need. If you fail to find the target file, you can use the "Filter" function to solve the problem. Finally, click "Recover" to recover lost data from Buffalo to your computer.
Part 3: 3 Methods to Prevent Data Loss from Buffalo Hard Drive
After the Buffalo hard disk data recovery, you should also know some measures to prevent data loss. In another word, here are some tips you can follow to bypass and protect important files from data loss.
Method 1: Prevent from Physical Damages
Be careful when you are using your computer. For instance, it is not a good way to leave a computer in your vehicle, because of the extreme temperature shifts and thieves. In addition, do not slide a computer across carpet due to the static electricity.
Method 2: Clean Up Your Computer with Anti-Virus Software
Do not overlook error messages from your computer, though these messages pop up every day. Furthermore, you can install a powerful anti-virus program to keep the maintenance of your computer regularly.
Method 3: Free Up Enough Storage Space
Too much files stored in your computer may lag your operating system and cause other problems. Well, overloading your Buffalo external hard drive is also harmful. You need to pay attention to its capacity. Using the junk file cleaner to free up more space.
From above tips and tricks about Buffalo data recovery, you can get back any deleted, corrupted or lost file to your computer selectively and safely. If you still have doubt about Aiseesoft Data Recovery, you can free download it and have a try right now.