How to Make FaceTime Audio Call
FaceTime audio provides an alternative way to make video/audio calls. Better than traditional phone calls, FaceTime audio can be made over Wi-Fi or cellular data (4G/3G/LTE) connections. It won't use your wireless plan calling minutes. Moreover, FaceTime audio calls don't consume as much data as you think. Placing FaceTime video/audio calls is easy to do, and you may notice that the sound quality of FaceTime audio is usually better than regular and cellular phone calls. But why don't a lot of people use it?
As long as you have an iPhone, iPad, Mac computer, Apple Watch or iPod touch, you can use FaceTime audio to make free phone calls worldwide. There's a built-in FaceTime app on iOS device, it enables you to stay in touch with family and friends by FaceTime audio calls. We will give you a simple introduction of FaceTime audio, and then we will show you how to Facetime audio on iOS 10.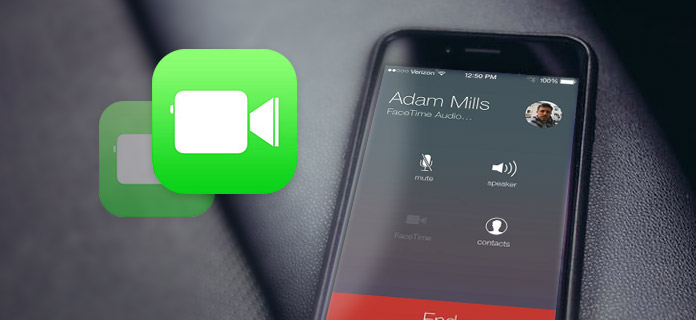 What is FaceTime audio
Introduced in 2010 along with iPhone 4, FaceTime is an excellent social network app. FaceTime audio is a free call service from Apple that allows you to make voice calls between iOS devices without using a cell phone. It can help you make FaceTime audio calls over Wi-Fi or 3G/4G, and you don't need to worry about the call minutes usage. (Wi-Fi calling not working on iOS?)
With FaceTime audio, you don't even need to know someone's phone number, you can directly use an email address instead.
How to make FaceTime Audio call on iOS 10
Enable FaceTime
1Unlock your iOS device and open "Settings" app.
2Find "FaceTime" and slide the switch to "On".
3Tap "Use your Apple ID for FaceTime", and then sign in your frequently-used phone number and email address.
After that, your iPhone, iPad or iPod touch will automatically detect your phone number to use FaceTime audio. When you want to make FaceTime audio on Mac or Apple Watch, you don't need to turn on FaceTime.
When you want to keep the FaceTime calls, you should Record FaceTime call.
Steps to make FaceTime audio on iPhone/iPad/iPod touch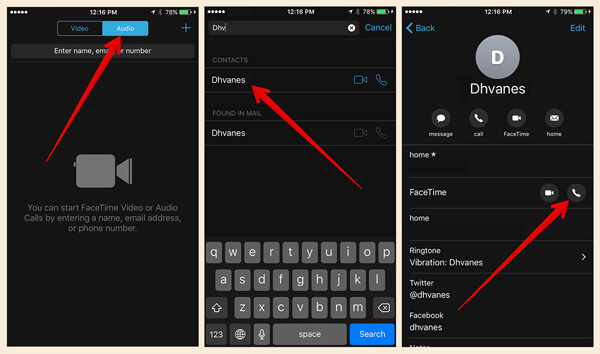 1Open "FaceTime" app on your iOS device.
2Tap on the "Audio" tab to choose FaceTime audio service.
3Enter the name, phone number or email address of a person.
4Tap on the audio all button to start your FaceTime audio.
How to switch from a regular call to FaceTime audio
When you have already on a regular phone call with someone, you still have a choice to change it to a FaceTime audio. To do it, you can follow the next guide.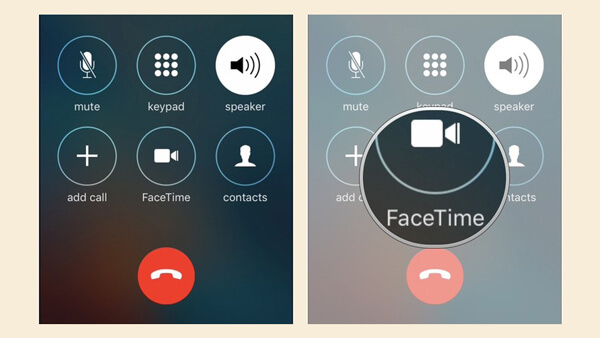 1Check the call interface to locate the "FaceTime" on the call menu screen.
2Tap on the "FaceTime" option. You can't make FaceTime audio with your friend or family if the "FaceTime" icon is gray. If the contact is also using an iOS device, then you can tap the "FaceTime" option to witch from a regular call to FaceTime audio.
To better manage your iOS device, you may need the professional iOS Data Transfer. It is regarded as the best alternative to iTunes. It can help you transfer various iOS files between iPhone/iPad/iPod and PC/Mac with ease. You can free download it and have a try.
iOS Data Transfer
For Mac
It lets you view and back up data from iOS device to iTunes or PC/Mac.
It transfers contacts, photos, music, movies, etc. between iPhone/iPad and iPod.
This iTunes sync alternative enables you to add photos, music, etc. from computer to iOS device.
De-duplicate contacts and edit contacts from iPhone on computer directly without iTunes.
Automatically convert video and audio to be compatible formats for iPhone iPad iPod.
You can learn here to transfer your FaceTime audio from iPhone to computer for backup.
If you unfortunately lose some valuable iOS data, you rely on the powerful iOS Data Recovery to recover the deleted/lost iOS data.
iOS Data Recovery
For Mac
It could back up the existing data and those deleted items on your iPhone, iPad and iPod to computer.
It syncs Messages, contacts, photos, music, videos, Safari history/bookmarks, call log, books, etc. to your PC or Mac.
It lets you view and extract data from iCloud backup to computer.
It enables you to preview and restore files from iTunes Library to your computer.
Compatible with iPhone X/8/7/6/5/4, iPad Pro, iPod, etc.
In this post, we mainly talk about FaceTime audio. We show you how to make FaceTime audio calls. Whether you want to save plan call minutes, or pay more attention on voice all quality, you should start to make your FaceTime audio calls.