FaceTime for PC to Make Video/Audio Calls on Windows
FaceTime is a very popular video/audio calling app created by Apple. It is the default feature designed on Apple products: iPhone, iPad and Mac. It is used for various applications related to video calling and communication. Back in June 2010, Steve Jobs announced the arrival of FaceTime. FaceTime offers a high quality video/audio calling experience among iOS and Mac OS users. But what about PC owners?
Unfortunately for Windows users, there is no way to use FaceTime on PC. If you are using a Windows 10/8/7/XP/Vista computer, you must be eager to know how to use FaceTime on PC. Is there any FaceTime for PC? Here we list 5 great FaceTime for PC alternatives for you to make a video/audio call on Windows computer. You can pick your preferred FaceTime for Windows to get started.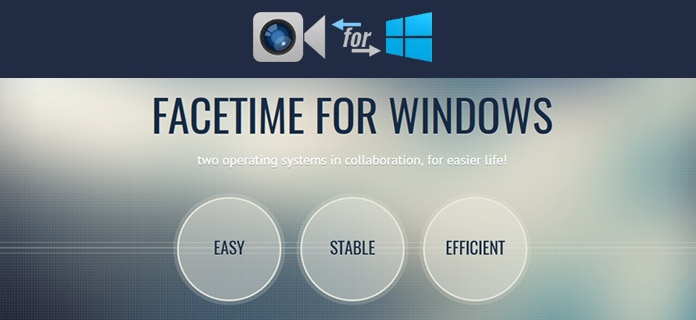 1. FaceTime for PC - Skype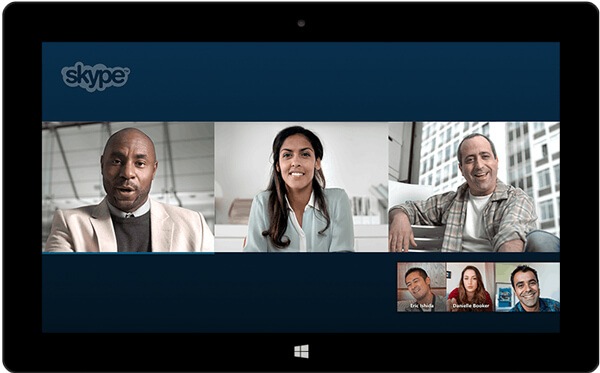 https://www.skype.com/
Skype is one of the most famous and most widely-used video chat app. Earlier than FaceTime, Skype was first brought to market in 2003. It works well on Windows, Mac, iOS, Android, Linux, and many other platforms. So Skype can be a great FaceTime for PC to help you make video/audio calls on Windows computer. It also works well as a FaceTime App for Android to iPhone. Skype offers both voice and video calls, text chat, screen, file sharing, and much more. Skype also plays an important role in business field. You can not only use Skype for the regular catch up, but also for a business video conference. Meanwhile, you can use the best Skype Call Recorder tool to record Skype videos for future reference.
Best Skype Recorder you may want to know:
Aiseesoft Screen Recorder
Aiseesoft Screen Recorder is the professional screen capture software, which can capture online videos, games, podcast, webinars, lectures, presentations, Skype calls, online conference, webcam videos, etc. in full screen or customized screen size with ease.
Record online videos from YouTube, Facebook, Vimeo, DailyMotion, TED, etc.
Provide "Blu-light" real-time HD video encoding technology to ensure excellent image and sound quality for YouTube videos.
Recorded YouTube videos can be saved as MP4 or WMV file which would be easy to playback on any video player.
Edit the video file while you are recording the screen.
Support capturing pictures from screen.
Record streaming audio, online audio, microphone voice with high sound quality.
Want to record Skype video/audio calls? Just check the video below: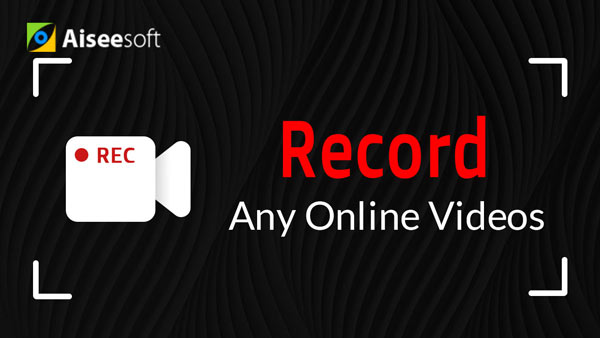 If FaceTime won't work on Mac, you can read the post for solutions.
2. FaceTime for Windows - Viber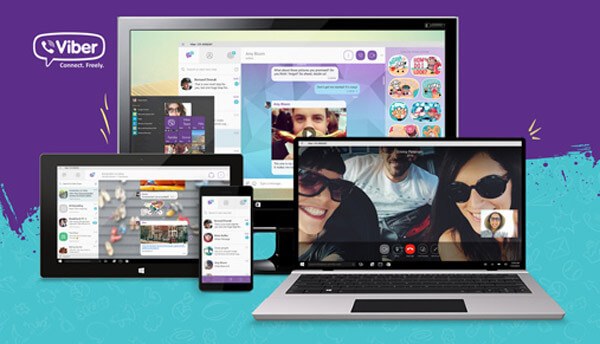 https://www.viber.com/
Viber is a free messaging and calling app which can help you handily communicate with family and friends through internet connection.
It can automatically detect which of your contacts use Viber. So you can easily connect to others by just selecting a name.
This FaceTime for Windows app enables you to make free video/audio calls, text, share pictures, record audio messages, send files and more free of charge. If you are a Windows phone user, Viber is a good option to make free calls.
If your Viber messages or calls are lost or deleted, you can get Viber messages and calls recovery here.
3. FaceTime for PC - ooVoo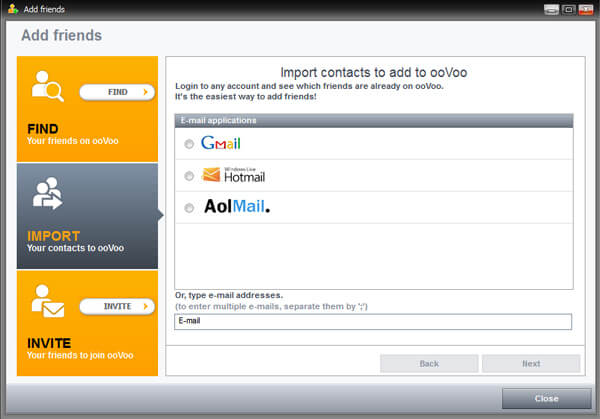 https://www.oovoo.com/
ooVoo is another popular video chatting app which offers high-quality video chat, instant messaging and collaborative stories.
It highly supports any frequently-used platforms like Android, iOS, MacOS, and Windows. So you are looking for a useful FaceTime for PC, you can give ooVoo a try. Various videos, texts and images come together to create something unique and original in this FaceTime for PC app.
Moreover, you are allowed to check top videos from around the world.
4. FaceTime for Windows - WhatsApp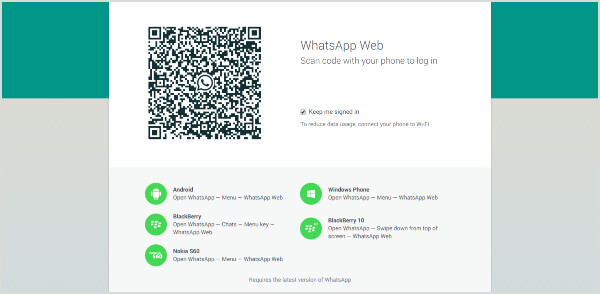 https://www.whatsapp.com/
WhatsApp provides a fast, simple, secure messaging and calling service for you to connect anyone all over the world.
It offers free app-to-app voice and video calls, recorded audio messages and text messages, group chats, photos and videos sharing, etc. WhatsApp is widely-used on mobile platforms like iOS, Android and Windows.
But WhatsApp Web give you the chance to use this FaceTime for PC on your computer.
5. FaceTime for PC - Tango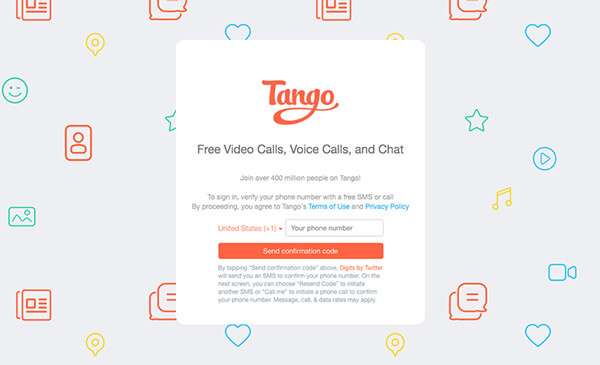 https://www.tango.me/
Tango is a very famous message and video/audio calling app. With this FaceTime for PC, you can get the best calling quality.
Tango gives you free international and domestic calls to any number in the US, Canada, Mexico and India. But if you want to call people at other places, you need pay a low rate.
Similar to WhatsApp, it also is widely-used on portable iOS and Android device. And it has a web version to let you use various functions on PC/Mac, so that you can easily download Tango easily.
In this post, we mainly talk about FaceTime for PC. We recommend top 5 FaceTime for PC apps to help you make video/audio calls on Windows 10/8/7/XP/Vista computer. Hope you can find the suitable FaceTime for Windows and better contact others after reading this article.