10 Best Messaging App Alternatives to WhatsApp Messenger
WhatsApp messenger is a free messaging app which allows you to exchange messages. This texting app is available on Android/iPhone/BlackBerry/Windows Phone and more, and you can send WhatsApp messages across the platform. With the popularity, WhatsApp Messenger is starting to get payment. For iOS users, using WhatsApp required a one-time $0.99 fee while Android users can get WhatsApp Messenger free version for one year and annual fee of $0.99 in the following years.
If you are not willing to pay for messaging app, don't worry, you can always get other free messaging apps like WhatsApp but free. In the following, we've collected 10 best free WhatsApp alternative messaging apps for you. You can find the best messaging app for Android/iOS or even other platforms here.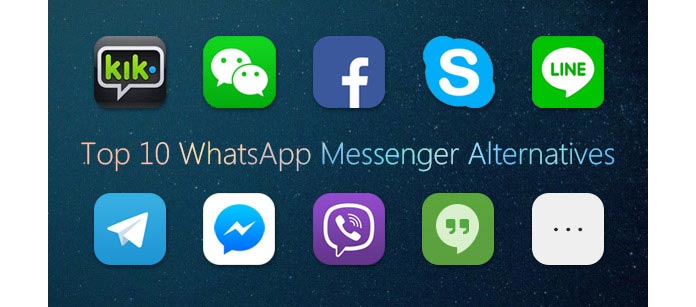 In this article, we mainly introduce 10 best free messaging app that's similar to WhatsApp Messenger. Apart from all the text messaging apps we mentioned above, there are also so many WhatsApp replacements you could find out there, such as Facebook messenger, Tango, LiveProfile and more. Hope you can find one messaging alternative to WhatsApp that suits you from here. If you have other WhatsApp Messenger recommendation, leave your comments down below!