FaceTime Not Working on Mac? You Can Try These 5 Solutions Now
FaceTime is a video-calling program that allows all iOS and Mac users to communicate with each other wirelessly. You can make face-to-face FaceTime calls with friends or coworkers without extra fees. Furthermore, you can start a group FaceTime call with multiple people at the same time.
However, there are always these or those Mac and iPhone FaceTime issues. For instance, you may encounter Group FaceTime not showing face, group FaceTime camera not working, FaceTime audio not working on iPhone and Apple Mac computers. During this time, you can take measures mentioned below to fix FaceTime not working problems on different Apple devices.
Way 1: Force Quit FaceTime to Fix FaceTime Issues
If your iPhone freezes or does not respond for a long time, you can force restart iPhone to refresh it. Thus, you can restart the FaceTime app to remove glitches. Sometimes the random app glitch can cause FaceTime not working on Mac, iPad, iPhone and more.
Step 1:
Hold and press "Option", "Command", "Esc" keys on the Mac keyboard at the same time.
Step 2:
Choose the "FaceTime" app.
Step 3:
Click "
Force Quit
" to force quit the FaceTime app on Mac.
Step 4:
Restart FaceTime to see if everything goes on well.
Note: You can stop using other apps for FaceTime troubleshooting. Because the conflicted apps can make FaceTime not working on Mac too.
Way 2: Check The Internet Connection If FaceTime Not Working
If your FaceTime call is lagging or keeps failing, you need to keep an eye on the Internet connection. The poor Wi-Fi speed may make FaceTime not available. Some people may wonder, "Why is my FaceTime not working?". Well, it is not the Apple FaceTime down, but the Internet connection down.
Step 1:
Open the "Apple" drop-down menu on the top left corner.
Step 2:
Choose "System Preferences" from the list.
Step 3:
Click "Network" to access all your network connections.
Step 4:
Choose the Wi-Fi network you are using. Disconnect it. Then reboot Mac.
Step 5:
After rebooting Mac, reconnect to Wi-Fi.
You can restart the wireless router or modem to eliminate some random firmware crashes.
Way 3: Correct Your FaceTime Phone Number and Email Address
The wrong FaceTime personal information can lead into FaceTime not working after number change. Therefore, you had better check if you set up FaceTime on Mac correctly.
Step 1:
Open the FaceTime app on Mac.
Step 2:
Choose "Preferences" from the "FaceTime" menu bar on the top.
Step 3:
From the "Start new calls from" drop-down list, check if the specified email address or phone number is correct or not.
Step 4:
Correct the wrong FaceTime details to fix FaceTime not connecting on Mac.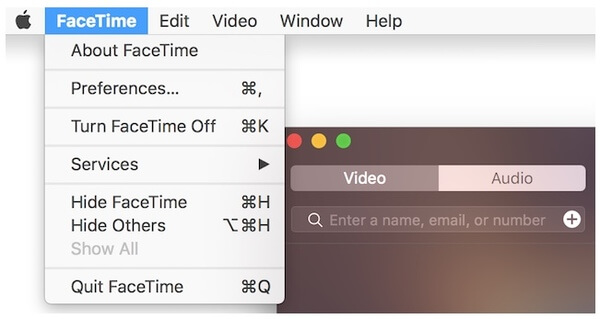 Way 4: Verify FaceTime Date and Time Settings
Yes, the incorrect Date and time can make FaceTime unable to work too. In most cases, the date and time settings on Mac is based on your time zone. You can check it to see if it is the real cause for Facetime not working on Mac.
Step 1:
Click the Apple icon on the top left corner of your Mac screen.
Step 2:
Choose "System Preferences" to get a new popping-up window.
Step 3:
Click "Date & Time" to access its section.
Step 4:
Enable the "Set date and time automatically" option.
Step 5:
Check if the time zone and city matches or not.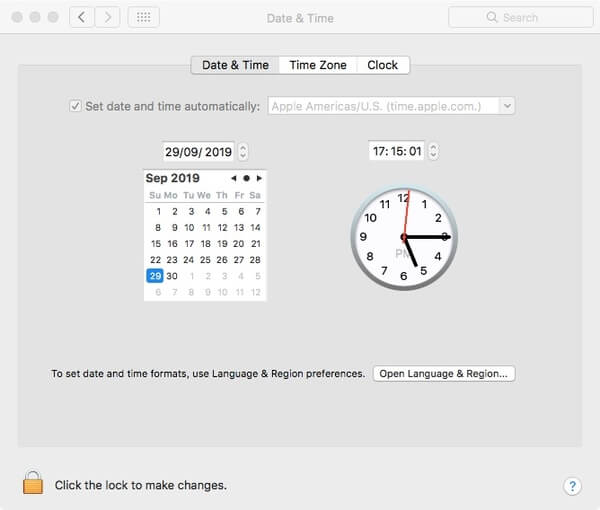 Way 5: Change FaceTime DNS Settings
The DNS server settings also matters. Compared with other FaceTime troubleshooting methods, it is hard for beginners to operate. Thus, it is the alternative way to fix group FaceTime still not working and other stubborn FaceTime errors.
Step 1:
Choose "System Preferences" from the "Apple" drop-down list.
Step 2:
Click "Network" to get the network control panel on Mac.
Step 3:
Choose which kind of network you use.
Step 4:
Click "Advanced" near the bottom.
Step 5:
Switch to the "DNS" section. Click "+" before "IPv4 or IPv6 addresses".
Step 6:
Add, edit or delete a DNS server with the on-screen guide. Then click "OK" and "Apply" to save changes.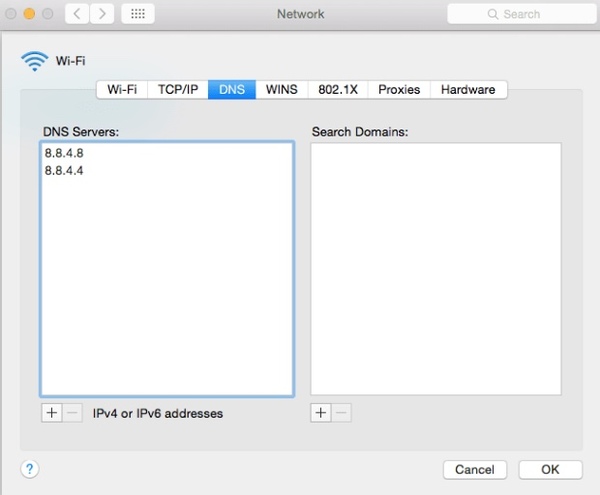 Bonus Tips: Clean Up Mac When FaceTime Not Working or Responding
If your Mac is running out of space, you will find that everything works slow on Mac, as well as the FaceTime app. You can click "Apple" > "About This Mac" > "Storage" to see the available storage space on Mac startup disk. If there is less than 20% available Mac space, you may even be notified with "Your start disk is almost full". If you have no idea which file to delete, you can turn to Aiseesoft Mac Cleaner for help. Here're the main reasons: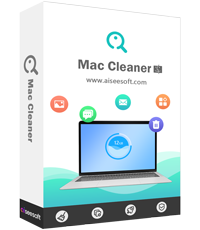 Downloads
Flexibly clean junk files, large & old files, duplicate files and useless files.
Uninstall apps and delete related files completely.
Monitor Mac system preference, including disk utilization, battery status, memory performance and CPU usage.
Clutter Mac files and clean up browser data.
Hope you can deal with FaceTime not working on Mac with the above solutions. If you still have FaceTime not connecting or responding issues, you can feel free to contact us. We're glad to help you whenever you need.

Leave your comment and join our discussion