Difference between MP3 and MP4 File Formats and More Information
More and more people prefer to recording, listening to, podcasting, or watching movies, and other multimedia. Due to poor internet connection, sometimes you may wonder how to download these files to your machine. In most cases, you will be presented several media formats, such as MP3, MP4, etc. How to use less computational resources and get the proper format? This article will show you the differences between MP3 and MP4 in detail.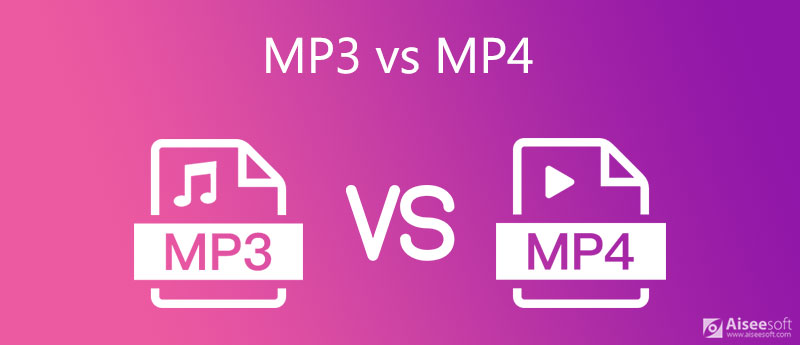 Part 1: Differences between MP3 and MP4
MP3 Introduction
MP3, short for MPEG-1 Audio Layer 3, is the king of audio. As the standard of audio file format, MP3 is supported by a wide range of music software, digital music players as well as music and video streaming websites. No matter which operating system or device, MP3 works pretty well. That is why it is popular in digital music world.
MP3 uses lossy compression. It means that the audio format is able to reduce file size while barely ruining the quality. Unlike other media file format, MP3 won't save all data but ignore unimportant information. Average people cannot tell the difference. That is the way that MP3 balances the trade-off between audio quality and file size. If you want to free up space and save more music, MP3 is a good choice, although that will lose a bit audio quality.
Moreover, MP3 files use ID3 tags to store information like title, artist, album, artwork, and track number along with audio data.
MP4 Introduction
MP4, stands for MPEG-4 Part 14, is both a video format and media container. Instead of code, it stores the data covering audio, video, image, subtitle, text, etc. As a container, a MP4 file may store a variety of codecs and the most widely-supported codecs include:
Video: MPEG-4 Part 10 (H.264) and MPEG-4 Part 2.
Audio: AAC, ALS, SLS, TTSI, MP3, and ALAC.
Subtitles: MPEG-4 Timed Text.
These codecs give MP4 files a lot more flexibility than MP3. For example, both the MP4 files store AAC and ALAC audio codec are ended with .mp4 extension, but they very differ with each other. In another word, the audio quality of MP4 file is determined by the audio codec.
Difference between MP3 and MP4
| | | |
| --- | --- | --- |
| | MP3 | MP4 |
| Description | MP3 is an audio coding format | MP4 is a digital multimedia container format |
| File extension | .mp3 | .mp4 |
| Original Name | MPEG – 1 Audio Layer 3, later, it extended to MPEG-2 Audio Layer III and MPEG-3 Audio Layer III. | MPEG-4 Part 14 |
| Store content | MP3 can handle only one type of media, which is an audio file. | MP4 can handle a number of media, such as audio, image, video, text. |
| Compression | MP3 is a compressing technology but without decreasing the quality very much. | MP4 is more flexible on audio compression due to support of more audio codecs. |
| Release date | July, 1994 | 2003 |
| Portability | Compatible with Windows, Mac, Android, iPhones and iPods | Compatible with all the music players and audio devices. |
| Standards | ISO/IEC 11172-3 and ISO/IEC 13818-3 | ISO/IEC 14496-14 |
Part 2: Best Ways to Convert between MP3 and MP4
Way 1: Convert between MP3 and MP4 on Desktop
When converting between MP3 and MP4, the output quality is the biggest concern. Therefore, you need a powerful media converter, such as Aiseesoft Video Converter Ultimate. It utilizes advanced technology to protect the audio quality while converting.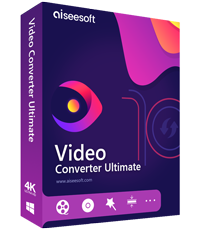 Downloads
How to Convert MP4 to MP3 in Batch
Step 1: Open media files
Install the best MP3 and MP4 converter on your PC and launch it. There is another version for Mac. Click the
Add Files
menu at upper left side, and then choose
Add Files
or
Add Folder
to open all media files that you want to change the format. Here we add MP4 files to the software.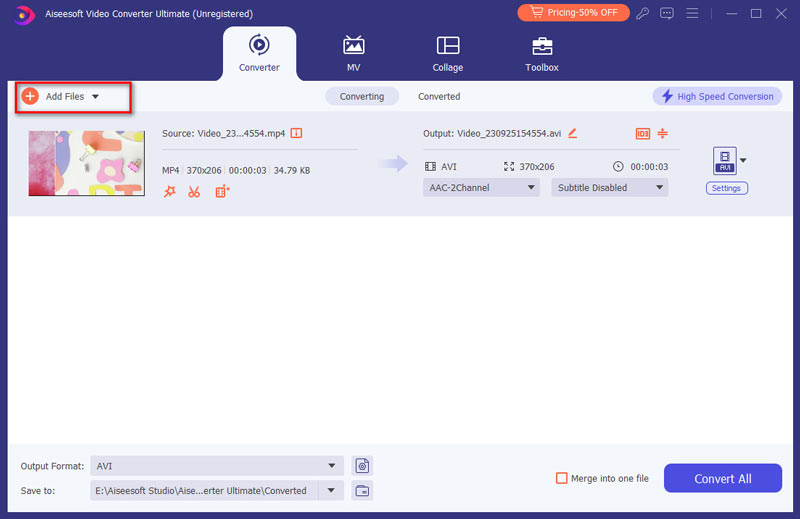 Step 2: Set output format
Now, you can edit and preview the media files in the main interface. After that, click the
Convert All to
option to open the profile dialog. Go to the
Audio
tab, choose
MP3
and pick a preset. To convert MP3 to MP4, select
MP4
from the
Video
tab. If you want to play the output files on mobile device, go to the
Device
tab and choose the right model.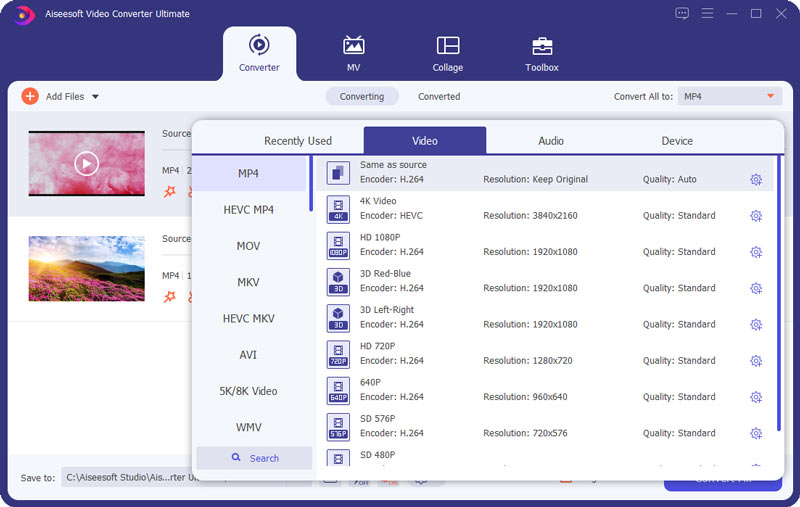 Step 3: Convert MP4 to MP3
Locate the bottom area, and click the
Folder
icon to select a specific folder to save the result. Finally, click on the
Convert All
button to begin converting MP4 to MP3 or vice versa.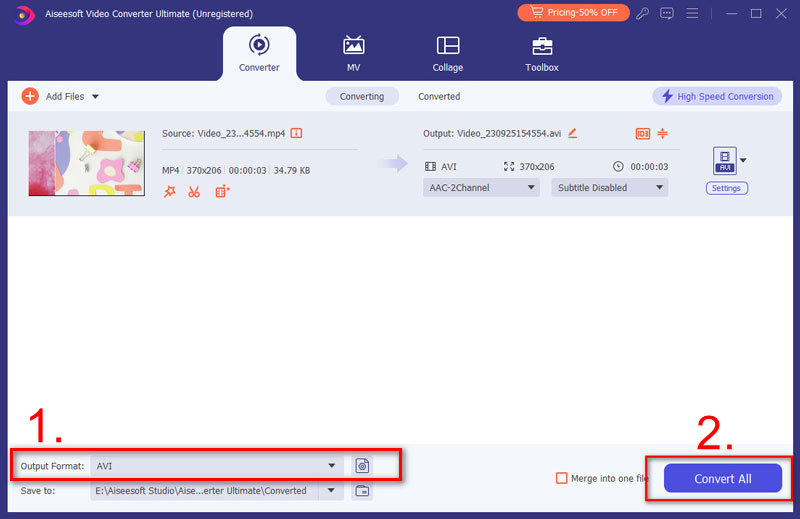 Note: To convert MP4 to MP3, you have to download it first.
Way 2: How to Convert between MP3 and MP4 Online
Sometimes, you just need to convert between MP3 and MP4 occasionally. It is not convenient to install software on desktop. Alternatively, Aiseesoft Free Online Video Converter is a portable option. Firstly, it is completely free of charge with no ads or watermark. Plus, the web app converts media files online in buck. More importantly, there is no file size or other limit.
How to Convert MP3 to MP4 Online
Step 1:
Visit https://www.aiseesoft.com/free-online-video-converter/ in your browser to open the home page. Click the
Add Files
to Convert button to download the launcher.
Step 2:
After downloading, the launcher will pop up. Click the
Add File
button to upload the media files that you intend to convert, such as MP3 or MP4 files.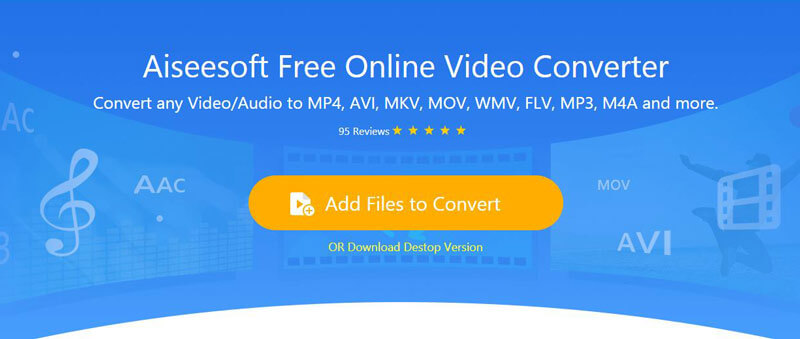 Step 3:
Head to the bottom format area and select the output format, like choose
MP4
. To set MP3 as the output format, go to the
Audio
section at the bottom and select it.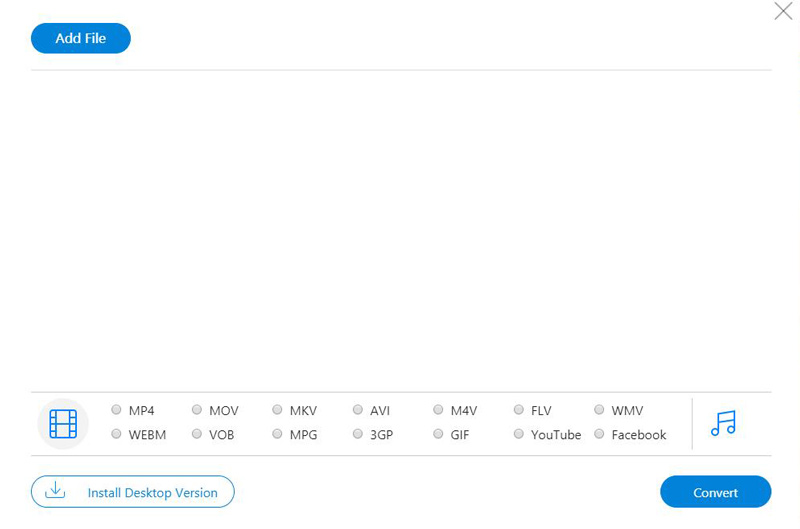 Step 4:
Click the
Convert
button to initiate converting between MP3 and MP4 online immediately. When prompted, download the converted media files to your hard drive.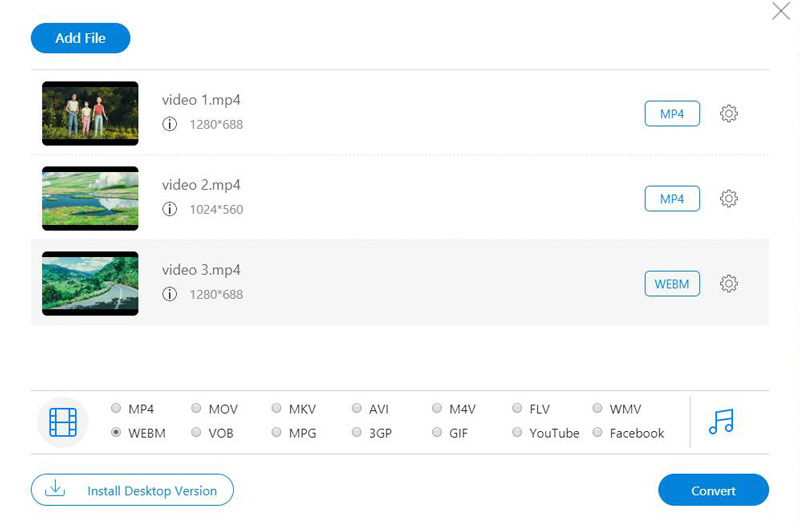 Part 3: FAQs about MP3 vs MP4
Which is better MP3 or MP4?
The answer will depend on your purpose. If you want to get flexible codecs, MP4 performs better than MP3. However, MP3 produces smaller file size and save much space. Therefore, MP3 is more suitable to play on mobile devices.
Is MP4 the same as MPEG?
Some websites said that MP4 is the abbreviation of MPEG4 and they are the same media container to store more kinds of video codec, audio codec and subtitle. However, in fact, MP4 is a container format while MPEG4 stands for a video encoding algorithm. They are totally different. Want to convert MPEG to MP4, click here to learn more details.
Can MP3 player play MP4 files?
You cannot play MP4 files on a player that only handles MP3, so you will have to get your tracks into MP3 format. The best way to play MP4 files on MP3 player, you have to convert them to MP3 format.
Conclusion
After reading this article, you should understand the differences between MP3 and MP4. The best output format is determined by your purpose. MP3 can help you save space while MP4 provides flexible features. Aiseesoft Video Converter Ultimate is the best choice to convert MP3 and MP4 files. More questions? Please leave a message in comment area below this post.

Leave your comment and join our discussion