Top 5 Screen Recorder Software for Mac
Back to the point, we are going to introduce the top 5 screen recording software on Mac for you. From which, you can pick the right one for your Mac.
No.1 Aiseesoft Mac Screen Recorder - The Best Screen Recording Software
Aiseesoft Mac Screen Recorder provides you the easiest, but professional way to record your screen. It should be the best screen recording software to capture any activity on your computer. It has many roles to play, such as a video game recorder, Skype call capture, and online video recording app. More than that, you can edit the video or screenshot as you want.
Key Features of Aiseesoft Mac Screen Recorder
Export excellent image and sound quality with "Blu-light" real-time HD video encoding technology.
Capture gameplay, video tutorial, online videos, online meeting, etc.
Record online stream audio, system audio and audio from microphone.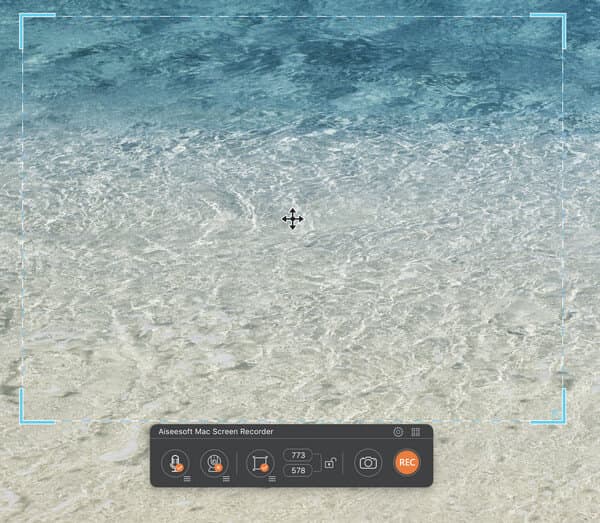 No.2 QuickTime Player – Free Media Player to Record Screen and Audio
QuickTime Player is a powerful built-in media player for macOS X. You are able to play, record, edit and share video and audio files on your Mac. QuickTime Player is capable of playing media on mobile devices, iPhones, iPods, TV.
PROS
Record a movie or video from the camera and the screen of your iPhone, iPad, or iPod touch.
Record audio from a microphone or record the screen of your Mac.
Play, trim, split, cut/copy/paste/delete, and flip/rotate your recording.
CONS
QuickTime files are bigger than normal files. It may take time to send through email.
Many video formats are not supported.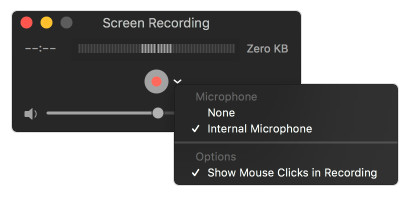 NO.3 ScreenFlow - Support to Share Recorded Video or Audio
ScreenFlow is an award winning and easy-to-use video editing, screen recording and sharing tool. ScreenFlow will record everything from your iSight camera to microphone audio or speaker audio. It can export file formats like AIFF, GIF, M4V, MOV, and MP4.
PROS
It offers full-screen, high resolution screen recording.
You can export directly to YouTube, Vimeo, or other websites.
It offers phone, email, and remote access services support.
CONS
You can't add text, subtitles or simple text annotations to your recording.
It takes some time to complete to capture and edit the video.
It is only available for Mac OS.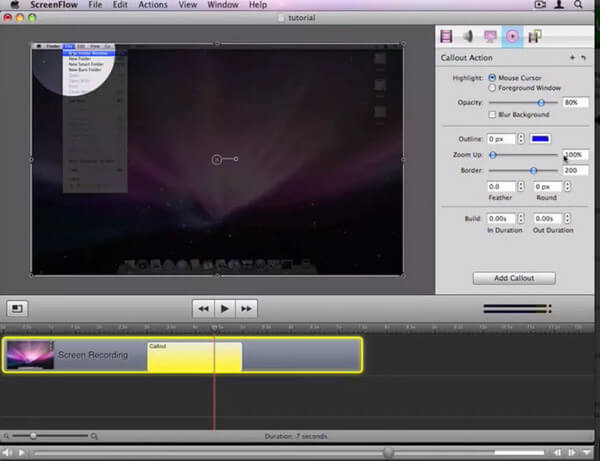 No.4 Snagit - Beyond Ordinary Screenshot Capture (h3)
Snagit is a screen recording program that captures video and audio displays. It combines some capturing and editing features that enable you to capture images, websites, video games or video clips. You can upload short videos to Screencast.com, and then embedding linked recordings in blog posts easily.
PROS
It is a simple to capture screen with the quick-accessed toolbar.
You can capture the entire desktop or the certain area you want.
It is user-friendly and the basic tool is within reach and makes editing easy.
CONS
The video editing feature leaves much to be desired.
Video help notifications always pop up which is annoying.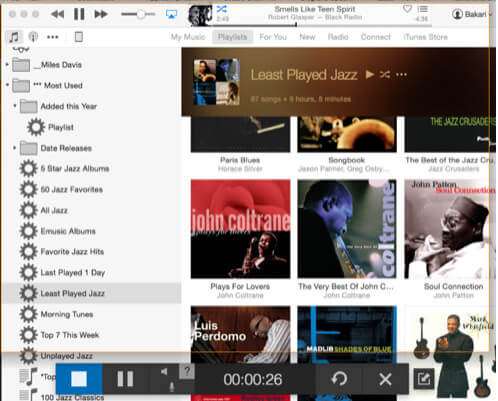 No.5 Camtasia - Screen Recorder & Video Editor
Camtasia makes it simple to record and make professional videos on your Mac. You can easily capture video tutorials, digital representations, and record your own game. Besides, you can customize the videos and add effects to make it better. If you want to turn your presentation into a video, this may be the best choice.
PROS
You can capture computer screens, PowerPoint presentations, webcam, and other audio.
You can record in full-screen view and regional screen mode.
It offers a set of capture and editing tools.
CONS
You cannot schedule an automatic recording.
Beginners might have difficulties using this app.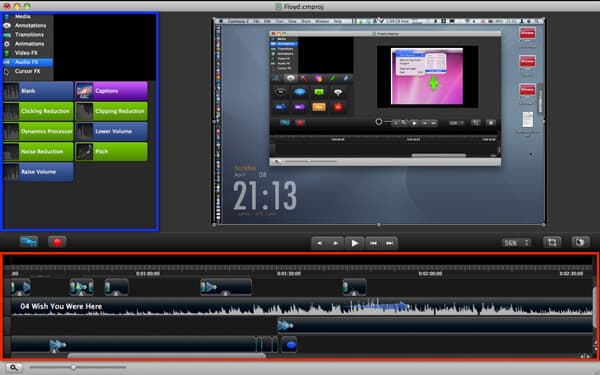 FAQs of Screen Recorder for Mac
1. How to record audio on Mac?
To capture sound on your Mac, you can make use of an audio capture tool. Aiseesoft Screen Recorder also works a powerful audio recorder tool that has the ability to grab the sound from your Mac, and the voice from your microphone with high quality.
2. Can I record a webinar on Mac?
If you're a Mac user, you may already know that QuickTime is great screen recording tool. But if you need to make some annotations while recording webinar, you can use Aiseesoft Screen Recorder that offers more options to help you do things right.
3. How can I record my Mac screen for free?
You can use an online screen recording tool, like Aiseesoft Free Online Screen Recorder. It is a web-based screen recording tool that enables you to record your Mac screen and audio simultaneously without limits. While recording, you can even insert webcam videos to meet your exact needs.
Conclusion
By comparing the pros and cons of the top 5 screen recorders for Mac, you must have chosen the best one. Aiseesoft Mac Screen Recorder is indeed the most professional recording software. If you have any better screen recording tools, please feel free to leave a comment.