Video Speed Controller – How to Control Video Speed on Different Devices
What are the best video speed controllers to speed up or slow down videos on different devices? When you import the videos into a media player, you can simply fast-forward or rewind the video. But if you need to create a speed up or slow down effect, a video speed editor and controller should be the best choice. Just learn more about the 6 programs for different devices and choose the suitable one accordingly.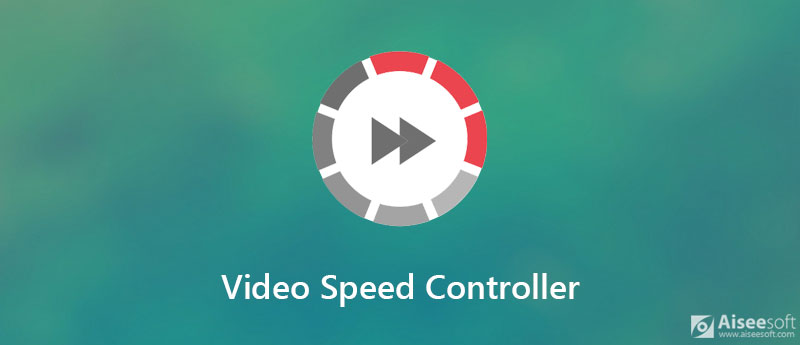 Part 1: The Ultimate Video Speed Controller for Windows and Mac
When you need to adjust video speed on Windows or Mac, Aiseesoft Video Converter Ultimate is an all-in-one velocity-editing program. The video speed editor offers you various speed options to speed up and slow down the video files. It enables you to boost the speed up to 8X or slow down to 0.125X without worrying about the sync issue. Moreover, you can also adjust the audio/video setting to acquire higher-quality videos.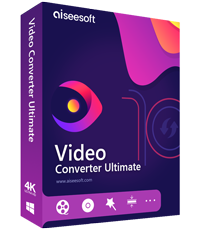 Downloads
Aiseesoft Video Converter Ultimate
Provide numerous speeds ranging from 0.125X to 8X.
Speed up or slow down videos within few clicks.
Adjust video and audio settings to upgrade video quality.
Easy to operate with a clean and intuitive interface.
Step 1:
Once you have installed Aiseesoft Converter Ultimate, you can launch the program on your computer. Choose the
Toolbar
menu and find the
Video Speed Controller
option to adjust the speed of your videos.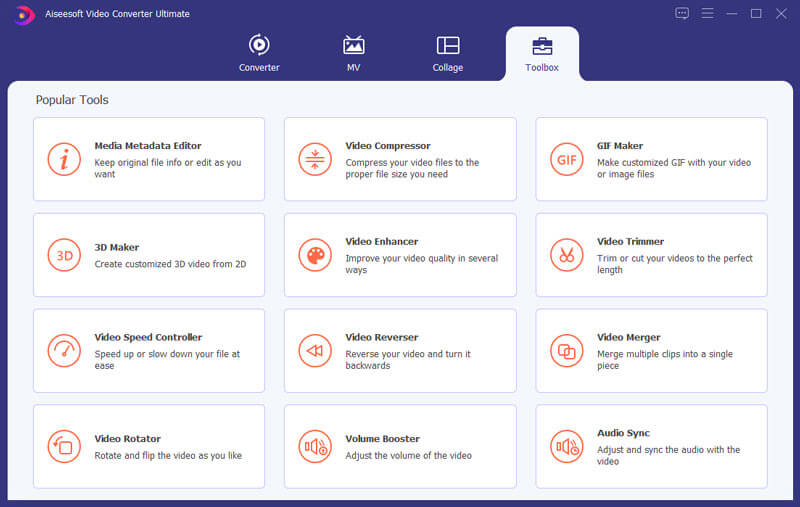 Step 2:
Choose a suitable speed from the list, which ranges from 0.125X to 8X. Just preview the effect and adjust the audio volume within the video speed controller before you decide on the output file.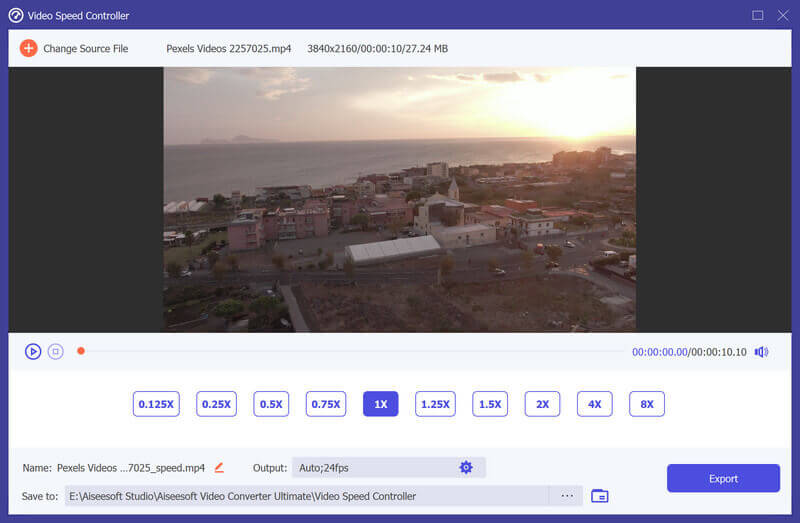 Step 3:
Adjust the audio/video settings, name of the edited video, and choose the destination folder for the video. Click the
Export
button to generate a new video with the desired video speed accordingly.
Part 2: 3 Free Online Video Speed Controllers for Different Browsers
1. Video Speed Controller for Chrome
Video Speed Controller for Chrome is one of the most popular online video speed editors and controllers. It enables you to adjust the speed of HTML 5 audio and video. Moreover, it can also save you time during the operating process with many shortcuts.
Platform: Chrome & Firefox
Pros
Make quick playback speed adjustments.
Provide reveal the control or use the keyboard.
Easy user interface to control the video speed.
Cons
Only provided limited video speed controlling.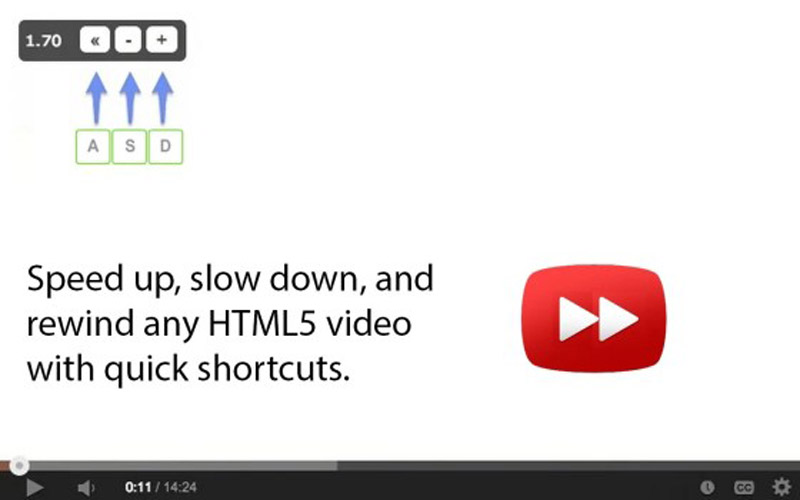 2. YouTube Video Player Speed for Firefox
As the name of the video speed controller, YouTube Video Player Speed enables you to control the speed of YouTube files. Here are the options for the video speed, such as 0.25X, 0.5X, 1X, 1.25X, 1.5X, and 2X. Just choose the desired one accordingly.
Platform: Firefox
Pros
Especially designed to adjust the video speed of YouTube.
Provide keyboard shortcuts to watch YouTube videos.
Work for the embedded HTML5 YouTube videos.
Cons
Limited speed controls and compatible with YouTube only.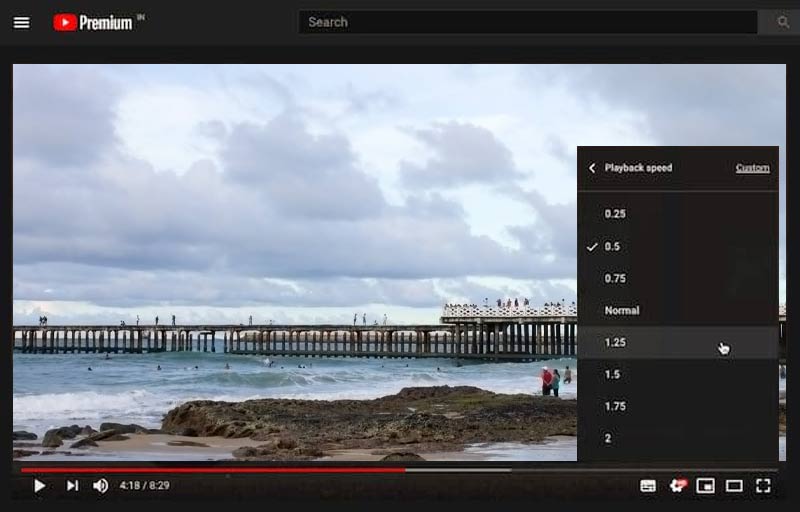 3. Accelerate for Safari
When you are looking for a video speed controller for Safari, Accelerate is exactly what you need to use. It not only speeds up or slows down HTML 5 videos, but also works on most popular websites, such as YouTube, Netflix, Vimeo, and more others.
Platform: Safari
Pros
Support Picture-in-Picture, AirPlay, and more features.
Work with YouTube, Twitter, Vimeo, and more websites.
Provide customized shortcuts to control the video speed.
Cons
It should be too complicated to control the video speed.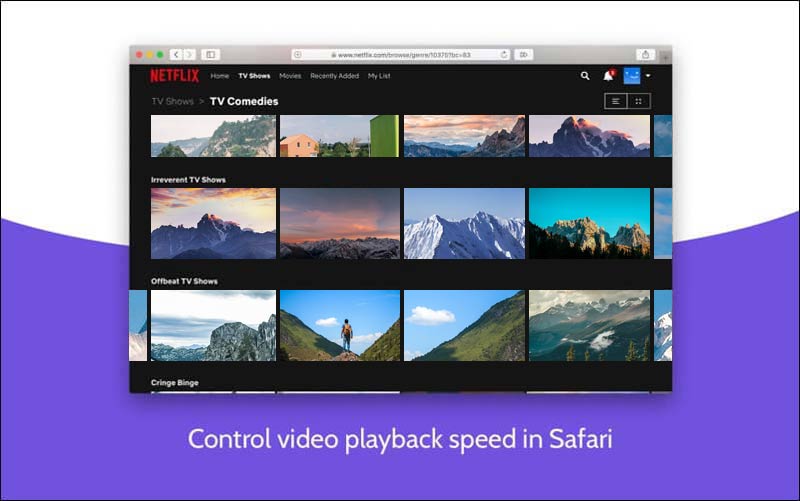 Part 3: 2 Free Video Speed Controllers for Android and iPhone
1. Quik
Quik allows you to make slow motion or fast-forward videos within clicks. As a free video speed-controlling editor, it provides up to 26 types of customizable themes. Moreover, it can also meet your needs by combining more than 2000 videos once in a project.
Platform: Android & iOS
Pros
Export the video in full HD resolution with video high quality.
Provide a wide range of themes and customizable options.
Sync transition to the beat when adding background music.
Cons
It is not compatible with the 4K videos.
Don't allow you to share files randomly.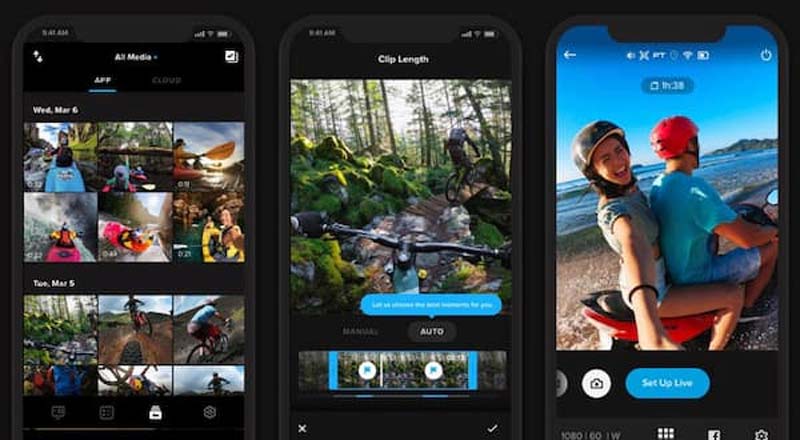 2. Slow Fast Slow
Slow Fast Slow is another video speed controller for iPhone to slow down or speed up videos. The timeline feature can control the speed of any video part without cutting. Moreover, you can control the audio pitch when processing your video in case there is any sound distortion phenomenon.
Platform: iOS
Pros
Slow down your video at 1/16 the speed of the original video.
Keep high sound quality after video speed editing.
Provide timeline function to make video speed editing.
Cons
Fail to share video files to social media sites directly.
Part 4: FAQs about Video Speed Controllers You Should Know
Can I change the video playback speed permanently?
Yes. When you just need to change the playback speed, you can use any media player or the video speed controller mentioned above. To make the desired video effect, you should choose the professional video converter instead.
How to slow down videos with an online video speed controller?
Once you have installed the video speed controller extension, you can hover over the indicator and see the video speed change buttons. After that, you can click to increase or decrease the speed or use the keyboard shortcuts to adjust the video speed.
What should do you to speed up HTML5 videos?
Just as mentioned above, you can install the video speed controller in your browser. After that, you can open the video on YouTube, Vimeo, and more other websites. There should be an indicator and video speed controller to play the videos.
Conclusion
This article lists the 6 most effective video speed controllers for Windows, Mac, iPhone, and Android devices. Whenever you want to change the speed of the videos permanently, Aiseesoft Video Converter Ultimate should always be the best choice.

Leave your comment and join our discussion