Full Guides to Speed Up MP4 Videos with High Quality and Frame Rate
When you see some funny videos with speaking or laughing at a very fast speed, you may be curious about the way to make it. Actually, this effect is created by speeding up MP4 videos, which is very popular on social media platforms now. Moreover, when you want to make opening videos or cutscenes with a guideline on your Vlog, you can also speed up the MP4 videos to show all the content to viewers quickly. With this effect, your videos can be edited in various ways. Please keep reading this article and learn how to speed up MP4 videos for creating more attractive and interesting videos.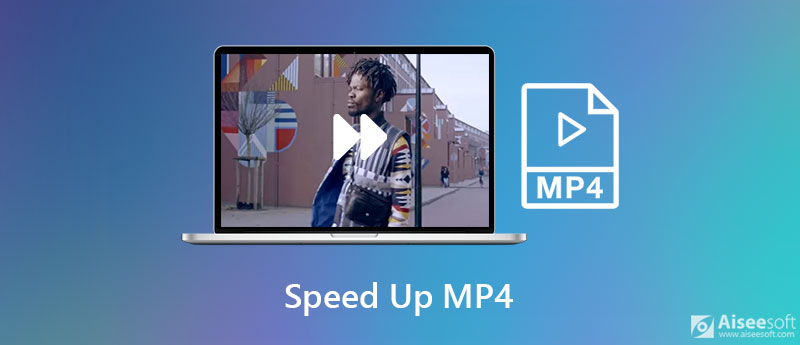 Part 1: The Ultimate Way to Speed Up MP4 Videos with High Quality
Aiseesoft Video Converter Ultimate is a powerful and versatile video editor that supports speeding up MP4, adding wonderful effects, and editing videos with all the basic tools. With the customized settings to the output resolution, frame rate, and format, you can keep a high quality after speeding up MP4 videos. It also provides all the popular formats to facilitate your uploading to different medial platforms.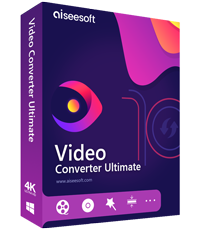 Downloads
Aiseesoft Video Converter Ultimate
Provide 9 kinds of rates to slow down and speed up MP4 videos.
Able to export videos in 1080p, 2K, and even 4K resolutions.
Adjust the frame rate to keep smooth after speeding up MP4.
Preview the speed control effect before exporting videos.
Step 1:
Free download and launch Aiseesoft Video Converter Ultimate on your Windows/Mac. Click the Toolbox menu and choose the
Video Speed Controller
option. Then you can click the Plus button to select the desired videos to this MP4 speed controller software.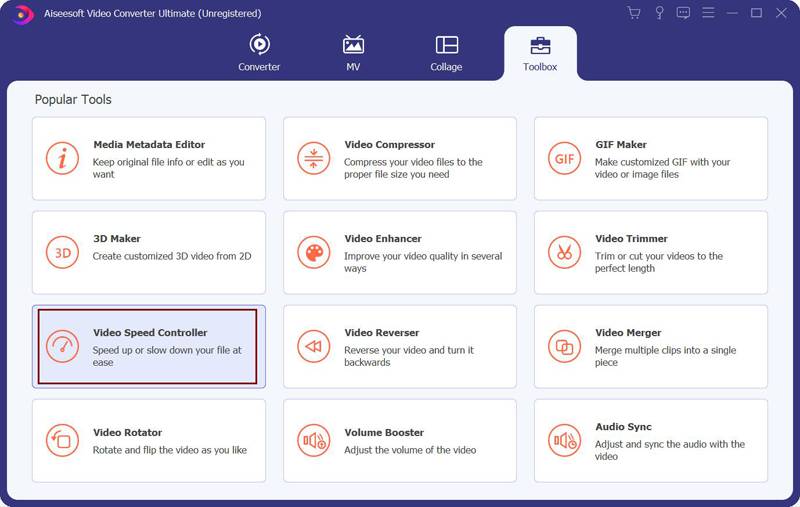 Step 2:
To speed up MP4 videos, you should choose the speed rate between 1.25X to 8X according to your need. After you choose the speed rate, you can preview the effects on the upper screen in real time. In this way, you can easily select the most suitable speed for your videos.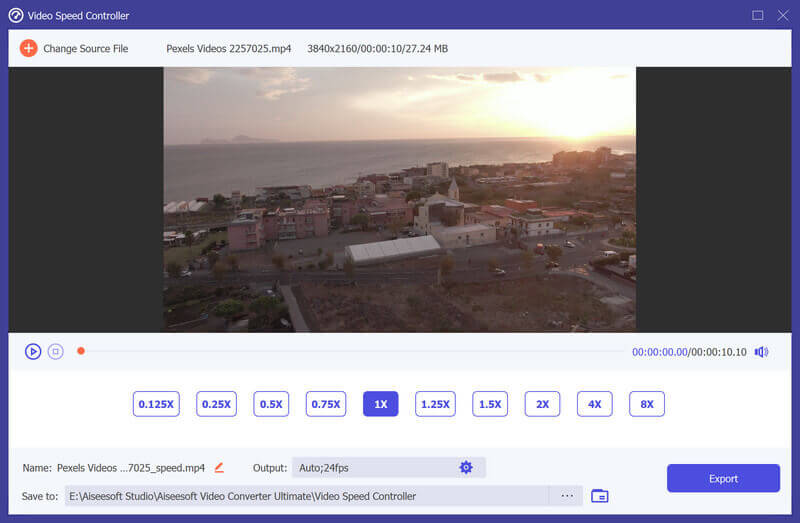 Step 3:
To adjust the video output settings, you can click the
Output
menu at the bottom. Then you can choose the desired video format for uploading on different platforms. You can also keep the original
MP4
format with high compatibility. Don't forget to adjust the frame rate to keep the video smooth. Then click the
OK
button to save the settings. At last, choose the storage path and click the
Export
button to start speeding up MP4 videos.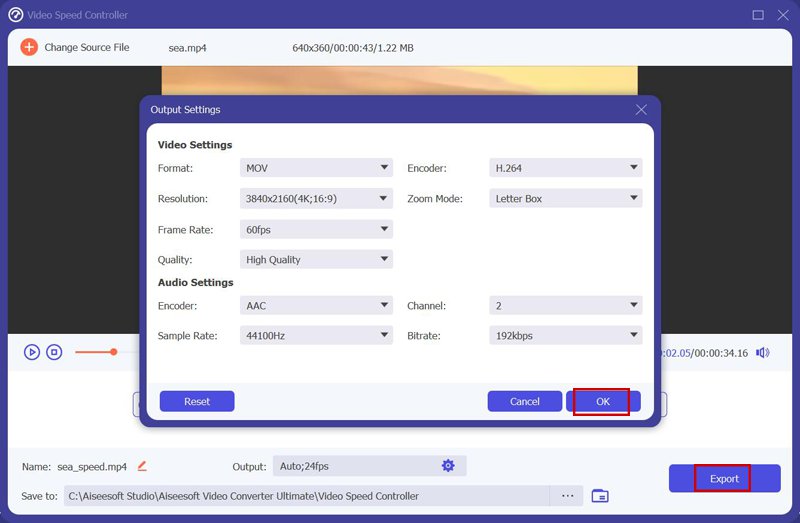 Part 2: How to Speed Up MP4 Files Online with Limitations
If you only want to speed up MP4 videos with less than 100MB, you can also rely on online speed controllers. Unlike video editors mentioned before, online controllers don't support too many editing and exporting functions. Besides, you can't preview the effect, which is not friendly to beginners. Thus, if you only want to do quick speed adjustment, please learn about the following three methods to speed up MP4 videos online:
1. EZGIF.COM
It's an easy-to-use MP4 speed controller with no additional editing or adjusting functions. You should only upload your videos and choose the desired speed to export with two steps. It enables you to speed up MP4 videos by inputting any speed rate under 4X. You can also paste the URL of online videos to adjust the speed. However, since this is an online MP4 speed editor, it has a size limitation of 100MB.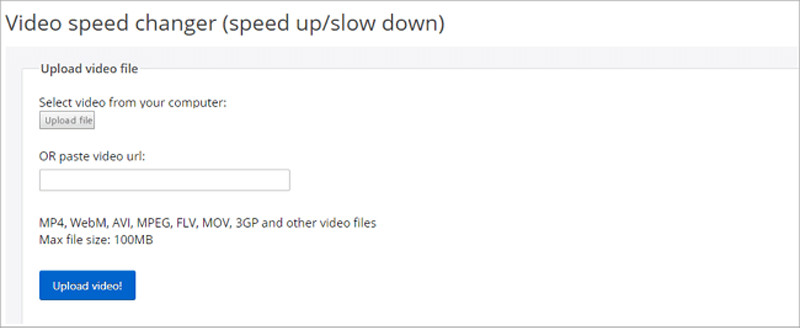 2. Clideo
Clideo is a relatively powerful online tool to slow down and speed up MP4 videos with output format adjustment. It supports most of the popular formats to export, including MOV, WMV, AVI, etc. You can upload your MP4 videos from local files, Google Drive, and Dropbox. But it only offers 6 speed rates with a maximum 4X for you to choose from. Moreover, this online MP4 speed changer will cost you much time to upload and download the videos.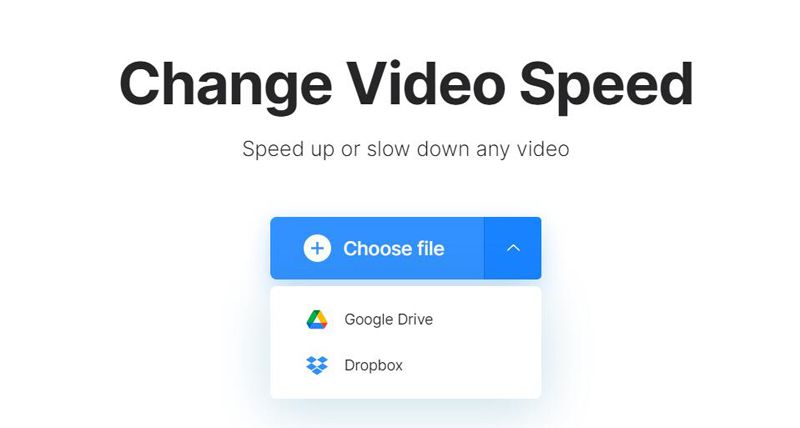 3. Kapwing
Kapwing is a famous MP4 speed editor with a trimming function. With simple clicks, you can get to the speed controller with 0.25X to 4X speed rates. Although the speed rates and the sizes of the videos are limited, you can use it to trim your videos and only download the desired parts. Moreover, it supports downloading the videos on your computer and sharing them on social media platforms directly.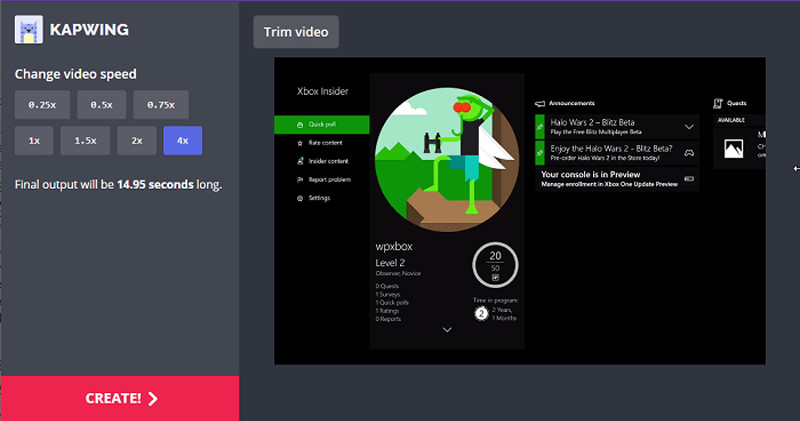 Part 3: FAQs of How to Speed Up MP4 Videos on the Computer
1. How to make funny videos by speeding up MP4 files?
To make interesting MP4 videos by speeding up them, you should follow some tips below: 1. Find the most exciting part to change the speed. 2. Use different rates when speeding up MP4 videos. 3. Also add some funny sound effects when creating videos.
2. Can I change MP4 videos' speed on my Android phone?
Of course, you can. There are also some video editors with speed control for Android. And you can also download designed MP4 speed editors, such as SpeedPro, Video Speed Changer, etc.
3. How to speed up MP4 videos when watching them?
If you want to speed up MP4 videos when watching some unnecessary parts, you need specific video players with a speed controller, including Aiseesoft Blu-ray Player, BS Player, Windows Media Player, etc.
Conclusion
Whether you want to make funny videos, content guidelines, effect performance, you can speed up MP4 videos through the mentioned 4 methods. You can change speed quickly through online MP4 speed editors. But the recommended way is to use Aiseesoft Video Converter Ultimate to slow down and speed up MP4 videos at the desired rate. Have a try and leave your feelings below!

Leave your comment and join our discussion