How to Use CyberLink PowerDVD and Its Replacements
As it is known that CyberLink PowerDVD can be regarded as the universal media player to play movie discs (DVD/Blu-ray), video files, music and photos. Why PowerDVD wins such a high reputation in the world? Are there alternatives to CyberLink PowerDVD in functions? In this post, we will discuss such issues from its users.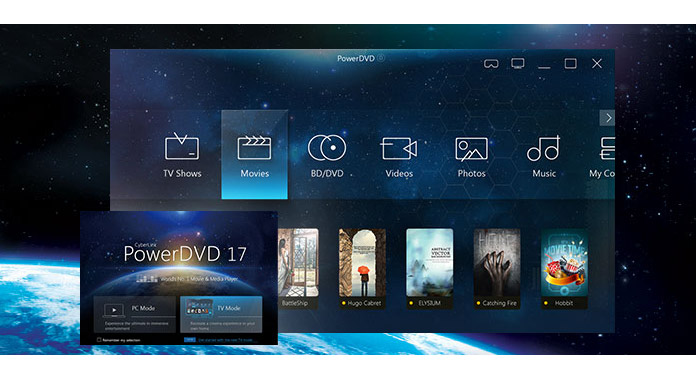 Part 1. CyberLink PowerDVD related F&A
1. What is CyberLink PowerDVD?
CyberLink PowerDVD is the best companion for PC and TV with packed with movies, music, photos, DVD and Blu-ray files. In its latest version of CyberLink PowerDVD 17, it is highly supporting Ultra HD Blu-ray. Moreover, 360-degree VR, and HDR 10 (Windows 10 only) will bring you a super cool visual effects. Supporting media casting device like Roku, Apple TV and ChromeCast, you could watch the wonderful content on TV easily. 3D and 4K videos are also coming your eyes with this software. That's why CyberLink PowerDVD wins a high reputation.
2. CyberLink PowerDVD is free to use?
Of course, such great software is not free to use. But you can download its free trial version to get a 30 days' try with limited function. What's more, CyberLink PowerDVD has different editions (Ultra, Standard and Pro) with different price. You can check its functions to purchase the exact editions according to your needs.
Learn here: CyberLink PowerDVD edition comparisons.

3. How to download CyberLink PowerDVD?
CyberLink PowerDVD has different program versions, like PowerDVD 15/14/13/12/11/10/9/8/7/6, etc. You could update its old version to the latest version of PowerDVD 17. You can download PowerDVD 17 in this site to your Windows 10/8.1/8/7 with Service Pack 1 computer for playback.
Download CyberLink PowerDVD here.
Part 2. CyberLink PowerDVD usage and alternatives
CyberLink PowerDVD has many powerful functions. In this page, we will focus on its main functions to how you how to use this software and share some replacements of CyberLink PowerDVD.
1. Play videos (4K, 3D and Blu-ray included) audio photo files with CyberLink PowerDVD
CyberLink PowerDVD, as the media player, it plays video, photo and audio. 3D, Blu-ray and 4K video are highly supported.
After downloading CyberLink PowerDVD to your computer, you could run this software on your PC. Select "PC Mode". Then you could import video and audio files to media library from your computer disc. Also, you could open the media files from "My Computer" to open the video or audio files directly.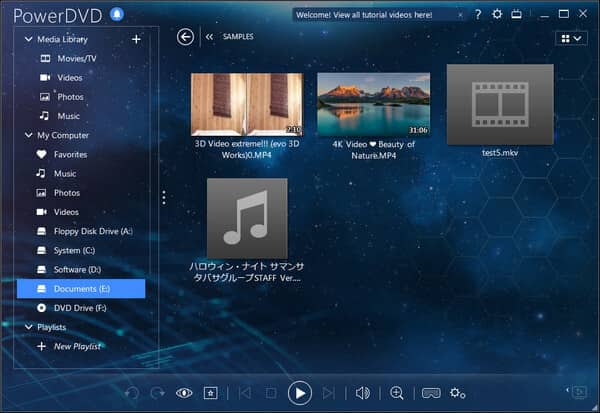 CyberLink PowerDVD alternative to play video audio
Aiseesoft Blu-ray Player is the powerful media player. It plays over 300 formats (*.mpg, *.vob, *.mp4, *.m4v, *.ts, *.mts, *.m2ts, *.mxf, *.rm, *.rmvb, *.wmv, *.aac, *.ac3, *.aiff, *.amr, *.au, etc.) from video and audio on your computer. Video, audio, Blu-ray movie (not support Ultra HD), 3D video, 4K video are compatible.
Platform: Mac, Windows
Blu-ray Player
For Mac
Blu-ray Player is a powerful player that could play Blu-ray disc, Blu-ray folder, Blu-ray ISO file, DVDs and common media videos like MP4.
Play Blu-ray disc/folder/ISO file/DVD on your computer.
Play MP4 and any other video format, including HD and 4K.
Lossless sound effect as well as HD image quality
2. Play 360-degree video and photo with VR device
CyberLink PowerDVD enables you to experience VR mode with the device to watch the video files and photos in 360°.
Put on your VR headset, and find the 360-degree movies, just pay it.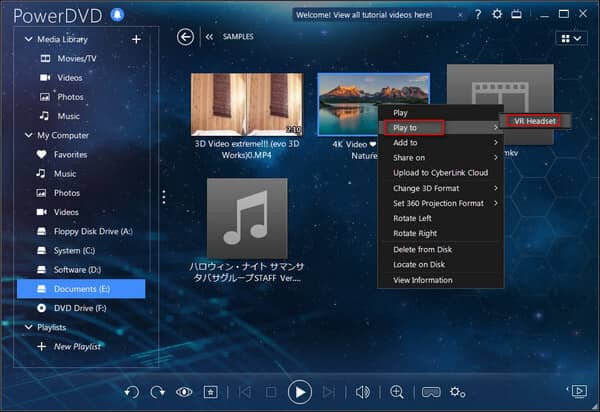 CyberLink PowerDVD alternative to play VR video and 360-degree images
VR Player is the VR player from SpherePlay to play videos or images locally. 4K videos are supported.
Platform: Android, iOS, Windows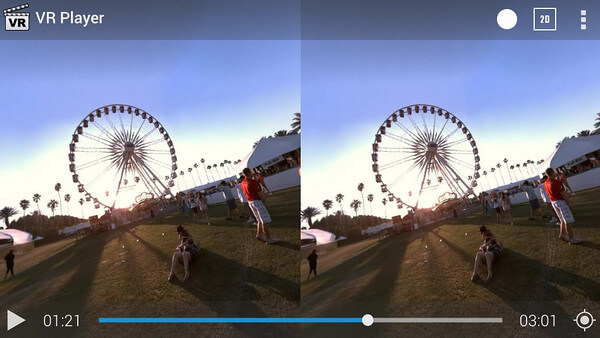 3. TV mode and casting from CyberLink PowerDVD
CyberLink PowerDVD enables you to cast video, audio and photo to Apple TV, ChromeCast and Roku for a TV screen pleasure.d.
Step 1 Make sure the streaming device and the PC are connected to the same Wi-Fi (wireless) network.
Step 2 Browse to the media files imported into the PowerDVD Media Library or browse to the media file location at My Computer tab in PowerDVD.
Step 3 Right-click on the media file to open playback menu and then select "Play To" to display a list of connected devices.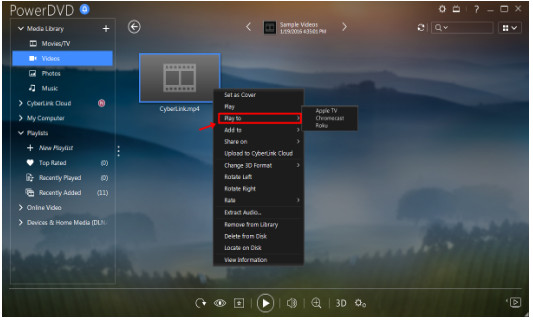 CyberLink PowerDVD alternative to stream video to TV
VLC, as the free media player, can also stream videos from VLC to TV on windows or Mac. You can use VLC web interface as a remote control to control your playing videos from anywhere at your home.
Platform: Mac, Windows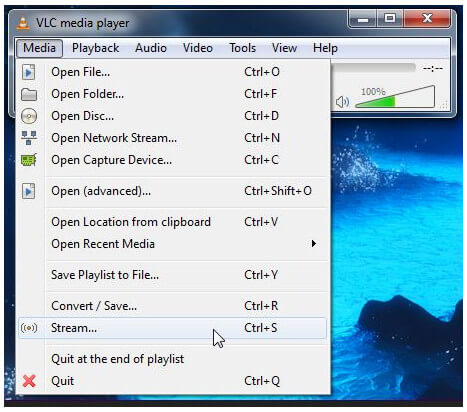 4. Extract audio from Video and edit video with CyberLink PowerDVD
CyberLink PowerDVD lets you edit music tag and extract audio from multiple video files.
Here you still could use VLC to help you achieve this goal.
5. TrueTheater HDR enhancement support from CyberLink PowerDVD
CyberLink PowerDVD can intelligently analyze video footage and optimizes hues and vibrancy, creating a true-to-life viewing experience, and fuller audio environment by enhancing bass, vocal range, reverb and boosting volume.
For using HDR video playback, you must make sure your graphics processor, display device and display cable has HDR 10 playback compatibility. The display device must support the HDR display feature, and the display cable/connection interface is required as HDMI 2.0a, DisplayPort 1.4 version or above. And the HDR supported formats are MP4, MKV and M2TS with H.265 encoding.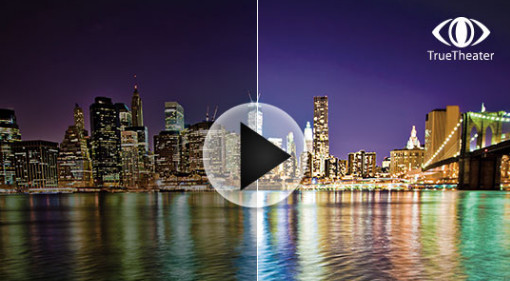 CyberLink PowerDVD alternative to play video with HDR
Zappiti media player is compatible with most audio and video formats such as ISO Blu-ray, M2TS, MKV 4K, MVC 3D with 3D subtitles, home theater audio (including Dolby Atmos and DTS:X) and high-resolution lossless audio files up to 32 Bit/192 kHz.

6. Play DVD with CyberLink PowerDVD
CyberLink PowerDVD, as its name shows that it play DVD disc, folder and ISO file. 3D DVD (Side-by-Side, Over/Under) are also supported.
After you run this software on your computer, choose "PC Mode" > "Movie Discs" to select the DVD disc, and then you can select your favorite parts for watching on your computer.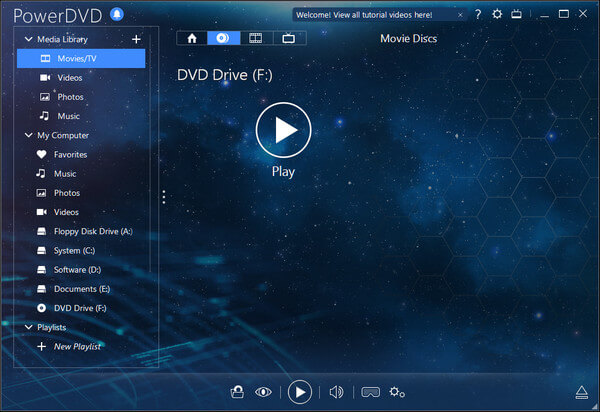 As for its DVD player alternatives, you could skip this part: Windows DVD player.
Apart from the main features mentioned above, you could still find CyberLink PowerDVD is powerful to support 3D photo slideshow, media library, cloud services to upload, download and sync media files to cloud services. (You may want to play slideshows on TV.)
Here, we should make a short conclusion that CyberLink PowerDVD does a great job as media player. Moreover, it does well in converting, editing and enhancing media files.