Top 10 Voice Recorder Software for Windows 10/8/7
Have you ever experienced the situation below?
When you listen to a really perfect song and want to touch it from time to time, however, you cannot download it due to the copyright issues. Most of you may wonder that 'How do I record sound in Windows 10/8/7'?
Well, in this article, you will find your answer.
We will recommend you ten pieces of voice recorder software, including the freeware and paid professional tool, so that you can save the songs or video files you want, and listen to them on your digital devices like iPod, mobile phone or computer.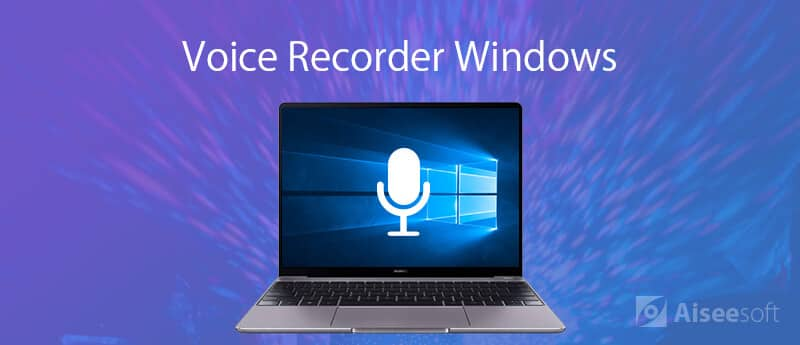 Top 4 free audio recording software for Windows 10/8/7
1. Windows Speech Recognition
Many people may wonder whether we can make a voice only via the computer itself?
The answer is 'Yes'. If your computer is running on Win 10 system, you can record the audio just by the computer itself. After recording the audio with this Windows Speech Recognition, you can cut off the part you don't need.
Moreover, you can also save it in m4a format. It can be said that the basic functions of a voice recorder can be realized with it.
So, where is Windows Speech Recognition in Windows 10?
Click the 'search' button and input 'voice'. You can find this voice recorder named 'Windows Speech Recognition'
How do you record audio on Windows 10?
Click the Record button in the center of the interface and you can start recording audio.
It is free and easy to use. But it has many limitations.
Cons:
1. This Windows Speech Recognition can be used only in Windows 10. If you don't have the computer of Windows 10 system, this method will not do your favor.
2. The microphone sound is turned on by default. If you just want to record the computer voice, you need to set it again, which may be a little trouble.
3. After recording, the output format of the voice is M4V. You need to play M4V file with the M4V player or convert M4V to MP4, AVI or WMV for easy playback on your device.
4. The audio recorded by this Windows Speech Recognition cannot be edited. That is to say, you cannot clip or polish the sound you want.
2. Audacity
This cross-platform audio editor can save audio files from microphone or mixer and some other media. Editing effects as well as the sound quality can also can be kept clearly, which offers the customer the free and easy way to record their voice files.
This free voice recorder can save the recorder files in many formats like MP3/WMA/AAC/M4A so you can enjoy your sound at any device easily.
Cons:
However, the operation of this software is irrevocable, which means that once you edit your audio file in wrong operation, you cannot redo but forcibly to restore to original state.
Consequently, please be careful when you edit the voice with this free voice recorder. Maybe you should make up your mind after thinking it over carefully.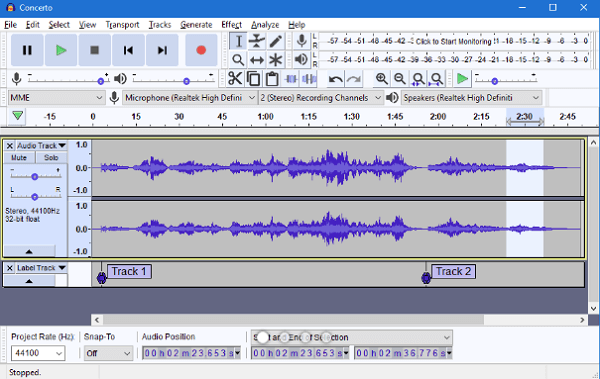 3. WavePad Audio Editor
There is no doubt that WavePad Audio Editor is one of the top popular voice recorder software, till now. Its user-friendly interface can let you make use of this software in a short time without regarding to the elderly disabled or young children. The editing functions are also strong. The voice recorded by this WavePad can be output in multiple formats.
Cons:
The editing process will be a little longer than some other similar software. Once you add up a kind of editing effect, there may cost you about half an hour to wait.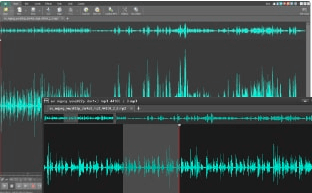 4. Avid Pro Tools First
As a free voice recorder, it has less strenuous system and your computer just need to have 2GB of RAM as well as 15.5 GB of install space. That means you can use this voice recorder on many computers.
Cons:
It can only store your video files on the cloud and the total size is just 1GB. For most customers, 1GB may be too small to save the music we like, and this limitation is a little poor. With this software, you may need to abandon much music you like due to the size limitation.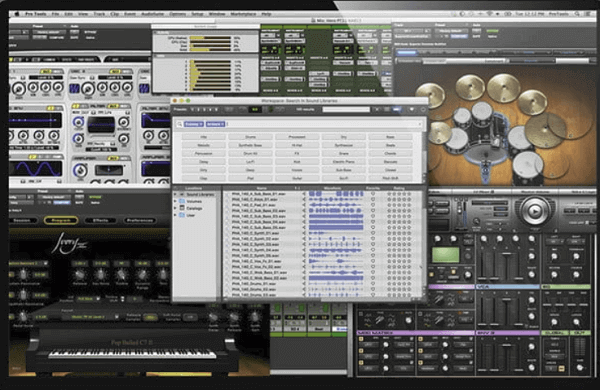 Top 6 non-free voice recorders on Windows 10/8/7
1. Aiseesoft Screen Recorder
New Price: $21.30

As you can see in the picture above, Aiseesoft Screen Recorder consists of two parts: Screen Recorder as well as the Audio Recorder. That is to say, with this digital voice recorder software, you cannot only save the voice you want, but also take the video recording in an easy and profession way.
Aiseesoft Screen Recorder
As professional recording software for computer, it can be used on Windows 10/8/7.
You can use it to record any online music, radio, audio call and more from system audio.
You can record your commentary with microphone to be the narration of some video files and share the video directly.
You can also record the online music file and get a loop playback on your device.
You can almost receive the original sound quality after recording. Additionally, you can customize the voice quality before recording.
The output formats can be saved in WMA/ MP3/M4A/AAC for easy playback for more devices.
It is especially worth mentioning that this voice recorder supports the task schedule recording. That is to say, you can set the length of the audio part you want to record and the time of starting recording in advance, which can free you from the computer. It will end up automatically when the recording goal you set is completed.
With this voice recorder software, recording audio will be simpler and you do not have to download the music like before.
Learn here to record streaming audio.
2. Mixcraft 8
New Price: $89.00
Mixcraft 8 has a modern and colorful interface. You can use this voice recorder to record the audio you like and edit them about more than 7800 loops as well as the samples. That can make your audio more plentiful. It can also reduce the background noise so that the output voice can be clearer.
Cons:
Please notice that this software cannot convert mono audio files to stereo. This aspect may be improved in the future to meet more needs of customers.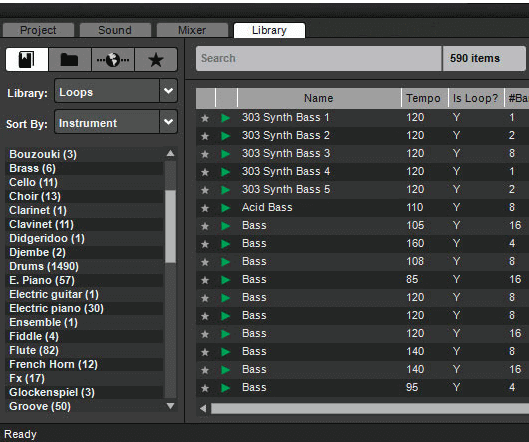 3. Adobe Audition CC
New Price: $20.99
This is one of the most professional audio editing software that allows you to record more than one audio source at once. With Adobe Audition CC, you can tackle your multi-track recording project freely. In addition, recording multiple audio sources simultaneously can also be realized.
The biggest advantage of this profession voice recorder is that it can remove the unwanted background noise in a simple way. After editing, the noise can almost be eliminated. The common editing functions can also be applied in this voice recorder but this software may be a little bit expensive.
Cons:
You need to pay for it each month, which may be a little amount of overhead. The subscription-based fee is expensive for long-term use. Moreover, you cannot convert the audio to the MP4 format with this Adobe Audition CC.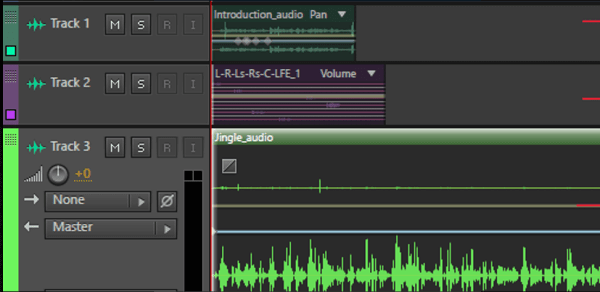 4. Bandicam
New Price: $39
Bandicam can capture both video as well as the audio, which means that once you own this recorder, you can not only save the video you want but also the music you like.
It can record audio from your microphone and speakers simultaneously, ideal for recording video conferences.
Cons:
The audio quality will not be the same as the original sound due to the quality loss. This point should be considered when you touch this voice recorder.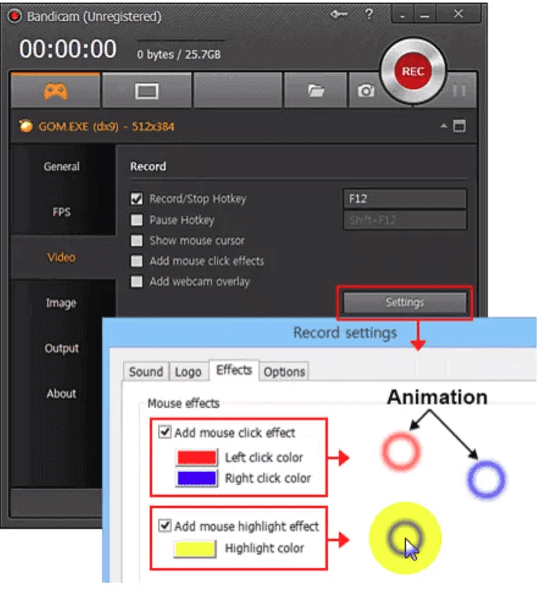 5. Auto-tune Pro
New Price: $399
This voice recorder may be the best choice for singers, because it can reject the flawlessly song rather than repeat the song for another time. For common people, this software can meet your recording needs perfectly and you can edit the sound freely. Once you record a song by yourself, you can also adjust its effect like the professional singer.
Cons:
Too professional. If you just want to record the music or common audio for the playback, you are not recommended to purchase this professional vocal processing software due to its high price.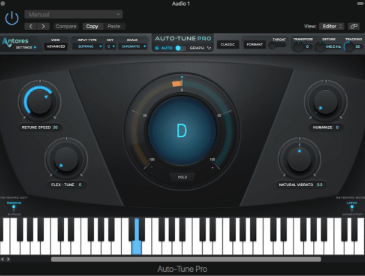 6. Presonus Studio One
New Price: $399.95
Presonus Studio One Free is the exclusive software to record the voice you like and offer some audio editing functions. One of its unique features is that it can edit the time stretching, latency compensation and so on. You can touch many new effects each time.
Cons:
You must notice that this voice recorder will cost you about $399.95. You can try the trial version fist and decide if this software can meet your needs.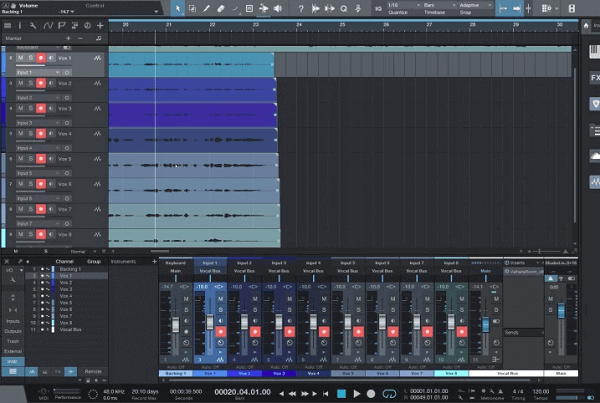 In this article, we have listed 10 different voice recorder software for Windows users. They can be used to record the audio you like on Windows 10/8/7. Among these voice recorders, Aiseesoft Screen Recorder has most advantages that others have, and avoids the problems that others meet. Also, the price is equitable. That is the reason why we highly recommend it. But situation varies from person to person. You can choose the best one according to your requirements. Which one is your favorite? Leave your comments below.