10 Best Voice Recorders Available to Windows for Free
When we talk about voice recorders that are free to download, we are covering two kinds of programs, freeware and freemium. The former allows you to free download and use forever and the latter requires payment after the free-trial. Voice recording can be tracked back centuries.
Today, technology makes it easier than ever before. The voice recorder software for PCs can capture the sound on your computer or via microphone.
Considering there are a lot of voice recording software, we share a top-10 list to help you discover the most appropriate one for your computer.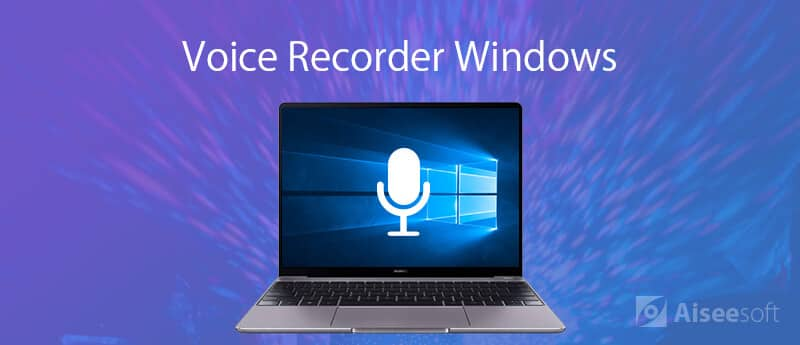 Part 1: Top 5 Freemium Voice Recorder for Windows
Top 1: Aiseesoft Screen Recorder
As one of the best voice recorder programs, Aiseesoft Screen Recorder can meet all your need, no matter you are average people or tech savvy. More importantly, it offers many professional functionalities in the way that everyone can master quickly.
Pros
Record your voice with the built-in or external microphone.
Optimize and enhance audio quality automatically.
Support almost all audio file formats, like MP3, FLAC, M4A, etc.
Pre-listen to the voice recording with the media player.
Cons
After the free-trial, you need to pay for the license though it is affordable.
In a word, Screen Recorder is the best option to record your voice or any sound on your Windows.
How to Record Voice on Windows Simply
Step 1Install the best voice recorder
Make sure that you download and install the best voice recorder to your PC. There is another version for Mac. Then launch it and choose Audio Recorder in the main interface to move on. (Check Voice Recorder for Mac here)

Step 2Record your voice
Now, you are facing two sections, System Sound and Microphone. Turn on Microphone and disable System Sound if you just want to capture your voice. To capture the sound from your computer as well as your voice, enable both Microphone and System Sound. Adjust the volume to the proper value. Then you can set the custom options by hitting the Settings icon at the top right side. If you are ready, click the REC button and start voice recording.

Step 3Save the voice recording
When voice recording is complete, click the Stop button and you will be taken to the Preview window. If you are satisfied with it, hit the Save button.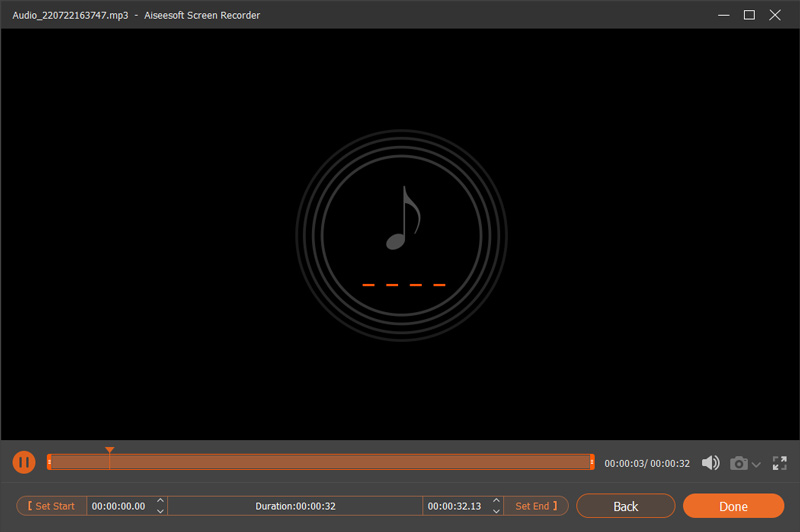 Top 2: WavePad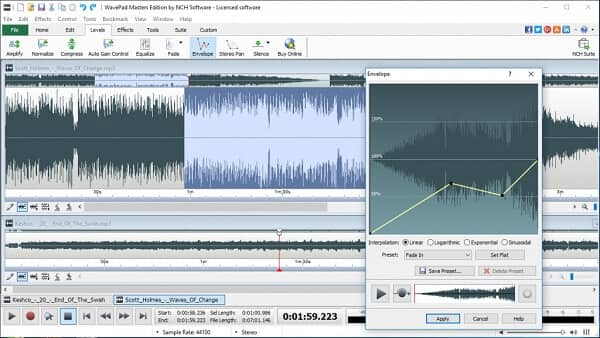 WavePad is a professional voice recording program for Windows 10 and earlier. As a long-standing program, you can find many excellent features related to voice recording as well as audio editing. It means that you can record your voice and then edit it within the same software.
Pros
Compatible with most audio formats, from WAV, MP3 to MPC, AMR.
Cut, copy, paste, trim or insert voice recordings on the track.
Offer professional quality sound recording.
Cons
You have to purchase it, though the voice recorder is free to download.
It only offers one track.
Top 3: Zynewave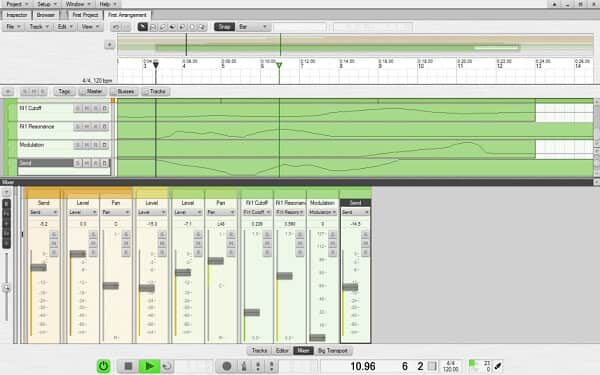 Zynewave released a freemium version in 2014, but this voice recorder for Windows 10 also has paid version as well. Though it is only available to Windows users, you can find a lot of useful features within the professional voice recorder.
Pros
Integrate a customizable interface.
Offer many audio effects and filters.
Provide a comprehensive audio adjust panel.
Cons
If you want to record voice in high quality audio files, you need to purchase it.
Top 4: Audials One 2019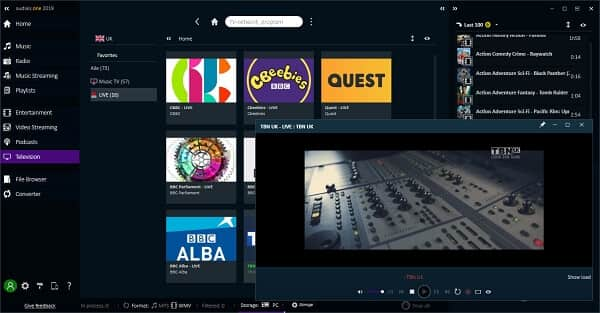 Compared to other best computer voice recorders, Audials One is more like a media player. It allows you to search and listen to music. It loads with the dynamic recording mode and new recording sources. So, you can use it as a voice recorder as well.
Pros
Record voice and music on Windows.
Watch and record TV shows with the player.
Cons
Full features need to upgrade.
There are no audio editing functionalities.
Top 5: PreSonus Studio One 4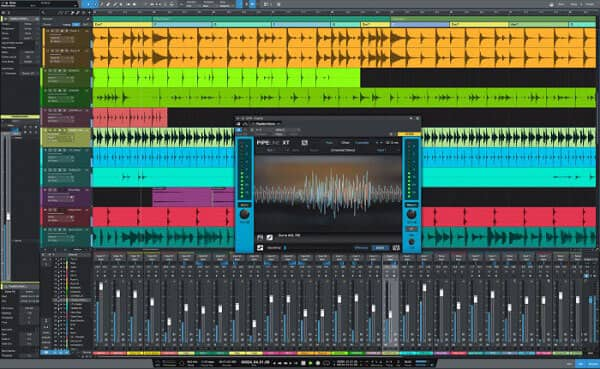 PreSonus Studio One is another voice recorder software free download for Windows, but you have to upgrade to the paid version if you want to get the full features and remove the limitations.
Pros
Support different audio formats, such as WAV, FLAC, MP3, etc.
Share your voice recordings to SoundCloud directly.
Provide unlimited audio tracks.
Cons
This voice recorder without ads is difficult to learn.
The interface is messy.
Part 2: Top 5 Free Voice Recorder for PCs
Top 1: Audacity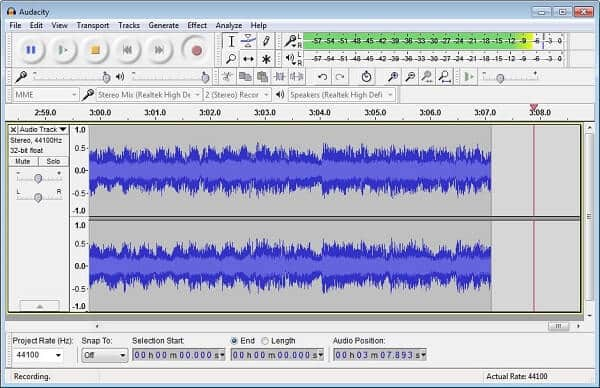 Audacity is an open-source voice recorder for Windows 7/8/10, so you can download and use it without paying a penny. Since it released in 2000, Audacity has attracted oceans of users, partly because it offers pro-level features for free.
Pros
Capture computer sound as well as you voice.
Edit voice recordings on unlimited tracks.
Offer a wide range of audio editing tools.
Cons
Beginners cannot master it without video guides.
It does not support Mac version. (Check Audacity for Mac here.)
Top 2: Traverso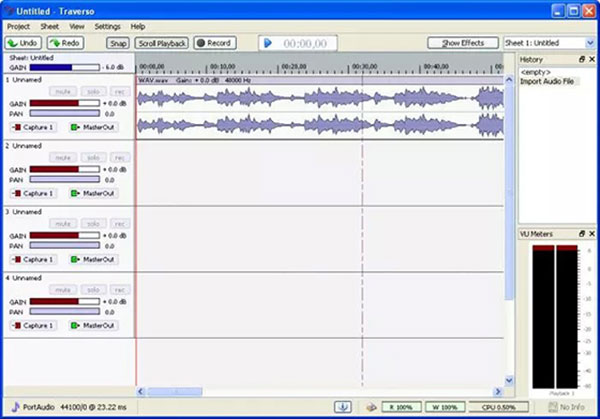 Traverso is another voice recorder for Windows for free. It can meet the basic need involved with system sound and voice recording on PC. It can even record your music CD with ultimate ease. If you are looking for the simple tool, it is a good choice.
Pros
Record voice from your PC or microphone.
Display voice recordings on tracks.
Provide basic audio editing functionalities.
Cons
The interface is outdated.
There are no advanced features.
Top 3: Ardour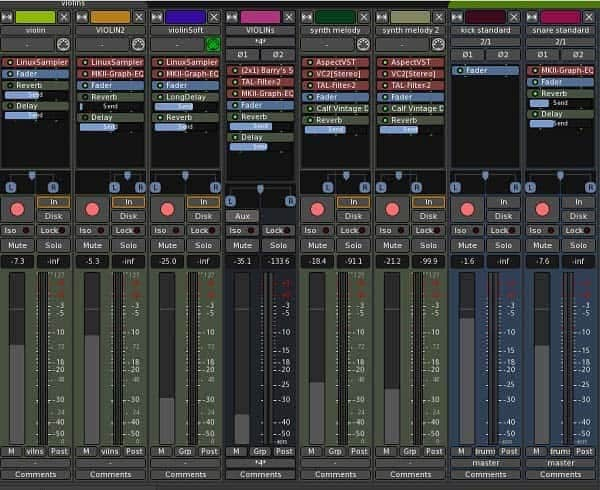 Ardour is a digital audio workstation as well as a Microsoft voice recorder, though it has been designed for Linux at first. It gives you the freedom to capture and edit your voice on PC, so you can share it on social media or overlay your voice on videos.
Pros
Support multi-track recording.
Allow you to adjust melody and more.
Work with third-party software.
Cons
The output quality is not very good.
The built-in audio workstation is hard to master.
Top 4: Free Sound Recorder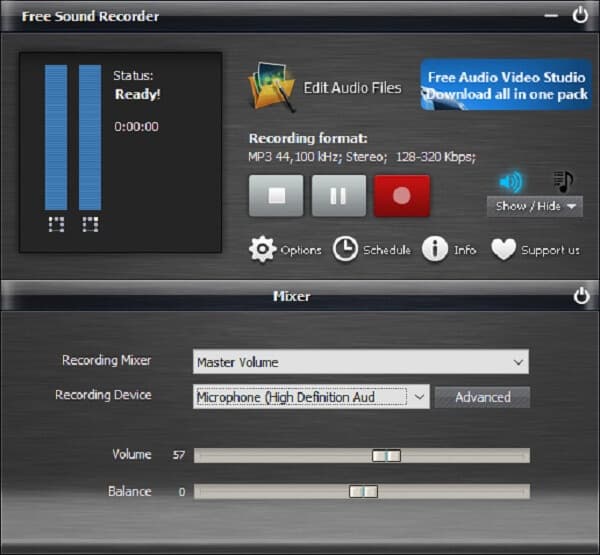 As its name said, Free Sound Recorder is another way to capture voice and sound on PC for free. The concise interface lets you grasp it in a few minutes. So, it is a good choice for beginners and non-tech savvy.
Pros
Capture voice via microphone.
Save voice recordings in MP3, OGG, WMA or WAV.
Allow you to adjust volume and balance.
Cons
It is too simple for advanced users.
You have to view ads on the interface.
Top 5: Windows Voice Recorder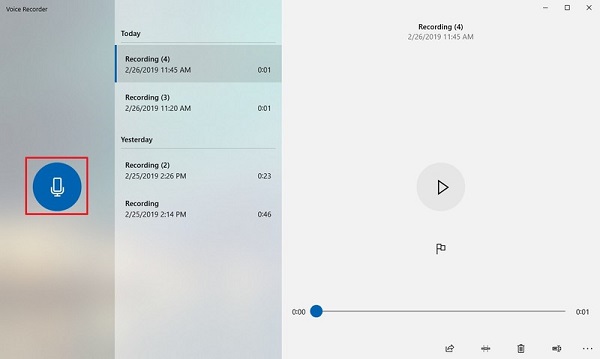 If you do not like to install software on your PC, the pre-installed Windows Voice Recorder can meet your demand. It is packed with Windows 10 by default.
Pros
Integrate a super-simple interface.
No limit on the length of voice recordings.
Mark important moments while recording.
Cons
It lacks custom options.
You cannot edit your voice recordings.
Conclusion
Based on our review above, you should learn at least 10 best voice recorder programs for Windows 10 and earlier. The easy-to-use features make Aiseesoft Screen Recorder the top one on our list. If you have other recommendations, please write them down below this post.

Leave your comment and join our discussion